After their education sessions, Counselor caught up with speakers David Blaise and Cliff Quicksell. To see Blaise give three secrets all new distributors should know, click here. To watch Quicksell's tips for creating memorable promotions, click here.



Royal Industries Announces Acquisition
Looking to pursue growth opportunities, New York-based Royal Industries (asi/83770) has acquired the vinyl manufacturing division of Pencoa (asi/77040). Financial terms were not disclosed. The deal was discussed for roughly six weeks and finalized last Wednesday. "We wanted to diversify our line and add new products, especially some patented ones," says Ari Ruden, vice president of marketing for Royal. "We're grateful that our business has been trending positively and we want to continue it."

Pencoa, which employs about 50 workers, has supplied Royal with artwork and repeat order information to facilitate the transition. Known for its writing instruments, Pencoa now plans to concentrate on its core business. "With the decline of pharma orders, there has been a drop in vinyl business," says Rick Perlmutter, president of Pencoa. "Royal can fill the vinyl orders more efficiently and profitably. The deal allows us to continue to do what we do best."

Royal, which was established 55 years ago and today employs 180 people, produces card cases, portfolios, planners and other vinyl items. Ruden says Royal will consider other expansion possibilities and has not ruled out further acquisitions in the near future. "This is our first acquisition in about four years," Ruden says. "If there are opportunities for us to grow, we'll do it."

ADVERTISEMENT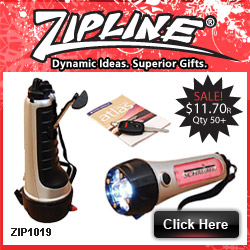 Distributor Leads Charge Against Sunshine Act
The Rocky Mountain Region Promotional Products Association (RMRPPA) is rallying support against the Physician Payments Sunshine Act, using a campaign that includes letter writing, signed banners and even the use of ad specialties. Spearheading the effort is Chris Morrissey, legislative committee chair for RMRPPA and owner of Proforma Big Dog Branding (asi/300094). "People are starting to realize that if we leave the decisions to the legislators, we might not have much left in the end," says Morrissey. "We all need to step up and do something."


Most recently, members of the RMRPPA hand-delivered letters and gift baskets to Colorado's two U.S. senators and several congressmen. The baskets included branded items like hats, squeeze toys and pizza cutters. "I've really felt like we need to use the same products we sell to send a message," Morrissey says. "We've gotten a little press coverage now and suddenly we have congressional reps calling to let us know their positions."

The Sunshine Act, which is still being debated among legislators, is aimed at preventing pharmaceutical companies from giving extravagant gifts to doctors. If the current bill passes, the law would require drug companies to record the value of all products given to doctors, without an exemption for promotional items. The fear is that pharmaceutical companies may avoid buying promotional products altogether, rather than devoting time and energy into recording a large amount of items. "What they're really saying through this legislation is that a 40-cent pen has the same value as some lavish vacation," says Morrissey.

The RMRPPA has started a blog, available through www.rmrppa.org, that offers campaign instructions to other organizations and individuals who would like to join the fight against the Sunshine Act. "We figured if we're doing it, there's no reason to try to recreate the wheel," Morrissey says. "We've gotten about 20 hits a day and that's good."

ADVERTISEMENT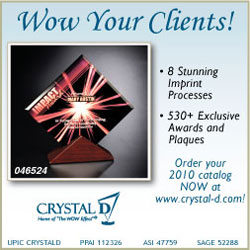 Tuesday Morning Radio Show Live On The Air


Every Tuesday morning from 10:30 a.m. eastern time to 11 a.m., a team of ASI editors debates the most important topics facing the industry. We also, of course, offer our own off-beat look at the market. This morning, we broadcasted live from the first day of the ASI Holiday & Incentives Expo in Las Vegas. Plus, we took a look at the hottest – and in some cases, strangest – apparel trends for the next year.
If you missed the show, don't worry. A recording is now available at www.asicentral.com/radio. And, don't forget to join us throughout the week as we continue to bring you the latest happenings from Las Vegas. We'll be broadcasting the next two days – September 16 and 17 – live from The ASI Holiday & Incentives Expo. We'll be on the air for 30 minutes at 12:30 p.m. eastern time both days. Go to www.asicentral.com/radio to listen to the shows.

ADVERTISEMENT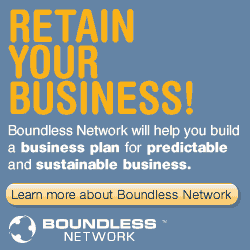 Industry Executives Expect More Deal Making
A recent flurry of mergers and acquisitions among major corporations could be a harbinger of similar activity within the ad specialty industry. That's the opinion of executives at several Counselor Top 40 suppliers and distributors who closely watch market conditions. "I definitely anticipate seeing an increase later this year and into next," says Jeff Lederer, executive vice president of Prime Line (asi/79530). "With suppliers, the acquisition process takes much longer than with distributors, so we will see more announced in January, I am sure. In many cases you see smaller distributors joining networks or franchises."
After a quiet summer, there was a sudden spike of corporate deals in August, led by Kraft, Disney and eBay. The deals may have been triggered by renewed confidence in the stock market, which has recovered well after a brutally sluggish stretch. Still, according to Thomson Reuters, there has only been $1.32 trillion worth of deals in 2009, a 56% decrease compared to 2007. Unsurprisingly, executives say the strength or weakness of fourth quarter sales will be a main factor in determining how promotional products companies view their futures.
"Many of the companies in our industry have suffered meaningful profit, capital and liquidity erosion," says Jim Stutz, executive vice president at Halo/Lee Wayne (asi/356000). "Unless the economy enjoys a dramatic leap forward in the fourth quarter, a number of companies will be forced to consider strategic alternatives, as their sources of trade credit dry up. Others will view risk differently and want to take their capital off the table."
Kris Robinson, vice president of Promo Shop (asi/300446), agrees that more consolidation is likely. "When the economy slows down, businesses will thrive and outdo their competition, or they will slow and have to close their doors or be acquired," he says. "We have seen this in our industry a lot already in 2009."

ADVERTISEMENT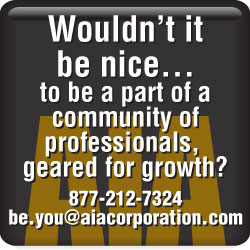 Distributors Gear Up For Breast Cancer Awareness Month 
While many sectors have been impacted by the economy this year, one still seems to be at the forefront for distributors: cause-related marketing. Employees, companies and other organizations are still rallying behind the causes they believe in, and, arguably the biggest one is Breast Cancer Awareness next month. "It's the monster cause. I think almost everyone has been touched by it in some way," says Craig Nadel, president of Jack Nadel International (asi/279600). Much of the attention will be focused on walks, runs and other fundraising events. This is keeping some distributors busy. "The orders are coming in now," says Nadel. "This is by far the big one, in terms of cause marketing."

Cause-related marketing spending is actually expected to grow this year, according to the sponsorship marketing company IEG. Companies in the U.S. are expected to spend $1.55 billion, a 2.2% increase over 2008. Even comedian Will Ferrell has gotten into the act. He partnered with Cancer for College to sell Will Ferrell-branded Sexy Hot Tan, Sun Stroke and Forbidden Fruit SPF 30 sunscreens. All proceeds benefit a scholarship fund for victims of cancer that was created by Ferrell's friend, Craig Pollard, a two-time cancer survivor.


Also, a number of companies, including Mott's, have partnered with the nonprofit Susan G. Komen For The Cure in promotions that work to raise money for breast cancer research. Nadel suspects that like with many other categories, cause marketing spending has been affected, "but not in a disproportionate way. It's probably no different than other aspects of the economy, in that there is less than there was a couple of years ago. It's not like trade shows where companies have cut way back."

ADVERTISEMENT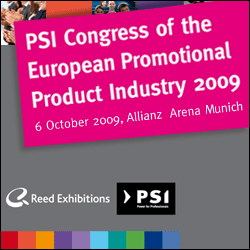 Power Summit Preview: Webinar Recording Now Available
Before the industry's top distributors and suppliers gather for the ASI Power Summit 2009 (November 1-3), Counselor Senior Editor Michele Bell hosted a lively roundtable discussion with some of the Power Summit speakers last week. They covered a wide variety of topics, including tips on sales and marketing strategies for growth, advice for employers in this tough economy, and the 2010 outlook for distributors and suppliers.

Click here to watch the educational Webinar – just scroll down and click on the Power Summit Preview link to tune in.

Want more information on attending the ASI Power Summit in Carlsbad, CA, November 1-3? Click Here to go to the Power Summit home page. 

Do You Sell To Retail Clients? 
Counselor is planning a feature story on how distributors can sell ad specialty items to the retail market. Have you had success with retailer clients? Counselor is looking to talk to distributors about the changing retail sector and how they're faring in this important market right now. Send an e-mail to C.J. Mittica at cmittica@asicentral.com if you're interested in being interviewed for this upcoming feature.

NEW Course Available In ASI Education's OnlineLearning Center 
Be sure to register at http://www.asicentral.com/asionlinelearning for some exciting new courses available exclusively to ASI members. Brought to you by ASI Education, Online Learning is the newest and most convenient way for distributors to get educated. On-demand, self-paced courses are the perfect way for distributors and decorators to learn more about the advertising specialty industry and hone their skills as top ad specialty salespeople and brand consultants. We've launched this online campus that provides educational courses and information for the promotional products professional.
NEW 

* Avoid These First-Year Pitfalls. In this course, you'll learn about 12 of the most common rookie mistakes distributors make – and you'll find out how to avoid making similar mistakes yourself. When you complete this course, you'll have all of the information you need to help safeguard your business against some common headaches that distributors often suffer during their first year in business, including: not sticking to a plan; selling on price alone; not focusing enough time on selling; ignoring prospects; and not following new trends. Register now at http://www.asicentral.com/asionlinelearning.
Course Track: New Distributor Success
Take these online courses today:

* Nailing Down the Basics. No matter what industry you're in, there's a code you need to crack in order to do business successfully, insider terminology you need to understand, business practices you need to learn and even etiquette you need to follow. The advertising specialties industry is no different. To get a piece of the industry's $20 billion-dollar pie, you've got to learn the best practices that industry veterans already know. There are pricing codes and lingo to navigate, new technology and business processes to master, and important tricks that will help you develop positive relationships with suppliers. In this course, you'll learn how to navigate this industry, including how to submit a purchase order, research suppliers and understand pricing codes and decorating lingo. Register now at http://www.asicentral.com/asionlinelearning.

* Marketing Your New Business. One of the crucial steps to building a solid base of clients is to dedicate a portion of your company's resources to marketing your business. In this course, you'll learn how to attract new prospects and customers by adding a variety of tools to your marketing arsenal, including direct mail and e-mail marketing campaigns, and relatively new marketing tactics such as social networking. When you finish this course, you'll be well versed in how to craft a complete marketing campaign and measure its success, and become a master at networking. Register now.

* Steps to Selling Success. As you begin touting your company and its services through direct mail campaigns, e-mail marketing efforts and good old-fashioned networking, you're going to be generating some leads. But not all leads are created equal. One of the first things you'll learn in this course is how to qualify leads so that you're spending your sales efforts on the most promising ones. Of course, your marketing efforts alone won't give you all of the leads that you need. This is where the rest of this course comes in. We'll show you how to cold-call as effectively and painlessly as possible, plus offer valuable strategies for getting referral business. In addition, we'll tell you what to ask a prospect and how to win them over when you secure a meeting. And, as a final step, we'll show you how to get a client to sign on the dotted line. Register now.

* Creative Case Studies. The most successful distributors are the ones whose clients see them as valuable partners. If your customers can rely on you to provide ideas and solutions to their toughest marketing problems, you'll command high profit margins and develop a loyal customer base. In this course, you'll review a variety of real-life case promotions that distributors have created for their clients. By reviewing these case studies, you'll learn the top options you can provide your clients, including recruitment and retention programs, employee safety programs, company stores, special events and more. Plus, you'll learn how to add your own case studies to your marketing plan. Register now. 
Coming Soon:
* Managing Your Business

ASICentral: Best Places To Work 2009, Social Networks, Poll Results
There must be something in the coffee in the Great Northwest, because it's a hotbed for friendly ad specialty employers. According to an in-depth survey process to determine the best companies to work for in the industry, five of the top 20 industry companies are in Seattle and its outskirts. See the rankings of all 60 companies here.
And according to our latest poll results, Christmas does seem to come early in the ad specialty industry – as early as August. Find out why.
Also, we've got a lot of cool things going on in our social networks, including questions of the day on Facebook, new Joe Shows and Advantages Hot Deals tips on YouTube and continuous Twitter updates. Got questions, comments or any type of feedback regarding anything ASICentral? Don't hesitate to contact us at feedback@asicentral.com.


In The News
Bella (asi/39590) has released a new video providing viewers with a look at design processes, styling, photo shoots and other features. The video can be found at www.bella.com.

Crazy Aaron's Puttyworld (asi/47056) has launched a new Web site at www.puttyforpromos.com.

iPROMOTEu (asi/232119) has announced that 11 distributors affiliated with the company in August, representing an estimated annual sales volume of $1.8 million. Among the affiliates are: Shawn Campbell, Posy, LLC, Grand Rapids, MI; Surinder Chinai, You Logo Girl!, Pacific Palisades, CA; Jean FitzGerald, Lookin' Up Promotions, Suwanee, GA; Dale Harding, Image Outfitters Inc., Lowell, MA; Jason Jackowich, In The Zone Promotions, Issaquah, WA; Rhonda Johnson and Angela Griggs, Phase3Promotions, Hartwell, GA; Mary Miller, A & M Consulting, LLC, Frederick, MD; Donna Randolph, Tallahassee, FL; Jeffrey Wiley, JG Direct Sourcing, LLC, Stanhope, NJ; Lisa Vinson, Acuity Business Design, LLC, Odenton, MD.

Tru Art Advertising Calendars (asi/92255) recently participated in Iowa City's "Sand In The City" fundraiser event, winning the "Most Passionate About Our Business" award for its sculpture.

UPS, an ASI affiliate, has introduced an online printing service designed for small businesses. The service can be found at www.theupsstore.com/print.

People On The Move
US Branding Group, LLC (asi/92777) has named Rob Glazer vice president of sales and marketing for its ThreadLites illuminated branded apparel division.

EmailExpress SUPPLIER SPECIALS
Eco Friendly Pink for October Grocery Totes asi/65595 - Order Now - 1-888-KOOLPAK or visit us at www.koolpak.com View Special...
IT'S HERE! Just say NO to Gotcha Charges! asi/62985 - J.Charles' new catalogs are now available, and in 2010 J.Charles continues our commitment to making doing business easy with NO Setup charges, NO personalization charges on awards, NO proof charges, NO rush charges. View Special...
GO GREEN BAGS, AS LOW AS $.77 asi/37980 - Visit us online www.bagworldpromo.com. View Special...
Our bestselling flash drives from Athena Promo! asi/37218 - Free Shipping, 1 or 2 color Imprint, Free Set-Up Fees! View Special...
Coffee? asi/62124 - Free coffee on me. View Special...
Custom lapel pins as low as $0.26 net! asi/73285 - Check out our low prices! View Special...
Let Your Logo Jump Out with 3-D DOMING (asi#98264) asi/98264 - The three dimensional visual appearance of our 3-D Doming designs certainly catch the eye. These free form shapes can be heat sealed to garments to withstand industrial washing. View Special...
Game On! asi/40624 - 100% Custom. Your Design, Your Colors View Special...
Go Green On Halloween asi/65595 - Order Now - 1-888-KOOLPAK or visit us at www.koolpak.com. View Special...
Promote With Custom Branded Cash Cards! asi/92429 - CUSTOM BRANDED CASH CARD PROMOTIONS by USA CONNECT! Come Check Us Out!! Promote with custom branded Cash Cards! This promotional campaign will get results! FREE custom card design with all orders. Low minimums, unbeatable pricing! Call now View Special...
5 Star Company with a Price Point to Match! asi/37855 - Visit our website www.BadashCrystal.com for more Special Offers! View Special...
Spectrum Back To School- Ultra Soft Medical Apparel Priced To Sell! asi/88680 - Best-Selling Medical Apparel & Accessories /Perfect Gifts /Promotional Ideas for Breast Cancer Awareness Month. Receive EQP for ALL of 2009 – Call for Details...713-645.3600 | info@spectrumuniforms.com | www.spectrumuniforms.com View Special...
Great Gift Ideas from Post-it(R) Brand! asi/91240 - Post-it(R) Brand brings you great gift ideas! View Special...
Golf Scramble Tournaments - Advertise your sponsors with the new Scramble Pic asi/85928 - Call it Scramble or Best Ball, it's the most used format played in the game of golf. The Scramble Pic provides sponsors with approximately 20" of four color processing, capable of displaying multiple logos. View Special...

The following are the dates and locations for The ASI Show in 2009:
ASI Holiday & Incentives Expo, Las Vegas: September 15-17
Plus, don't miss the ASI Advantages Roadshow, the industry's #1 traveling show. Visit www.advantagesroadshow.com for the complete schedule!
SPONSORED BY


Counselor® PromoGram® is a trademark of the Advertising Specialty Institute. You were sent this newsletter as a benefit of your ASI membership. Copyright 2009, ASI. All Rights Reserved.
If you'd like us to send Counselor PromoGram FREE to anyone else at your company (or to your off-site sales reps), go to www.asicentral.com/newsletters and complete the online form.
Interested in advertising in Counselor PromoGram? Send an email to ddienna@asicentral.com 
Click here to subscribe to Counselor® magazine. You must be a member of ASI to subscribe to this publication. The publisher has a right to refuse subscriptions to non-members.
Advertising Specialty Institute®, 4800 Street Road, Trevose, PA 19053