ADVERTISEMENT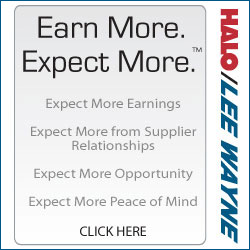 Pfizer Pays $2.3 Billion For Marketing Fraud
Pharmaceutical company Pfizer Inc. agreed last week to plead guilty to a federal criminal charge of illegally marketing a painkiller drug. The company also agreed to pay $2.3 billion in the settlement as a penalty for illegally marketing and promoting the use of Bextra and other medicines for unapproved uses.

The settlement, which is the largest ever by a drug maker accused of marketing wrongdoing, stems from Department of Justice charges that Pfizer falsely marketed and promoted four of its medicines – Bextra, Lyrica, Zyvox and Geodon. The company agreed to pay $1.3 billion in criminal fines and forfeiture and $1 billion in combined federal and state civil False Claims Act settlements. "We regret certain actions taken in the past, but are proud of the action we've taken to strengthen our internal controls," Pfizer said in a statement. "Corporate integrity is an absolute priority for Pfizer and we will continue to take appropriate actions to further enhance our compliance practices and strengthen public trust in our company."

Amid charges of promoting drugs for uses that they weren't approved for by the Food & Drug Administration, Pfizer was also charged with paying kickbacks to doctors and lavishing them with expensive gifts in a concerted effort to convince doctors about the viability of these drugs. "This civil settlement and plea agreement by Pfizer represent yet another example of what penalties will be faced when a pharmaceutical company puts profits ahead of patient welfare," said Tony West, assistant attorney general for the civil division of the Justice Department.

It is such promotional efforts by pharmaceutical companies that compelled Congress to author the Physician Payments Sunshine Act, which is currently being debated and negotiated. The bill would essentially call for pharmaceutical and medical device companies to publicly report all of their gifts to doctors – including ad specialty items. So, while pharmaceutical companies have agreed to stop the kickback and gift marketing policies that they've conducted for decades, they are now being forced to take a more critical look at their ad specialty purchases as well. "To me it was so clear from the start that we [the industry] were going to be made the sacrificial lamb," said Gregg Emmer, vice president and chief marketing officer of Top 40 distributor Kaeser & Blair (asi/238600). "The pharma industry didn't want the government sticking their nose in what they really do so they told the public that promotional products were the problem. It is ludicrous."

As part of the agreement with the Department of Justice, Pfizer will now create a mechanism for doctors to report questionable marketing and promotional conduct by the company's sales representatives.

ADVERTISEMENT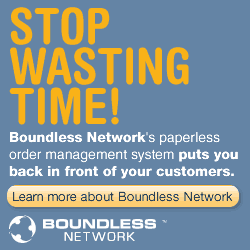 The Joe Show: Watches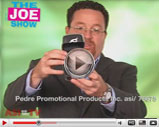 In this episode of The Joe Show, Counselor Managing Editor Joe Haley shows off some of the newest watches available on the market today. What time is it? Joe Haley sure does know. Have a client looking to fill out their corporate gift offerings? This episode is for you.

Click here to see the timepiece edition of The Joe Show.

ADVERTISEMENT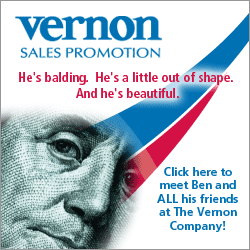 Surveys: Business Owner Sentiment Increases
In taking a hard look at the mood of small business owners during the second quarter, the Intuit Payroll Survey found one common denominator: a positive attitude. More than three quarters (78%) of the 1,022 small business owners polled said "I know there is a light at the end of the tunnel." Even further, the National Federation of Independent Business just reported that its optimism index increased in August thanks to improved expectations for future business and real sales volume.

"Small business owners are bullish on their own abilities, but bearish on the factors they can't control," says Cameron Schmidt, director of marketing, for Intuit Employee Management Solutions. "It's a classic example of the mindset of the American entrepreneur. Self-reliance trumps government hand-outs, and even in the gloomiest economy there are opportunities to seize."

Most distributors feel the same way. "We're staying steady and working hard," says Connie King, president of The Market Pro (asi/261856). "Knock on wood, we'll continue to do that. We're starting to see signs of life where there weren't before."


The poll also asked business owners, when times are tough, what is the most important thing to have in your office? Not surprisingly, more than half (54%) said work to do. Forty-three percent said a sense of humor. Jack Gurka, owner of High Impact Promotion (asi/225025), says, "My first thought is you need to have promotional products in your office." But a sense of humor doesn't hurt either. "You can definitely get caught up in all of the doom and gloom. Plenty of good things have happened in the past two years. There are some good sectors and good indicators in other areas. Sometimes we forget not everyone is jumping off of the roof."

ADVERTISEMENT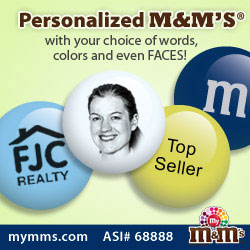 Tuesday Morning Radio Show Live On The Air


Every Tuesday morning from 10:30am eastern time to 11:00am, a team of ASI editors debate the most important topics facing the industry. We also, of course, offer our own off-beat look at the market. This morning, we talked about Pfizer's record guilty plea for wrongful marketing, discussed how companies are marketing new products to the back-to-school sector, and shared the TV workplaces that the hosts want to work at. Plus, we also took questions from callers about how to up-sell their offerings these days.
If you missed the show, don't worry. A recording is now available at www.asicentral.com/radio. And, don't forget to join us next Tuesday, September 15, for our next broadcast – live from The ASI Holiday & Incentives Expo in Las Vegas. Log on to www.asicentral.com/radio at 10:30am eastern time and give us a call at 215-953-4979.

ADVERTISEMENT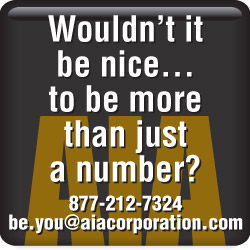 InnerWorkings Announces Revised 2009 Outlook
Top 40 distributor InnerWorkings (asi/168860) announced last week that it has revised its full-year 2009 revenue estimates downwards. The public company (NASDAQ: INWK) had originally stated its expectation that its 2009 revenues would be between $450 million and $475 million, but yesterday revised that range down to between $400 million and $425 million. The company recorded full-year 2008 revenues of $419 million.
InnerWorkings cited "the continued pressure that the global economic downturn is exerting on its customers and the marketplace" as the reason for its new forecast. While the company says it has won new accounts this year, it has experienced year-to-date declines in existing customer spending and is expecting those declines to continue through the remainder of 2009. Initially, it had expected more of a turnaround in the second half of 2009.
The company "has not seen a meaningful return of existing customer spend levels and we are now two months through the third quarter," said Joseph Busky, the company's chief financial officer. "While we are seeing some signs that the economy and our customers' order rates are leveling off, we have not seen the recovery we had assumed in our original guidance."
InnerWorkings, which is also a large provider of print products and services, is ranked number 17 on the Counselor Top 40 distributor list. The company reported 2008 North American ad specialty revenues of $85 million.

ADVERTISEMENT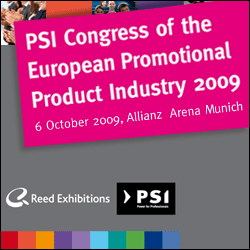 Free Webinar On Thursday: Power Summit Preview
Before the industry's top distributors and suppliers gather for the ASI Power Summit 2009 (November 1-3), join Counselor Senior Editor Michele Bell as she moderates a lively roundtable discussion with some of the Power Summit speakers on a wide variety of topics, including tips on sales and marketing strategies for growth, advice for employers in this tough economy, and the 2010 outlook for distributors and suppliers.

Click here to register for the free live webinar, which will take place on Thursday, September 10 at 2:00 p.m. eastern time.

Want more information on attending the ASI Power Summit in Carlsbad, CA, November 1-3? Click here to go to the Power Summit home page. 

ADVERTISEMENT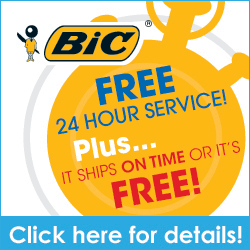 NEW Courses Available on ASI Education's Online Learning Center 
Be sure to register at http://www.asicentral.com/asionlinelearning for some exciting new courses available exclusively to ASI members. Brought to you by ASI Education, Online Learning is the newest and most convenient way for distributors to get educated. On-demand, self-paced courses are the perfect way for distributors and decorators to learn more about the advertising specialty industry and hone their skills as top ad specialty salespeople and brand consultants. We've launched this online campus that provides educational courses and information for the promotional products professional.
NEW 
* Creative Case Studies. The most successful distributors are the ones whose clients see them as valuable partners. If your customers can rely on you to provide ideas and solutions to their toughest marketing problems, you'll command high profit margins and develop a loyal customer base. In this course, you'll review a variety of real-life case promotions that distributors have created for their clients. By reviewing these case studies, you'll learn the top options you can provide your clients, including: recruitment and retention programs, employee safety programs, company stores, special events and more. Plus, you'll learn how to add your own case studies to your marketing plan. Register now http://www.asicentral.com/asionlinelearning.
Course Track: New Distributor Success
Take these online courses today:
* Nailing Down the Basics.No matter what industry you're in, there's a code you need to crack in order to do business successfully, insider terminology you need to understand, business practices you need to learn and even etiquette you need to follow. The advertising specialties industry is no different. To get a piece of the industry's $20 billion-dollar pie, you've got to learn the best practices that industry veterans already know. There are pricing codes and lingo to navigate, new technology and business processes to master, and important tricks that will help you develop positive relationships with suppliers. In this course, you'll learn how to navigate this industry, including how to submit a purchase order, research suppliers, and understand pricing codes and decorating lingo. Register now at http://www.asicentral.com/asionlinelearning.
* Marketing Your New Business. One of the crucial steps to building a solid base of clients is to dedicate a portion of your company's resources to marketing your business. In this course, you'll learn how to attract new prospects and customers by adding a variety of tools to your marketing arsenal, including direct mail and e-mail marketing campaigns, and relatively new marketing tactics such as social networking. When you finish this course, you'll be well versed in how to craft a complete marketing campaign, measure its success, and learn how to become a master at networking. Register now http://www.asicentral.com/asionlinelearning.
* Steps to Selling Success. As you begin touting your company and its services through direct mail campaigns, e-mail marketing efforts and good, old fashioned networking, you're going to be generating some leads. But not all leads are created equal. One of the first things you'll learn in this course is how to qualify leads so that you're spending your sales efforts on the most promising ones. Of course, your marketing efforts alone won't give you all of the leads that you need. This is where the rest of this course comes in. We'll show you how to cold call as effectively and painlessly as possible, plus offer valuable strategies for getting referral business. In addition, we'll tell you what to ask a prospect and how to win them over when you secure a meeting. And, as a final step, we'll show you how to get a client to sign on the dotted line. Register now http://www.asicentral.com/asionlinelearning. 
Coming Soon: 
* Avoid These First-Year Pitfalls

ASICentral: New Poll Question
We're nearly three-quarters of the way through the year and the folks at ASICentral are curious: What's Your Top-Selling Product So Far?
Is it the ubiquitous pen or the ol' reliable T-shirt? A tech gadget or a bag?  Or maybe you're getting the most out of the eco-friendly movement? In any event, we want to know! Take our ASICentral poll now.
Got questions, comments or any type of feedback regarding anything ASICentral, don't hesitate to contact us at feedback@asicentral.com.
Also, follow ASICentral at: 
.

In The News
Vantage Apparel (asi/93390) announced lower prices for two of its best-selling solid piques. The price reductions on Enterprise Polo (style 2800) and the Velocity Easy-Care Polo (style 2200) are part of Vantage's value-priced focus for 2010.

Flexfit (asi/60582) announced that it will be the official headwear sponsor for the Justin Timberlake Shriners Hospitals for Children Open October 11-18 at TPC Summerlin in Las Vegas.

Boxercraft (asi/41325) announced the release of its Cutie Bootie, a new footwear item made from 100% cotton flannel and lined with a super-soft fleece.

Dunbrooke (asi/50930) announced the launch of its 2010 catalog, which contains more than 45 styles under $20 and under $10. New categories to look out for are the DB Basics, a full line of high quality t-shirts and fleece and the Towel Specialties (asi/91605) line with a complete line of golf, rally, workout and beach towels, robes and gifts sets.

EmailExpress SUPPLIER SPECIALS
Elite4Print.com's New lowered prices and SUMMER PROMOTION asi/51916 - Elite4print.com believes in offering the lowest price for great products. Our print experts will guide your towards a solution. We have competitive pricing, wonderful customer service, more products and great quality! View Special...
Custom lapel pins as low as $0.26 net! asi/73285 - Check out our low prices! View Special...
1 GB USB Specials asi/62978 - Hot Summer Styles. View Special...
$.99 LEAD FREE INSULATED TOTES AND COOLERS asi/37980 - Visit us online www.bagworldpromo.com View Special...
Otto Cap's September Monthly Special - as low as $.60! Low Min - 12 pcs. - ASI / 75350 asi/75350 - Otto Cap's September Monthly Special - as low as $.60 with a Low Minimum of 12 pcs. Save Money on Great Deals! View Special...
Get Ready, It's Camo Time! asi/86043 - Seba offers Direct Manufacturing on custom caps, visors, bags, jackets, shirts and much more. We offer low minimums, Free Spec samples, Free Digitizing and Fast Turnaround. Go Seba! Go Custom! Call for details. View Special...
Hot New Products - Wifi Finders - Super Custom Mouse - CHECK EM OUT asi/93131 - Take your flash drive branding to the next level! View Special...
Swivel Drive Sale - Check it out Now asi/37218 - Free Shipping, 1 or 2 color Imprint, Free Set-Up Fees! View Special...
10% Rebate Check on Every Nike Order asi/75649 - Pacific Coast Golf and Nike Golf have teamed up to bring distributors another exclusive PCG promotion - buy Nike Golf products and receive a 10% Rebate Check on every order while supplies last!! It's that simple...order Nike, get money back! View Special...
DEBCO's (ASI-48885) got water bottles!!!! asi/48885 - After a massive sell-off DEBCO (ASI-48885) a leader in the ECO MOVEMENT is loaded with water bottles. Thank-you for drinking responsibly. View Special...
Special Pricing on popular Post-it(R) brand Products! asi/91240 - More room to write! Great pricing on the most popular 3x4 Post-it(R) Note! View Special...
Stadium Cushions on Sale! asi/47971 - Game Changers! View Special...
Labor Day Blow Out Sale on All Models Shown - Check Out Our New Car Hub asi/37218 - Free Shipping, 1 or 2 color Imprint, Free Set-Up Fees! View Special...
Pink for October. The $0.99 Totes asi/65595 - Order Now - 1-888-KOOLPAK or visit us at www.koolpak.com. View Special...
Reliable Contract Screen Printer | Try us at No Charge asi/700487 - Reliable Contract Screen Printer | Professional & Friendly Service, On-Time Delivery | Try us at No Charge - FREE printing on your FIRST ORDER (see details) | CONTRACT PRINTING MADE EASY by our free services and online tools. View Special...
Promote your business with CD/DVD mailers asi/90692 - Direct Mail Promotions that won't land in the trash ! View Special...

THE ASI HOLIDAY & INCENTIVES EXPO IN LAS VEGAS — ONE WEEK AWAY
The brand-new ASI Holiday & Incentives Expo, September 15-17 at the Sands Expo Center in Las Vegas, is just one week away! As the industry's first and only national trade show focused on products for the important fall and holiday selling seasons and the place to preview what's hot for 2010, the ASI Holiday & Incentives Expo will feature top-notch suppliers — all with four or more stars in the ASI Supplier Ratings System.
Attend free education workshops focused on corporate gifts, incentives and recognition programs and hot new apparel items as well as two free Keynotes — including an exciting panel discussion entitled Secrets from the Pros: Cash in on the $45 Billion Incentive Market on Wednesday, September 16, at 7:45 a.m. prior to the acclaimed Supplier Secrets Keynote.
Those new to the industry can also participate in the New Distributor Success Clinic on Tuesday, September 15. Attendees who participate in at least three classes from this track on September 15 will receive a FREE ASI Distributor Success System — a 10 CD (plus introductory DVD) crash course to achieving success in the advertising specialty industry.
Register today at www.asishow.com for the ASI Holiday & Incentives Expo. ASI distributor and decorator members can receive up to $100 toward a hotel room. Plus, order discounted tickets to the award-winning musical, The Lion King — new to Las Vegas!
THE ASI ADVANTAGES ROADSHOW IS VISITING THE GREAT LAKES
The industry's #1 traveling show, the ASI Advantages Roadshow, is visiting the Great Lakes this week with stops in Pittsburgh, Sept. 8; Cleveland, Sept. 9; Cincinnati, Sept. 10 and Chicago, Sept. 11.
Delivering a productive, one-on-one atmosphere for distributors to meet with top suppliers, the Advantages Roadshow features free education (sponsored by Fields Mfg., asi/54100) from 7:45 a.m.-9 a.m. and 1 p.m.-2 p.m. and exhibit hours from 9 a.m.-1 p.m.
Next stop will be September 21-25 with visits Phoenix, San Diego, Newport Beach, Ontario and Van Nuys. Visit www.advantagesroadshow.com for complete details. All distributors are invited to attend the Advantages Roadshow for free. No pre-registration is required.
Follow The ASI Show and Advantages Roadshow on Twitter and become a fan on Facebook today!
The following are the dates and locations for The ASI Show in 2009:
ASI Holiday & Incentives Expo, Las Vegas: September 15-17

Plus, don't miss the ASI Advantages Roadshow, the industry's #1 traveling show. Visit www.advantagesroadshow.com for the complete schedule!
SPONSORED BY


Counselor® PromoGram® is a trademark of the Advertising Specialty Institute. You were sent this newsletter as a benefit of your ASI membership. Copyright 2009, ASI. All Rights Reserved.
If you'd like us to send Counselor PromoGram FREE to anyone else at your company (or to your off-site sales reps), go to www.asicentral.com/newsletters and complete the online form.
Interested in advertising in Counselor PromoGram? Send an email to ddienna@asicentral.com 
Click here to subscribe to Counselor® magazine. You must be a member of ASI to subscribe to this publication. The publisher has a right to refuse subscriptions to non-members.
Advertising Specialty Institute®, 4800 Street Road, Trevose, PA 19053