ADVERTISEMENT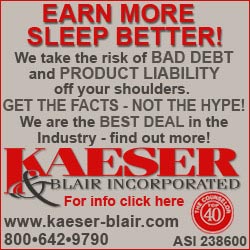 InnerWorkings Announces Revised 2009 Outlook
Top 40 distributor InnerWorkings (asi/168860) announced late yesterday that it has revised its full-year 2009 revenue estimates downwards. The public company (NASDAQ: INWK) had originally stated its expectation that its 2009 revenues would be between $450 million and $475 million, but yesterday revised that range down to between $400 million and $425 million. The company recorded full-year 2008 revenues of $419 million.

InnerWorkings cited "the continued pressure that the global economic downturn is exerting on its customers and the marketplace" as the reason for its new forecast. While the company says it has won new accounts this year, it has experienced year-to-date declines in existing customer spending and is expecting those declines to continue through the remainder of 2009. Initially, it had expected more of a turnaround in the second half of 2009.

The company "has not seen a meaningful return of existing customer spend levels and we are now two months through the third quarter," said Joseph Busky, the company's chief financial officer. "While we are seeing some signs that the economy and our customers' order rates are leveling off, we have not seen the recovery we had assumed in our original guidance."

InnerWorkings, which is also a large provider of print products and services, is ranked number 17 on the Counselor Top 40 distributor list. The company reported 2008 North American ad specialty revenues of $85 million. Its stock price has dropped more than 15% in trading today. 

ADVERTISEMENT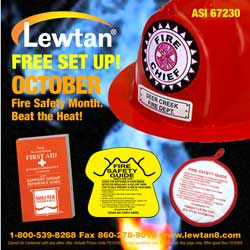 California Wildfire Not Impacting Industry Companies
Concerns over a 140,150-acre wildfire burning north of Los Angeles continue to be eased as firefighters have reported containment of nearly half of the historic blaze. While the massive fire is responsible for destroying 64 homes and three commercial properties, it remains well away from populated areas like Pasadena, Riverside and Pomona. "The winds changed Tuesday night and it's headed away from the cities," says David Curran, president of Pasadena-based Decco Awards (asi/177850). "We also had some cooler weather, which helped. The fires haven't really been a threat to us for a few days now."

With Governor Arnold Schwarzenegger declaring a state of emergency, California has spent close to $30 million to fight the blaze, which has raced through the Angeles National Forest. Authorities say the threat to Mt. Wilson, home to a famed observatory as well as radio and TV transmission towers, has passed. "It's unusual for fires to be so far north," says Amanda Korkuris, bookkeeper for Kotick Marketing Group Inc. (asi/244885). "The fires passed by my house and it's safe. We're not being impacted."

Because of the thick smoke, poor air quality advisories have been issued as far west as Las Vegas. The cause of the wildfire, now one of the largest ever in southern California, is not known. However, officials hinted Wednesday that the blaze was probably ignited by a person, rather than by lightning. The fire, which began on August 26, has killed two firefighters and forced more than 1,000 people to evacuate their homes.

ADVERTISEMENT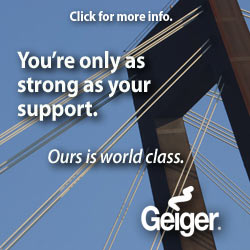 Podcast: Client Trade Show Challenges


On Tuesday's ASI Internet Radio Show, the hosts took questions from callers who were looking for advice on how to solve their clients' most pressing trade show challenges. Every distributor has customers exhibiting at trade shows that are looking to stand out from the crowd. Check out this podcast for some trade show secrets.
Click here to listen to the trade show advice call-in segment from Tuesday's show.
If you'd like to check out a recording of the whole online radio show, go to www.asicentral.com/radio. And, don't forget to join us next Tuesday, September 8, for our next broadcast. Log on to www.asicentral.com/radio at 10:30 am eastern time and give us a call at 215-953-4979 to hear your voice on the air. We want to hear from you!

ADVERTISEMENT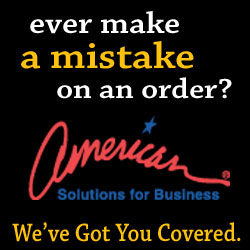 NEW Courses Available on ASI Education's Online Learning Center 
Be sure to register at http://www.asicentral.com/asionlinelearning for some exciting new courses available exclusively to ASI members. Brought to you by ASI Education, Online Learning is the newest and most convenient way for distributors to get educated. On-demand, self-paced courses are the perfect way for distributors and decorators to learn more about the advertising specialty industry and hone their skills as top ad specialty salespeople and brand consultants. We've launched this online campus that provides educational courses and information for the promotional products professional. 

NEW 
* Creative Case Studies. The most successful distributors are the ones whose clients see them as valuable partners. If your customers can rely on you to provide ideas and solutions to their toughest marketing problems, you'll command high profit margins and develop a loyal customer base. In this course, you'll review a variety of real-life case promotions that distributors have created for their clients. By reviewing these case studies, you'll learn the top options you can provide your clients, including: recruitment and retention programs, employee safety programs, company stores, special events and more. Plus, you'll learn how to add your own case studies to your marketing plan. Register now.
Course Track: New Distributor Success
Take these online courses today:
* Nailing Down the Basics.No matter what industry you're in, there's a code you need to crack in order to do business successfully, insider terminology you need to understand, business practices you need to learn and even etiquette you need to follow. The advertising specialties industry is no different. To get a piece of the industry's $20 billion-dollar pie, you've got to learn the best practices that industry veterans already know. There are pricing codes and lingo to navigate, new technology and business processes to master, and important tricks that will help you develop positive relationships with suppliers. In this course, you'll learn how to navigate this industry, including how to submit a purchase order, research suppliers, and understand pricing codes and decorating lingo. Register now at http://www.asicentral.com/asionlinelearning.
* Marketing Your New Business. One of the crucial steps to building a solid base of clients is to dedicate a portion of your company's resources to marketing your business. In this course, you'll learn how to attract new prospects and customers by adding a variety of tools to your marketing arsenal, including direct mail and e-mail marketing campaigns, and relatively new marketing tactics such as social networking. When you finish this course, you'll be well versed in how to craft a complete marketing campaign, measure its success, and learn how to become a master at networking. Register now.
 * Steps to Selling Success. As you begin touting your company and its services through direct mail campaigns, e-mail marketing efforts and good, old fashioned networking, you're going to be generating some leads. But not all leads are created equal. One of the first things you'll learn in this course is how to qualify leads so that you're spending your sales efforts on the most promising ones. Of course, your marketing efforts alone won't give you all of the leads that you need. This is where the rest of this course comes in. We'll show you how to cold call as effectively and painlessly as possible, plus offer valuable strategies for getting referral business. In addition, we'll tell you what to ask a prospect and how to win them over when you secure a meeting. And, as a final step, we'll show you how to get a client to sign on the dotted line. Register now. 
Coming Soon: 
 * Avoid These First-Year Pitfalls

ADVERTISEMENT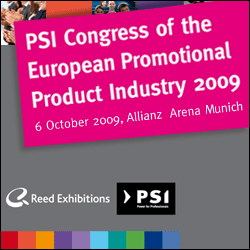 ASICentral: Best Places To Work 2009, Social Networks, Poll Results
There must be something in the coffee in the Great Northwest, because it's a hotbed for friendly ad specialty employers. According to an in-depth survey process to determine the best companies to work for in the industry, five of the top 20 industry companies are in Seattle and its outskirts. See the rankings of all 60 companies here.
And according to our latest poll results, Christmas does seem to come early in the ad specialty industry – as early as August. Find out why.
Also, we've got a lot of cool things going on in our social networks, including questions of the day on Facebook, new Joe Shows and Advantages Hot Deals Tips on YouTube, and continuous Twitter updates. Got questions, comments or any type of feedback regarding anything ASICentral, don't hesitate to contact us at feedback@asicentral.com.
Also, follow ASICentral at: 
.

In The News
Proforma (asi/300094) has been named by Forbes to the initial "Top 20 Franchises to Start" list, honoring the best franchise-based companies.
SanMar (asi/84863) will soon release its 2009 Holiday Gift Guide, which includes Columbia Sportswear and OGIO Apparel (asi/74773). The guide also contains more than 65 gifting options, with categories of items under $20 and under $10.

TSC Apparel (asi/90518) has expanded its same-day order cut-off time to 5:30 p.m. (local time). In addition, customers may pick up orders until 6:00 p.m. in TSC's Cincinnati, OH, Acworth, GA and Fullerton, CA centers.
People On The Move 
Graphik Business Accessories (asi/58040) has hired Tami Cusack as director of sales and marketing. 

EmailExpress SUPPLIER SPECIALS
Environmentally Friendly Totes at a Special Price asi/65595 -Order Now - 1-888-KOOLPAK or visit us at www.koolpak.com ViewSpecial...
USA Made Lapel Pins - NQP asi/73285 -American made lapel pins at import prices! ViewSpecial...
DrinkTalkers - Brand New Promotional Product ! asi/93148 -DrinkTalkers are simply the first of its kind and is the most creative way ever thought of to advertise and promote. ViewSpecial...
Check Out Our Portable Hard Drives asi/37218 -Free Shipping, 1 or 2 color Imprint, Free Set-Up Fees! ViewSpecial...
US Modular: 2GB $7.47 - FREE Ground asi/73571 -2GB $7.47 - FREE Ground Shipping! Call For a Free Sample ViewSpecial...
Promote Health Awareness with a FREE SAMPLE Pack of our Family Safety Products asi/91100 -Protect your loved ones with our Family Safety Pack. The Reusable Feverscan with cold/flu chart indicates the presence of a fever. UV Safe card measures the UV level present to protect against harmful sun damage. ViewSpecial...
China Direct Pricing!!! 1.90/pc w/5,000st, complimentary set up charge up to 5,000 st (Min order-72 pcs) asi/30245 -Last opportunity-China Direct Pricing!!! 1.90/pc w/5,000st, complimentary set up charge up to 5,000 st (Min order-72 pcs). ViewSpecial...
$.77 JUMBO SHOPPING TOTE AND FOLD UP TOTE... asi/37980 -Visit us online www.bagworldpromo.com ViewSpecial...
$100 credit on your first order asi/79558 -Make money selling print, we make it easy to offer full-color printing to your clients. Call today and get a $100 credit on your first order over $200. ViewSpecial...
10% OFF Embroidery Special asi/68463 -EMB Special - Domestic stock at oversea pricing ViewSpecial...
Custom Visa Gift Cards - No Minimum order, No Setup Fee, 2 Day turn around asi/43853 -Custom Visa Gift Cards - No Minimum order, No Setup Fee, 2 Day turn around ViewSpecial...
Apparel Decorations from World Emblem Intl. (ASI, Sage, D.C.) asi/98264 -Check out World Emblem's Apparel Decorations at www.WorldEmblem.com. From embroidered, screen-printed and sublimated emblems to transfers, magnetic badges and appliques, World Emblem offers several options for shirts, hats, bags and more. ViewSpecial...
Recyclable Grocery Tote asi/65595 -Order Now - 1-888-KOOLPAK or visit us at www.koolpak.com. ViewSpecial...
Perfect Executive Gifts On Sale Now asi/37218 -Free Shipping, 1 or 2 color Imprint, Free Set-Up Fees! ViewSpecial...
No Minimum Order on Name Tags & Engraved Signs! asi/34058 -No minimum order! Quick turnaround! ViewSpecial...
Our Gift to You: Distributor Savings Through 12/31 asi/91530 -Have happier holidays with catalog-wide savings on every order placed through 2009! Present any active item from Adva-Lite, Toppers or It's All Greek To Me and apply your choice of coupon to your purchase. Offers only valid through 12/31-order today! ViewSpecial...

The following are the dates and locations for The ASI Show in 2009:
ASI Holiday & Incentives Expo, Las Vegas: September 15-17

Plus, don't miss the ASI Advantages Roadshow, the industry's #1 traveling show. Visit www.advantagesroadshow.com for the complete schedule!
SPONSORED BY


Counselor® PromoGram® is a trademark of the Advertising Specialty Institute. You were sent this newsletter as a benefit of your ASI membership. Copyright 2009, ASI. All Rights Reserved.
If you'd like us to send Counselor PromoGram FREE to anyone else at your company (or to your off-site sales reps), go to www.asicentral.com/newsletters and complete the online form.
Interested in advertising in Counselor PromoGram? Send an email to ddienna@asicentral.com 
Click here to subscribe to Counselor® magazine. You must be a member of ASI to subscribe to this publication. The publisher has a right to refuse subscriptions to non-members.
Advertising Specialty Institute®, 4800 Street Road, Trevose, PA 19053