ADVERTISEMENT



TOP
ADVERTISEMENT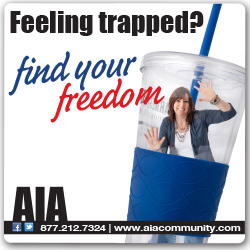 Counselor How-To: Hire A First Employee
Picking the right person to hire as your company's first employee is among the most critical decisions any business owner will make, according to consultant Lori Davila. "It really is important to take the time to define specifically what you're looking for and hire a person not only who you can get along with, but has evidence in their history that they can do the job and succeed," says Davila, author of How to Choose the Right Person for the Right Job Every Time.

So what should your approach be? How can you avoid mistakes? Before actively looking for an employee, Robert Wendover, author of Smart Hiring, suggests a little reflection. "First of all, I would decide whether I really need somebody," he says. "There's real confusion on the part of small-business owners – and I know, because I am one – to go out and hire a staff person, but they don't necessarily realize the costs involved. It's not only the cost of hiring, but it's the cost of bringing the person up to speed, the insurance, the worker's comp, and all of a sudden, they're spending 40% more than they thought they were."

Wendover recommends conducting a Google search for virtual assistants and determining whether this type of arrangement might fulfill your company's need. "Number one, that would give them an idea of what they should be looking for in an employee, and number two, that may be a nice stop-gap until they really get a sense of supervising people," he says.

For more tips on how to successfully make an initial hire, click here to read the full Counselor article.



TOP
ADVERTISEMENT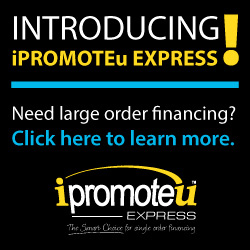 Martz Agency Acquired By Entrepreneur
Arizona-based distributor and marketing firm Martz Agency (asi/263240) has been acquired by MP Agency LLC, which is owned by Phoenix Valley entrepreneur and philanthropist Bob Parsons. Financial terms of the deal were not revealed, but the combined company will now be known as Martz Parsons and Martz Agency founder Carrie Martz will assume the title of CEO.
"I am thrilled that someone I consider to be a marketing genius has purchased the agency," said Carrie Martz. "This is a once in a lifetime opportunity for our agency and for our clients. With Bob Parsons behind us, I believe our agency will become even more valuable to the clients we serve."
Parsons currently has many Arizona entities under his ownership – including Harley-Davidson of Scottsdale, Go AZ Motorcycles, Spooky Fast Parts & Engineering, YAM Properties, The Bob & Renee Parsons Foundation and Scottsdale National Golf Club – and they will be using Martz Parsons as their agency of record for both marketing and promotional product purposes. Separately, Martz Agency's current client roster includes Yurbuds, Arizona Commerce Authority, Toronto-based Pacific Links International, Valley of the Sun YMCA, Fennemore Craig, RLC Labs, One Neck, Mirabel, The Reef Residences at Atlantis, Estrella by Newland Communities, and Olympia Group.
TOP
SGR Magazine Names Supplier Reps Of The Year
A veteran of Counselor Top 40 supplier Norwood (asi/74400) for the past 12 years, and currently with 3,000 Norwood and BIC Graphic (asi/40480) customers in her role as an inside sales rep covering Kansas, Oklahoma and Colorado, Kari Rehder received an overwhelming number of nominations – more than 130 – from distributors to be SGR's 2013 Supplier Sales Rep of the Year. This is the magazine's fourth year holding the awards competition.

Gavin Unruh of Counselor Top 40 distributor EmbroidMe in Dodge City (asi/384129), notes that Rehder has always stepped up to provide samples, ideas and selling techniques for Norwood & BIC products. "She has helped us close many deals with her support," emphasizes Unruh. "Kari is an excellent choice for this award."

Ed Rodriguez, sales rep for TradeNet Publishing (asi/91760) and this year's first runner-up for the Supplier Rep of the Year award, is responsible for nearly 10% of the company's total annual sales and handles about 80 calls per day and about 16,000 per year. "Ed is one of the very best people I work with, and he always has my back," says Stuart Marks, president of A Grand Impression Promotional Products LLC. "He always returns calls, never gets upset and makes me feel like I'm his only customer. He is the reason I buy from his company."

And for the first time, SGR presented an award to the Customer Service Rep of the Year, also based on distributor votes. Counselor Top 40 supplier Hit Promotional Product's (asi/61125) Adam Peffer was the clear winner. Linda Kendall of The Prestigious Mark (asi/299267) admits that Peffer is the reason she began using Hit as one of her suppliers. "I feel confident placing a Hit order because I know that Adam will take care of me," says Kendall. "I'll have great pricing, a great imprint and on-time merchandise. I also know that IF problems arise, Adam will be there with a solution."

Pete Catone, customer service rep for Counselor Top 40 supplier Leed's/Polyconcept, was named first runner-up. Sandy Simon of Konik & Company (asi/244815) can attest to Catone's ability to keep relationships working. "Pete embraces the epitome of teamwork," says Simon. "He is the number-one guy you want on your sales team."
TOP

ASI Radio: How To Handle Difficult Superstars
On today's Tuesday Morning Show, the hosts provided listeners with advice for how to deal with talented yet difficult employees. Plus, we shared our Favorite Things, interviewed the Supplier Sales Rep of the Year, and debated the best ways to be a better leader.
If you missed the show, a recording is now available at www.asicentral.com/radio. And, don't forget to join us for our next broadcast – Tuesday, November 5. Log on at 10:30 a.m. ET to listen to the show – and give us a call at (215) 953-4979 to hear your voice on the air. 
TOP
In The News
AAkron Line (asi/30270) announced that it has partnered with Hour Glass Calendars to raise awareness for men's health. Aakron Line will be giving away wall calendars, featuring Men Of Aakron showing off iconic moustaches, to anybody that donates to the campaign. Go to www.mobro.co/aakronline for information.
Dyenomite Apparel (asi/51185) announced that it received Inc. magazine's Hire Power award for increasing its work force by roughly 50%. The awards are distributed annually to private companies across the country that are leading the way in creating jobs.
Gibas Industries Inc. (asi/56730) announced that it is phasing its Dobiline Golf Products division out of the ad specialty industry. Starting November 1, 2013, the www.dobiline.com website will start to show only the products that are still available. When inventory is depleted, products will be removed from the site. The phone will be monitored, and orders and questions will still be processed through orders@gibasgolf.com.
Towel Specialties (asi/91605) announced that it won gold, silver and bronze Golden Image Awards for excellence in screen printing on textiles from the Specialty Graphic Imaging Association.
TOP
People On The Move
Eversole Run (asi/53040) announced that Eric Withaar Sales & Associates will represent the company in Illinois, Indiana, and Michigan.
Fey Promotional Products Group (asi/54040) announced the hiring of Elizabeth Bennett as director of product development and Candy Cummings as territory sales manager. Bennett rejoins the ad specialty industry after most recently working at General Electric. Cummings will be responsible for selling Fey brands in Indiana, Michigan, Kentucky, and Ohio.
GNP Branded Gear (asi/200020) announced that it hired Jessica Enck as an account executive.
Innovative Marketing & Design (asi/231237) announced that it named Felicia Lyn to lead its production department.
PRODUCT SPOTLIGHT
Want to take your opportunity in this industry to the next level? Only Proforma provides the support you need to grow your business and increase your profits.
You'll benefit from:
$430 million in buying clout
$4 million dollars in sales and marketing tools
The leadership of a proven industry veteran
Back-office support from a staff of 150
Free credit insurance
World-class technology solutions
And so much more!
Click here to learn how Only Proforma can help you make the most of your career.
TOP
THE ASI SHOW
THE DEADLINE IS TOMORROW FOR FREE TICKETS
The ASI Dallas Show is returning to Gilley's for the 2014 Gala Celebration. And, ASI distributor and decorator members can attend for FREE. But, you have to register and order your ticket by tomorrow, OCTOBER 30.
Join your colleagues and friends at an exclusive party on February 5 at the renowned Gilley's Dallas! Famous for the movie Urban Cowboy and namesake Mickey Gilley, this world-class entertainment venue is sure to thrill.
Come ready to eat, drink (open bar!), dance and play
Enjoy a Texan buffet — including hickory smoked brisket, sweet smoked ham, mesquite grilled chicken and hot cobbler for dessert
Listen to live music by Southwestern band Chris Rivers
Ride a mechanical bull and play pool
ASI distributor and decorator members can receive up to two FREE tickets to the Gala when they register for ASI Dallas by October 30. As the industry's biggest show in the Southwest, ASI Dallas, February 4-6 at the Kay Bailey Hutchison Convention Center, is THE place to kick off 2014. From top suppliers and best-in-class education to around-the-clock networking and a Keynote by President George W. Bush, ASI Dallas delivers it all. Register at www.asishow.com.
Follow us on Twitter and like us on Facebook.
The following are the dates and locations for The ASI Show in 2013 and 2014:
Orlando, January 5-7, 2014
Dallas, February 4-6, 2014
Long Beach, March 25-27, 2014
New York, April 3-4, 2014
Chicago, July 15-17, 2014
Plus, don't miss the ASI Advantages Roadshow, the industry's #1 traveling show. Visit www.advantagesroadshow.com for the complete schedule and go to www.asishow.com for information on all ASI Shows.
Counselor® PromoGram® is a trademark of the Advertising Specialty Institute. You were sent this newsletter as a benefit of your ASI membership. Copyright 2013, ASI. All Rights Reserved.
If you'd like us to send Counselor PromoGram FREE to anyone else at your company (or to your off-site sales reps), go to www.asicentral.com/newsletters and complete the online form.
Interested in advertising in Counselor PromoGram? Send an email to ekoehler@asicentral.com
Click here to subscribe to Counselor® magazine. You must be a member of ASI to subscribe to this publication. The publisher has a right to refuse subscriptions to non-members.
Advertising Specialty Institute®, 4800 Street Road, Trevose, PA 19053