ADVERTISEMENT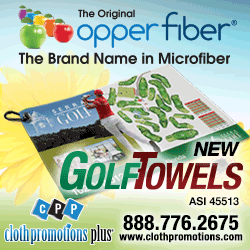 SEC Proposes New Crowdfunding Rules
In a move that could signal a sea change in how small businesses raise cash, members of the U.S. Securities and Exchange Commission (SEC) voted unanimously Wednesday to propose new rules governing crowdfunding exchanges. The proposal enables investors to buy stock in companies online through a new financial entity called a funding portal.
Under the SEC rules being considered, small businesses could raise up to $1 million every 12 months through these portals – a capital-raising strategy that was previously prohibited. The new rules, outlined in response to the Jumpstart Our Business Start-ups (JOBS) Act that was enacted last year, are designed to give entrepreneurs an easier way to generate cash, bypassing the usual hefty costs of going public or winning over large-scale investors.
"Many believe that, if structured appropriately, crowdfunding can bring great benefits to our economy," SEC Commissioner Luis Aguilar said this week.
Despite the SEC's vote to move forward with Web-based equity crowdfunding – raising money by drawing together small investments from many people – the practice still has hurdles to clear.
There is, for example, a 90-day public comment period, during which the SEC will consider feedback before green-lighting the crowdfunding proposal.
The rules already have vocal critics, including those who believe the proposals unintentionally invite fraud and offer inadequate investor protections. "Unfortunately by approving crowd funding for unaccredited investors under the Jobs Act, it will turn 'salami' scams, where small amounts are defrauded from investors, into the new normal," Andrew Stoltmann of Stoltmann Law Offices, told USA Today. "This is not a good day for financially unsophisticated investors who will be targeted unrelentingly by stock promoters."
Jenny Kassan, the managing partner at Katovich & Kassan Law Group who initially petitioned regulators about crowdfunding, has turned critical of the SEC's proposal. "I have many concerns," Kassan said. "Vague provisions will make it difficult to implement, the maximum allowable investments are much higher than our original proposed cap of $100, and without income or net worth verification, investors stand to lose more than they can afford."
Under the proposed rules, investors can contribute the greater of either $2,000 or 5% of their annual income every 12 months if their annual or net income is less than $100,000. Would-be investors taking in more than $100,000 annually could provide up to 10%. On the other side of the dealings, companies selling stock would have to reveal details on any investors or officers owning 20% or more of the company, under the proposed rules. Additionally, a soliciting firm's operating history and tax return information would be among the information that has to be disclosed.