ADVERTISEMENT


| | | | | |
| --- | --- | --- | --- | --- |
| |   | |   | |

TOP
ADVERTISEMENT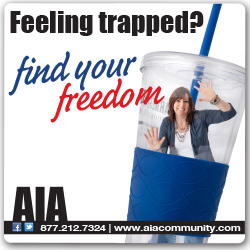 U.S. Economy: 148,000 September Jobs


The Bureau of Labor Statistics (BLS) released a delayed jobs report this morning showing the U.S. economy added 148,000 in September – lower than most forecasts. The unemployment rate, meanwhile, fell to 7.2%, largely because the labor-force participation rate remained at its lowest level in three decades.

The bulk of the jobs were created by the professional and business services sector, which added 32,000 positions. The transportation and warehousing industry increased jobs by 23,000, and construction companies added 20,000 positions. However, the leisure and hospitality sector – a recent strong spot for gains – surprisingly lost 7,000 jobs last month.

There were multiple revisions for prior months as well, as the BLS report showed the economy added just 89,000 jobs in July (revised down from 104,000), while August's jobs count was revised higher, up from 169,000 to 193,000. Wages were mostly unchanged for September, with average hourly earnings up just three cents to $24.09, while the average workweek remained at 34.5 hours.

According to a consensus of analysts, it now appears unlikely the Federal Reserve will reduce its monthly $85 billion in asset purchases until 2014, after Janet Yellen takes the helm of the Fed from current chairman Ben Bernanke.



TOP
ADVERTISEMENT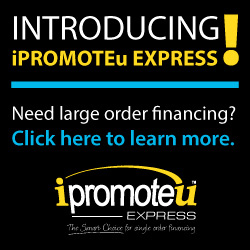 Counselor How-To: Hiring A First Employee 
Picking the right person to hire as your company's first employee is among the most critical decisions any business owner will make, according to consultant Lori Davila. "It really is important to take the time to define specifically what you're looking for and hire a person not only who you can get along with, but has evidence in their history that they can do the job and succeed," said Davila, author of How to Choose the Right Person for the Right Job Every Time. So what should your approach be? How can you avoid mistakes?
Before actively looking for an employee, Robert Wendover, author of Smart Hiring, suggests a little reflection. "First of all, I would decide whether I really need somebody," he said. "There's real confusion on the part of small-business owners – and I know, because I am one – to go out and hire a staff person, but they don't necessarily realize the costs involved. It's not only the cost of hiring, but it's the cost of bringing the person up to speed, the insurance, the worker's comp, and all of a sudden, they're spending 40% more than they thought they were."
Wendover recommends conducting a Google search for virtual assistants and determining whether this type of arrangement might fulfill your company's need. "Number one, that would give them an idea of what they should be looking for in an employee, and number two, that may be a nice stop-gap until they really get a sense of supervising people," he said.
But what if a virtual employee is not for you? What should be your next move then? Click here to read the full online article and find out.

TOP
ADVERTISEMENT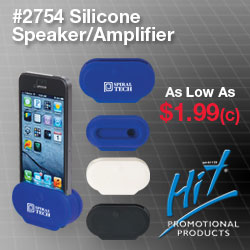 Wearables:

The T-Shirt That Could Save A Life


In the newest edition of Wearables, you'll find the inspiring story of Haley Bellows, a 21-year-old college student who's stricken with cancer. Her fight alone shows her courage, but that's only a small part of her story. Is it possible that a simple T-shirt, designed by one of her friends, is keeping Haley alive? Below is an excerpt from the article. To read the complete profile, click here.

"Without the words, there is just a girl. She crosses her eyes and makes goofy faces. She shakes her head playfully, blond-streaked hair crossing this way and that across her face. She flashes a meaningful smile and unveils a carefree laugh – the kind endemic to youth, born of a past without concern and aimed toward a future without limits. But this is a video, and there is a story to tell, at once sad, bittersweet and entirely unexpected. The weighty words appear on-screen like daggers to the heart.

'Haley was diagnosed with Non-Hodgkin's lymphoma a year and a half ago. She's gone into remission multiple times, but recently relapsed. Haley decided to increase her treatment, and in order to take matters into her own hands, to shave her head.'

Just under two minutes later in 'Bald is Best,' Haley Bellows is shorn. The video was filmed by a friend, and there are dozens who join Haley on this July afternoon. Some cry. Many laugh with her. Practically all of them, including Bellows, share something. It pays for her treatments. It rallies a close-knit college campus by her side. It encapsulates the mindset that keeps her fighting when many others would give up hope. The thing they share? A T-shirt."