ADVERTISEMENT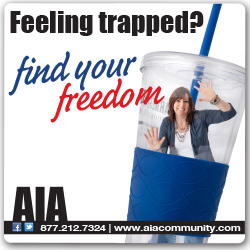 Survey: Millennials Prefer Demanding Managers
Maybe the millennial generation isn't so different after all. A new survey shows that workers between the ages of 18 and 34 define what makes a good manager much the same way as other generations. These young employees prefer a high-achieving, but demanding boss over a nice but ineffective one, and they would prefer their bosses invest in their professional development rather than in programs that make the workplace more fun, according to a survey released by workforce management firm Kronos.
"In recent years, we've been hearing that Millennials will completely change the workplace," said Joyce Maroney, director of The Workforce Institute at Kronos Incorporated. "Significant shifts are clearly underway, but this research reveals workers who are earlier in their career don't differ significantly from other generations in how they want to be managed and motivated by their boss."
Conducted to correspond with Boss's Day, on Wednesday, October 16, the survey also revealed that 69% of employees of all age groups believe their managers set a good example by behaving ethically, honestly, collaboratively and creatively. Of those who believe their managers establish the right tone, 92% said that their bosses exhibit proper values and behavior on a regular basis. "The results of this survey shatter the stereotype of the clownish boss made popular by countless sitcoms and movies," said David Creelman, CEO of Creelman Research, a human capital management researcher.
When it comes to being recognized, most employees would rather receive praise privately, the survey found. About 43% of workers prefer direct individual praise from their manager, while 32% favor praise to their manager's manager, and 25% prefer praise in front of their peers. The survey found that Americans and Australians most typically appreciate recognition from managers through individual praise. However, Indian workers with managers prefer to be recognized in a peer environment.
The survey, which included 2,000 adults, was conducted online in late September by Harris Interactive on behalf of Kronos.