ADVERTISEMENT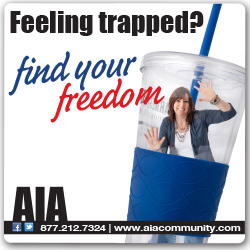 Counselor How-To: Create A Business Plan
Putting together a business plan gives your company a road map – a long-range guide that establishes goals and accountability. "You're going to have objectives you're going to be able to measure," says promotional business coach Rosalie Marcus, "and you're going to have something that's going to keep you motivated and on track no matter what happens."
Before you formulate your plan, though, Marcus believes it's crucial to take a step back and ask yourself one key question: Why am I in business in the first place? "It can be that you're building a business because you want to send your kids to college and don't want them to be stuck with loans, or you're trying to fund your retirement, or you just love helping people and coming up with creative ideas," she says. "You need to have a 'why' for being in the business."
Answering the "why" question will then allow you to tap into the emotional aspect of your business, which is an integral part of any successful company, according to Mike Michalowicz, host of the Business Rescue segment on MSNBC's Your Business and author of The Pumpkin Plan.
"Have the feel," he says. "What does your business feel like? What does the office look like? Is it a ten-story mega-building in downtown New York, or is it a country Victorian in a town that's never had a business before? The more you can see it and get emotion involved, the easier it is to draw yourself toward it."
To get more expert advice on creating a successful business plan, click here to read the full online article.