ADVERTISEMENT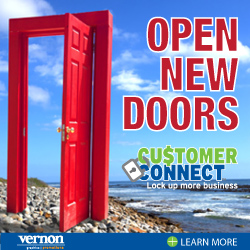 Consumer Sentiment Rises In October
Reaching its highest level in five years, U.S. consumer sentiment increased sharply in a preliminary October reading, according to data released by Thomson Reuters and the University of Michigan (TR/UM). The consumer sentiment index, as measured by TR/UM, jumped from 78.3 in September to 83.1 in October, the result of both near-term and long-term economic optimism, data shows. "What changed was how consumers evaluated economic conditions," TR/UM survey director Richard Curtin said. "Economic conditions during the year ahead were expected to be good by more consumers, and more consumers expected good economic times over the next five years."
The TR/UM survey's barometer of current conditions increased nearly three points to 88.6, beating forecasts. More forward-looking consumer expectations also improved to a reading of 79.5, up from 73.5 a month earlier. Sentiment rose for families across multiple earnings brackets, data confirmed. Most analysts predicted U.S. consumer sentiment in October would actually decline slightly, based on other measures of perceived economic sluggishness.
The boost in consumer sentiment is the latest positive sign for the economy, joined by lower unemployment figures, a stronger housing market and increasing retail sales, which were higher by 0.8% in September. Yet, less optimistic analysts argue hiring trends are still not favorable as slowed GDP expansion recently revised downward to 1.3% in Q2 has business owners unlikely to make capital investments. In fact, analysts polled by The Associated Press now believe the economy will only add, on average, 125,000 jobs per month in the fourth quarter this year, far below the 190,000 positions each month that was forecasted in May.
There is hope, though, among retailers that a rise in consumer sentiment will lead to a big holiday sales season. The National Retail Federation is predicting November and December holiday sales will increase 4.1% over 2011. Major retailers, including Wal-Mart and Macy's, are all planning to significantly ramp up hiring for the holiday season.