ADVERTISEMENT
ASI NEWS


ESP Websites™ Rock
A state-of-the-art Web solution for distributors powered by an end-buyer-safe version of ESP® that offers the latest Web technology and features a fast, dynamic shopping engine to drive sales and leads.
Find out more.

Congrats, Grads
Seven more industry professionals have been certified through the ASI Education Certification Program, which is free to members.
Find out more.



ESP WEBSITES


ASI welcomes the following suppliers to the ESP Websites network.
Find out more.



ASI STORE




Find, review, and purchase the latest exclusive ASI

products...
Find out more.




ADVERTISEMENT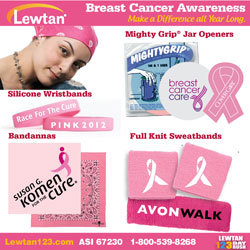 Private Payrolls Likely Higher In September
Powered by improvement in the construction and services sectors, private companies in the U.S. added 162,000 new jobs to their payrolls in September, according to a report released this week. Prepared by the payroll processing firm ADP Employer Services and Macroeconomic Advisors, the report showed that businesses with fewer than 50 employees added 81,000 jobs last month, while medium-sized firms (50 to 499 employees) grew by 64,000 positions. Large companies (500 or more employees) created 17,000 positions.
"Small and medium-sized firms continue to be the driving force behind job growth," Ward McCarthy, chief financial economist at Jefferies & Co., said in a Bloomberg News report. "Hiring at start-up and small firms will continue to be the key to the sustainability of the labor market going forward."
While some analysts believe the hiring gains could invigorate consumer confidence and ramp up economic growth, the persistently high unemployment rate – 8.1% – had others sounding a dour note. "Jobs growth of 130,000 a month or so would keep the unemployment rate constant. Plus or minus 30,000 or 40,000 above or below that is essentially noise," said Joel Prakken, chairman of Macroeconomic Advisors. "In order to push the unemployment rate down convincingly, we've got to have faster growth than we've been seeing."
According to ADP, service firms accounted for 144,000 of the jobs added in September. Construction positions increased by 10,000 – the biggest gain in the sector since March. Meanwhile, manufacturers added 4,000 jobs, while financial services companies swelled their ranks by 7,000 positions.
Based on data from businesses that collectively employ 21 million people, ADP's report comes in advance of Friday's official employment report from the U.S. Labor Department. The federal data, which reflects public and private employment, could well show the economy added fewer jobs than ADP is reporting. Multiple survey medians are forecasting that a total of 115,000 jobs were created in September.