Capital Investments Rise In September 
Driven largely by upgrades in technology and health care equipment, capital investments among businesses increased sharply last month, jumping 23% compared

PRODUCT SPOTLIGHT
 

ASI NEWS

What's Hot at ASI Education 
ASI now offers a free, easy way to earn the equivalent of a bachelor's and master's degree in the advertising specialty industry.
Find out more. 

Elect the Power of Swag 
Find out which promotional products win big with Democrats, Republicans and independents.
Find out more.

LOGOMALL
ASI welcomes the following Suppliers to the LogoMall Network 
Find out more...
ASI STORE
Find, review, and purchase the latest exclusive ASI products... 
Find out more... 

 
 

ADVERTISEMENT

ADVERTISEMENT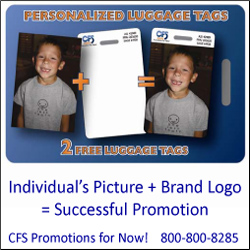 to September of 2009. The improvement is the largest year-over-year monthly rise since 2008 and could signal renewed optimism among business owners as capital investments are a key indicator of economic growth. "In many cases, we see older equipment that is worn out being replaced or newer technologies being installed," said Steve Grosso, a member of the Equipment Leasing and Finance Association (ELFA). "Clearly, businesses are starting to invest in capital equipment."

According to the ELFA, $5.8 billion was granted to businesses last month through loans, leases and lines of credit, all intended for investment in capital equipment. Roughly 72% of all credit applications were approved in September, up from 68% a year ago. Also in September, the ELFA said more businesses stayed current on their existing debts. Borrowing delinquency dropped to 3.4% last month from 4.2% in August, a marked improvement from September of 2009 when 5.6% of borrowers were late on payments.

Confirming the ELFA data, a survey released yesterday by the National Association for Business Economics showed 37% of firms increased their capital spending in the third quarter, reaching a two-year high. Additionally, nearly half of survey respondents expect their firms to further increase capital spending in the next 12 months.

ADVERTISEMENT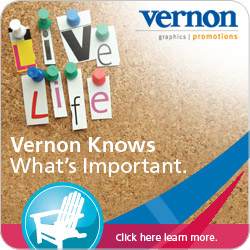 Small Businesses Forecast Growth 
New data released by payroll firm ADP shows 52% of small businesses expect to grow over the coming 12 months, with 35% believing their volumes will at least stay the same. The results demonstrate an increase in optimism among business owners who now closely link operational efficiency with improved sales. "In today's economy, small business owners are watching cash flow more closely than ever," said Regina Lee, president of ADP's small business services. "That reality, combined with ever-growing time pressures, means small business owners are looking to spend more time growing their businesses and less time on the administrative burdens of running them."
The ADP survey also shows the lifestyle of many small business owners is changing, with 90% of respondents saying they spend some time working outside of the office during the week. Further, about 30% of respondents said they're spending a larger amount of time working away from the office, on average about nine hours every week.
Complementing their busy lifestyles, small business owners are using more Smartphones to increase the efficiency of their operations, according to ADP data. Six out of 10 executives surveyed own a Smartphone, with 80% of respondents using them for business. Mobile devices are primarily used by business owners to help with customer relations (77%) and time management (53%), according to ADP. "Companies serving the small business sector need to adapt with them, leveraging new technologies like Smartphones and faster networks to bring trusted resources to clients wherever they choose to work," said Lee.

ADVERTISEMENT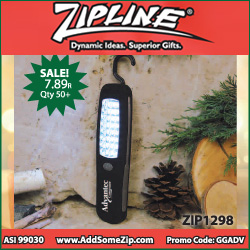 Survey Reveals Promo Product Preferences Of Voters
With Election Day just a week away, political candidates are putting together their last-ditch marketing efforts to appeal to as many people as possible. And, according to a new ASI survey, there are some specific promotional items that registered voters of each party are particularly fond of.
If candidates are looking to court votes from Republicans, they may consider giving away some promotional food items. Looking to attract the attention of registered Democarats? Logoed pens are the way to go, according to the survey. And, politicians who are trying to woo the independents in the center may consider brand-name shirts as their go-to promotional products.
The new ASI survey is part of the 2010 Advertising Specialties Impressions Study, which measures the cost-per-impression of promotional items and will be released in full next month. The political portion of the survey asked registered Democrats, Republicans and independents their impressions about specific promotional items. Some facts gleaned from the survey:
Independents get more promotional T-shirts than either Democrats or Republicans.
Democrats receive more outerwear than Republicans by a 2-to-1 margin.
Independents are less inclined than Democrats or Republicans to take free pens.
75% of independents prefer name-brand consumer promotional products, nearly 1.5 times more than Democrats or Republicans.
Republicans are nearly 1.5 times more likely to accept a free promotional food basket than Democrats.
Independents value promotional giveaways the most – on average, they own 11.6 logoed products, compared to 9.4 for Democrats and 10.3 for Republicans.
According to the upcoming Impressions Study, the average cost-per-impression of a promotional product is $0.005, providing a better ROI than most other advertising media.
To view more political results from the survey, click here.

ADVERTISEMENT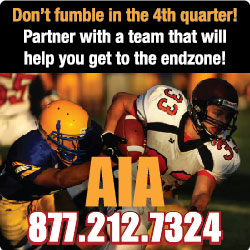 The Joe Show: Pet Products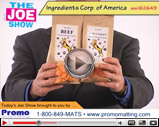 In this episode of The Joe Show, Counselor Managing Editor Joe Haley shows off some cool new products geared toward pets. Have clients looking to target pet owners? Want to tap into the expanding and lucrative pet marketing sector? Check out this episode of The Joe Show.  

Click here to see this pet-products edition of The Joe Show.

Want more videos? Subscribe now to our YouTube videos.

ADVERTISEMENT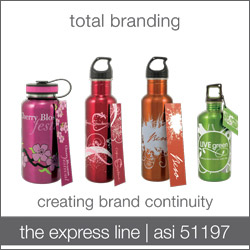 CPSC Won't Set Cadmium Limits
Backing away from a stance of regulation, the U.S. Consumer Product Safety Commission (CPSC) has announced it will not impose mandatory limits on the amount of cadmium that can be used to manufacture children's items, like toys and jewelry. Instead, the CPSC has recommended "acceptable daily intake" levels for the heavy metal, ceding formal rule-making to trade and consumer groups that can develop voluntary manufacturing standards. "If we find those standards are insufficient to protect the health and safety of consumers, then we can move to a mandatory standard," said CPSC Chairman Inez Tenenbaum.

According to Tenenbaum, CPSC scientists have determined that children can safely ingest 0.1 micrograms daily of cadmium per every kilogram of body weight for an extended period, and 11 micrograms per day at once. Based on those numbers, some recent product recalls, including the much-publicized McDonald's recall of 12 million "Shrek"-themed drinking glasses, would not have been issued.

While the CPSC has declined to regulate cadmium, federal officials are still acting to pressure manufacturers into accepting a uniform position on the metal's use. First, the CPSC is recommending a new test, generally considered rigorous by jewelry makers, that would measure cadmium by dissolving an item in acid for 24 hours. Additionally, CPSC staff is urging ASTM International, a standards-setting organization, to revise its safety rules to phase out cadmium from children's items.

Although there remain no federal cadmium regulations, four states – Connecticut, Illinois, Minnesota and California – passed strict laws this year limiting the use of the metal. Manufacturers are especially affected by the mandates in California, which is home to two of the largest ports in the nation and a major receiver of products from China. Concern over the potentially toxic metal began in January, when testing showed a single piece of children's jewelry, imported from China, was 91% cadmium.

To date, no recalled item in the U.S. has contained enough cadmium to prove fatal to a child, but health experts warn the metal can lead to liver and kidney damage, and even cancer, if swallowed.

ASI Radio Offers Budgeting Tips
Today's Tuesday Morning Show on ASI Radio offered advice to callers for how they can determine the best ways to allocate their 2011 business resources. Plus, we discussed why small business owners are more optimistic today and shared strategies for what to do when you lose a customer.   
If you missed the show, a recording is now available at www.asicentral.com/radio. And, don't forget to join us for our next broadcast on Tuesday, November 2. Log on to www.asicentral.com/radio at 10:30 a.m. ET to listen to the show – and give us a call at (215) 953-4979 to hear your voice on the air.

Podcast: Michael J. Fox On Overcoming Challenges


In a recent episode of the ASI Internet Radio Show, hosts welcomed a special guest: Michael J. Fox. The actor and activist told his inspiring story of being diagnosed with Parkinson's disease at 29 – and offered his own methods for overcoming obstacles to continue a highly successful career. Plus, as keynote speaker for The ASI Show in Orlando in January, Fox previewed his talk by revealing his favorite promotional items.
Click here to listen to the Michael J. Fox interview segment. Want more information on Fox's appearance at The ASI Show in Orlando in January? Go to www.asishow.com.

Best Places To Work Halloween Contest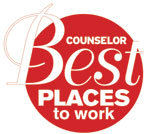 Is your company throwing the best Halloween Party in the industry this week? Are ghosts and goblins taking over your office? Join Counselor's Best Places to Work community, and share your wacky office Halloween stories – pictures are welcome too. Go now to our Facebook page at www.facebook.com/BestPlacestoWork to post your favorite pictures and stories from your company's Halloween outing.
Counselor will honor the winning office with a $100 gift card – a great way to enhance that holiday party in a couple months. Plus, we'll even feature the winning office in a story in an upcoming issue of Counselor. Head now to www.facebook.com/BestPlacesToWork to share your stories.

Calling All Sales And Sales Support Superstars
Are you the next Advantages Sales Rep of the Year or do you know one? Or are you Advantages FIRST Sales Support Person of the Year or know one? Our January issue will be devoted to Advantages Sales Superstars and we want your nominations ASAP.
Recognize outstanding sales performance in yourself or others. In 2010, did you come up with something really creative that led to a huge sale? Did you have the largest sales volume in your company? Did you go way over 100% of your quota? Have you gone above and beyond for a client or your sales reps? If you think you or one of your colleagues should be a contender, e-mail Editor Kathy Huston and let us know what makes you so spectacular.
The winner will receive gifts and bragging rights for the year and have a magazine profile to show all your friends and family. Now doesn't that sound special? Send either your 100-word-or-less entry or, if you'd prefer, your video nomination, along with a high-res image if you have it available: khuston@asicentral.com. Looking forward to hearing from you!

What's Hot At ASI Education 
Obtain the knowledge and the public recognition you need to set you apart from the competition by taking part in the free Advertising Specialty Institute Certification Program. We offer a Bachelor of Advertising Specialty Information (BASI), which provides you with a detailed understanding of the inner workings of the promotional products industry, and a Master of Advertising Specialty Information (MASI), which will further that understanding and recognize you as an industry expert.
ASI offers hundreds of live sessions at the five ASI Shows and the 70+ Advantages Roadshows, as well as online course options on our digital campus. Additionally, you can transfer credits for completed classes at past ASI Shows or other major industry events. You can even get credit for tuning in to ASI's Radio Show every Tuesday at 10:30 a.m.
Earning your BASI and MASI is easy, user-friendly and FREE. Visit www.asicentral.com/education today for more information and to register.

In The News
Canyon Outback Leather Goods (asi/43766) has signed a licensing agreement with Realtree Outfitters to produce leather camouflage nylon products starting in 2011. The lines will consist of gun and rifle cases, shell bags and luggage.

iClick (asi/26124) has earned a spot as the 18th fastest-growing company in Washington on the Puget Sound Business Journal's 100 Fastest Growing Private Companies list.

Indoff (asi/231011) has announced that it added 25 new salespeople to the company in the third quarter of 2010.

Proforma (asi/300094) has announced that Rose Shorma, owner of Proforma Rose Shorma in Alexandria, MN, and Proforma double dog dare, owned by Sue Herndon and Wanda Zoeller in New Albany, IN, were named finalists in the 7th Annual Stevie: Women in Business Awards. Shorma achieved the finalist status in the Best Entrepreneur category and Proforma double dog dare in the Best Overall Company category.

R.S. Owens (asi/75530) created a three-foot tall replica of a Pepsi Max soda can in full color including polished layers of LED powered flames for the winning trophy at the 2010 Pepsi Max 400 NASCAR Sprint Cup Series stock car race.

Stormtech (asi/89864) has moved to a new showroom and office facility at 100 Commerce Valley Drive, East Markham, Ontario.

WorkflowOne (asi/333647) has opened a production and distribution facility in Cranbury, NJ. The company will also be adding additional capabilities and services at its Atlanta, GA, Columbus, OH, Ontario, CA, Livermore, CA, and Timonium, MD, facilities including digital color, digital labels, variable data and mail processing.

People On The Move
Showdown Displays (asi/87188) has added three employees to its staff: Patrick Matthews has joined as director of product management, Don Brown has joined in a new product development role and Kirsten Olson has been named to distributor sales support.
Shumsky (asi/326300) has hired Jill Albers as business development executive.
PRODUCT SPOTLIGHT
NEW! USB Sticks from AZX Sport ASI/30250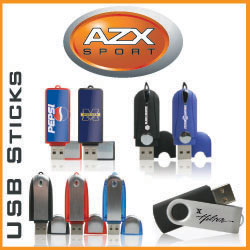 Features: 512MB - 16GB memory size available. Large variety of
colors and shapes. Ability to pre-load files onto USB.

Construction: Full color domed, Laser engraved
and pad printing available.

Lead Time: 1-3 business days on stock USB. 10 business days on
non stock USB. Minimum order 25pcs.

Orders and Art: Info.Promogram@aztex.com

Quote Requests: Info.Promogram@aztex.com

Visit www.azxpromotions.com to see our full line of products.

Or call 1-800-558-4836
CALL FOR QUOTE!
For other new and creative products,
visit the Product Central section on ASICentral.com.

EmailExpress SUPPLIER SPECIALS
MULTI-COLOR printing just got easier! Shorter lead-time and lower minimums. PWS asi/75731  asi/75731  - Pacific Western Sales now offering shorter 7 day lead-time and only 200 piece minimum for Color Magic imprinting. Available on non-woven polypropylene bags and paper bags. View Special...
This One Looks Just Like You Free Print Free Set up  asi/93131  - We Will Hit Your Price To Win View Special...
Free rush, set-up & shipping for Most popular USBs   asi/90154  - Popular USB's as low as 5.12net View Special...
USB Ideas for Corporate Parties From CorporateKey  asi/63053  - USB Ideas for Corporate Parties From CorporateKey. To view full selection, call CorporateKey at 1-866-438-5655 or visit www.CorporateKey.com. View Special...
ALL BAGS, $.97 OR LESS, totes, coolers, drawstrings  asi/37980  - Visit us online www.bagworldpromo.com View Special...
Give the gift of Total Choice Gift Cards this Holiday  asi/92429  - CUSTOM BRANDED TOTAL CHOICE GIFT CARD PROMOTIONS by USA CONNECT! Come Check Us Out!! Promote with custom branded Total Choice Gift Cards! This promotional campaign will get results! FREE custom card design with all orders. View Special...
Write your next order with Ad Master Line   asi/31485  - More pens on sale at www.admasterline.com! View Special...
Holiday Gift Ideas from Crown Products!  asi/47700  - Holiday gift ideas from Crown Products! Stylish and practical drinkware options like our 10oz. Double Wall Ceramic Cup for $6.99(c)/72+ and 16oz. Cornado Tumbler for $3.79(c)/72+ make perfect gifts! Visit us at www.crownprod.com today! View Special...
Debco Innovation - Hot NEW product solution under $10.00  asi/48885  - What is only 2" tall, goes with you anywhere, and will leave a long-term advertising impact on your on-the-move target audience? View Special...
Carhartt - Free Freight Offer Inside  asi/84143  - Carhartt Workwear - rock bottom prices View Special...
100% Cotton Tees from $1.19 net  asi/98732  - Many colors available. Check out our webiste for more apparel. View Special...
7 COLOR IMPRINT AS LOW AS .86 PER SIDE NO SET-UP FEES  asi/701952  - FULL COLOR PRINTED T-SHIRTS 6 PIECE MINIMUM ON DARK COLORED APPAREL! 12 PIECE LASER APPLIQUE MINIMUM. FULL SCREENPRINTING AND EMBROIDERY DEPARTMENT! FULL ART DEPARTMENT TO VECTOR AND/OR DIGITIZE YOUR LOGOS! http://www.impactd.com/ View Special...
2010's Best Incentive Gifts Revealed!  asi/90547  - Build the most effective incentive, recognition or service program possible using the world's most prestigious brands from Taraci Motivation. ASI 90547 Call today at 866.488.4322 or visit us at www.taraci.com. View Special...
Spectrum's New Decorating Services (Medical Apparel Manufacture)  asi/88680  - FREE EMBROIDERY–Personalize your Clearance Scrubs, Lab Coats, or Chef Wear Purchase w/Free Embroidery. *Only applies to our clearance items up to 5,000 stitches. DST file must be included with your PO. Call for details. Mention Promo Code: FreeEmbr View Special...
Perfectly Round Patented Candy Drive (TM) On Sale! As low as $4.49 net  asi/37218  - Free Shipping, Free Set Up, and Free 2 Color Imprint View Special...
HPC Candy Cane Pen  asi/58805  - Free personalized E-flyers available. View Special...

DEADLINE FOR FREE TICKET TO THE ULTIMATE TEXAS BASH ― OCTOBER 27
ASI distributor and decorator members who register by THIS Wednesday, October 27, for ASI Dallas (February 16-18) can order a free ticket to the ever-popular Ultimate Texas Bash at Eddie Deen's Ranch taking place February 17.
With an action-packed, three-day lineup of amazing events, including a dynamic free Keynote by former First Lady Laura Bush (sponsored by Pepco Poms, asi/77280), you won't want to miss the industry's largest show in the Southwest.
Plan to see hundreds of leading suppliers, participate in the industry's most-comprehensive education conference (featuring new speakers and new classes) and enjoy networking 24/7 when you attend ASI Dallas.
Register today at www.asishow.com and enjoy free admission, a free ticket to The Ultimate Texas Bash and a free hotel room!*
HAVE YOU HEARD ABOUT THE INDUSTRY'S BIGGEST SPEED-NETWORKING SESSION?
Meet 20 new business contacts in under an hour at the industry's "Biggest Speed-Networking Session" taking place at ASI New York (March 22-24). During this faced-paced, interactive workshop you'll get fresh ideas and discuss hot topics when you spend one-on-one time with other ad specialty professionals.
Register today for ASI New York. With new first-quarter dates and an action-packed schedule, ASI New York will connect you with top suppliers you won't see at other industry event, feature unique promotional products for the start of the year, offer free education that qualifies for the new Advertising Specialty Institute Certification Program and present non-stop networking opportunities – including the Gala Celebration at the exclusive 40/40 Club.
ASI distributor/decorator members can enjoy free admission, a free ticket to the Gala and a free hotel room!*
*ASI distributor/decorator member benefits only. Visit www.asishow.com for details. 
The following are the dates and locations for The ASI Show in 2011:
Orlando, January 23-25, 2011
Dallas, February 16-18, 2011
New York, March 22-24, 2011
San Diego, May 18-20, 2011
Chicago, July 19-21, 2011
Plus, don't miss the ASI Advantages Roadshow, the industry's #1 traveling show. Visit www.advantagesroadshow.com for the complete schedule and go to www.asishow.com for information on all ASI Shows.


| | |
| --- | --- |
| | |
SPONSORED BY


Counselor® PromoGram® is a trademark of the Advertising Specialty Institute. You were sent this newsletter as a benefit of your ASI membership. Copyright 2010, ASI. All Rights Reserved.
If you'd like us to send Counselor PromoGram FREE to anyone else at your company (or to your off-site sales reps), go to www.asicentral.com/newsletters and complete the online form.
Interested in advertising in Counselor PromoGram? Send an email to ekoehler@asicentral.com
Click here to subscribe to Counselor® magazine. You must be a member of ASI to subscribe to this publication. The publisher has a right to refuse subscriptions to non-members.
Advertising Specialty Institute®, 4800 Street Road, Trevose, PA 19053