PRODUCT SPOTLIGHT
 

ASI NEWS

Selecting Top-Rated Suppliers 
In the last year, distributors rated over 100,000 transactions in 25,000 supplier ratings reports and ones rated four-stars or above are now featured in the 2011 Select catalog.
Find out more. 

Industry Joins Fight Against Breast Cancer 
The promotional products industry is following the lead of the NFL, MLB and NHL to help raise money for cancer research – using unique, sports-themed items targeted at men.
Find out more.

LOGOMALL
ASI welcomes the following Suppliers to the LogoMall Network 
Find out more...
ASI STORE
Find, review, and purchase the latest exclusive ASI products... 
Find out more... 

 
 

 
 

ADVERTISEMENT

ADVERTISEMENT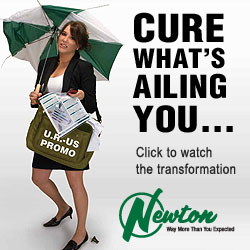 FTC Revises Eco Marketing Guidelines
Aiming to crack down on misleading environmental claims, the Federal Trade Commission (FTC) has released changes to long-standing marketing guidelines, cautioning companies against exaggerated and generalized advertising. Within the body of the updated rules, called Green Guides, the FTC has tried to clarify the appropriate use of product certifications, terms such as "renewable energy" and "carbon offset," and certain seals of approval. "In recent years, businesses have increasingly used 'green' marketing to capture consumers' attention and move Americans toward a more environmentally friendly future," said FTC Chairman Jon Leibowitz. "But what companies think green claims mean and what consumers really understand are sometimes two different things."
The new guidelines, which are the first FTC-issued changes on the topic since 1998, strongly urge companies to show "competent and reliable scientific evidence" if they make claims of environmental benefits tied to their products. In a specific change, the FTC warns companies not to make claims that products are made with "renewable materials" or "renewable energy" when any oil, coal or other fossil fuel was used in the manufacturing process. The FTC's new guidelines also steer marketers away from using terms such as "eco-friendly" and "environmentally-friendly" in their promotional efforts because they are too broad and vague in scope.
The updated guidelines are just the latest action by the FTC to more tightly scrutinize greenwashing, a term used to describe unsubstantiated environmental claims about products. Since last year in fact, the FTC has filed a series of complaints regarding the validity of supposed biodegradable products and the environmental benefits of bamboo-based clothing. For example, last August, four non-industry apparel manufacturers were highlighted by the FTC for deceptive marketing practices related to the Textile Fiber Products Identification Act.
While enforcement by the FTC is becoming more stringent, companies still aren't required by law to follow the Green Guides. If a company uses a pattern of marketing deception, however, the FTC is pledging to take action. "We're going to go after them, and we'll put them under order," said Leibowitz.
The new Green Guides, which the public can comment on until December 10, can be found at www.ftc.gov.

ADVERTISEMENT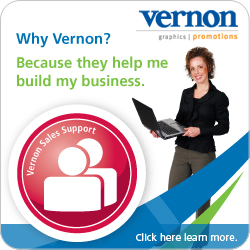 Image Source Acquires Sister Company 
Kirkland, WA-based distributor Image Source (asi/230121) has acquired Branded Solutions by Edgar Martinez (asi/145076), merging two companies that have closely partnered for several years. Martinez, the former Major League Baseball all-star, will continue with the combined company, serving on its board of directors. "This was always in the back of our minds and we think it just makes sense to bring the two companies together," says Jeff Holt, vice president of marketing for Image Source. "This integration positions us to take advantage of the economic recovery."

Even prior to the acquisition, according to Holt, Image Source and Branded Solutions shared operational space and management teams. Now, per the deal, Image Source's sales staff will be expanded by several people, with still more hiring expected. "We're up to 11 sales teams and two dozen employees," Holt says. "We have room to grow and we're aiming for 100% retention of our clients." Adds Martinez: "The integration of our two companies is great. I'm excited at the prospect of the next phase of growth for Image Source."

With clients that include Microsoft, Nintendo, the Seattle Mariners and Starbucks, Image Source expects to generate more than $10 million in revenues in 2010. "Things have really rebounded from 2009," Holt says. "It was a rough road for about 18-24 months. But for the companies that have weathered the storm, good things are ahead. We're up well over 20% this year, with our core business coming back."

ADVERTISEMENT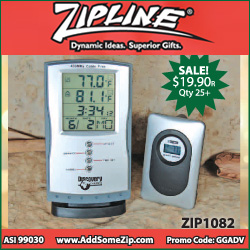 Michael J. Fox Visits ASI Radio


Today's Tuesday Morning Show on ASI Radio included a special guest star: actor and activist Michael J. Fox. He shared his inspiring story of dealing with Parkinson's disease, and discussed motivational strategies for how people in business can overcome their own everyday challenges.  

If you missed the show, a recording is now available at www.asicentral.com/radio. And, don't forget to join us for our next broadcast on Tuesday, October 19. Log on to www.asicentral.com/radio at 10:30 a.m. ET to listen to the show – and give us a call at (215) 953-4979 to hear your voice on the air.

ADVERTISEMENT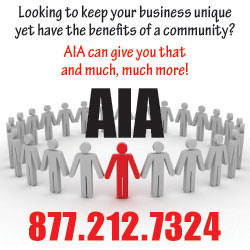 CPSC Provides Final Definition Of "Children's Product"
After months of debate, the U.S. Consumer Product Safety Commission (CPSC) has provided its final ruling of the definition for the term "children's product" within the Consumer Product Safety Improvement Act of 2008. In amending the law, the CPSC determined that a children's product will be defined as "a consumer product designed or intended primarily for children 12 years of age or younger."

In addition to that definition, the CPSC also announced several factors it will consider when determining if an item falls under the children's product provisions stipulated in the product safety law. From the report released by the CPSC yesterday, these factors are:
• A statement by a manufacturer about the intended use of such product, including a label on such product if such statement is reasonable.
• Whether the product is represented in its packaging, display, promotion, or advertising as appropriate for use by children 12 years of age or younger.
• Whether the product is commonly recognized by consumers as being intended for use by a child 12 years of age or younger.
• The Age Determination Guidelines issued by the Commission staff in September 2002 and any successor to such guidelines.

The law, which mandates what ingredients children's products can contain and the testing and labeling standards that children's products must adhere to, was first passed in 2008 and is currently being phased into effect. Click here for more information on the final ruling on the definition of the term "children's product."

ADVERTISEMENT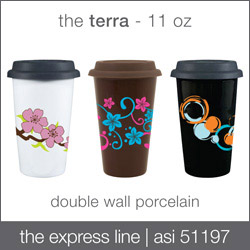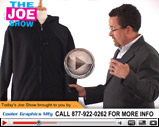 The Joe Show: New Products
In this episode of The Joe Show, Counselor Managing Editor Joe Haley shows off some cool items that suppliers have sent in recently. Looking for some unique products to target youth or holiday campaigns? Check out this episode of The Joe Show.  

Click here to see this new-products edition of The Joe Show.

Want more videos? Subscribe now to our YouTube videos.

Broder To Supply Ashworth Line
Counselor Top 40 supplier Broder Bros. Co. (asi/42090) announced that it will be offering the Ashworth line of products within the ad specialty market. The Ashworth line of knit and woven shirts, windshirts and jackets will be available through Broder's three divisions – Alpha Shirt, Broder and NES Clothing – and will be included in the supplier's 2011 catalogs. Ashworth, which was acquired in 2008 by TaylorMade-adidas Golf Company, has now decided to operate in the ad specialty market through Broder as the dedicated supplier.

"Our team is thrilled about Ashworth's relaunch into the promotional products industry," said Nick Mirizzi, director of sales and marketing for adidas Golf and Ashworth. "We couldn't ask for a stronger partner than Broder Bros. Whether it's their customer commitment or their operational strength, we like the way they do business."

And, for its part, Broder will add another brand to its expanding array of offerings, now including Hanes, Champion, adidas Golf and Ashworth. "Broder Bros. has distributed adidas Golf through its three divisions for several years, and the partnership has been extremely successful," said Hank Harrell, Broder's executive vice president of sales and marketing. "The addition of Ashworth is great for our customers. Offering Ashworth and adidas Golf makes Broder Bros. the destination for corporate golf apparel."

Broder plans to send product preview guides, including its Ashworth line, to distributors in the fourth quarter of 2010.

Take The Third-Quarter Sales Survey
ASI is currently surveying distributors in the market to find out how they did in the third quarter of 2010. This important data helps give industry practitioners a read on how the market overall did in the most recent quarter, so please take a few minutes to take the survey.
Click here to take the survey now.
Results from ASI's Third-Quarter Sales Survey will be published in Counselor PromoGram later this month.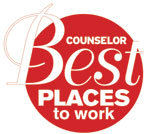 Honoring The Industry's Best Workplaces
One of the most anticipated lists in the industry is now live. Counselor's Best Places to Work, the ranking of industry companies that were judged by their own employees as the best companies to work for, can now be found on our website and a special new Facebook page at www.facebook.com/BestPlacestoWork.
Click here now to view the full list of 75 companies, and to read a profile of the number-one Best Place to Work: Dacasso (asi/48125), the Gainesville, FL-based supplier.
And, make sure to join the Counselor Best Places to Work community by going to www.facebook.com/BestPlacestoWork. Add your own thoughts to the conversation about what makes a great workplace. Right now, we've asked people for their stories and pictures from their favorite corporate summer outing this year. Join us now to show the industry why your company had the coolest outdoor event this summer.

In the News
JournalBooks/Timeplanner Calendars Inc. (asi/91340) has celebrated its 40th anniversary with a company-wide barbeque.
Promotional Professionals Pay It Forward Day has named its logo contest winner:  Max Quattromani, electronic media specialist at Leashables by Oralabs (asi/66715).
Specialty Advertising Counselors of Delaware Valley (SACDV) reported that its client/distributor Fall Expo had 293 distributors and 435 clients in attendance. In September 2011, SACDV, SAAGNY and CPPA are partnering to provide one consolidated week of Fall expositions.
Vantage Apparel (asi/93390) has launched a corporate fan page on Facebook at: www.facebook.com/vantageapparel.

People On The Move
American Solutions For Business (asi/120075) has named Greg Jensen as the company's vice president of finance.
Arch Promotion (asi/123152) has added Cate Lindberg as its outside sales representative for Florida.
Commotion Promotions Ltd. (asi/166010) has announced the opening of another Southern California office that will be run by April Bonfanti, its new brand development director. 

PRODUCT SPOTLIGHT
NEW! USB Sticks from AZX Sport ASI/30250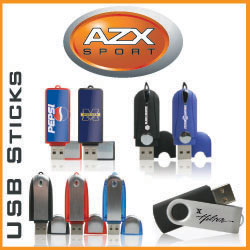 Features: 512MB - 16GB memory size available. Large variety of
colors and shapes. Ability to pre-load files onto USB.

Construction: Full color domed, Laser engraved
and pad printing available.

Lead Time: 1-3 business days on stock USB. 10 business days on
non stock USB. Minimum order 25pcs.

Orders and Art: Info.Promogram@aztex.com

Quote Requests: Info.Promogram@aztex.com

Visit www.azxpromotions.com to see our full line of products.

Or call 1-800-558-4836
CALL FOR QUOTE!
For other new and creative products,
visit the Product Central section on ASICentral.com.

EmailExpress SUPPLIER SPECIALS
Reduce, Reuse, Refill...Special pricing on stainless steel drinkware!  asi/37930  - We offer a full range of high quality stainless steel drinkware at prices unmatched! Call today for more information 877-761-8998 or visit us on-line at www.bagdesigns.com & www.justincase.ca. ASI 5 - Star Supplier 37930 & 63698. View Special...
Carhartt - Rock bottom prices, free freight offer  asi/84143  - Carhartt Workwear - rock bottom prices View Special...
Check out Lea's Retail Corner at Statononline.com  asi/89380  - Still family owned and operated... since 1981 View Special...
Web Keys 20 Styles only 2.00 net Free Print Free Set Up  asi/93131  - We have the perfect theme drive for your next promotion. View Special...
limited time eqp promo and free gift  asi/74754  - Great special for meetings in sunny venues. Perfect sport event and golf tournament gift. Full color custom embroidery and gift box included in pricing. Free set up. View Special...
Custom USB Drives in 24 hrs.  asi/93134  - Thousands of drives in stock View Special...
Our Standard Drive Prices Keep Dropping! Now as low as $3.78 net.   asi/37218  - Free Shipping, Free Set Up, and Free 2 Color Imprint View Special...
AFFORDABLE MESSENGER BAGS  asi/37980  - AFFORDABLE MESSENGER BAGS View Special...
USA Made Aluminum Bottles  asi/62017  - Your Leader in USA Made Drinkware. View Special...
Simply the Lowest Everyday Price on Hand Sanitizer...Period.  asi/67636  - Direct from the manufacturer to you. Simply the highest quality lip balm, sanitizer and sunscreen at the lowest price...period. Check for yourself! American made in an FDA audited and registered facility. Compare for yourself! View Special...
Custom USB drives, 2GB $6.49, Fall Savings  asi/73571  - USB Flash Drives 2GB $6.49 View Special...
Wow your customers with Personalized Containers !  asi/91085  - GREAT FOR:CORPORATE GIFTS, GOURMET FOOD, EVENT PLANNING, CANDLES, CONFECTIONS, HERBS, SPICES, TEA, CANDY, & COFFEE View Special...
Truly Unique Product Offers HUGE Profits  asi/55571  - Event-Trac HD concrete decals offer HUGE profit potential asi/55571 - Visit us at www.event-trac.com to see how. View Special...
Beep, Beep Ad Master has Automotive Accessories   asi/31485  - Check out our website for even more great deals. www.admasterline.com View Special...
Colorful and Affordable Pens - Fast!   asi/47700  - Need colorful and affordable pens FAST? Crown Products has the pens you need in a variety of colors and a range of prices. Plus we offer FREE Rush Service! Check out all of our writing instruments at www.crownprod.com today! View Special...
The perfect Halloween promotion  asi/38980  - Put your name in lights View Special...
Plastic Card Pre-Holiday Sale! Free Sample Kit Available  asi/53511  - Plastic Card Depot prints and designs all types of plastic cards and can fulfill all of your business needs. We offer affordable plastic business cards, gift cards, loyalty cards, fundraising cards, key access cards, ID badges and more. Call Today View Special...
2011 Wall Calendars   asi/68529  - Unbelievable Calendar Pricing, Low Minimum View Special...
MP3 Players Priced at an All-Time Low!  asi/79939  - Free 2GB MP4 Player with every order! View Special...
Specialty Schwag Made in VT...Sustainable and Eye-catching  asi/54584  - Flashschwag...Leave a Mark. Corporate schwag and specialty gifts made in VT. Sustainable, image-based, eye catching totes, folders, wallets and more. Leave a mark with clients, hires, students, employees and at tradeshows. These are not throw aways! View Special...
USB voyage to America - Columbus would be proud!  asi/63053  - Columbus Day USB Drives From CorporateKey. To view full selection, call CorporateKey at 1-866-438-5655 or visit www.CorporateKey.com. View Special...
So Much More Than Temporary Tattoos - Save 15% Now!   asi/43530  - California Tattoos: So Much More Than Temporary Tattoos! Save 15% Now! View Special...
New Idea!! FMMI Has Magic Milk Straws!  asi/54909  - Trying to find that new product for a special client? View Special...

WHICH ASI SHOW ARE YOU ATTENDING?
With events from coast to coast, there is an ASI Show for everyone. Delivering an unprecedented three-day schedule, you'll leave with the tools and inspiration you need for your best sales year ever.
ASI distributor and decorator members can enjoy free admission and even a free hotel room. Visit www.asishow.com for details.
What's Hot At ASI Education
Obtain the knowledge and the public recognition you need to set you apart from the competition by taking part in the free Advertising Specialty Institute Certification Program. We offer a Bachelor of Advertising Specialty Information (BASI), which provides you with a detailed understanding of the inner workings of the promotional products industry, and a Master of Advertising Specialty Information (MASI), which will further that understanding and recognize you as an industry expert.
ASI offers hundreds of live and online course options on our digital campus. Plus, you can transfer credits for completed classes at past ASI Shows or other major industry events. It's easy, user-friendly and FREE. Visit www.asicentral.com/education today for more information and to register.
Follow The ASI Show on Twitter and become a fan on Facebook today!
The following are the dates and locations for The ASI Show in 2011:
Orlando, January 23-25, 2011
Dallas, February 16-18, 2011
New York, March 22-24, 2011
San Diego, May 18-20, 2011
Chicago, July 19-21, 2011
Plus, don't miss the ASI Advantages Roadshow, the industry's #1 traveling show. Visit www.advantagesroadshow.com for the complete schedule and go to www.asishow.com for information on all ASI Shows.
| | |
| --- | --- |
| | |
SPONSORED BY


Counselor® PromoGram® is a trademark of the Advertising Specialty Institute. You were sent this newsletter as a benefit of your ASI membership. Copyright 2010, ASI. All Rights Reserved.
If you'd like us to send Counselor PromoGram FREE to anyone else at your company (or to your off-site sales reps), go to www.asicentral.com/newsletters and complete the online form.
Interested in advertising in Counselor PromoGram? Send an email to ddienna@asicentral.com
Click here to subscribe to Counselor® magazine. You must be a member of ASI to subscribe to this publication. The publisher has a right to refuse subscriptions to non-members.
Advertising Specialty Institute®, 4800 Street Road, Trevose, PA 19053