PRODUCT SPOTLIGHT
 

ASI NEWS

Selecting Top-Rated Suppliers 
In the last year, distributors rated over 100,000 transactions in 25,000 supplier ratings reports to help determine the industry's top-rated suppliers. The ones rated four-stars or above are now featured in the 2011 Select catalog. 
Find out more. 

Industry Joins Fight Against Breast Cancer 
The promotional products industry is following the lead of the NFL, MLB and NHL to help raise money for cancer research – using unique, sports-themed items targeted at men. 
Find out more.

LOGOMALL
ASI welcomes the following Suppliers to the LogoMall Network 
Find out more...
ASI STORE
Find, review, and purchase the latest exclusive ASI products... 
Find out more... 

 
 





American Apparel Avoids Bankruptcy
Counselor Top 40 supplier American Apparel (asi/35297) has reached new credit terms with its primary lender, British firm Lion Capital, staving off potential bankruptcy despite significant debt. Under the terms, American Apparel will now be required to meet additional earnings obligations beginning next year and will likely undergo management changes, although CEO Dov Charney will maintain his leadership role. "We are grateful for this expression of continued support for American Apparel's mission by Lion Capital," said Charney. "I am touched that Lion Capital is sensitive to the unique challenges that the company has faced in the past year."

ADVERTISEMENT

ADVERTISEMENT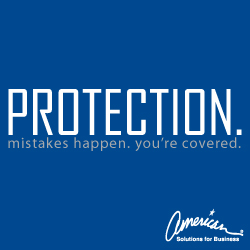 While the new lending deal exempts American Apparel from meeting short-term payments, the California-based supplier has agreed to allow its operating income to be tested monthly starting next year. Further, to keep its present terms, American Apparel must earn a pre-tax profit of $20 million over the 12 months ending January 31, and by September of 2013 must earn $80 million. To help boost productivity and efficiency, American Apparel has hired FTI Consulting, which has worked with other large companies including Circuit City and Ritz Camera Centers Inc. "We are working together with Dov to realign the capital structure of American Apparel to support a number of key initiatives within the business, including the hiring of several new senior executives," said Lyndon Lea, founder of Lion Capital.
After a period of rising sales and retail store expansion through 2008, American Apparel has since reported debt of nearly $90 million, coupled with operating losses that have quadrupled from a year ago. The supplier has also struggled with production problems, after cutting 1,500 factory workers amid allegations they were illegal immigrants. Then, last month, American Apparel warned that it might not be able to satisfy its debt covenants and additionally said it might not have enough liquidity to sustain itself, prompting fears of impending bankruptcy.
American Apparel, ranked by Counselor as the 13th largest supplier in the industry, reported 2009 North American ad specialty sales of $90 million. The company also has 280 retail stores in 80 countries.

ADVERTISEMENT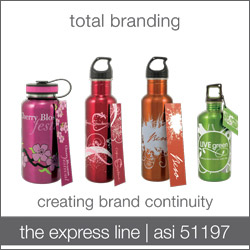 CPSC Provides Final Definition Of "Children's Product"
After months of debate, the U.S. Consumer Product Safety Commission (CPSC) has provided its final ruling of the definition for the term "children's product" within the Consumer Product Safety Improvement Act of 2008. In amending the law, the CPSC determined that a children's product will be defined as "a consumer product designed or intended primarily for children 12 years of age or younger."
In addition to that definition, the CPSC also announced several factors it will consider when determining if an item falls under the children's product provisions stipulated in the product safety law. From the report released by the CPSC yesterday, these factors are:
• A statement by a manufacturer about the intended use of such product, including a label on such product if such statement is reasonable.
• Whether the product is represented in its packaging, display, promotion, or advertising as appropriate for use by children 12 years of age or younger.
• Whether the product is commonly recognized by consumers as being intended for use by a child 12 years of age or younger.
• The Age Determination Guidelines issued by the Commission staff in September 2002 and any successor to such guidelines.
The law, which mandates what ingredients children's products can contain and the testing and labeling standards that children's products must adhere to, was first passed in 2008 and is currently being phased into effect. Click here for more information on the final ruling on the definition of the term "children's product."

ADVERTISEMENT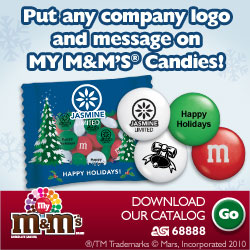 Video Report: News Of The Week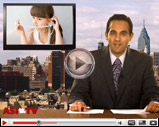 In this episode of Counselor's Industry Update video, we look at how one Top 40 supplier saved itself from financial disaster and we reveal the details of another supplier acquisition. Plus, which product ingredient is now in the cross-hairs of legislators in California? Watch the video to find out.
Click here to see the trends and to watch Counselor PromoGram's Industry Update.
If you have any news you'd like to see covered on Industry Update or in Counselor PromoGram, please send it to newsdesk@asicentral.com.

ADVERTISEMENT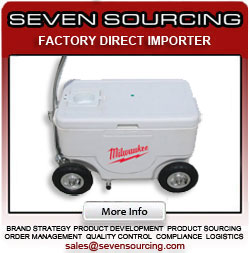 Broder To Open Denver Distribution Center 
Counselor Top 40 supplier Broder Bros. (asi/42090) announced that it is opening a new distribution center in Denver, CO. The opening of the new 63,500-square-foot facility is scheduled for October 25, with a grand opening event being held for customers on October 28.
The Denver distribution center, which will be Broder's 18th across the nation, will offer distributors in Colorado, Nebraska, South Dakota and Wyoming new levels of service from the supplier. They will now have the ability to place orders as late as 6:00 PM for next-day delivery and 5:00 PM for same-day pick up two hours later.
"The increasing demand for a much higher level of service in the Greater Rocky Mountain Region was the major catalyst for our decision to expand to Denver," said Hank Harrell, Broder's executive vice president of sales and marketing. "We're excited to be a new addition to the area and be able to better satisfy our customers' requests for a wider range of in-stock, high-quality, blank apparel."
To learn more about the new distribution center, visit www.broderbros.com/denver.

ADVERTISEMENT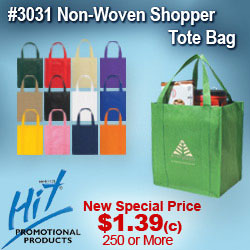 Supplier Provides MLB Playoff Gear
With the start of the 2010 Major League Baseball playoffs yesterday, supplier Bandanna Promotions (asi/44020) is again manufacturing signature items for several clubs. The company's largest order has come from the Minnesota Twins, which asked for 200,000 promotional pieces, all with holograms. "We've been supplying their Homer Hanky since 1987," says Pam Scott, sales director for Bandanna Promotions. "We've done over a million of them over the years."
Besides its work for the Twins, set up through distributor BDA (asi/137616), the South Carolina-based supplier has also just printed 40,000 rally towels for the San Francisco Giants and 5,000 plaid bandannas for the Tampa Bay Rays. "That's a real fashionable piece and the owner there in Tampa is into plaid," says Scott. "They're selling the bandannas in concessions around the stadium."
Bandanna Promotions has a history of producing items for professional and collegiate sports teams and sporting events, including the Super Bowl. The supplier has also printed bandannas promoting the CBS reality show Survivor.

Podcast: Overcoming Inventory Issues


On Tuesday's ASI Internet Radio Show, the hosts took questions from callers who were looking for advice on how they could deal with supplier inventory issues. Wondering how to ensure you get orders fulfilled accurately and on-time? Looking for questions to ask suppliers about their current inventory? Check out this podcast. 
Click here to listen to the inventory-challenges segment from Tuesday's show.
If you'd like to check out a recording of the whole online radio show, go to www.asicentral.com/radio. And, don't forget to join us next Tuesday, October 12, for our next broadcast, when actor and activist Michael J. Fox will be a special guest. Log on to www.asicentral.com/radio at 10:30 am ET and give us a call at 215-953-4979 or e-mail us at radio@asicentral.com to participate on the show. We want to hear from you.

Take The Third-Quarter Sales Survey
ASI is currently surveying distributors in the market to find out how they did in the third quarter of 2010. This important data helps give industry practitioners a read on how the market overall did in the most recent quarter, so please take a few minutes to take the survey.
Click here to take the survey now.
Results from ASI's Third-Quarter Sales Survey will be published in Counselor PromoGram later this month.

Michael J. Fox To Visit ASI Radio
On Tuesday, October 12, actor and activist Michael J. Fox will be a guest star on ASI Radio's Tuesday Morning Show. Fox, who will be sharing his story of overcoming obstacles and staying motivated, will call into the show and join the hosts for what is sure to be an inspiring show.
Want to ask Fox something of your own? Send an e-mail now to radio@asicentral.com with your question. Or, call our new Holla Back Line at (215) 953-4977 and leave a message with a question for Fox. We'll get to as many as we can on the air.
To check out the Michael J. Fox segment on ASI Radio, log on to www.asicentral.com/radio at 10:30 a.m. ET on Tuesday. See you there!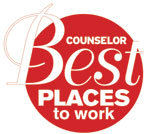 Honoring The Industry's Best Places To Work
One of the most anticipated lists in the industry is now live. Counselor's Best Places to Work, the ranking of industry companies that were judged by their own employees as the best companies to work for, can now be found on our website and a special new Facebook page at www.facebook.com/BestPlacestoWork.
Click here now to view the full list of 75 companies, and to read a profile of the number-one Best Place to Work: Dacasso (asi/48125), the Gainesville, FL-based supplier.
And, make sure to join the Counselor Best Places to Work community by going to www.facebook.com/BestPlacestoWork. Add your own thoughts to the conversation about what makes a great workplace. Right now, we've asked people for their stories and pictures from their favorite corporate summer outing this year. Join us now to show the industry why your company had the coolest outdoor event this summer.  

In The News
Crystal D (asi/47759) has packed 22,460 meals designed by Minnesota food scientists to be donated to Feed My Starving Children, an organization committed to reducing the number of malnourished children around the world. Some employees also voluntarily donated financially to the organization.
CSE (asi/155807) has announced a fundraising effort to support Merchandising Manager Rose Anderson and Artist Missy Isely-Poltrock in the 2011 Susan G. Komen 3-Day for the Cure, a three-day, 60-mile walk to support breast cancer awareness. This will be the sixth time each woman has participated in the walk since 2002. Other events throughout the month include a weekly Packer pool, a caramel apple bar, a chili cook-off, an artist trading card class, a wine tasting event and a raffle for prizes donated by CSE's employees.
Leed's (asi/66887) has launched a line of decorated blankets that are offered in two to five colors and multiple textures and weights.

People On The Move
American Solutions For Business (asi/120075) has named Greg Jensen as the company vice president of finance.
PRODUCT SPOTLIGHT
NEW! USB Sticks from AZX Sport ASI/30250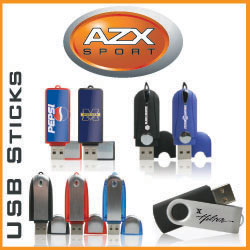 Features: 512MB - 16GB memory size available. Large variety of
colors and shapes. Ability to pre-load files onto USB.

Construction: Full color domed, Laser engraved
and pad printing available.

Lead Time: 1-3 business days on stock USB. 10 business days on
non stock USB. Minimum order 25pcs.

Orders and Art: Info.Promogram@aztex.com

Quote Requests: Info.Promogram@aztex.com

Visit www.azxpromotions.com to see our full line of products.

Or call 1-800-558-4836
CALL FOR QUOTE!
For other new and creative products,
visit the Product Central section on ASICentral.com.

EmailExpress SUPPLIER SPECIALS
Ice Scrapers - Special Pricing !  asi/38980  - Be Prepared This Winter! View Special...
Are You Xtreme Water Proof Shock Proof Free Print  asi/93131  - Free Print Free Upload Free Set Up 5 Star ASI View Special...
USA made Aluminum bottles  asi/62017  - Your Leader in USA Made Drinkware. View Special...
10% OFF Fishing Theme Caps  asi/68463  - 10% OFF Stylish Fishing Theme Caps, including Bass, Mahi, Trout, Tuna, and Walleye Designs View Special...
Holiday Visa Redemption Cards  asi/92429  - CUSTOM BRANDED VISA REDEMPTIONS CARD PROMOTIONS by USA CONNECT! Come Check Us Out! Promote with custom branded Visa Redemption Cards! This promotional campaign will get results! FREE custom card design with all orders. Low minimums, unbeatable prices View Special...
JUMBO TOTEBAG SALE   asi/37980  - Visit us online www.bagworldpromo.com View Special...
Our Standard Drive Prices Keep Dropping! Now as low as $3.78 net  asi/37218  - Free Shipping, Free Set Up, and Free 2 Color Imprint View Special...
New! Personalized mats for scholastic and youth sports  asi/47979  - Avoid athletes foot! View Special...
Debco - Corporate Gift Giving Solutions - Hot off the press!  asi/48885  - DEBCO - You have a project; You have the budget; We have the Solutions View Special...
100% Cotton Tees from $1.19 net  asi/98732  - Many colors available. Check out our webiste for more apparel. View Special...
Mrs. Fields Holiday Tin, free artwork set-up  asi/71750  - From fresh baked products, to in-house order fulfillment and complete drop-ship capabilities, Mrs. Fields is sure to please both you and your client. Not to mention the end recipient! View Special...
Using Rubber Stamps as a Promo Idea - No Minimums - Fast Ship  asi/34058  - Since the 1920's rubber stamps have been essential to businesses and individuals that have repetitive tasks to do. Rubber stamps perfect for promotional purposes! Everyone needs and uses stamps. View Special...
Bold New Eco-friendly Advertising Platform  asi/44586  - Unlike plastic or metal hangers, SmartHanger is THE ONLY paper based clothes hanger made from 100% recycled material, (FSC approved paper), 90% post-consumer waste, 100% recyclable, and with no harmful inks or glues used in the production process View Special...
Temporary Tattoos: Effective & Affordable - Save 10% Through 10/11/10 Only!  asi/43530  - Temporary Tattoos: Effective, Affordable & Fun. Save 10% Through 10/11/10 Only! View Special...
Bulldog Packaging Halloween Bags  asi/42426  - Special pricing on our Halloween bags! View Special...
Beemak Plastics - View our 2010 catalog online now with DigitalExpress!  asi/39425  - Our DigitalExpress Online Catalog is now available for you to use. View Special...
Make a statement with Camouflage Leather  asi/73777  - Make a statement with premium camo leather products from Weber's Camo Leather Goods View Special...
$0.70 October Special - NO MINIMUM Quantity! - asi/75350  asi/75350  - Otto Cap: October Special as low as 70¢ - NO MINIMUM Quantity! - asi/75350 View Special...
2GB USB Sale $4.91  asi/90154  - Free Shipping View Special...

REGISTER TODAY FOR THE 2nd ANNUAL ASI WOMEN'S SUMMIT
Register today for the 2nd annual ASI Women's Summit taking place on February 18, 2011, during ASI Dallas, at the Adolphus Hotel's French Room and enjoy an event like no other! (Co-sponsored by Fields Mfg., asi/54100, J. Charles Crystalworks, asi/62985, Logo Mats, asi/67849) 
You'll have the exclusive opportunity to network with other women professionals in the ad specialty industry, as well as hear a motivational Keynote by former First Lady Laura Bush.
The afternoon schedule will feature registration and networking from noon until 1:30 p.m., where you'll be able to share stories with colleagues while mingling with Mrs. Bush; a sit-down lunch with Keynote from 1:30 p.m. to 2:30 p.m.; an interactive hot topics discussion from 2:30 p.m. to 3:15 p.m. and an awards presentation highlighting the "Top 10 Women to Watch" from 3:15 p.m. to 3:30 p.m.

Register today at www.asishow.com. All attendees will receive a free autographed copy of Mrs. Bush's new book, "Spoken from the Heart," a New York Times #1 best seller.
Follow The ASI Show on Twitter and become a fan on Facebook today!
The following are the dates and locations for The ASI Show in 2011:
Orlando, January 23-25, 2011
Dallas, February 16-18, 2011
New York, March 22-24, 2011
San Diego, May 18-20, 2011
Chicago, July 19-21, 2011
Plus, don't miss the ASI Advantages Roadshow, the industry's #1 traveling show. Visit www.advantagesroadshow.com for the complete schedule and go to www.asishow.com for information on all ASI Shows.
| | |
| --- | --- |
| | |
SPONSORED BY


Counselor® PromoGram® is a trademark of the Advertising Specialty Institute. You were sent this newsletter as a benefit of your ASI membership. Copyright 2010, ASI. All Rights Reserved.
If you'd like us to send Counselor PromoGram FREE to anyone else at your company (or to your off-site sales reps), go to www.asicentral.com/newsletters and complete the online form.
Interested in advertising in Counselor PromoGram? Send an email to ddienna@asicentral.com
Click here to subscribe to Counselor® magazine. You must be a member of ASI to subscribe to this publication. The publisher has a right to refuse subscriptions to non-members.
Advertising Specialty Institute®, 4800 Street Road, Trevose, PA 19053