PRODUCT SPOTLIGHT
 

ASI NEWS

Industry Joins Fight Against Breast Cancer 
The promotional products industry is following the lead of the NFL, MLB and NHL to help raise money for cancer research – using unique, sports-themed items targeted at men.
Find out more. 

Networking Rules at VTS 
Each booth at ASI's latest virtual trade show averaged 722 visitors and each distributor spent about 80 minutes enjoying the show. Plus, 5,000 one-to-one chats took place.
Find out more. 

LOGOMALL
ASI welcomes the following Suppliers to the LogoMall Network 
Find out more...
ASI STORE
Find, review, and purchase the latest exclusive ASI products... 
Find out more... 

 
 

 
 

ADVERTISEMENT

ADVERTISEMENT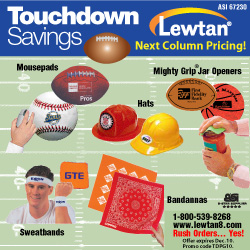 Ennis Acquires Atlas Tag & Label
Counselor Top 40 supplier Ennis Inc. (asi/52493) has acquired selected assets of Wisconsin-based Atlas Tag & Label Inc., the companies have announced. Financial terms of the deal, which closed on September 30, were not released, although Ennis has said it did not assume significant liabilities in the transaction. "This acquisition expands our tag and label capabilities and capacity while adding new customers," said Keith Walters, president and CEO of Ennis. "Like Ennis, Atlas has been serving the distributor market for more than 80 years, and we feel this addition will positively impact customers of both companies."
Per the deal, the majority of employees at Atlas Tag & Label have been offered positions with the new operation. Company contact information will stay the same and Atlas will continue operating in its current facility with no major changes to day-to-day service or scheduling. The company was founded in 1930 and has been in Neenah, WI, since 1987.
Ennis, which sells both print materials and apparel products, recently reported a revenue increase of 5.7% for the six months that ended August 31. Apparel sales were especially strong, rising by 19.4% to reach $146.8 million in the first half of 2010. Ennis ranks as the third-largest supplier in the industry with 2009 North American ad specialty sales of $309 million.

ADVERTISEMENT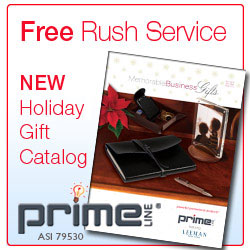 With New Strategy, Supplier De-Lists From ASI 
Citing a desire to protect its brand and product concepts, Minnesota-based Aloe Up (asi/34362) has announced it will de-list from ASI, but will remain a supplier in the ad specialty industry. Rather than continuing to use a traditional distribution plan, Aloe Up is expected to choose 500-600 select industry dealers to sell its skin care products, which include lip balms, sunscreens and body lotions. "We are not leaving the promotional products industry by any means," said Tom Whaley, CEO of Aloe Up. "We are just changing the way we approach this market in focusing on select distributors that really understand Aloe Up's brand and quality message."  
The decision to de-list, according to Whaley, comes as the supplier has enjoyed excellent recent growth of up to 80% annually in the retail market, but has seen flat sales within the ad specialty industry. By limiting distribution, beginning in 2011, Aloe Up believes it can increase industry revenues and better control its brand integrity by preventing other manufactures from copying its product ideas. "We need to make sure that our brand message is not compromised by this industry as the market gets more and more commoditized," said Whaley. "We have spent 26 years building the Aloe Up brand in over 60 countries at retail and we need to preserve that image."
According to Whaley, any distributor may apply to sell the Aloe Up line. The supplier hasn't specified, though, what criteria will be used to determine the dealers it works with. Once chosen, Aloe Up will provide distributors with detailed product training in hopes of improving the information passed to consumers about the benefits of the supplier's skin care products. "We have high-quality products and that's why they're a bit more expensive," Whaley said. "We want end-users to know that."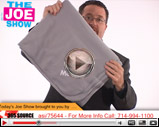 ADVERTISEMENT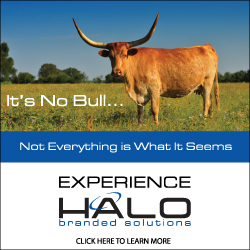 The Joe Show: Safety Products
In this episode of The Joe Show, Counselor Managing Editor Joe Haley shows off unique safety products. Have clients looking to implement a safety incentive program or motivate employees in dangerous jobs? Check out these products.  

Click here to see this safety-products edition of The Joe Show.

Want more videos? Subscribe now to our YouTube videos

ADVERTISEMENT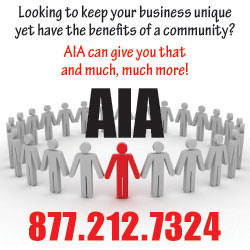 Logomark Launches Mobile Apps
Supplier Logomark (asi/67866) announced that it has launched new mobile tools designed to allow distributors access to the supplier's website anytime and from anywhere. Distributors can now get onto www.logomark.com by using any of the three mobile operating systems: Android, BlackBerry or iPhone. Just approved this week by Apple, iPhone users can go to the Apple App Store and download Logomark's app to begin accessing the website wherever they are.
"We've invested about a million dollars over the last 12 months to try to make Logomark an industry leader in technology," said Trevor Gnesin, CEO of Logomark, in an interview with Counselor. "We've relaunched all platforms of our web-based business so distributors can do business with us whenever they want. These new apps give distributors the ability to operate from anywhere in the world and at any time of day."
The various functions of the apps will be phased in over the next few months. Distributors can use the apps now to check Logomark inventory and pricing on their mobile devices and to reach customer service; by January, Gnesin says the apps will equip distributors with the ability to also get pricing, place orders, and track deliveries.
"No matter what phone system you use, you'll be able to do business on the go, all through your mobile device," Gnesin says. "This isn't just a regular app. We're completely recreating the capabilities of our website on mobile phones. We've taken several months to develop this, and we believe it is now going to make business in the industry instantaneous."

ADVERTISEMENT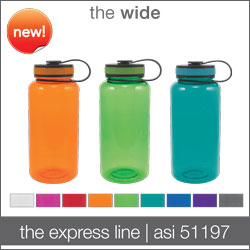 Radio Show: Dealing With Inventory Issues
Every Tuesday morning from 10:30 a.m. to 11:00 a.m. ET, a team of ASI editors debate the most important topics facing the industry. We also, of course, offer our own off-beat look at the market. This morning, we shared our favorite products and discussed tips for cold-calling success. Plus, the audience called into the show with questions on how they can navigate supplier inventory problems and ensure their clients' orders arrive on time.
If you missed the show, a recording is now available at www.asicentral.com/radio. And, don't forget to join us for our next broadcast on Tuesday, October 12. Log on to www.asicentral.com/radio at 10:30 a.m. ET to listen to the show – and give us a call at (215) 953-4979 to hear your voice on the air.

ADVERTISEMENT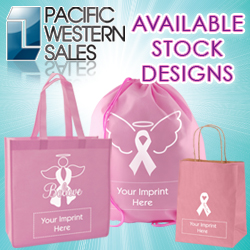 California Law Limits Cadmium
Following a national trend, a new California law greatly restricts the amount of cadmium allowable in children's jewelry, creating what amounts to a limited ban of the controversial metal in two of the nation's largest ports. The legislation, signed last week by Governor Arnold Schwarzenegger, restricts the manufacturing, shipping and sale of children's jewelry or components that contain more than 300 parts per million or .03% of the heavy metal. "Cadmium is a known cancer-causing agent and there is no reason for our most vulnerable citizens – our children – to be exposed to this highly toxic metal," said CA State Senator Fran Pavley, who authored the bill.
Cadmium, which has been used primarily by Chinese manufacturers as a substitute for lead, can cause severe health problems, damaging kidneys and possibly even stunting the development of young brains. The metal has come under intense scrutiny since January, when testing showed a single piece of imported children's jewelry was 91% cadmium. California's cadmium law, which goes into effect in January 2012, applies specifically to jewelry intended for children six years old and under. The new law will also limit cadmium-laced goods that are shipped into the large ports of Los Angeles and Long Beach.
In the wake of the cadmium scare, the U.S. Consumer Product Safety Commission (CPSC) has issued a flurry of recent recalls. Hundreds of thousands of necklaces and bracelets sold at stores like Walmart, Claire's, Justice and Limited Too have been recalled over cadmium concerns. CPSC Chair Inez Tenenbaum has also told parents to throw away any cheap metal jewelry, in hopes of limiting potential health risks.
California is the fourth state this year, following Connecticut, Illinois and Minnesota, to pass a law that restricts cadmium. Meanwhile, the CPSC continues to prepare new standards to guide manufactures on the future use of cadmium in products.

Obituary: Peter V. Ilaria, Jr., Founder Of Tropar
Peter V. Ilaria, Jr., founder of supplier Tropar Manufacturing Co. (asi/92240), passed away on September 19 due to complications from diabetes. He was 79.
Beginning his career as a metal polisher for Dodge Industries, Ilaria opened Tropar, an awards manufacturer, in 1959. Known for his innovative trophy and plaque designs, Ilaria holds over 30 patents, having successfully grown Tropar from a garage-based business to a large company with five warehouses and more than 100 employees.
Ilaria is survived by three children and five grandchildren, as well as three siblings. A funeral for Ilaria was held at St. Philomena's Church in Livingston, NJ. In lieu of flowers, memorial donations may be made to the American Diabetes Association.

Take The Third-Quarter Sales Survey
ASI is currently surveying distributors in the market to find out how they did in the third quarter of 2010. This important data helps give industry practitioners a read on how the market overall did in the most recent quarter, so please take a few minutes to take the survey.
Click here to take the survey now.
Results from ASI's Third-Quarter Sales Survey will be published in Counselor PromoGram later this month.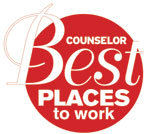 Honoring The Industry's Best Workplaces
One of the most anticipated lists in the industry is now live. Counselor's Best Places to Work, the ranking of industry companies that were judged by their own employees as the best companies to work for, can now be found on our website and a special new Facebook page at www.facebook.com/BestPlacestoWork.
Click here now to view the full list of 75 companies, and to read a profile of the number-one Best Place to Work: Dacasso (asi/48125), the Gainesville, FL-based supplier.
And, make sure to join the Counselor Best Places to Work community by going to www.facebook.com/BestPlacestoWork. Add your own thoughts to the conversation about what makes a great workplace. Right now, we've asked people for their stories and pictures from their favorite corporate summer outing this year. Join us now to show the industry why your company had the coolest outdoor event this summer.

In The News
The Premier Promotional Group has welcomed two new suppliers: Admints & Zagabor (asi/31516) in Bellmawr, NJ and Points of Light (asi/78825) in Fairfield, NJ.
TSC Apparel (asi/90518) has announced that its Tultex brand t-shirts will be worn by volunteers in the October 10 episode of ABC's Extreme Makeover: Home Edition.
Vantage Apparel (asi/93390) has announced that it will offer free freight for blank purchases over $200 when ordered online at www.vantageapparel.com. All Vantage brands and closeouts except T-shirts are included in the promotion. Visit http://vantageapparel.com/FreeFreight.htm for details.
Sweda (asi/90305) announced the launch of www.SwedaSurplus.com, a website that offers overstocks, product specials, closeouts, blank products and more deals in over 18 categories including writing instruments, bags, drinkware, electronics, stationery, and watches.

People On The Move
Castelli North America (asi/44305) has hired Patricia Fiorina as a sales representative.
Crystal Images (asi/47784) announced the additions of the following multiline representatives in the west: Greg Boyes, owner of Canvasback Sales, is responsible for Northern CA and Northern NV; Richard Taggesell, Taggesell Marketing Group, for Southern CA, Southern NV and AZ; and Vince White for the Pacific Northwest including WA, OR, ID, MT and AK.
Hub Pen Company (asi/61966) has appointed Andy Arruda to national sales executive.

PRODUCT SPOTLIGHT
NEW! USB Sticks from AZX Sport ASI/30250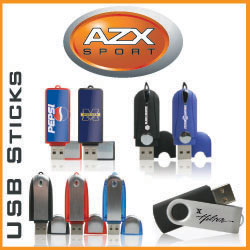 Features: 512MB - 16GB memory size available. Large variety of
colors and shapes. Ability to pre-load files onto USB.

Construction: Full color domed, Laser engraved
and pad printing available.

Lead Time: 1-3 business days on stock USB. 10 business days on
non stock USB. Minimum order 25pcs.

Orders and Art: Info.Promogram@aztex.com

Quote Requests: Info.Promogram@aztex.com

Visit www.azxpromotions.com to see our full line of products.

Or call 1-800-558-4836
CALL FOR QUOTE!
For other new and creative products,
visit the Product Central section on ASICentral.com.

EmailExpress SUPPLIER SPECIALS
Ice Scrapers - Special Pricing !  asi/38980  - Be Prepared This Winter! View Special...
Are You Xtreme Water Proof Shock Proof Free Print  asi/93131  - Free Print Free Upload Free Set Up 5 Star ASI View Special...
USA made Aluminum bottles  asi/62017  - Your Leader in USA Made Drinkware. View Special...
10% OFF Fishing Theme Caps  asi/68463  - 10% OFF Stylish Fishing Theme Caps, including Bass, Mahi, Trout, Tuna, and Walleye Designs View Special...
Holiday Visa Redemption Cards  asi/92429  - CUSTOM BRANDED VISA REDEMPTIONS CARD PROMOTIONS by USA CONNECT! Come Check Us Out! Promote with custom branded Visa Redemption Cards! This promotional campaign will get results! FREE custom card design with all orders. Low minimums, unbeatable prices View Special...
JUMBO TOTEBAG SALE   asi/37980  - Visit us online www.bagworldpromo.com View Special...
Our Standard Drive Prices Keep Dropping! Now as low as $3.78 net  asi/37218  - Free Shipping, Free Set Up, and Free 2 Color Imprint View Special...
New! Personalized mats for scholastic and youth sports  asi/47979  - Avoid athletes foot! View Special...
Debco - Corporate Gift Giving Solutions - Hot off the press!  asi/48885  - DEBCO - You have a project; You have the budget; We have the Solutions View Special...
100% Cotton Tees from $1.19 net  asi/98732  - Many colors available. Check out our webiste for more apparel. View Special...
Mrs. Fields Holiday Tin, free artwork set-up  asi/71750  - From fresh baked products, to in-house order fulfillment and complete drop-ship capabilities, Mrs. Fields is sure to please both you and your client. Not to mention the end recipient! View Special...
Using Rubber Stamps as a Promo Idea - No Minimums - Fast Ship  asi/34058  - Since the 1920's rubber stamps have been essential to businesses and individuals that have repetitive tasks to do. Rubber stamps perfect for promotional purposes! Everyone needs and uses stamps. View Special...
Bold New Eco-friendly Advertising Platform  asi/44586  - Unlike plastic or metal hangers, SmartHanger is THE ONLY paper based clothes hanger made from 100% recycled material, (FSC approved paper), 90% post-consumer waste, 100% recyclable, and with no harmful inks or glues used in the production process View Special...
Temporary Tattoos: Effective & Affordable - Save 10% Through 10/11/10 Only!  asi/43530  - Temporary Tattoos: Effective, Affordable & Fun. Save 10% Through 10/11/10 Only! View Special...
Bulldog Packaging Halloween Bags  asi/42426  - Special pricing on our Halloween bags! View Special...
Beemak Plastics - View our 2010 catalog online now with DigitalExpress!  asi/39425  - Our DigitalExpress Online Catalog is now available for you to use. View Special...
Make a statement with Camouflage Leather  asi/73777  - Make a statement with premium camo leather products from Weber's Camo Leather Goods View Special...
$0.70 October Special - NO MINIMUM Quantity! - asi/75350  asi/75350  - Otto Cap: October Special as low as 70¢ - NO MINIMUM Quantity! - asi/75350 View Special...
2GB USB Sale $4.91  asi/90154  - Free Shipping View Special...

THE ADVANTAGES ROADSHOW IS VISITING CANADA — ATTEND FOR FREE
The industry's #1 traveling show, the ASI Advantages Roadshow, is visiting Eastern Canada this week (Montreal, Oct. 4; Ottawa, Oct. 5; Toronto East, Oct. 6; Toronto West, Oct. 7 and Burlington, Oct. 8). All distributors are invited to attend for FREE!
Delivering a productive, one-on-one atmosphere for distributors to meet with top suppliers, the Advantages Roadshow features free education from 7:45 a.m.-9 a.m. and 1 p.m.-2 p.m. and exhibit hours from 9 a.m.-1 p.m.
Visit www.advantagesroadshow.com for complete details. No pre-registration is required. There is NO better way to prepare for the end of the sales year!
FIVE GREAT SHOWS… FIVE GREAT SALES OPPORTUNITIES
With events from coast to coast, The ASI Show offers you the opportunity to spend one-on-one time with 20,000 distributors from across the country – including 90%+ you won't see at other industry events.
2011 promises to be a great year for The ASI Show! Be part of the excitement. . .
Reserve your ASI Show space today at www.asistore.com. Reserve early and save! Plus, take a look at all the special advertising opportunities available to ensure you have the best show experience possible! Visit www.asishow.com for complete details on the 2011 ASI Shows.
Follow The ASI Show on Twitter and become a fan on Facebook today!
The following are the dates and locations for The ASI Show in 2011:
Orlando, January 23-25, 2011
Dallas, February 16-18, 2011
New York, March 22-24, 2011
San Diego, May 18-20, 2011
Chicago, July 19-21, 2011
Plus, don't miss the ASI Advantages Roadshow, the industry's #1 traveling show. Visit www.advantagesroadshow.com for the complete schedule and go to www.asishow.com for information on all ASI Shows.
| | |
| --- | --- |
| | |
SPONSORED BY


Counselor® PromoGram® is a trademark of the Advertising Specialty Institute. You were sent this newsletter as a benefit of your ASI membership. Copyright 2010, ASI. All Rights Reserved.
If you'd like us to send Counselor PromoGram FREE to anyone else at your company (or to your off-site sales reps), go to www.asicentral.com/newsletters and complete the online form.
Interested in advertising in Counselor PromoGram? Send an email to ddienna@asicentral.com
Click here to subscribe to Counselor® magazine. You must be a member of ASI to subscribe to this publication. The publisher has a right to refuse subscriptions to non-members.
Advertising Specialty Institute®, 4800 Street Road, Trevose, PA 19053