Ennis Reports Q2 And Half-Year Results
Counselor Top 40 supplier Ennis Inc. (asi/52493) announced that sales for its fiscal second quarter, which ended August 31, decreased by 14.5% when compared to the same time period in 2008. And for the six-month period that ended on August 31, the company's revenues declined by 17.2%. However, the company stated that in the first half 
ADVERTISEMENT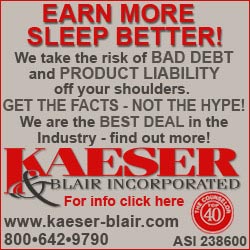 of its fiscal 2010 it generated $50 million in cash from operations, a 61% increase over the comparable period last year. Ennis also reported that its revenues for the quarter ended August 31, $137.8 million, increased by 5.4% over the quarter ended May 31.

"Although the economic environment continues to be difficult, we do feel encouraged by the fact that our sales have increased, on a linked basis, for two consecutive quarters and we were able to successfully improve our margins, during the quarter," said Keith Walters, chairman, president and CEO of Ennis. "While these economic times continue to be challenging, we feel confident in our ability to navigate these challenging times as evidenced by our current performance."

Walters also stated the company's commitment to opening a new manufacturing facility in Agua Prieta, Mexico, scheduled to take place in the middle of next year. Ennis currently ranks as the fourth-largest supplier in the industry, after reporting $305 million in 2008 North American ad specialty revenues.

ADVERTISEMENT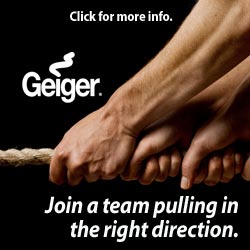 Podcast: Marketing On A Tight Budget 


On Tuesday's ASI Internet Radio Show, the hosts took questions from callers looking for advice on how they could expand their marketing efforts – in a budget conscious way. Whether it was suggestions on self-promos or tips on how to market on the Web, the hosts were ready with marketing strategies for cash-strapped distributors. Check out this podcast to hear their suggestions.
Click here to listen to the marketing-advice call-in segment from Tuesday's show.
If you'd like to check out a recording of the whole online radio show, go to www.asicentral.com/radio. And, don't forget to join us next Tuesday, October 6, for our next broadcast. Log on to www.asicentral.com/radio at 10:30 am eastern time and give us a call at 215-953-4979 or e-mail us at radio@asicentral.com to participate on the show. We want to hear from you.

ADVERTISEMENT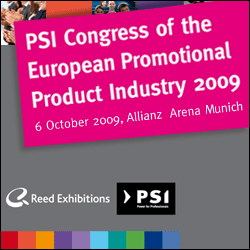 Study Proves Value Of Recognition Programs
A new joint study shows employee recognition programs can dramatically improve worker engagement and job performance, as well as positively impact business results. The study, conducted by several organizations, reviewed current incentive programs of major companies like Scotiabank, Delta Airlines and MGM Grand. "Companies often focus on compensation and bonuses as the means to motivate employees," said Beth Schelske, vice president of the ITAGroup, Inc. "But, especially in our recessionary economy, recognition programs are a proven, low-cost method for creating improved productivity in organizations."

The report, titled "The Value and ROI in Employee Recognition," showed that some of the most successful recognition programs are inexpensive but clearly concentrate on specific job performance goals. Additionally, the study identifies the best ways for companies to develop and implement recognition programs. They include: providing a wide variety of recognition rewards; emphasizing recognition of increased quality in performance; and linking reward activities to specific business objectives and cultural values. "Without question, this new research points to the critical importance and measurable impact of employee recognition, especially when it comes to improving the bottom line," said Rodger D. Stotz, chief research officer at the Incentive Research Foundation.

The study was released this week in Chicago at the annual Motivation Show, which focuses on incentive programs. The study was produced by the Human Capital Institute, the Forum for People Performance Management and Measurement and The Incentive Research Foundation.

ADVERTISEMENT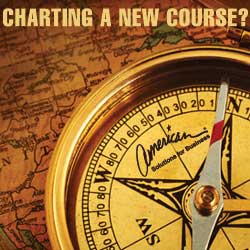 BIC And Norwood Form BIC APP 
About three months after completing a major deal, Counselor Top 40 suppliers BIC Graphic USA (asi/40480) and Norwood Promotional Products will jointly form a newly-named company called BIC Advertising and Promotional Products Group (BIC APP). Despite the change in name, BIC and Norwood will continue to operate as two separate units and brands. The companies will also maintain separate sales forces.
"Our customers can expect the highest level of service, quality and safety with BIC APP," said Paul Lage, president of Norwood, in a statement. "Our programs and relationships may be different, but our vision and values are the same."
Added Marc Rugi, president of BIC Graphic: "We will focus on developing the structures of our organizations with one thing in mind: to better serve and support our customers today and into the future."
In July, BIC completed its acquisition of Norwood for $125 million plus $37.5 million in assumed liabilities. Combined, BIC Graphic and Norwood reported more than $500 million in North American ad specialty revenues in 2008, making it the largest supplier in the market. In 2008, BIC also purchased Antalis Promotional Products, a large print and promotional products company based in Europe.

Power Summit Preview: Webinar Recording Now Available
Before the industry's top distributors and suppliers gather for the ASI Power Summit 2009 (November 1-3), Counselor Senior Editor Michele Bell hosted a lively roundtable discussion with some of the Power Summit speakers. They covered a wide variety of topics, including tips on sales and marketing strategies for growth, advice for employers in this tough economy, and the 2010 outlook for distributors and suppliers.
Click here to watch the educational webinar – just scroll down and click on the Power Summit Preview link to tune in.
Want more information on attending the ASI Power Summit in Carlsbad, CA, November 1-3? Click here to go to the Power Summit home page.

Do You Sell To Retail Clients? 
Counselor is planning a feature in an upcoming issue on how distributors can sell ad specialty items to the retail market. Have you had success with retailer clients? Counselor is looking to talk to distributors about the changing retail sector and how they're faring in this important market right now. Send an e-mail to C.J. Mittica at cmittica@asicentral.com if you're interested in being interviewed for this upcoming feature.

NEW Course Available on ASI Education's OnlineLearning Center 
Be sure to register at http://www.asicentral.com/asionlinelearning for some exciting new courses available exclusively to ASI members. Brought to you by ASI Education, Online Learning is the newest and most convenient way for distributors to get educated. Here are some of the courses available now:

* Avoid These First-Year Pitfalls. In this course, you'll learn about 12 of the most common rookie mistakes distributors make -- and show you how to avoid making similar mistakes yourself. Register now at http://www.asicentral.com/asionlinelearning.
Course Track: New Distributor Success
 
* Nailing Down the Basics. No matter what industry you're in, there's a code you need to crack in order to do business successfully, insider terminology you need to understand, business practices you need to learn and even etiquette you need to follow. The advertising specialties industry is no different. To get a piece of the industry's $20 billion-dollar pie, you've got to learn the best practices that industry veterans already know. Register now at http://www.asicentral.com/asionlinelearning.

* Marketing Your New Business. One of the crucial steps to building a solid base of clients is to dedicate a portion of your company's resources to marketing your business. In this course, you'll learn how to attract new prospects and customers by adding a variety of tools to your marketing arsenal, including direct mail and e-mail marketing campaigns, and relatively new marketing tactics such as social networking. Register now.

* Steps to Selling Success. As you begin touting your company and its services through direct mail campaigns, e-mail marketing efforts and good, old fashioned networking, you're going to be generating some leads. But not all leads are created equal. One of the first things you'll learn in this course is how to qualify leads so that you're spending your sales efforts on the most promising ones. We'll also show you how to cold call as effectively and painlessly as possible, plus offer valuable strategies for getting referral business. Register now.

* Creative Case Studies. The most successful distributors are the ones whose clients see them as valuable partners. In this course, you'll review a variety of real-life case promotions that distributors have created for their clients. Plus, you'll learn how to add your own case studies to your marketing plan. Register now. 

Coming Soon: 
* Managing Your Business

ASICentral: New Poll Question
What's your outlook for the rest of this year? Let us know now! With our new poll question, we want to know how you expect your 4th quarter 2009 revenues to compare with 4th quarter 2008. Click here to take the poll now.

Got questions, comments or any type of feedback regarding anything ASICentral, don't hesitate to contact us at feedback@asicentral.com. Also, follow ASICentral at: 
.

In The News
Allen Mugs (asi/34330) announced that it has launched a new version of its Web site at: www.allenmugs.com.
Bodek and Rhodes (asi/40788) announced it is offering proof of early compliance with the Consumer Product Safety Improvement Act through letters of compliance that are available on the supplier's Web site at: www.BodekandRhodes.com.
Crazy Aaron's Puttyworld (asi/47056) announced a new industry specific web site at www.puttyforpromos.com.
Facilis Group announced that it has added Sunset Alpine (asi/129586) to its group of partners.
Natural Trends (asi/73497) announced that Brooks & Brooks will represent the brand in the Northeast region.
Newton Manufacturing (asi/283300) announced that it hosted several events during the week of September 20 to celebrate the company's 100th anniversary. Over 1,000 sales reps, retirees, local dignitaries, suppliers, business partners and employee families visited Newton to join in the week's activities.
Prime Line (asi/795430) announced that it recently went live with a new state-of-the-art ERP computer system, a multi-million-dollar investment for the supplier firm.
The Book Company (asi/41010) has become the exclusive supplier within the ad specialty industry for the Not For Tourists guide books, a series of map-based, neighborhood-by-neighborhood guides.

EmailExpress SUPPLIER SPECIALS
Eco Friendly Pink for October Grocery Totes asi/65595 - Order Now - 1-888-KOOLPAK or visit us at www.koolpak.com View Special...
US Modular: 2GB $7.65 - FREE Ground asi/73571 - 2GB $7.65 - FREE Ground Shipping! Call For a Free Sample. View Special...
TrackItBack - Your logo on your customer's cell phone asi/91742 - For as low as $0.79, put your contact info in front of your clients 24/7/365 with Loyalty Labels by TrackItBack. View Special...
CLOSEOUT-PET BAGS!!! asi/37980 - Visit us online www.bagworldpromo.com View Special...
FDA Approved Hand Sanitizer - Amazing Deal asi/63726 - Hand Sanitizer Gel. Kills 99.9% of germs. Perfect for Hospitals, Child Care, Schools, and Nursing Homes View Special...
Our competitors know us, now we would like to introduce Omega to you asi/75067 - No setups for full color pens and pencils View Special...
Lapel Pins Ready in 5 Days or Less + Free Set-Up! asi/73285 - Need custom lapel pins in a hurry? No problem! We deliver fast...on time, every time! View Special...
Next Level Apparel Fall Tees asi/73867 - Call and find out about same day shipments and other great styles. 310.631.4955 View Special...
Customize Your Apparel with Laser Names (ASI/SAGE/Dist.Cent.) asi/98264 - These Laser Names are an inexpensive way to customize apparel with your employee names. Each name is laser cut from the fabric color of your choice. Check out World Emblem's On-Line Product Catalog for all of your apparel decoration needs View Special...
Give the gift people want this Holiday season asi/75796 - Give the Gift people want this holiday season. View Special...
NEW PENS AT BEST PRICE asi/49685 - NEW PENS AT BEST PRICE! View Special...
Pop UP Canopies and Outdoor products From KINGSTONE asi/64887 - POP UP Tents from the canopy Experts! View Special...
50% OFF on 5,000 Stitches Embroidery asi/68463 - Buy caps and get 50% OFF on Embroidery View Special...
$100 credit on your first order asi/79558 - Make money selling print, we make it easy to offer full-color printing to your clients. Call today and get a $100 credit on your first order over $200. View Special...
ATT new camo "MOSSGREENWOOD" pattern, $2.00/pc only!!!! Why not try ATT? asi/30245 - ATT new camo "MOSSGREENWOOD" pattern, $2.00/pc only!!!! Why not try ATT? View Special...
Go Green On Halloween asi/65595 - Order Now - 1-888-KOOLPAK or visit us at www.koolpak.com. View Special...
Revolutionary Ice Scrapers - Brand new to the industry asi/62667 - Innovation Factory has Ice-Breaking News..we are launching for the first time into ASI a line of teeth-grabbing ice scrapers scientifically engineered to handle the toughest of ice and snow build-up on your windshield. IceDozer scrapers are USA made. View Special...
Our Gift to You: Distributor Savings Through 12/31 asi/91530 - Have happier holidays with catalog-wide savings on every order placed through 2009! Present any active item from Adva-Lite, Toppers or It's All Greek To Me and apply your choice of coupon to your purchase. Offers only valid through 12/31--order today View Special...
There are no USB Flash Drives made in America, ever! asi/62853 - We're giving away Gigs - 2GB for the price of 1GB this week. View Special...
The following are the dates and locations for The ASI Show in 2010:
Orlando: January 3-5
Dallas: February 1-3
San Diego: February 24-26
New York: May 4-6
Chicago: July 13-15
Holiday & Incentives Expo, Las Vegas: September 14-16
Plus, don't miss the ASI Advantages Roadshow, the industry's #1 traveling show. Visit www.advantagesroadshow.com for the complete schedule!
SPONSORED BY


Counselor® PromoGram® is a trademark of the Advertising Specialty Institute. You were sent this newsletter as a benefit of your ASI membership. Copyright 2009, ASI. All Rights Reserved.
If you'd like us to send Counselor PromoGram FREE to anyone else at your company (or to your off-site sales reps), go to www.asicentral.com/newsletters and complete the online form.
Interested in advertising in Counselor PromoGram? Send an email to ddienna@asicentral.com 
Click here to subscribe to Counselor® magazine. You must be a member of ASI to subscribe to this publication. The publisher has a right to refuse subscriptions to non-members.
Advertising Specialty Institute®, 4800 Street Road, Trevose, PA 19053