TOP
ADVERTISEMENT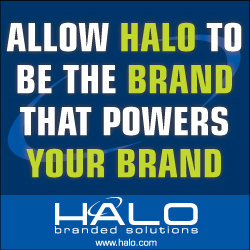 Counselor Commentary: The Fallacy Of Employee Ratings
Two technology industry giants made news this week. It wasn't for introducing the latest gaming system or mobile phone or online search function. Rather, both Microsoft and Yahoo created headlines with internal announcements.

First, Microsoft informed employees that it would be doing away with its oft-criticized "stack ranking" system, which forced managers to essentially rate their employees on a curve. In other words, every department had to have a certain amount of people receive great scores, another specific percentage receive average ratings, and a third group that got bad scores. Ultimately, bonuses were doled out to the top scorers, and yes, many of the employees with the lowest scores were weeded out periodically. Now, concerned about the hyper-competitive and unfair environment that this system created, Microsoft has pulled a 180.

It will now have a review process that is more flexible and which encourages employees to work together, instead of against each other. "Our new approach will make it easier for managers and leaders to allocate rewards in a manner that reflects the unique contributions of their employees and teams," Lisa Brummel, executive vice president of human resources at Microsoft, told employees in a letter distributed on Tuesday.

Well done, Microsoft. Why would you want an employee review system that essentially pits people against each other? Annual reviews are designed to increase communication at companies by providing feedback to employees on where they're performing well and where they could pick it up. In a vacuum, that should work. But companies aren't implementing reviews in a vacuum, because many are applying ratings to employees at the end of the process on a curve system that forces managers to have certain amounts of their people in the different levels provided. All that succeeds at doing is creating a toxic environment where employees inevitably wonder who got the top scores (and why!) and who got the bottom scores (and why?). And many companies have begun to realize this. The Institute of Corporate Productivity says that only 5% of high-performing companies used a forced ranking system in 2011, down from almost 20% two years earlier.

So, what did Yahoo do? The company adopted the employee rating system that Microsoft – and many others – just shunned. Website AllThingsD.com this week reported that Yahoo CEO Marissa Mayer has instituted the ranking system so the company can more easily identify the employees it should fire. However, in an unintended consequence, now the company has a morale issue on its hands. Said one manager: "I feel so uncomfortable because in order to meet the bell curve, I have to tell an employee that they missed when I truly don't believe it to be the case. I understand we want to weed out people not meeting their goals, but this practice is concerning. I don't want to lose the person mentally."

Not a good way to create a high-performance culture, is it?
TOP
ADVERTISEMENT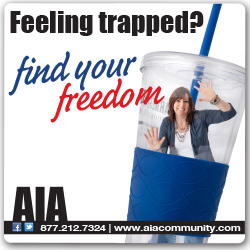 NFIB: U.S. Small Biz Optimism Slips
A new survey released by the National Federation of Independent Business (NFIB) shows that U.S. small business optimism fell in October, breaking a string of steady confidence gains throughout 2013. The NFIB's Small Business Optimism Index dropped to 91.6 in October, down from 93.9 from September, mostly as a result of last month's partial government shutdown.
"Washington paralysis is never good news for the economy, so it was no surprise that while politicians were arguing over whether or not the government should remain fully operational, small business optimism measures deteriorated," said Bill Dunkelberg, NFIB's chief economist, in a statement.
Even though the government shutdown is over, NFIB data shows smaller firms still don't expect business conditions to improve in advance of the next federal budget deadline in January. Nearly 70% of small-business owners think now is a bad time to expand operations. Of that 70%, almost 40% say their negativity is due to the political climate.
Separately, data from firm Sageworks shows that, so far in 2013, sales at U.S. businesses with less than $5 million in annual revenues are flat. Meanwhile, Manta.com recently found that 80% of small businesses don't plan to hire additional employees for the holiday season. While these overall U.S. numbers demonstrate uncertainty among company owners, businesses within the ad specialty industry remain much more optimistic. In fact, the latest ASI quarterly sales report – released this past Tuesday – showed that 55% of industry distributors expect their 2013 sales to be better than last year's revenues.
TOP
ADVERTISEMENT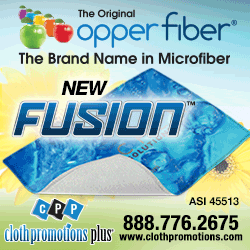 Counselor Q&A: Building A Personal Brand
Developing a strong reputation can make all the difference in business, but successfully building a personal brand doesn't happen overnight. So how exactly is it done? In a recent issue of Counselor, longtime industry executives Roni Wright and Missy Kilpatrick – both vice presidents at The Book Company (asi/41010) – argued that consistency, not flashiness, is key.
"Giving great service and communicating all the time, every time, has worked for me," Kilpatrick said. Wright added: "Do what you say you are going to do."
Are you looking to boost your personal brand? Click here to read a complete Q&A as Wright and Kilpatrick share several brand-building business lessons they've learned.
TOP
ADVERTISEMENT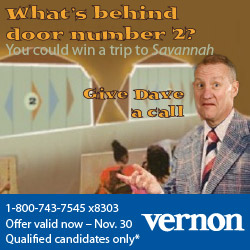 ASI Radio: Success Strategies For 2014
On this week's Tuesday Morning Show, the hosts gave listeners advice on how to improve their sales and marketing efforts in 2014. How can your firm strengthen its brand through social media?  What self-promo campaigns can set you apart from competitors?  How can keeping an event calendar help you get more business from current clients?
Click here to listen to the complete call-in segment. If you missed the show, a recording is now available at www.asicentral.com/radio. And, don't forget to join us on Tuesday, November 19, for our next broadcast. Log on at 10:30 a.m. ET to listen to the show – and give us a call at (215) 953-4979 to hear your voice on the air.
TOP
ADVERTISEMENT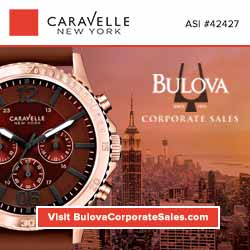 What's Your Apparel Blind Spot?
Whether you have decades of experience or are just getting started, is there an area of apparel in which you wish you knew more? It could be anything: staying current with trends, choosing clothing for the opposite gender or knowing which decoration method to pick. Or maybe you want to improve in all areas. We're looking for people with "apparel blind spots" to participate in an upcoming article for Wearables. You will receive coaching and tips from industry experts. Our goal is to make you a stronger and more knowledgeable apparel authority.

To participate in this article, please send an e-mail to Editor C.J. Mittica at cmittica@asicentral.com. Please include information about yourself and your "blind spot." Thank you to all of our potential participants.
TOP
ADVERTISEMENT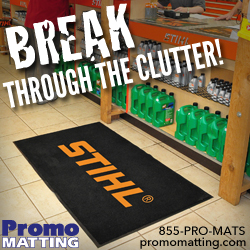 In The News
Akran Marketing (asi/115329) has announced that the staff members and suppliers of its affiliate company, the Akran Foundation, will be donating $10,000 in cash, as well as $10,000 in clothing to people in the Philippines affected by Typhoon Haiyan.
BIC Graphic (asi/40480) and Norwood (asi/74400) was named the 2013 Promotional Supplier of the Year by Universal Unilink Purchasing Association.
Corporate Specialties (asi/169026) has launched an educational blog that provides information about promotional marketing and branded merchandise.  To visit the blog, go to: www.CorpSpecBlog.com.
ERB Safety (asi/51204) has announced the addition of the vented full brim to its Americana line of head protection. The new item offers protection from falling objects and features cooling vents on the top of the hat.
Executive Apparel (asi/53418) has implemented improved website services, including enhanced online data management. The upgrades allow approved dealers to check inventory, invoices and purchase orders, while placing new orders online. For more information, visit: www.executiveapparel.com.
InnerWorkings (asi/168860) has announced that it has signed an agreement with ACE Group to provide the company with print management and promotional product fulfillment. The agreement is an extension of a current North American partnership.
TOP
People On The Move
Pinnacle Designs (asi/78140) has added Larry Willis of WesCo Marketing to provide sales representation in AZ, CO, NM, UT and WY.
PRODUCT SPOTLIGHT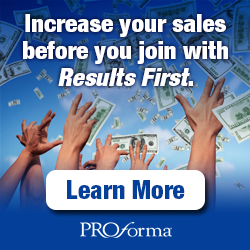 Would you buy a lottery ticket if you were
guaranteed to win?
Of course you would because there's no risk.
If you had the same no risk opportunity to grow your company, wouldn't you take it?
Proforma's exclusive Results First program offers you just that. With Results First, we "put our money where our mouth is" and get you the results you want before you join, before you make any commitments and before you invest anything.
With Results First, you'll be a winner before you commit.
Click here to learn how Proforma's Results First program can grow your business—even before you join.
Proforma (asi/300094)
TOP
THE ASI SHOW
IT'S A BUSINESS EXPERIENCE LIKE NO OTHER
Interested in participating in fASIlitate, ASI's invitation-only, hosted buyer event? Let us know by filling out this form. (Click here) fASIlitate offers distributors the unique opportunity to spend private time with the industry's most sought after suppliers.
Meet one on one with ASI 5 Star suppliers
Spend time with suppliers representing a wide variety of products
Discuss sales initiatives and projects during pre-set private meetings
Network with an elite group of ad specialty professionals
"From the moment we arrived we realized that we were part of a truly remarkable event."
~Jennifer Maceyak, The Icebox, asi/229395
For more information on fASIlitate and to view the 2014 dates and locations, visit www.fasilitate.com.
Counselor® PromoGram® is a trademark of the Advertising Specialty Institute. You were sent this newsletter as a benefit of your ASI membership. Copyright 2013, ASI. All Rights Reserved.
If you'd like us to send Counselor PromoGram FREE to anyone else at your company (or to your off-site sales reps), go to www.asicentral.com/newsletters and complete the online form.
Interested in advertising in Counselor PromoGram? Send an email to ekoehler@asicentral.com
Click here to subscribe to Counselor® magazine. You must be a member of ASI to subscribe to this publication. The publisher has a right to refuse subscriptions to non-members.
Advertising Specialty Institute®, 4800 Street Road, Trevose, PA 19053