ADVERTISEMENT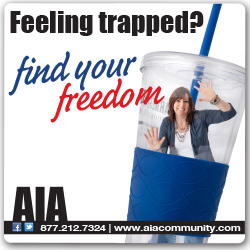 Counselor How-To: Raise Prices & Retain Clients
The best time to increase prices, really, is any time you need to. There's no perfect time. "Raise prices when it is warranted and justifiable," says Scott Gingold, principal of consulting firm Greater Business Solutions. "In other words, it's when the distributor legitimately needs to raise prices due to increased fixed costs, such as electric, health insurance or rent. In turn, the distributor needs to carefully and thoroughly explain this to customers."

When it's time to increase prices, Mike Emoff, CEO of Shumsky (asi/326300), says distributors must carefully comb through their current accounts and decide who may be receptive to a hike and who might not be. "Do they have a lot of potential for growth? Am I their secondary or primary vendor? Am I their only vendor? All of these are factors I use that I recommend to all of us to determine which ones I want to take a risk on," he says.

Emoff thinks this is also an opportunity for distributors to dump some of their most difficult customers who use up too much of their time and hurt their bottom line. "Everyone's got them, and I think now is a good time to raise prices on that customer, because one of two things is going to happen: They're going to pay you more, or they're going to go away," he says. "Give them the option of staying with you at a higher price, or self-select out. Either one benefits you."

With your remaining clients, Emoff recommends going through them one by one to determine which are most likely to remain loyal even after a price increase. "You can sort by the easiest – the relationship is strong, they like you, it's not going to rock the boat – and then you can look at the other ones that are higher-risk," he says.

For more tips on how to raise prices while also retaining your best clients, click here to read the full Counselor article.