ADVERTISEMENT

Toronto Rescinds Plastic Bag Ban
In a closed-door session this week, city councilors in Toronto voted to scrap a single-use plastic bag ban that was scheduled to take effect on January 1, 2013. The ban, which was initially passed in a 24-20 vote in June of 2012, was quashed by a 38-7 margin through a confidential motion Wednesday. Before voting to nix the ban, city councilors were advised by Toronto's solicitor, who likely provided specific information about the legal ramifications of the law.

ASI NEWS


A Few Words from ASI's Norman Cohn
The chairman of the board reflects on over 60 years in the business, while offering valuable business tips.
Find out more.

Info-Packed Ad Study Graphics Available
ASI's latest global ad specialty study is packed with online tools to help prove ways promotional products can increase sales and brand exposure.
Find out more.



ESP WEBSITES


ASI welcomes the following suppliers to the ESP Websites network.
Find out more.



ASI STORE




Find, review, and purchase the latest exclusive ASI

products...
Find out more.




ADVERTISEMENT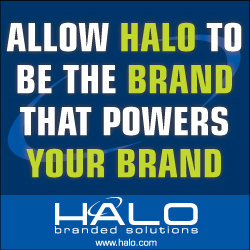 "I'm optimistic we'll finally clean up this mess, create clarity and move forward," said Councilor Denzil Minnan-Wong, who introduced a motion to effectively eliminate the ban.
The ban, proposed by Councilor David Shiner, created an instant firestorm in Toronto's political circles. Toronto Mayor Rob Ford was among the most outspoken critics of the ban, calling it "ludicrous" and warning it would spark legal action from interest groups. Ford's predictions were proven true earlier this month when the Ontario Convenience Stores Association filed a lawsuit against the city of Toronto in an effort to block the ban. The ban was also staunchly opposed by the Canadian Plastics Industry Association, which appealed to city leaders to strike down the bylaw.
"We're very happy," said plastics industry spokesperson Joe Hruska. "Council made the right decision today on behalf of all Torontonians. We just believe that the plastic bag has never been a problem for the environment. So this is a good day for Toronto and for consumer choice."
Environmental groups, though, quickly voiced their disappointment in the council's reversal. "Torontonians were ready for a bag ban," said Emily Alfred, a campaigner at the Toronto Environmental Alliance. "It's really unfortunate to see that instead of good policy-making that considers what Toronto and the environment needs, this got mired in politics."
Despite the fact that the law is now off the books, city leaders have agreed to revisit the issue next summer following a special report that the city's deputy manager will present to Toronto's public works committee.