ADVERTISEMENT
ASI NEWS


Info-Packed Ad Study Graphics Available
ASI's latest global ad specialty study is packed with online tools to help prove ways promotional products can increase sales and brand exposure.
Find out more.

ASI Launches ESP Websites for Suppliers™
Designed to help leverage sales between suppliers and distributors, offering the latest in technology and product demonstrations.
Find out more.



ESP WEBSITES


ASI welcomes the following suppliers to the ESP Websites network.
Find out more.



ASI STORE




Find, review, and purchase the latest exclusive ASI

products...
Find out more.




ADVERTISEMENT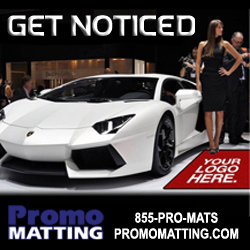 InnerWorkings Increases Sales 27%
Following a record-breaking second quarter of sales, Counselor Top 40 distributor InnerWorkings (asi/168860) has announced total company Q3 revenues of $199.8 million, a 27% year-over-year increase. The Chicago-based company also reported new enterprise account growth of $29 million during the third quarter, an 18% gain compared to the same period in 2011.
"We hit two significant milestones this quarter," said Eric Belcher, CEO of InnerWorkings, in a statement. "First, we signed yet another large client contract, our fourth major enterprise deal in the last twelve months. Second, our inside sales team secured their 1,000th middle market business client. Given this recent success, we believe we are well-positioned to maintain our momentum in 2013 and beyond."
According to a financial statement released by InnerWorkings, the company's operating income in Q3 rose by 28%, reaching $7.6 million. Year-over-year enterprise revenue growth was 32% and middle market revenue growth was 12%. InnerWorkings also expanded its presence further in South America during the quarter, opening an office in São Paulo, Brazil, to support multiple global consumer packaged goods customers in the region.
"We continue to execute against our strategy while investing to support our growth," said Joseph Busky, InnerWorkings CFO. "We are able to leverage our model across the globe, which provides us with significant organic growth opportunities."
Through the first nine months of 2012, InnerWorkings has reported sales of $590 million – a figure that includes promotional products and print services revenues. InnerWorkings is ranked by Counselor as the 12th-largest distributor in the industry after reporting 2011 North American ad specialty sales of $105.3 million.