ADVERTISEMENT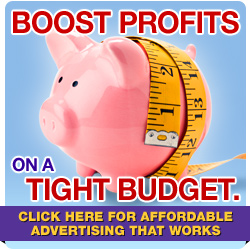 Study: Marketers Increase Spending In Third Quarter
While a majority of marketers increased spending and expanded customer acquisition efforts in the third quarter, about 15% admit to cutting spending in the period. That's the key finding of the Direct Marketing Association's "Quarterly Business Review" of the American marketing landscape, which was released last week. "As much as we want to put the economic problems of the past couple years behind us, we're not yet in a strong recovery," says Yory Wurmser, DMA's director of marketing and media insights. "With the troubles in Europe getting deeper by the week, we expect to see marketers face continued obstacles to growth in the coming months."
Nonetheless, there are bright spots. Marketers reported net gains for key indicators like sales, revenue spending on direct and digital market efforts, profitability and staffing. Plus, customer acquisition efforts accounted for 59% of marketing budgets, the highest proportion over the past year, indicating that marketers are optimistic. Consider, too, that total direct/digital marketing spending grew or remained constant for nearly 90% of respondents compared to spending last quarter. Compared to the third quarter 2010, spending was flat or up for 82.2% of marketers.
Still, 14.7% of marketers indicated that they slashed spending in the third quarter; only 7% did so in the second quarter. Additionally, 14.7% of marketers reported that they would slash spending in the fourth quarter. Despite that pronounced increase in the percentage of marketers who expect spending will decline next quarter, a much greater proportion — 44% — anticipate their spending will grow during Q4.
DMA's quarterly study also found that digital channels delivered the highest return on investment of all direct and digital marketing channels, with search, social and mobile tallying the most substantial reported ROI improvements since last quarter (Q2 2011). Accordingly, marketers say they plan to increase spending on these channels most (as well as e-mail and place-based media) over the next 12 months.