Senate Rejects 1099 Repeal
In a floor vote last night, the U.S. Senate voted down two proposals to repeal new 1099 reporting provisions. Despite bipartisan support to void the new measure – which, beginning in 2012, would force businesses to file 1099 tax forms with the IRS for payments to any vendor of more than $600 – both a Republican proposal and a Democratic

PRODUCT SPOTLIGHT
 

ASI NEWS

Give and Get 
Learn what companies are giving to employees and clients this year via the latest Successful Promotions corporate gift giving survey.
Find out more.

What's the Big Idea? 
The 2011 Spring Idea Showcase catalog, with a handy budget index, money-saving coupons and American-made products.
Find out more.

LOGOMALL
ASI welcomes the following Suppliers to the LogoMall Network 
Find out more...
ASI STORE
Find, review, and purchase the latest exclusive ASI products... 
Find out more... 


ADVERTISEMENT

ADVERTISEMENT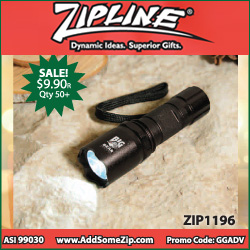 proposal didn't receive the necessary 67 votes to pass. "It defies description except to say that it's one more overbearing government intrusion on free enterprise in our country," said Senator Kay Bailey Hutchinson (R-TX), in urging repeal of the provision.

The measure was initially passed earlier this year within the health care bill as a way to increase tax payments and pay for part of health reform. However, business groups and government organizations have all agreed that it would put an unnecessary paperwork burden on small businesses. Some have suggested getting rid of the measure entirely, while others have advised for increasing the reporting threshold from the stated $600.

"This mandate, if not repealed, will force more than 40 million entities, including governments, nonprofits, and both small and large businesses, to comply with onerous data collection and IRS information filing burdens," said Bruce Josten, executive vice president of the U.S. Chamber of Commerce in a letter to senators before the vote last night.

The two sides in the Senate say they will now work on a compromise proposal, but they don't expect to attain the necessary votes to pass 1099 reporting repeal before the lame-duck session finishes at the end of the year. President Obama has already voiced his support for repeal of the tax reporting provision.

ADVERTISEMENT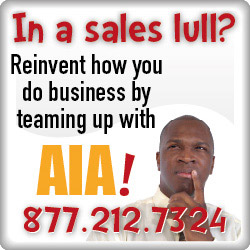 CPSC Approves Complaint Database
Despite objections from business groups, the Consumer Product Safety Commission (CPSC) has voted to publish an online database of public complaints about a large variety of items, including jewelry and toys. The searchable database, www.saferproducts.gov, will be rolled out in March of next year, and will allow the public to post or read comments. "An informed consumer is an empowered consumer," said Inez Tenenbaum, chairman of the CPSC. "This brings us into the 21st century."

The establishment of the database was mandated by the Consumer Product Safety Improvement Act of 2008, but the CPSC has debated for some time how exactly to manage the website and what information it should contain. The newly passed rules, which were opposed by groups like the U.S. Chamber of Commerce and the National Association of Manufacturers, will allow for comments to be left anonymously, a dramatic change from current policy. "We had the chance to make the database a helpful tool for consumers, but instead it will potentially become just another sink hole for complaints," wrote Commissioner Nancy Nord, who voted against the rules.

At present, consumers can file complaints against companies with the CPSC, but information is only disclosed by the agency if a recall is ordered. Under the rules of the new database, companies will instead be given a brief period to block complaints that are untrue or involve confidential information. "The reality is that we cannot be everywhere all the time, and we cannot respond to every complaint," said Commissioner Robert Adler. "I believe this database will increase the agency's ability to accomplish our mission of protecting consumers."

Watchdog and trade groups have either applauded or cringed at the creation of the new CPSC site, which is formally named the Consumer Product Safety Information Database. "Consumers will have access to lifesaving information and the agency will more nimbly be able to identify and act upon safety hazards," said Rachel Weintraub, senior counsel at the Consumer Federation of America. Countered Carter Keithley, president of the Toy Industry Association: "Our primary concern is that information might be provided to the public which is not accurate or which might even be malicious."

When the database goes live, it will be the first time the CPSC has ever displayed product-related information in a public forum.

Laura Bush Guest Stars On ASI Radio


The hosts of ASI Radio's Tuesday Morning Show welcomed former First Lady Laura Bush to the show this morning. Bush shared her experiences in the White House, and offered stories about the many charitable causes that she's involved with. She also provided listeners with ideas for how they can thrive through obstacles and challenges. "Keep your eye on the ball and stay focused," Bush said during this morning's show. "You have to do everything you can to keep your eye on what the goal is and not be sidetracked by other criticisms or problems that come up."
If you missed the interview with Laura Bush, a recording of today's show is now available at www.asicentral.com/radio. And, don't forget to join us for our next broadcast on Tuesday, December 7. Log on at 10:30 a.m. ET to listen to the show, and give us a call at (215) 953-4979 to hear your voice on the air.

Black Friday A Boon For Retailers
U.S. shoppers spent 6.4% more this Black Friday weekend than they did last year, making purchases at department stores and apparel shops rather than at discounters, according to the National Retail Federation (NRF). Analysts expect retailers to report stronger than predicted overall November sales, buoyed by the estimated $45 billion spent by consumers over the recent four-day weekend. "While Black Friday weekend is not always an indicator of holiday season performance, retailers should be encouraged that a focus on value and discretionary gifts has shoppers in the spirit to spend," said Matthew Shay, NRF president and CEO.
On average, NRF data shows a typical shopper spent $365 last weekend, up from the 2009 figure of $343. About 212 million shoppers visited stores and websites between Thanksgiving morning and this past Sunday night, up from 195 million during the same period last year. Enticed by deep discounts and early-bird specials, the number of people who began their Black Friday shopping at midnight rose from 3.3% last year to 9.5% in 2010. By 4:00 a.m., nearly 25% of Black Friday shoppers were already at stores.
Online sales were strong as well, reaching $648 million on Black Friday alone, a 9% improvement compared to 2009. For the holiday season to date, over $11 billion has been spent online, a 13% year-over-year increase. In terms of web traffic, comScore Inc. reported Amazon.com received the most holiday weekend visitors, followed by Wal-Mart, Target and Best Buy. EBay has announced Black Friday success as well, reporting that buyers using its mobile apps almost doubled compared to a year ago. The company expects to triple its holiday year-over-year sales, reaching about $1.5 billion.
Discretionary spending also increased this Black Friday weekend as more people purchased electronics, toys, jewelry and books this year. Early reports say big-ticket spending continued yesterday, on Cyber Monday, with over $100 million Americans shopping online, a double-digit increase in activity over 2009. Analysts say it's possible Cyber Monday sales could eclipse $1 billion.

The Joe Show: Meetings & Events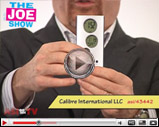 In this episode of The Joe Show, Counselor Managing Editor Joe Haley displays some cool items perfect for trade shows and meetings. Have clients planning to give out new booth gifts at shows they exhibit at? Looking for ideas for your client's next sales meeting? Check out this episode of The Joe Show.  
Click here to see this meeting-products edition of The Joe Show.
Want more videos? Subscribe now to our YouTube videos.

Norwood & BIC Graphic Achieve ISO Environmental Certification
Counselor Top 40 supplier Norwood & BIC Graphic North America (asi/40480) announced that its Tampa manufacturing facilities recently garnered ISO 14001 (environmental management system) certification. The site is the seventh of BIC's affiliates to get the ISO 14001 certification and is one of only 3% of American companies holding the designation.

The Tampa facility received its initial ISO 9001 (business and quality management system) registration in October 1999. The ISO 14001 designation is specifically designed to certify that a manufacturer is a good environmental steward by enhancing reporting processes and recording full compliance with applicable governmental and regulatory requirements.

"We are very proud to have both these ISO certifications," said Quenten Wentworth, general manager and vice president of Norwood & BIC Graphic North America, which is the largest supplier organization in the industry. "It recognizes our organization's ongoing commitment to manufacturing excellence and sustainable practices. The ISO's registrations show our customers that we offer them quality products and peace-of-mind, while demonstrating environmental responsibility."

The International Organization of Standards (ISO) was formed in Europe in 1946, based on the British Military Standard at that time. Today, ISO is a network of national standards institutes representing 163 countries around the globe. The purpose of ISO is to enable creation and implementation of "consensus standards," with the goal of reaching solutions that meet the requirements of both business and the broader needs of society.

Survey: Small Businesses Focus On Growth
Small business owners are seeking ways to cut down the time spent on administrative tasks, so they can turn their attention to growing their business, according to a new survey. Sponsored by payroll software company ADP, the new report on the attitudes of small business owners, finds that 50% say they would prefer to spend time saved on administrative functions on running their business, while 42% said they would spend the time growing their business. Additionally, just over 33% believe that shifting from administrative work to other activities would help boost company revenue.
"There always have been administrative issues, but compliance has gotten tougher—requirements have increased," said Regina Lee, president of ADP's small business and major account services. "There definitely seems to be an increased awareness about the value business owners could get from not having to do those administrative tasks."
For some distributors, such as MAJR Specialties (asi/466343), that has meant outsourcing tasks such as payroll, which MAJR's outside accountant handles. "I know better than to do things that aren't my forte so that I can keep selling," said Jayne Sanchez, owner of MAJR Specialties, who still handles other human resources tasks such as hiring or terminating employees.
The report, which drew on the responses of more than 1,000 business owners of companies with 49 or fewer employees, also found a shifting definition of "work," with 90% of respondents saying that they spent at least some time of their 40-hour workweek outside of the office, for an average of nine hours spent outside. Additionally, 30% said that their time spent outside of the office is increasing.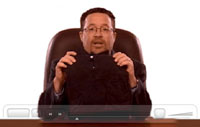 In this video, Managing Editor Joe Haley talks about how you can determine whether a garment is eco-friendly or not.
New ASI Education Online Course Available
Start working toward achieving your BASI (Bachelor of Advertising Specialty Information) or MASI (Master of Advertising Specialty Information) by taking self-paced, on-demand courses at ASI Education's Online Learning Center. In our newest course, "Eco-Friendly Apparel Facts and Strategies," you'll learn about a variety of eco-truths, key strategies for working with suppliers and customers, and how to sell different eco-categories.
Click here to take the course.

In The News
Boundless Network (asi/143717) announced that it has spun off its technology program and offerings into a separate company called Promo Labs. The new company (found at www.promolabs.com) provides technology-based sales and marketing tools to industry distributors.

Gildan Activewear has announced the top 10 charities vying for a $100,000 donation in the "I Support..." campaign: American Cancer Society, American Heart Association, Corporation Culturelle Latino-Americaine de L'amitié, Cystic Fibrosis Foundation, Discovery!, Drew Hildebrand Teen Benefit Fund, Home Boy Industries, Juvenile Diabetes Research Foundation of West TN, Palm Beach County Motorcyclist Toys for Tots and Snowball Express. The campaign now moves into the judging phase where one charity of the 10 will be selected to receive a $100,000 donation from Gildan in January, 2011.

Jack Nadel International (asi/279600) announced that it has launched a new website and branding campaign with the slogan, 'Ideas take flight here.' The new website can be found at www.nadel.com.

Justin Case (asi/63711) and Bag Designs (asi/37930) have announced that they are merging and will be called Justin Case, effective January 1, 2011. On that date, the company's new website will be www.justincase.ca and it will have one ASI number and a combined catalog.

People On The Move
Aunt Beth's Cookie Keepers (asi/37465) and Bamboo Studio have announced that they hired Ray Mancari as director of sales and marketing.
Gifted Expressions (asi/56777) has hired Karen and Chris Stauffer of Cascade Marketing Group to represent the company in ID, MT, OR and WA and Diane Leslie of Diane Leslie Marketing to represent it in southern CA and Las Vegas.
Nationwide Promotions (asi/73464) has promoted Erika Greaney to the position of customer service manager.
World Emblem International (asi/98264) has promoted Nicolas Restrepo to vice president of sales.

PRODUCT SPOTLIGHT
NEW! USB Sticks from AZX Sport ASI/30250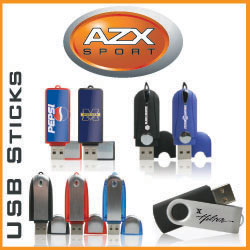 Features: 512MB - 16GB memory size available. Large variety of
colors and shapes. Ability to pre-load files onto USB.

Construction: Full color domed, Laser engraved
and pad printing available.

Lead Time: 1-3 business days on stock USB. 10 business days on
non stock USB. Minimum order 25pcs.

Orders and Art: Info.Promogram@aztex.com

Quote Requests: Info.Promogram@aztex.com

Visit www.azxpromotions.com to see our full line of products.

Or call 1-800-558-4836
CALL FOR QUOTE!
For other new and creative products,
visit the Product Central section on ASICentral.com.

EmailExpress SUPPLIER SPECIALS
Your #1 Source for Vinyl Banners asi/98600 - Fast Turnaround - Most orders ship within 2 business days. View Special...
NEJ $8 Men's Hooded Sweatshirt asi/72806 - While Supplies Last View Special...
Medicine Tray's Large Print Area Highlights Your Message! asi/38980 - Convenience at home or on the road ! View Special...
USB with Holiday Cheer, 2GB $4.27 asi/90154 - Free gift box View Special...
Steaks, Seafood, Desserts and more...shipped direct to your client's door! asi/60717 - Steaks, Seafood, Desserts and more.... View Special...
32 Days Left for The End of the Year Sale asi/67557 - Get up to 55% off best selling styles for a limited time only! Find great pricing on tote bags, coolers, drawstring backpacks, briefcases, and eco-friendly shopper bags. Samples are free when you provide your UPS account number. View Special...

LIVE THE HARRY POTTER™ EXPERIENCE!
Only during ASI Orlando (Jan. 23-25) can you enjoy VIP access to the largest and most exciting new theme park attraction to open in Orlando in years ― The Wizarding World of Harry Potter™.
Order your ticket today to the Gala Celebration taking place on January 24. Your amazing night of fun will include dinner, open bar, exclusive access to three rides and dancing. 
With an action-packed, three-day lineup of events, including a dynamic free Keynote by actor and activist Michael J. Fox (co-sponsored by Evans Mfg., asi/52840, and Showdown Displays, asi/87188) and the ASI Peppermint Twist-Off (we are going for the GUINNESS WORLD RECORD™), you won't want to miss ASI Orlando ― the industry's largest event on the East Coast.
Register today at www.asishow.com. ASI distributor/decorator members enjoy free admission and a free hotel room!*
TODAY IS THE DEADLINE FOR A FREE GALA TICKET!
Today is the deadline for ASI distributor and decorator members to order their FREE ticket to the Gala Celebration taking place at the exclusive Manhattan nightclub the 40/40 Club (sponsored by BamBams, asi/38228). 
Register today for ASI New York (March 22-24) and reserve your ticket for this exciting event. Owned by hip hop mogul Jay-Z, the 40/40 Club combines the feel of an all-American sports bar with an upscale hip lounge.
Just ONE more reason to attend ASI New York, March 22-24 at the Javits Center! Featuring must-see suppliers, top-notch education, "The Industry's Biggest Speed Networking Session" and even discounted tickets to the Broadway musical Billy Elliot, ASI New York will deliver a trade show experience as no other.
Remember, ASI distributor/decorator members can attend for free and even receive a free hotel room!* Register today at www.asishow.com
Follow The ASI Show on Twitter and become a fan on Facebook today!
The following are the dates and locations for The ASI Show in 2011:
Orlando, January 23-25, 2011
Dallas, February 16-18, 2011
New York, March 22-24, 2011
San Diego, May 18-20, 2011
Chicago, July 19-21, 2011
Plus, don't miss the ASI Advantages Roadshow, the industry's #1 traveling show. Visit www.advantagesroadshow.com for the complete schedule and go to www.asishow.com for information on all ASI Shows.
| | |
| --- | --- |
| | |
SPONSORED BY


Counselor® PromoGram® is a trademark of the Advertising Specialty Institute. You were sent this newsletter as a benefit of your ASI membership. Copyright 2010, ASI. All Rights Reserved.
If you'd like us to send Counselor PromoGram FREE to anyone else at your company (or to your off-site sales reps), go to www.asicentral.com/newsletters and complete the online form.
Interested in advertising in Counselor PromoGram? Send an email to ekoehler@asicentral.com
Click here to subscribe to Counselor® magazine. You must be a member of ASI to subscribe to this publication. The publisher has a right to refuse subscriptions to non-members.
Advertising Specialty Institute®, 4800 Street Road, Trevose, PA 19053