Lead Found In Reusable Bags 
An investigative series published in the Tampa Tribune claims its independent testing found lead in several reusable grocery bags sold by five different retailers in Florida. The report has led U.S. Senator Chuck Schumer (D-NY) to call

PRODUCT SPOTLIGHT
 

ASI NEWS

Spend It to Make It
What are suppliers predicting for 2011? And how are they spending their earnings now? Find out more.

The Votes Are In
Members cast 1,300 votes to choose the newest members of ASI's advisory boards, which help drive the industry forward.
Find out more.

LOGOMALL
ASI welcomes the following Suppliers to the LogoMall Network 
Find out more...
ASI STORE
Find, review, and purchase the latest exclusive ASI products... 
Find out more... 

 
 

ADVERTISEMENT

ADVERTISEMENT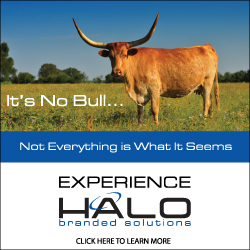 for a federal investigation to determine the scope of the public health risk. "Federal agencies need to put a ban in place for reusable bags that have lead in them," Schumer said. "Any situation where lead bags are coming into contact with the food being purchased by Americans needs to be immediately investigated and resolved."

The bags, sold at Winn-Dixie, Publix, Sweetbay, Wal-Mart and Target, contained levels of lead that fall within current government allowances, but are higher than the soon-to-be-enacted federal standard of 100 parts-per-million in paint and children's products. Although painted illustrations on the bags contain lead in a form that is not easily leached, lab experts say over time toxins can be released as threads wear down and paint flakes off. Also, if the bags were to be thrown away, the lead levels are elevated enough to cause potential hazards in places like landfills, according to guidelines set by the Environmental Protection Agency.

Within the ad specialty industry, suppliers have been quick to react to the report with a mix of concern and skepticism. "This issue absolutely illustrates the risk we have in the industry with non-compliance and how critical it is that every shipment be tested," said Jeff Lederer, executive vice president of Counselor Top 40 supplier Prime Line (asi/79530). Joe Hoffman, vice president of business development at supplier Jetline (asi/63344), believes bags are generally very safe. "I would be surprised if these were non-laminated, non-woven polypropylene totes," he said. "It's possible that the bags in question used lead-based inks under a laminated layer. They mention elaborate photography as decoration, which is really not an option on the most common grocery totes."

Christopher Duffy, senior vice president of marketing at Counselor Top 40 supplier Bag Makers (asi/37940), contends that the report wrongly lumps all reusable bags together. "The bags in question have been of a very specific type of material and construction, made using a gloss laminate shell and a different series of inks," he said. "As such, there is a danger here that all reusable grocery totes will be grouped into the same category, and this would be a mistake to do."

This is the second time in recent months that the safety of reusable grocery bags has been questioned. Following testing, grocery chain Wegmans announced in September it would stop selling two bag designs because of elevated lead levels. The Food and Drug Administration has yet to respond to Schumer's call for an investigation, and the government agency has not announced plans to investigate lead levels in reusable grocery bags.

ADVERTISEMENT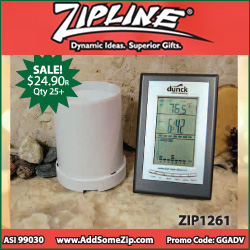 Last Chance To Vote For Distributor Choice Awards


Every year Counselor magazine honors the best industry suppliers with our Distributor Choice Awards. Of course, we can't name the winners without you, because these awards are chosen solely by industry distributors.
Voting is now open for the exclusive Counselor Distributor Choice Awards. Please click here to vote in the Counselor Distributor Choice Awards and help us name the best suppliers in more than 50 product categories.
These valued awards will be given out to winning suppliers at the ASI Show in Orlando on January 23, 2011 and in Counselor's February issue. Your vote counts and we thank you in advance for your participation. Voting ends this Friday, November 19.

ADVERTISEMENT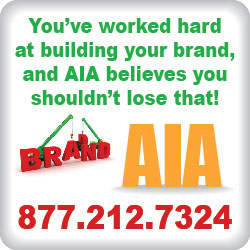 Gemline Announces Partnership With Zebra Pen
Counselor Top 40 supplier Gemline (asi/56070) announced that it will become the ad specialty market's exclusive supplier of Zebra Pen Corp's writing instrument line. The new partnership, which is effective January 1, 2011, gives Gemline exclusive distribution rights to Zebra's writing instrument offerings in the industry.
"Zebra Pen is a great addition to Gemline's product portfolio," said Jonathan Isaacson, president of Gemline. "Their commitment to quality, value and innovation aligns with our core values. We are excited about this new partnership and are confident that our customers will share our enthusiasm about the addition of this top retail brand."
Zebra, which is headquartered in Japan, is the fifth-largest writing instrument supplier to the U.S. retail market. The Zebra line includes the two highest-selling retractable ballpoint pens at retail, and the company's writing instruments have experienced growth of more than 25% over the past year in the retail channel. Gemline will offer more than 100 Zebra items, including its top-selling retractable pens, as well as others from its stainless steel and ballpoint lines.

ADVERTISEMENT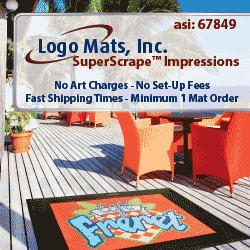 The Joe Show: Hot Items For 2011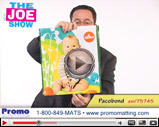 In this episode of The Joe Show, Counselor Managing Editor Joe Haley shows off some of the newest items in the ad specialty market. Looking for some unique ideas for 2011 promotions? Want to offer clients the latest products? Check out this episode of The Joe Show.  

Click here to see this new-products edition of The Joe Show.

Want more videos? Subscribe now to our YouTube videos.

Obituary: Graham Berwind, Chairman Of Berwind Group 
Graham Berwind, Jr., the former chairman, CEO and president of investment management company Berwind Group, died at his home on November 3. He was 81.
Berwind, whose firm owns and operates many prominent companies, including Counselor Top 40 distributor National Pen Corporation (asi/281040), was part of a five-generation, family-owned coal mining business that was founded in 1886. Berwind succeeded his father as company chairman in 1972 and oversaw the acquisition of National Pen in 2004.
Berwind is survived by his wife Joanne, children Charles, James, Jessica and Joanna, and four grandchildren. A funeral service for Berwind was held on November 8 at the Church of the Holy Trinity in Philadelphia. In lieu of flowers, memorial donations may be made to Penn Medicine Wissahickon Hospice, 150 Monument Road, Suite 300, Bala Cynwyd, PA 19004.

ADVERTISEMENT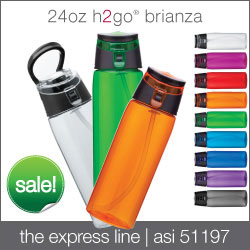 ASI Radio Offers Holiday Gift Ideas


This morning's Tuesday Morning Show on ASI Radio offered ideas for ways to stand out from the competition with your holiday gift choices. Plus, the hosts shared their "Favorite Things," offered a recap of last week's Power Summit and debated whether the green movement will continue its momentum.  
If you missed the show, a recording is now available at www.asicentral.com/radio. And, don't forget to join us for our next broadcast on Tuesday, November 23. Log on at 10:30 a.m. ET to listen to the show – and give us a call at (215) 953-4979 to hear your voice on the air.
Plus, mark your calendars for November 30 to join the ASI Radio crew as they welcome former First Lady Laura Bush to the show. Head to www.asicentral.com/radio at 10:30 a.m. ET to listen to the interview.

ADVERTISEMENT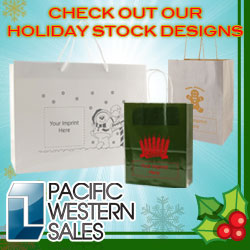 Doctors Receive Fewer Free Gifts 
A new study published in the Archives of Internal Medicine shows 84% of physicians maintained some type of tie with drug companies in 2009, however there is increasing evidence that doctors are receiving fewer extravagant gifts, like all-expenses-paid trips. The study, conducted by a team at Harvard University and Massachusetts General Hospital, is the first major review of doctor's practices since the passing of the Physician Payments Sunshine Act. "We found a significant decline overall in the percentage of physicians who have relationships with [the pharmaceutical] industry," said Eric Campbell, who led the study.
According to study data, about two-thirds of doctors accepted free drug samples, 70% accepted free food or beverages from pharmaceutical companies and 14% accepted payment in exchange for professional services, in 2009. While eight out of 10 doctors admitted a relationship with drug companies in the survey, researchers say the results were an improvement compared to the last survey, conducted in 2004, when 94% of respondents revealed a tie to pharma companies.
"Cultures to the beginning of time have figured that gifts engender a positive response toward the giver," said Campbell. "What's hysterical is the fact that physicians deny that these happen. It's absolutely ludicrous to think that drug companies would spend all their time and money giving away this stuff if it didn't work."
In an effort to keep drug companies from having an influence over the decision-making of doctors, the Pharmaceutical Research and Manufacturers of America enacted guidelines last year, limiting gifts to physicians. In addition to cutting down the number of large gifts to doctors - the goal of the guidelines - the rules have also reduced the number of promotional products that drug companies have given to physicians. Similar gifting restrictions have since been passed by Congress through the Sunshine Act, although the legislation does allow for educational items, like anatomical models, charts and patient kits, to be given to
doctors.
The Archives of Internal Medicine study evaluated the responses of nearly 2,000 doctors nationwide. No specific data related to the giving of promotional products to doctors was made available.

Obituary: Sam Polk, Founder Of Latama Eleganza 
Sam Polk, founder of supplier Latama Eleganza (asi/66570), died following a period of failing health on November 5. He was 84.
Polk, who only recently retired, started Latama in 1951, building the company into a leading designer of promotional frames, trays, jewelry and awards. "He was a great man and in many ways a second father to me," said Josette Silverhardt, who now manages Latama.
Polk is survived by his wife Claire and one son. Polk was buried on November 11 during a brief service at Hollywood Memorial Gardens in Florida.

ADVERTISEMENT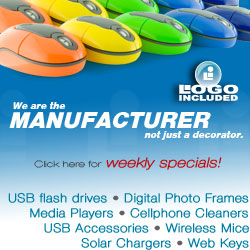 Are You An Apparel Pro?
Counselor is currently looking for case studies of how distributors have used a variety of apparel items in different client campaigns. Have you sold a t-shirt for a charity walk, a sweatshirt for a school event, or a jacket for a corporate sales incentive program?

We want to speak to you for our January issue. We're collecting case studies of how clients have implemented a variety of apparel items into different promotional programs. If you're interested in sharing your stories and being quoted in Counselor's January issue, please send a brief e-mail to Betsy Cummings at bcummings2368@nyc.rr.com.

Calling All Sales And Sales Support Superstars
Are you the next Advantages Sales Rep of the Year or do you know one? Or are you Advantages FIRST Sales Support Person of the Year or know one? Our January issue will be devoted to Advantages Sales Superstars and we want your nominations ASAP.
Recognize outstanding sales performance in yourself or others. In 2010, did you come up with something really creative that led to a huge sale? Did you have the largest sales volume in your company? Did you go way over 100% of your quota? Have you gone above and beyond for a client or your sales reps? If you think you or one of your colleagues should be a contender, e-mail Editor Kathy Huston and let us know what makes you so spectacular.
The winner will receive gifts and bragging rights for the year and have a magazine profile to show all your friends and family. Now doesn't that sound special? Send either your 100-word-or-less entry or, if you'd prefer, your video nomination, along with a high-res image if you have it available: khuston@asicentral.com. Looking forward to hearing from you!
stories.

In The News
BIC Graphic North America (asi/40480) has announced that it is celebrating the 30th Anniversary of the BIC Round Stic in 2011 with a year-long calendar of promotions.
Charles River Apparel (asi/44620) has earned the 94th ranking on Boston Business Journal's "Area's 100 Largest Private Companies" annual list.
Grossman Marketing Group (asi/215205) has announced the opening of its new Atlanta office.
Jelfin (asi/63296) announced that it has expanded its computer mouse product line and is branching into the ad specialty industry as a new supplier.
Newton Manufacturing (asi/283300) has formed an alliance with Ted A. "Bump" Davies, Jr. of Paradigm Partners as part of its strategic growth initiative. Davies will be providing innovative resources and creative campaign development to Newton's distributor representatives.
Sierra Pacific Apparel Group (asi/87224) announced that it has moved its corporate headquarters to 6300 West Loop South, Suite #100, Bellaire, TX 77401.
Touchstone Merchandise Group (asi/345631) has announced the acquisition of Thunder Road Brandworks (asi/334518). Charlotte, NC-based Thunder Road, including its owner Matt Coben, will now be a regional office of Touchstone.

People On The Move
SanMar Corporation (asi/84863) announced that it has hired Nick Eshkenazi to the newly created role of chief information officer.  
PRODUCT SPOTLIGHT
NEW! USB Sticks from AZX Sport ASI/30250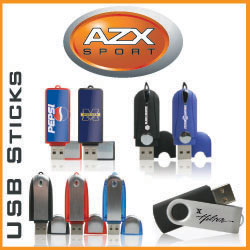 Features: 512MB - 16GB memory size available. Large variety of
colors and shapes. Ability to pre-load files onto USB.

Construction: Full color domed, Laser engraved
and pad printing available.

Lead Time: 1-3 business days on stock USB. 10 business days on
non stock USB. Minimum order 25pcs.

Orders and Art: Info.Promogram@aztex.com

Quote Requests: Info.Promogram@aztex.com

Visit www.azxpromotions.com to see our full line of products.

Or call 1-800-558-4836
CALL FOR QUOTE!
For other new and creative products,
visit the Product Central section on ASICentral.com.

EmailExpress SUPPLIER SPECIALS
Cast Your Vote for Custom Crest!  asi/47971  - Finalist! View Special...
Digitally printed banners at ridiculously low prices  asi/55571  - GH Imaging - Industry leader in digitally printed signs, banners, decals, and vehicle wraps. - asi/55571 View Special...
New Styles Best Sellers and Best Price 5 Star ASI  asi/93131  - We Will Hit Your Price To Win View Special...
10 Most Popular Models - Delivery in 7 days! 1GB $3.36  asi/90154  - FREE SHIPPING View Special...
Overseas embroidery special  asi/68463  - Caps with 5,000 stitches of EMB, only $0.99. View Special...
Spatulas For Everyday Use  asi/38980  - Classic Kitchen Necessities! View Special...
USA made Aluminum bottles  asi/62017  - Your Leader in USA Made Drinkware. View Special...
Say YES to more business with full color printing!  asi/79558  - Say YES to more business with full color printing. Call today to get $50 off your next order over $300! View Special...
New - Low Cost Vinyl Banner Supplier  asi/98600  - Ships next day after proof approval! View Special...
Our most popular drives at the lowest prices! Swivel model as low as 3.49 net. Call today!  asi/37218  - Free Shipping, Free Set Up, and Free 2 Color Imprint View Special...
Place your Holiday food gift order from O&H Danish Bakery Today!  asi/74806  - Kringle is an authentic Danish pastry known for its feather-light texture and butter-rich taste. View Special...
FREE SAMPLES, FREE SHIPPING, BAGS, BAGS, BAGS  asi/37980  - Visit us online www.bagworldpromo.com. View Special...
Peachtree Tees & Promotions/asi701979  asi/701979  - Hassle-Free Custom Screen Printing! View Special...
NEW Specials from Post-it(R)brand  asi/91240  - Check out the NEW Specials brought to you by Post-it(R) Custom Printed Products. View Special...
Great Gift Ideas  asi/79530  - Order your Memorable Business Gifts Holiday Catalog at www.primeline.com View Special...
NEJ $8 Men's Hooded Sweatshirt  asi/72806  - While Supplies Last View Special...
See why we were nominated for a Distributor Choice Award  asi/48051  - Counselor magazine has named DYR Design Your Recognition a finalist in the 2011 Counselor Distributor Choice Awards, vote for us in the AWARDS category. View Special...
Custom Logo Visa Incentive Cards, Great for employees and customers!  asi/43853  - Custom Visa Incentive Cards - Don't wait until it's too late! View Special...
Give A Timeless Classic From Hammacher Schlemmer  asi/59444  - Hammacher Schlemmer, offering the Best, the Only, and the Unexpected since 1848. View Special...
Holiday Bags  asi/42426  - Call for samples! View Special...
One flat rate for any Artwork or Digitizing Service from Clypart  asi/729300  - Your one stop solution for digitizing and artwork services. View Special...
New from Harry & David Dessert's on Us  asi/59710  - Dessert's on Us! Tasty. Scrumptious. Beautiful. And that's just the packaging. Add your client's logo to customize the gift. View Special...
Love Our Journals & Diaries? Let Us Know!  asi/86390  - Vote now at www.asicentral.com/asiawards View Special...

REGISTER BY NOVEMBER 30 FOR THE ASI WOMEN'S SUMMIT AND SAVE
Register by November 30 for the 2nd annual ASI Women's Summit taking place on February 18, 2011, during ASI Dallas, at the Adolphus Hotel's French Room and pay only $249! (Co-sponsored by Fields Mfg., asi/54100, J. Charles Crystalworks, asi/62985 and Logo Mats, asi/67849) 
You'll have the exclusive opportunity to network with other women professionals in the ad specialty industry, as well as hear a motivational Keynote by former First Lady Laura Bush.
The afternoon schedule will feature registration and networking from noon until 1:30 p.m., where you'll be able to share stories with colleagues while mingling with Mrs. Bush; a sit-down lunch with Keynote from 1:30 p.m. to 2:30 p.m.; an interactive hot topics discussion from 2:30 p.m. to 3:15 p.m. and an awards presentation highlighting the "Top 10 Women to Watch" from 3:15 p.m. to 3:30 p.m.

Click here to register and save. For more information on the ASI Women's Summit visit www.asishow.com. All attendees will receive a free autographed copy of Mrs. Bush's new book, Spoken from the Heart, a New York Times #1 best seller.
Follow The ASI Show on Twitter and become a fan on Facebook today!
The following are the dates and locations for The ASI Show in 2011:
Orlando, January 23-25, 2011
Dallas, February 16-18, 2011
New York, March 22-24, 2011
San Diego, May 18-20, 2011
Chicago, July 19-21, 2011
Plus, don't miss the ASI Advantages Roadshow, the industry's #1 traveling show. Visit www.advantagesroadshow.com for the complete schedule and go to www.asishow.com for information on all ASI Shows.
| | |
| --- | --- |
| | |
SPONSORED BY


Counselor® PromoGram® is a trademark of the Advertising Specialty Institute. You were sent this newsletter as a benefit of your ASI membership. Copyright 2010, ASI. All Rights Reserved.
If you'd like us to send Counselor PromoGram FREE to anyone else at your company (or to your off-site sales reps), go to www.asicentral.com/newsletters and complete the online form.
Interested in advertising in Counselor PromoGram? Send an email to ekoehler@asicentral.com
Click here to subscribe to Counselor® magazine. You must be a member of ASI to subscribe to this publication. The publisher has a right to refuse subscriptions to non-members.
Advertising Specialty Institute®, 4800 Street Road, Trevose, PA 19053