Survey Proves Global Power Of Ad Specialties
Showing the cost-effectiveness of promotional product as an advertising medium, the cost-per-impression (CPI) of an ad specialty item is currently $.005 (half of a penny), according to a new exclusive survey from ASI. First released yesterday

PRODUCT SPOTLIGHT
 

ASI NEWS

The Votes Are In 
Members cast 1,300 votes to choose the newest members of ASI's advisory boards, which help drive the industry forward.
Find out more.

Take That, Prime-Time TV 
ASI's new landmark study proves the power of promotional products and provides evidence of their cost-effectiveness and affordability.
Find out more.

LOGOMALL
ASI welcomes the following Suppliers to the LogoMall Network 
Find out more...
ASI STORE
Find, review, and purchase the latest exclusive ASI products... 
Find out more... 

 
 

ADVERTISEMENT

ADVERTISEMENT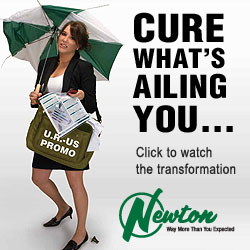 during the ASI Power Summit, the 2010 Global Ad Specialty Impressions Study compares the CPI of ad specialties to other advertising and marketing channels – and it shows that promotional products have a better return-on-investment than most other media.


The first version of this survey was conducted two years ago, and the newly-released edition has gone global, with reports on the impact of ad specialties in the U.S., as well as in Canada, England and Australia. Also included in the 2010 version are data breakdowns by demographic information such as age, race, gender, income levels and political affiliations. The survey was conducted by speaking to consumers and recipients of promotional products in New York, Chicago, Los Angeles, Philadelphia, London, Sydney, Toronto and Montreal.


"Our 2010 study once again proves the undeniable power of promotional products," says Tim Andrews, ASI's president and CEO. "Distributors and suppliers should use these results to educate their customers, prospects and end-buyers about ways ad specialties can increase sales and brand exposure. Not only do ad specialties make impressions on everyone who sees them, messaging is reinforced every time the item is used. No other form of media can allow the advertiser to so closely tie a benefit to the recipient."


Other findings in the survey include:
The most commonly-owned promotional products among U.S. recipients are writing instruments, T-shirts and calendars.
41% of U.S respondents said their opinion of the advertiser was more favorable after receiving a promotional product.
83% of respondents in the U.S. said they could identify the advertiser on a promotional item they owned.
Males are more likely than females to own shirts and caps, while females are more likely to own bags, writing instruments, calendars and health and safety products.
To check out the whole 2010 Ad Specialty Impressions Study and download a copy of the survey, go to www.asicentral.com/study.

ADVERTISEMENT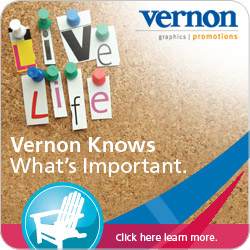 Counselor Unveils 2010 Power 50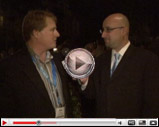 At a dinner last night during the ASI Power Summit, Counselor magazine announced the members of its 2010 Power 50. With 4Imprint (asi/197045) president Kevin Lyons-Tarr grabbing the number-one spot on the rankings, the 2010 Power 50 honors the industry professionals with the most influence on the market.


Made up of both suppliers and distributors, as well as some industry outsiders, the Power 50 list ranks its members from one to 50. After Lyons-Tarr, the remainder of the top five on the 2010 Power 50 are: SanMar's (asi/84863) Marty Lott, Greg Muzzillo and Vera Muzzillo from Proforma (asi/300094), Nicolas Paillot and Quenten Wentworth from BIC/Norwood, and HALO Branded Solutions' (asi/356000) Marc Simon.


To view the complete 2010 Power 50 rankings, go to www.asicentral.com/power50.

And click here to view pictures from last night's celebration of the Power 50 during the Power Summit at the Turnberry Isle Resort in South Florida. To see our video interview with members of the Power 50, click here.

ADVERTISEMENT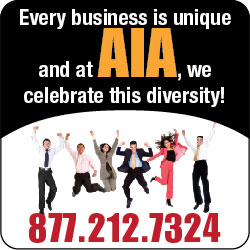 ASI Power Summit Kicks Off In FL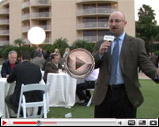 The fourth annual ASI Power Summit, taking place this week at the Turnberry Isle Resort in Aventura, FL, kicked off on Sunday night with a Speed Networking event. Attendees of the conference sat around tables and were able to meet dozens of their peers in a short period of time during one reception. Counselor Editor Andy Cohen caught up with Speed Networking recipients to see what they were learning about their new friends. Click here to watch the video.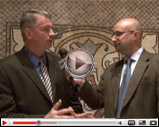 Also on Sunday night, ASI invited Dr. Sean Snaith, director of the Institute for Economic Competitiveness at the University of Central Florida, to deliver his economic outlook to attendees. Click here to watch a video interview with Snaith in which he provides his 2011 outlook for the economy and offers some key economic indicators for the ad specialty industry to follow next year.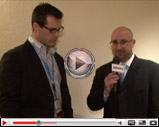 Also at the Power Summit, yesterday's general sessions included a conversation with product safety expert Frederick Locker, principal with law firm Locker Greenberg & Brainin LLP. Locker, who works with the Toy Industry Association on its product safety initiatives, discussed the impact of the CPSIA law and gave the Power Summit audience an inside look at current state of product testing in the U.S. and a broad. Click here to see a video interview with Locker immediately after his speech yesterday morning.

Click here to see pictures from the 2010 ASI Power Summit, which concludes today.

ADVERTISEMENT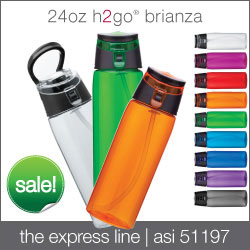 The Joe Show: New Products For 2011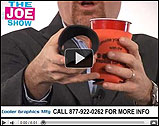 In this episode of The Joe Show, Counselor Managing Editor Joe Haley shows off some great new items to show clients for next year. Looking for product ideas sure to get attention? Want to suggest unique promotional concepts to clients for 2011? Check out this episode of The Joe Show.  

Click here to see this new-products edition of The Joe Show.

Want more videos? Subscribe now to our YouTube videos.

ADVERTISEMENT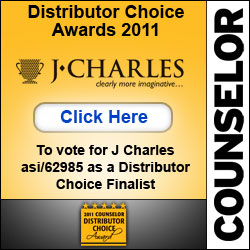 Broder Posts Third-Quarter Sales Increase
The bounce-back year for Counselor Top 40 supplier Broder Bros. (asi/42090) continues after the company announced a more than 9% increase in year-over-year sales in the third quarter, bringing in total sales of $210.7 million. In addition, the supplier reported a $10.1 million increase in gross profit, for a total of $41.1 million. In a release announcing its Q3 results, Broder attributed the jump to increased unit volumes (a 5% year-over-year jump) and higher gross margins – the latter stemming from price increases on items that were purchased previously at lower cost.

In its report, Broder states it "regained lost market share during the third quarter," partly from overall market growth and partly from a three-pronged guarantee it instituted in July 2009 – a guarantee it extended to its private-label garments in the past quarter. The Pennsylvania-based supplier also recorded $12.9 million in income from operations, compared to a loss of $1.7 million the previous year.

Despite the growth, Broder acknowledged it was hampered by supply chain issues from its vendors, particularly in its T-shirt categories. In addition, Broder said that customer demand exceeded expectations despite cost increases, including a third increase announced by its suppliers in October that will allow it to achieve higher-gross margins in the fourth quarter this year. Broder previously posted a 23.9% revenue decrease between 2008 and 2009, but still accrued $328.6 million in that time span to rank as the second-largest supplier in the industry.

ADVERTISEMENT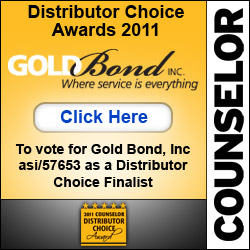 ASI Radio On The Air


Today's Tuesday Morning Show on ASI Radio offered ideas for the right credit card for your business and discussed how listeners could enter Advantages' Sales Rep of the Year contest. Plus, the hosts shared their "Favorite Things" and discussed the best ways to keep your star employees.   
If you missed the show, a recording is now available at www.asicentral.com/radio. And, don't forget to join us for our next broadcast on Tuesday, November 16. Log on to www.asicentral.com/radio at 10:30 a.m. ET to listen to the show – and give us a call at (215) 953-4979 to hear your voice on the air.

InnerWorkings Reveals Sharp Revenue Spike
Counselor Top 40 distributor InnerWorkings (asi/168860) announced it generated $119.1 million in revenue in the third quarter, a 21.3% increase in year-over-year figures compared to 2009. The distributor also reported a 14.6% increase in adjusted revenue in the third quarter.

"We have experienced steady business acceleration in 2010 as a result of important new client wins and a recovery in our end markets," said CEO Eric D. Belcher. To that end, the Chicago-based distributor generated $11.8 million in revenue from new accounts for the quarter, for a total of $46.3 million year-to-date.

"Marketplace recognition of the value of our business model continues to increase," said CFO Joseph M. Busky. "We will continue managing expenses prudently while seeking to optimize our resources and deliver a strong return on invested capital."

As a result of its third-quarter growth, the distributor revised its 2010 revenue outlook. The company is now expecting revenues between $465 and $475 million, compared to its previous estimate of between $440 and $470 million.

Vote Now For Distributor Choice Awards


Every year Counselor magazine honors the best industry suppliers with our Distributor Choice Awards. Of course, we can't name the winners without you, because these awards are chosen solely by industry distributors.
Voting is now open for the exclusive Counselor Distributor Choice Awards. Please click here to vote in the Counselor Distributor Choice Awards.
These valued awards will be given out to winning suppliers at the ASI Show in Orlando on January 23, 2011. Your vote counts and we thank you in advance for your participation. Voting ends Friday, November 19.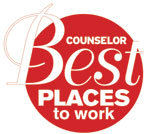 Best Places To Work Halloween Contest
Did your company throw the best Halloween Party in the industry last week? Did ghosts and goblins take over your office? Join Counselor's Best Places to Work community, and share your wacky office Halloween stories – pictures and videos are welcome too. Go now to our Facebook page at www.facebook.com/BestPlacestoWork to post your favorite pictures and stories from your company's Halloween outing.
Counselor will honor the winning office with a $100 gift card – a great way to enhance that holiday party in a couple months. Plus, we'll even feature the winning office in a story in an upcoming issue of Counselor. Head now to www.facebook.com/BestPlacesToWork to share your stories.

Calling All Sales And Sales Support Superstars
Are you the next Advantages Sales Rep of the Year or do you know one? Or are you the FIRST Advantages Sales Support Person of the Year or know one? Our January issue will be devoted to Advantages Sales Superstars and we want your nominations ASAP.
Recognize outstanding sales performance in yourself or others. In 2010, did you come up with something really creative that led to a huge sale? Did you have the largest sales volume in your company? Did you go way over 100% of your quota? Have you gone above and beyond for a client or your sales reps? If you think you or one of your colleagues should be a contender, e-mail Editor Kathy Huston and let us know what makes you so spectacular.
The winner will receive gifts and bragging rights for the year and have a magazine profile to show all your friends and family. Now doesn't that sound special? Send either your 100-word-or-less entry or, if you'd prefer, your video nomination, along with a high-res image if you have it available: khuston@asicentral.com. Looking forward to hearing from you!

In the News
Altobelli Advantage Inc. (asi/119272) has announced that Michelle Altobelli, CEO and promotional consultant at the company, is the 2010 recipient of the Alumni Distinguished Achievement Award at University of Wisconsin-Eau Claire.
BIC Graphic USA (asi/40480) has announced that it received the Karosy Path to Peace Award from Haven House for its donations to the shelter throughout the years.
Promotional Professionals Pay It Forward Day (PromoProsPIFDay), the first of an annual event, was held on Saturday, November 6. Suppliers, distributors, service providers and personnel from regional, national and international associations volunteered in the community to help those in need.
Newton Manufacturing (asi/283300) has raised over $10,000 for the United Way of Jasper County's Dare to Care challenge, 10% more than its contribution last year.
Tower Products (asi/345710) has moved to a new office at 11142 Renner Blvd., Suite 100, Lenexa, KS 66219. The distributor says to use the new address when shipping UPS, FedEx or any non-U.S. Mail carrier. All U.S. Postal mail must be sent to PO Box 15184, Lenexa, KS 66285.

People on the Move
EMT (asi/52263) has announced that Thomas Farrell has joined the company as marketing assistant/inside sales representative.
The Magnet Group (asi/68507) has hired Dan Jellinek as its new senior vice president of sales.
Vantage Apparel (asi/93390) has promoted Brett Garran to regional sales manager for the Northeast region, including NJ, NY, PA and all of New England, and has hired Shirley Bennett as the sales representative for NY and northern NJ.

PRODUCT SPOTLIGHT
NEW! USB Sticks from AZX Sport ASI/30250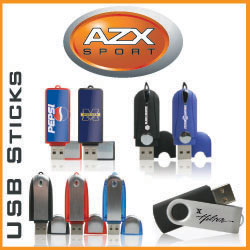 Features: 512MB - 16GB memory size available. Large variety of
colors and shapes. Ability to pre-load files onto USB.

Construction: Full color domed, Laser engraved
and pad printing available.

Lead Time: 1-3 business days on stock USB. 10 business days on
non stock USB. Minimum order 25pcs.

Orders and Art: Info.Promogram@aztex.com

Quote Requests: Info.Promogram@aztex.com

Visit www.azxpromotions.com to see our full line of products.

Or call 1-800-558-4836
CALL FOR QUOTE!
For other new and creative products,
visit the Product Central section on ASICentral.com.

EmailExpress SUPPLIER SPECIALS
Trophies, Awards, Plaques and more... NO SETUP FEES!  asi/48051  - DYR has a vast array of Awards, Trophies, and Plaques and will meet any needs you may have. No Setup Fees and Free Personalization View Special...
CLOSEOUT, 1/2 PRICE SALE, TOTES, DUFFELS, DRAWSTRINGS  asi/37980  - Visit us online www.bagworldpromo.com View Special...
Night Lights: The 6 Things You Need To Know   asi/70205  - FREE setups! View Special...
Lowest Pricing & 7 Day Delivery on Most Popular USB, 2G $4.53  asi/90154  - Free Shipping View Special...
Flash Drive Web Key Only 2.00 Net Free Print 5 Star ASI  asi/93131  - We Will Hit Your Price To Win View Special...
End of Summer Flying & Promo Banner Specials / J.D. Inflatables / ASI 62993  asi/62993  - Flying and Promo Banners are a great way to advertise your event whether you are on the go or just want a simple / easy product to work with at your retail location. View Special...
Saving money just makes cents!  asi/47700  - Saving money just makes cents! KlipNotes hold documents, notes and photos while easily adhering to computer monitors, refrigerators, lockers, dashboards & more. No residue when removed! Available in transparent and solid colors. Only $.99(c) for 250 View Special...
Perfectly Round Patented Candy Drive (TM) On Sale! As low as $4.15 net.  asi/37218  - Free Shipping, Free Set Up, and Free 2 Color Imprint View Special...
Flu Season is here, Ad Master has you covered with Pill Boxes bellow eqp  asi/31485  - Visit us online for more great specials www.admasterline.com. View Special...
Wrapping up for the Holiday's  asi/35745  - Holiday Wrapping? View Special...
EQP Special: ANY flavor Clearly Organic lip balm, no setup!  asi/51599  - Promote your company or event with Clearly Organic premium lip balm! Twelve mouth-watering organic flavors, SPF & accessory options, no palm oil, gluten, petroleum, or parabens. See why Clearly Organic is The Best Lip Balm for the World (r). View Special...
Carhartt - Rock bottom prices, free freight offer  asi/84143  - Carhartt Workwear - rock bottom prices View Special...
Omega HTC Writing Instruments November Super Sale  asi/75067  - Sizzling Prices on Full Color 'Show and Tell' Pencils and Click Pens for November. View Special...
LOWEST PRICE EVER on Non Woven Grocery Totes. PWS asi/75731  asi/75731  - Price reduction on Pacific Western Sales non woven grocery totes. Price as low as $1.32c for grocery tote size 12x8x13, and as low as $1.42c on grocery tote size 13x10x15. Made of 100 GSM non woven material, with a PVC bottom board also included. View Special...
Super Low on PolyPro  asi/42424  - Bullet has unbelievably low prices on the most popular non-woven totes. View Special...
USB Holiday Shapes on Sale  asi/90767  - Call us for more stock shapes. View Special...
DEBCO - Prepare for Winter for under $4.00  asi/48885  - DEBCO - What is the best WINTER promotional product that will kept, used and appreciated all for under $4.00? View Special...
Holiday Ideas for Kids  asi/97539  - You still have time! NEED HOLIDAY HANDOUTS FOR THE KIDS? A Breakfast-with-Santa gift? Wikki Stix One-of-a-Kind Creatables is standing by to help! View Special...
40% Off on the Ultimate Holiday Gift from Paris - FAUCHON Chocolates  asi/90547  - To learn more give us a call at 866-488-4322. View Special...
Sportco offers hot new apparel styles for 2011  asi/88792  - Blank or decorated, Sportco is your premier source for fleece apparel! View our new 2011 Apparel & Design Guide now. View Special...

HAVE YOU REGISTERED YET FOR THE ASI SHOW?
From the industry's top suppliers and best-in-class education, to an unprecedented list of keynotes and special events, you'll find it all at The ASI Show.  
Plus, ASI distributor/decorator members enjoy FREE admission, FREE education, FREE networking and even a FREE hotel room.
Look for these hot events at the 2011 ASI Shows:
Register today for the 2011 ASI Shows at www.asishow.com or call 877-ASI-SHOW with questions.
Follow The ASI Show on Twitter and become a fan on Facebook today!
The following are the dates and locations for The ASI Show in 2011:
Orlando, January 23-25, 2011
Dallas, February 16-18, 2011
New York, March 22-24, 2011
San Diego, May 18-20, 2011
Chicago, July 19-21, 2011
Plus, don't miss the ASI Advantages Roadshow, the industry's #1 traveling show. Visit www.advantagesroadshow.com for the complete schedule and go to www.asishow.com for information on all ASI Shows.
SPONSORED BY


Counselor® PromoGram® is a trademark of the Advertising Specialty Institute. You were sent this newsletter as a benefit of your ASI membership. Copyright 2010, ASI. All Rights Reserved.
If you'd like us to send Counselor PromoGram FREE to anyone else at your company (or to your off-site sales reps), go to www.asicentral.com/newsletters and complete the online form.
Interested in advertising in Counselor PromoGram? Send an email to ekoehler@asicentral.com
Click here to subscribe to Counselor® magazine. You must be a member of ASI to subscribe to this publication. The publisher has a right to refuse subscriptions to non-members.
Advertising Specialty Institute®, 4800 Street Road, Trevose, PA 19053