SPONSORED BY


| | |
| --- | --- |
| | ADVERTISEMENT |
did the new study. It might eliminate some litigious people. We're just going along with what our customers feel is important to them. Our customers are who run our business and I think we all know that."
How the new report will affect California's proposed bill requiring that all products or food containers used by children three years and younger contain only trace amounts of BPA is still to be determined. The measure has been passed by the state senate and is awaiting a vote in the assembly. No matter how the vote goes, the damage may already be done to any products that contain BPA, says Breckenridge. "I just did a show and the people weren't aware of the finding of the FDA. They were only aware of the original report and had an alarmist attitude. I hope that California sees the recent findings and realizes we don't need another regulation that would proliferate."

ADVERTISEMENT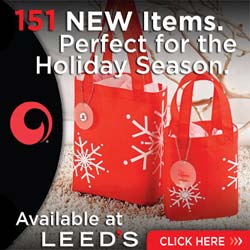 Taymark Sued For Discrimination
Four former employees of Taymark (asi/342382) have filed suit against the company alleging they were laid off due to discrimination based on their age and gender. The four separate suits were filed in late July and seek damages in excess of $50,000. Jonathan Hegre, senior corporate counsel for Taymark, declined to comment for this story.
Discussions between both sides broke down previous to the filing prompting the suit, says the lawyer for the plaintiffs, which include Barbara Benedict, 60; Betty Dueber, 47; and Angela Proper and Gina Lynch, whose ages were not given. Each of the women says that they were let go and replaced by younger and less qualified people during a restructuring in June 2007. The suit also claims that men with inappropriate employment histories were retained along with friends of managers and female employees they found attractive.
A response filed in the court by Taymark disputes the allegations and cites the fact that several women hold key positions within the organization. Speaking last Tuesday, outside counselor John Hauge told the Associate Press: "The company vigorously disputes the allegations contained in the lawsuits and is confident it will prevail."

ADVERTISEMENT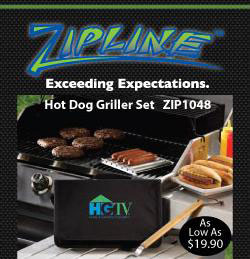 The Joe Show: Maps
In this episode of The Joe Show, Managing Editor Joe Haley shows off some of the coolest and most useful promotional maps available to distributors and their clients. Can't find your way? Let our tour guide show you around.
Click here to watch this geographical edition of The Joe Show.

ADVERTISEMENT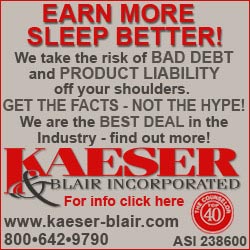 TV Advertising Revenue Falls 4% In 2nd Quarter
Total broadcast TV ad revenue fell 4% in the second quarter of 2008, according to a recent report by the Television Bureau of Advertising, and dropped by 1.3% for the first half of the year. "I really don't think it's a surprise," says David Woods, president of Adventures in Advertising (asi/109480). "I think the trends are very clear. As the market becomes more fragmented, I think traditional media like newspapers and TV have been struggling and will continue to struggle."
The latest data is part of a larger trend of sagging TV advertising revenue. Television marketing was down 4.4% in 2007 and 5.6% in the fourth quarter alone. Advertising did rise 1.7% in the first quarter of this year, though the gain was tempered by a weakened economy and significant inflation. The second quarter statistics, collected by TNS Media Intelligence, reported that network TV ad revenue was down 4.8%, local broadcast ad revenue fell 9.1% and syndicated TV ad revenue was up 9.1%. Mark Ziskind, COO of Caliendo Savio Enterprises (asi/155807), notes that while companies may be spending less on traditional media, their advertising budgets are remaining the same by channeling their money into new media and other digital ventures. "I think what you're seeing is the marketing spending is shifting," he says. "The whole digital environment is creating a lot of change."
Even in a troubled economy, advertising specialties as a whole were up 3.7% for the same quarter, according to ASI's quarterly sales survey. With a 3.4% increase in the first quarter, the possibility exists that companies spending less on TV and traditional media are actually spending more on promotional products. "We have individual clients that are spending more on promotional products, but it's really hard to chart the one to one relationship," Woods states. "You can in some cases. But overall, I think that would be a clear trend."

ADVERTISEMENT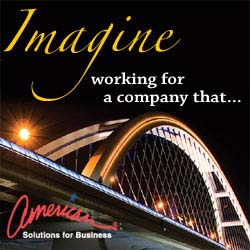 Check Out ASI Internet Radio


Every Tuesday morning from 10:30am eastern time to 11:00am, a team of ASI editors will be debating the most important topics facing the industry. Of course, we'll also be offering our own off-beat look at the market. This week we discussed the impact of the FDA's decision on BPA, the marketing phenomenon that is Michael Phelps (and his 12,000-calorie-a-day diet), presidential bobbleheads, and advertising in strange places.
If you missed the show, don't worry. A recording is now available at www.asicentral.com/radio. And, don't forget to join us next Tuesday morning, August 26, at 10:30 am eastern time when we'll share our favorite back-to-school stories. We'll be taking calls from the audience, so please do call us at 215-953-4979 to hear your voice on the air.

ADVERTISEMENT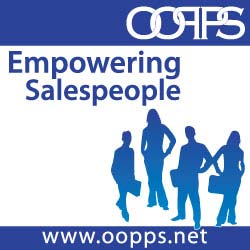 Weekly News Video: Bisphenol-A
In this PromoGram weekly news video, we discuss how the FDA decision on Bisphenol-A, the controversial chemical used in many plastics, will impact the ad specialty market.
Click here to watch Counselor Editor Andy Cohen discuss the top news story of the week.

ADVERTISEMENT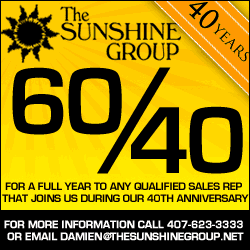 Visions Marketing Joins Target Marketing Group
Steve Paul's and John Leahy's paths crossed about a year ago, and they haven't uncrossed since. The respective leaders of Visions Marketing (asi/352503) and Target Marketing Group (asi/341691) worked on a merger deal for about a year, reaching an agreement last week that has Visions joining the Target Marketing Group with its six affiliates. "We're excited about it," says Leahy, the president and CEO of Target. "It's going to add another $4 million to $5 million a year in sales to our top line, and we expect it to be a mutually beneficial program."
The Visions Marketing name will be retained, as will the management staff and majority of the company's structure, save some employees that will be reassigned to Target's headquarters in Owings Mills, MD. Paul will remain as president of Visions but will also become vice president of sales & marketing for the Target Group. Adam Kaplan of Visions will become national sales manager for Target.
The deal, announced last week, is still being finalized. Financial terms were not revealed, but Target says that it now expects total company revenues to reach $22 million in 2008. Leahy expects to utilize Visions' strong connections in the Washington, D.C. area. "One thing we've been striving for for years is a significant presence in the Washington, D.C. market," he says about the Gaithersburg, MD, firm. "With their reputation down there and their placement in that market, it's a great opportunity to expand our business."

Headway Promotional Products Purchased By Industry Vets
Gene and Barbara Head ran Headway Promotional Products (asi/222430) for 35 years, but when no one in the family stepped up to take over the business, industry veteran and Headway employee Suzanne White seized the opportunity. "Nobody in the family wanted it," says White, who has spent
31/2 years at Headway, "so we said, 'Well, can we buy it?' It just kind of fell in place." And to uphold the precedent of two heads being better than one, White recruited Mark Josey, an independent sales associate with 10 years of experience at Forrester Smith and Geiger, to join her. "To be honest with you, I've been after Mark ever since I came to work here," she reveals.
White will be named president and Josey vice president, and the Birmingham, AL, distributor will carry "woman-owned business" status. The Heads will remain involved with the company. Financial terms of the deal, which was finalized at the end of June, were not disclosed.
The new owners' primary goal is strengthening the customer base. "First of all, what we're looking to do is to continue the strong relationships that Headway has built over the past 35 years," Josey says. Josey is counting on referrals and his past contacts to help expand the business. Headway has also moved its showroom to a more accessible location on the ground floor.

Share Your Writing Instrument Case Studies
Counselor's 4th Annual Writing Instruments Issue is arriving soon, and we want to feature your best case studies about pens, pencils, markers, highlighters and anything else that applies. Did your clients use pens in an innovative, creative, fun or interesting way? We want to hear about it. E-mail your best stories – clients can remain anonymous – to cmittica@asicentral.com.

In the News
Abante Marketing (asi/101847) announced it will break ground on a new 10,000-square foot facility in Omaha.
American Solutions for Business (asi/120075) announced that it will be holding its National Sales Conference in Dallas from Feb. 2-6, 2009, in conjunction with the ASI Dallas Show.
Awardcraft (asi/37650), Visions Awards (asi/93986) and AITG (asi/35530) have developed an exclusive partnership with Crisp Design in the UK and Europe.
Boardroom Custom Clothing (asi/40705) was awarded the 'ECO' trademark in both the United States and Canada for its Boardroom Eco Apparel line.
Broder Bros. (asi/42090) has revived the Harriton brand line, which features a variety of new polo, woven, athletic, and outerwear styles, and is now also offering all-season apparel from Rossignol.
G2CU.com & Associates Inc. (asi/58484) has introduced the "Super Dust Pump," a hand pump that cleans keyboards and desktops without compressed air or frozen liquid.
Hanes (asi/59528) has announced its new EasyColor system to make it easier to shop and maintain programs with the company by dividing its color offerings into three groups.
Incentives West was selected by Rand McNally (asi/80690) to market its products to distributors in the Western U.S.
Maple Ridge Farms (asi/68680) has moved to its new location at 975 S. Park View Circle, PO Box 69, Mosinee, WI 54455. Its phone and fax numbers remain the same.
Millennium Leather LLC (asi/71235) introduced the industry's first leather awareness pin in its 2008 holiday catalog.
Pencoa/The Supermatic Line (asi/77040) has announced that Tools of Marketing (asi/345333), Gift Finder International (asi/205430) and Weisenbach Specialty Printing Inc. (asi/356563) are the winners of its Customer Loyalty Program for July.
Sunderland of Scotland (asi/90145) will introduce its 2009 apparel line on August 19 at the West Palm Beach show and August 26 at the PGA Fall Expo.
Vantage Apparel (asi/93390) has introduced the ZOOM same-day embroidery service.

People on the Move
Avaline (asi/37590) announced that David Rothman joined the company as vice president of business development.
CSE (asi/155807) has announced the hiring of Chellie Hormanski for the role of account director.
Daymond Willis Holdings appointed John Solberg as vice president, sales for Peter Scott North America.
R.S. Owens (asi/75530) has announced the promotion of Brian Nawrocki to executive accounts senior customer service specialist.

PRODUCT SPOTLIGHT
Exclusively from Otto - ASI/75350
Style #: 78-762

NEW! Camouflage Piping Design Brushed Cotton Twill Low Profile
Pro Style Cap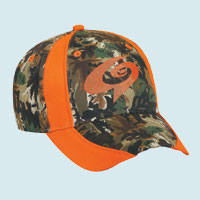 65% Polyester 35% Cotton Camouflage
100 % Cotton
Structured
Firm Front Panel
Low-Fitting

6-panel cap
Seamed Front Panel with Full Buckram
6 Embroidered Eyelets
Pro Stitch on Crown
Matching Fabric Undervisor
Matching Fabric Adjustable Hook and Loop Closure
Available in 6 Unique Camouflage Options
Visit our website to see more great products!
For other new and creative products,
visit the Product Central section on ASICentral.com.

EmailExpress SUPPLIER SPECIALS
<!—Begining of generated Content for 08/12/2008 to 08/18/2008-->

Kool Pak Coolers! $1.99 (R)! asi/65595 - Order Now - 1-888-KOOLPAK or visit us at www.koolpak.com/. View Special...
Another Great Distributor Offer from ETTSI asi/53434 - Four great incentive gifts including a $100 gasoline gift certificate for only $5.95! View Special...
$59.99 NET 7" Frames asi/63053 - To view full selection, call CorporateKey at 1-866-438-5655 or visit www.CorporateKey.com/. View Special...
Exclusive 3D Crystal Wine Stopper/Dog Tags, Best Price! asi/49723 - Exclusive 3D Crystal Wine Stopper/Dog Tags from Digital Crystal Imaging. View Special...
Get Ready for Summer. Go Green w/our Canvas Tote Bag Special asi/39511 - Visit us online www.mybaginc.com/. View Special...
DUTCH HARBOR GEAR HEAVYWEIGHT SWEAT'S ON SALE asi/76636 - New safety colors available : new orange & new green. View Special...
Entertain in Style with Picnic Time Products asi/78065 - PICNIC TIME :: So much more than picnic www.picnicpromotions.com Picnic and more - Do something original! View Special...
DEBCO (ASI-48885) not only specializes in Environmental Items...great deals abound!!! asi/48885 - Huge savings abound at DEBCO (ASI-48885).....Outdoor Living Products at enormous discounted pricing....while quantities last!!!! View Special...
Go Green with WEB-100 Gadget. asi/63053 - To view full selection, call CorporateKey at 1-866-438-5655 or visit www.CorporateKey.com View Special...
More Than Crystal! asi/47759 - Crystal D is more than crystal! The exclusive design of this award provides a stylish alternative to a traditional obelisk. Reward success and innovation with the Virden Peak! To view all awards in the Verde Gallery, visit www.crystal-d.com! View Special...
NEW!! Healthy Living Products asi/70122 - Products to Help you stay Healthy View Special...
Kool Pak has 2 NEW Drawstring Back Paks! $2.95(R) and $4.95(R) asi/65595 - Order Now - 1-888-KOOLPAK or visit us at www.koolpak.com/. View Special...
CHICAGO PRINTING & EMBROIDERY HOMERUN asi/700303 - $1.49 tees and $2.49 hats at Chicago Printing for end of summer. We are a Family owned Screen printing and Embroidery company located in the Chicago area. Over 20 years exp.. Please visit us at www.yourshirtstore.com or call 847-931-1033 View Special...
Custom Branded Gas Gift Cards On Sale! asi/92429 - CUSTOM BRANDED GAS CARD PROMOTIONS by USA CONNECT now on sale! Come Check Us Out!! Promote with custom branded gas cards. Choose from ARCO, ExxonMobil, Chevron, BP, Sinclair and Shell gas cards!! This promotional campaign will get results! View Special...
America's Fastest Overseas Cap Manufacturer asi/86043 - Seba offers Direct Manufacturing on custom caps, visors, bags, jackets, shirts and much more. We offer low minimums, Free Spec samples, Free Digitizing and Fast Turnaround. Go Seba! Go Custom! Call for details. View Special...
$6.99 (NET) - 2GB USB Drive - Offer Ends Soon! asi/63053 - $6.99 (NET) - 2GB USB Drive – Offer Ends Soon! To view full selection, call CorporateKey at 1-866-438-5655 or visit www.CorporateKey.com/. View Special...
Call Today For EQP On Your Next Order asi/93131 - Get EQP On Your Next Flash Drive Order. View Special...
$6.99 (NET) - 2GB USB Drive - Offer Ends Soon! asi/63053 - $6.99 (NET) - 2GB USB Drive – Offer Ends Soon! To view full selection, call CorporateKey at 1-866-438-5655 or visit www.CorporateKey.com/. View Special...
New Revised T700 Jive MP3 Player!!! asi/61005 - The new revised Jive MP3 Player is the worlds smallest Mp3 player at only 1.6" long and weighing only half an ounce. Memory ranges from 512mb - 4gb. Standard fulfillment in 5 days. HG, your Tech Products Specialist | ASI 61005. View Special...
<!—End of generated Content for 08/12/2008 to 08/18/2008-->

ASI SHOW
The following are the dates and locations for The ASI Show in 2009:
Orlando: January 3-5
Dallas: February 4-6
New York: March 8-10
Chicago: July 21-23
ASI Holiday & Incentives Expo, Las Vegas: September 16-17
Plus, don't miss the ASI Advantages Roadshow, the industry's #1 traveling show. Visit www.advantagesroadshow.com for the complete schedule!

Counselor® PromoGram® is a trademark of the Advertising Specialty Institute. You were sent this newsletter as a benefit of your ASI membership. Copyright 2008, ASI. All Rights Reserved.
If you'd like us to send Counselor PromoGram FREE to anyone else at your company (or to your off-site sales reps), go to www.asicentral.com/newsletters and complete the online form.
Interested in advertising in Counselor PromoGram? Send an email to ddienna@asicentral.com
Click here to subscr

ibe to Counselor® magazine. You must be a member of ASI to subscribe to this publication. The publisher has a right to refuse subscriptions to non-members.
Advertising Specialty Institute®, 4800 Street Road, Trevose, PA 19053