SPONSORED BY


| | |
| --- | --- |
| | ADVERTISEMENT |

While the major companies are expected to abide by the changes, Danny Rosin, president of Brand Fuel Inc. (asi/145025), is skeptical that smaller companies will follow. "The smaller to mid-size pharma companies will do what they want to do," says Rosin, who does 15% of his business with such smaller companies. "It's not a must-do type of thing."

PhRMA's previous revision occurred in 2002, but "the code is a lot more stringent than in the past," Juels says of the latest changes. No current federal legislation exists similar to PhRMA's regulations, but a tougher ban is currently making its way through the Massachusetts state government. Nonetheless, the political motivation of an election year has been cited as a major factor for the update coming at this time. "Because the pharmaceutical industry is a very lucrative industry," says one supplier who does the majority of its business with drug companies, "[the candidates are] going to pound on them to say, 'How do you reduce the cost of prescription drugs so that more people can afford drugs?' And they're going to say, 'Well we're cutting all these costs.' And that's us."

Alternatives are already being sought out. Educational items, both to medical professionals as well as patients, are being trumpeted as the most obvious solution. Others have faith that the industry will adapt and be creative enough to secure the lucrative marketing dollars up for grabs. "They're going to have to," says BIC Graphic USA (asi/40480) President Jack Teague, whose company does single-digit sales percentage-wise with drug companies, about adapting. "Companies are going to have to reinvent themselves as the marketplace continues to change."

ADVERTISEMENT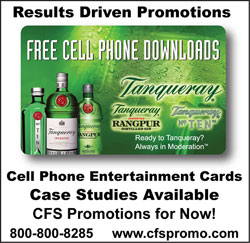 2nd Quarter Industry Sales Grow 3.7%; Watch the Video Report
ASI's Quarterly Sales Survey, just released today, reveals that second quarter industry sales for the industry increased by 3.7% compared with sales from the same time period in 2007. The percentage is equal to a $190 million increase, according to the 2007 industry revenue number of $19.6 billion. The second-quarter sales increase follows the 3.4% jump in first-quarter sales. Despite the increases this year, though, the second-quarter survey found that distributors have a slightly more worried view of the industry since the first quarter. The number of distributors that reported sales increases for the second quarter dropped six percentage points to 41%, marking the fourth consecutive quarterly decline.
Iowa-based Newton Manufacturing Co. (asi/283300) is reporting flat sales for the second quarter but doesn't see any fear in the eyes of buyers. The company attributes its stagnant sales on Mother Nature, namely the recent floods experienced by the state. That said, it isn't blind to the larger economic issues. "Gasoline prices aren't a help by any means but I would hesitate to say that that's chopped off any of the business," says Jerome Hoxton, president. "The challenging economy is affecting certain sales areas and business segments but others are picking up and, most important, our customers are not wringing their hands. We have a lot of work in-house right now so I'm looking forward to a good third and fourth quarter."
Joy Smith, owner of Joy of Adverting (asi/237605), categorizes her distributorship as a small business on the national level but mid to large for the Albuquerque area where she is based. Her revenues are up 11% for the second quarter, which she attributes to proactive measures. "When economists tell us that we are in a slumping market, we don't sit back and wait for the phone to ring," she says. "I think our sales will remain strong and I have every indication that we are going to go out with a bang at the end of the year."
In California where gas prices are approaching $5 a gallon, business remains steady with last year's second quarter, says Memo Kahan, president of PromoShop (asi/300446). He has noticed one big difference this year: "Our orders are way up but we have definitely noticed that the order size is dropping," he says. "We are still ahead of last year but are working harder." Still, Kahan remains confident that conservative buyers will change their tune as the end of the year approaches. "Businesses still need to advertise and are watching their spending right now, but believe me, the remainder of their budgets will be spent during that last quarter."

Click here to watch our weekly news video on the 2nd Quarter Sales Survey and see why Counselor Editor Andy Cohen believes the ad specialty industry is thriving while other markets are hurting.

ADVERTISEMENT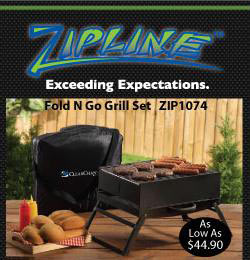 Jornik Takes Over Funco Lines
Jornik Manufacturing Corp. (asi/63549) has issued a press release that it will "supervise and fulfill" orders from Funco (asi/55525), effective immediately. The release goes on to acknowledge that Jornik will "ultimately" market and produce Funco's lines as well. While it does stop short of saying that Funco has been purchased by Jornik, Counselor has learned that Funco has been experiencing financial troubles due to the embezzlement of an undisclosed amount of money by a company employee and efforts to contact President Hank Arkin have been unsuccessful.

Peter Herz, CEO of Jornik, was contacted but could not confirm or deny if his company had purchased Funco. He would only say that he was friends with Arkin and that the release, which also stated that all Funco-related correspondence and invoices would now come from Jornik, contained his only comments.

ADVERTISEMENT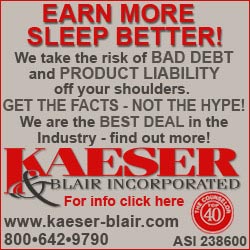 The Joe Show: Office Products


In this episode of The Joe Show, Counselor Managing Editor Joe Haley shows off some of the latest office products in the ad specialty market. Do you have clients looking for the perfect corporate gifts? These items could be the perfect things to offer.

Click here to watch The Joe Show.

ADVERTISEMENT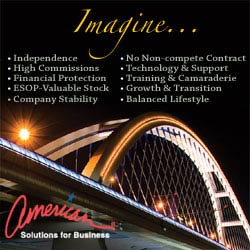 Under The Sun Promotions Acquired
Under The Sun Promotions Inc. (asi/348068) has been purchased by Amcor Sunclipse North America, an $11 billion Australian-owned custom packaging company. Terms of the deal were not disclosed. The newly-owned company will merge with Amcor's KHL Incentive division to create an $11 million distributorship.
Being a part of a large multinational company will expose Under The Sun Promotions to a host of new client opportunities, says George Sagadencky, former president and new division manager. "Amcor owns quite a few U.S. companies where they are already selling custom packaging and paper products. We would like to tap into their existing market and increase our revenue that way as well as by recruiting more sales reps while still having the stability to purchase product."
KHL Incentive will be moving their offices into Under The Sun's current location in Encino, CA, and will be bringing with them additional employees. "We are expanding our sales forces and will have more buying flexibility," says Sagadencky. "It's going to more than double our business immediately."

ADVERTISEMENT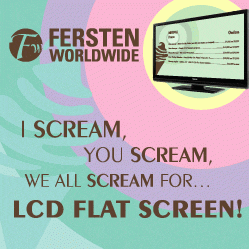 Alpine Graphic Purchases Personally Yours of the Triad
Alpine Graphic (asi/119201) has acquired Personally Yours of the Triad (formerly asi/294392), a move that will allow the embroidery and apparel company to make greater inroads into promotional products. Financial terms of the deal were not disclosed. The two companies, both located in High Point, NC, moved quickly once Alpine President Don Allen received word that Personally Yours owner Carol Friedman was looking to sell the company and retire. "I gave Carol a call," says Allen, "and we were able to have a meeting within two hours of finding out about it. We had a secrecy agreement signed that afternoon. Had a letter of intent within two days and then an asset purchase agreement within about two weeks. So we moved along pretty fast."
Allen said the company will not retain the Personally Yours name, citing the multitude of advertising specialty companies that share the name. Personally Yours' four employees, including three ad specialty salespeople, were retained in the buyout. Alpine purchased an additional 1,000 square feet of office space to accommodate the deal.
The agreement was signed May 6, but the announcement was not made until last week. Allen delayed the proclamation so Alpine could contact its customers and apprise them of the purchase. They also wanted to have a promotional products showroom ready to go when the announcement was made. "We wanted to be ready for folks to walk in, and we still don't have the furniture in yet. So that's life in the big leagues," remarks Allen. "Nothing much you can do about that."

Listen To The Debut Of ASI Internet Radio
This morning, a team of ASI editors launched the first ever ASI Internet Radio show. For a half-hour each Tuesday, we'll be debating the most important topics facing the industry, as well as offering an off-beat look at the market. This week we discussed how the industry will deal with the newest pharma regulations, and we shared our thoughts on such topics as gas prices, vacations and the presidential election.

If you missed the show, don't worry. A recording is now available at asicentral.com/radio. And, don't forget to join us next Tuesday morning, July 22, at 10am eastern time when we broadcast our radio show live from the ASI Show Chicago. We'll be taking calls from the audience, so please do call us at 215-953-4979 to hear your voice on the air.

In The News
Broder Bros. (asi/42090) announced an open house event at Solider Field Stadium in Chicago on Friday, September 19.

Corvest celebrated the completion of its multi-tiered expansion and the grand opening of its facility in Largo, FL.

International Merchandise Concepts (asi/62820) has announced the addition of eight new retail brands to its product selection.

Norwood Promotional Products has announced the launch of Safety Search, a database of product safety reports for over 2,000 Norwood products.

Perfectmatch (asi/77340) is offering four different types of 100% Made in the USA lapel pins.

Pine Island (asi/78128) announced its plans to expand to a second location in early 2009 in Compton, CA.

Proforma (asi/300094) announced its annual convention and family reunion will be held in Orlando, FL, from August 3 to August 6.

Senator Promotional Group USA Inc. (asi/86390) and Dart Business Accessories (asi/48520) have announced their move to their newly completed facility at 3860 La Reunion Parkway, Dallas TX 75212. They can now be reached by phone at 800-345-3278 and by fax at 800-833-3278.

ShedRain (asi/86785) has unveiled the Walk Safe umbrella to alert motorists to the presence of pedestrians.

The SAAC Show has reported a record number of pre-registered distributors. The show runs August 6 and 7.

People On The Move
The Brand Management Alliance has named Alan Chippindale as its CEO. The organization has also renamed itself and will now be called the BrandAlliance.

Hirsch Presentation Systems (asi/61013) has appointed Gabriael M. Lee as the manager of marketing and public relations.

Innopack (asi/62656) announced the promotion of Amelia Diaz to lead production executive and the hiring of Paulina Swiatkowski for the role of lead administration officer.

The Premier Group has elected Shawn Kanak (vice president of sales, Towel Specialties) and Beverly Middaugh (CEO and founder of Bright Ideas in Broad Ripple) to the company's board.

EmailExpress SUPPLIER SPECIALS
<!—Begining of generated Content for 07/08/08 to 07/14/08-->

Free custom case color matching on these flash drives and flash drive pens! asi/37218 - These great prices include free shipping, free set-up fees and free 1 or 2 color imprint! View Special...
Kool Pak Drawstring Backpack 1.99(R) asi/65595 - Order Now - 1-888-KOOLPAK or visit us at www.koolpak.com/. View Special...
3 Imprint Locations with No Screen or Set-Up Fees for Life! Guaranteed from asi/63009 asi/63009 - Free Screens, Free Set-Ups & Five Star Service on all our products! View Special...
Fun Mp3 Players From CorporateKey asi/63053 - Fun Mp3 Players From CorporateKey. To view full selection, call CorporateKey at 1-866-438-5655 or visit www.CorporateKey.com View Special...
Pre-Paid Calling Card Specials asi/90075 - PRE PAID CALLING CARD SPECIALS - 20 minute, 30 minute, 60 minute - MOQ 1,000 PCS. Sunscope is a Top 40 Supplier. View Special...
New Metal USB Drives from CorporateKey asi/63053 - New Metal USB Drives from CorporateKey. To view full selection, call CorporateKey at 1-866-438-5655 or visit www.CorporateKey.com View Special...
Great prices: spf30, insect repellent, anti-bacterial hand sanitizer asi/92243 - Summer Essentials from Tmarketing Products View Special...
Creative Color Aprons from 44020 asi/44020 - Aprons like you've never seen them before! View Special...
DEBCO (ASI 48885) Drives the Message Home with an array of auto accessories!!!! asi/48885 - You know us for ENVIRO ITEMS but DEBCO (ASI-48885) also carries an array of product SKU's to meet to meet any occasion or price point. From Auto Accessories to Umbrellas DEBCO's got you covered. See us at www.debcosolutions.com View Special...
New Recycled Coolies only from Numo asi/74710 asi/74710 - With prices on everything going up everywhere, After months of research, the scientists at Numo Labs have developed the world's first recycled coolie. Available in sizes to fit cans or bottles View Special...
More Than Crystal! asi/47759 - Crystal D is your total award company! Choose from more than 80 wall plaques to compliment any recognition program. Visit www.crystal-d.com to get exclusive access to nearly 1,000 recognition awards, grow your business, and track your orders! View Special...
BPA Free never looked so good asi/68218 - Looking for a BPA free water bottle with a little style, we've got it right here. This is a bottle that is sure to excite your client. View Special...
Perfect Print Sublimated Emblems - Photographic quality images printed on emblems (ASI#98264) asi/98264 - Perfect Print Sublimated Emblems allow photographic quality images to be printed right onto emblems. Each emblem can either be heat sealed or sewn onto apparel, hats, bags, you name it. No artwork or set-up charges*, 25 piece minimum quantity View Special...
Ad Master Line's SUMMER SIZZLIN SALE - ASI/31485 asi/31485 - Ad Master Line's SUMMER SIZZLIN SALE - ASI/31485 View Special...
Super Promo ! asi/68463 - Wow Magic Headwear Caps for under $1.00! View Special...
Distributors Doing Great with Gasoline Promotions asi/53434 - Give your clients a Gasoline Gift Certificate and watch them go wild. View Special...
Save Up To 36% on Lights and Tools asi/91530 - Help Corvest celebrate the grand opening of its new facility--and save up to 36% during this limited time sale! These lights and tools are the perfect way to promote safety and to show employees and clients you care. Sale ends 8/1/08--order today! View Special...
New Slim USB Drive Designs from CorporateKey asi/63053 - New Slim USB Drive Designs from CorporateKey. To view full selection, call CorporateKey at 1-866-438-5655 or visit www.CorporateKey.com View Special...
Kool Pak has 2 NEW Drawstring Back Paks! $2.95(R) and $4.95(R) asi/65595 - Order Now - 1-888-KOOLPAK or visit us at www.koolpak.com/. View Special...
Pepco Banners - Full Color Photographic Quality Imprint! - asi 77280 asi/77280 - Pepco Banners - Full Color Photographic Quality Imprint! - Order Now - Quick Turnaround! Call 1-800-527-1150 or visit us at www.asisupplier.com/pepco. View Special...
Custom Branded Coffee Cards by USA Connect! asi/92429 - CUSTOM BRANDED COFFEE CARD PROMOTIONS by USA CONNECT! Come Check Us Out!! Promote with custom branded coffee cards. This promotional campaign will get results! FREE custom card design will all orders. Low minimums, unbeatable pricing! View Special...
Marketing Calendar Magnets Product with Stouse 89910 asi/89910 - These Calendar Magnets are an easy way to promote your business ALL year long! HOT MARKETS include Realty, Insurance, Medical, Banks, and many more. Call customer service for details! Toll free 877-764-5757. View Special...
Gemini Industries Has Spirit!! Check out these great new School Items - USA Made asi/56100 - Check out our catalog and website www.geminiindustries.com for more products to help you promote your company!! View Special...
Go Paperless = Go Green asi/63053 - Go Paperless = Go Green. To view full selection, call CorporateKey at 1-866-438-5655 or visit www.CorporateKey.com View Special...
College - Student Recruiting Promotion asi/42989 - A recent Primary Research Group study found that marketing budgets have jumped 50% in the past seven years alone. This study found investing heavily in interactive marketing & web marketing has a direct correlation w/attracting better applicants. View Special...
Enter to Win in Chicago at Booth 1314 asi/31040 - Thin and light enough to mail for the cost of a standard letter, our new Slimline Desk Calendar also offers ample ad copy space in brilliant, eye catching color. One set-up covers copy on both sides! View Special...
Custom printed button down shirts asi/86043 - Seba offers Direct Manufacturing on custom caps, visors, bags, jackets, shirts and much more. We offer low minimums, Free Spec samples, Free Digitizing and Fast Turnaround. Go Seba! Go Custom! Call for details. View Special...
Great Savings on Rustico's leather Products asi/84264 - Receive the lowest pricing on high quality handmade leather products such as key chains, cardholders, billfolds, wristbands, covers and journals from Rustico Leather. View Special...
Giant Air Tight Inflatable only from Jet Creations Inc (ASI63340) asi/63340 - Our Giant Air Tight Inflatable is good for your promotions events, parties, and trade shows, no blower need. Come with our Exclusive Repair Patch that if fixed leaking problems. Call us NOW. View Special...
Spectrum Uniforms recipient of 2008 ASI Spirit Award asi/88680 - Spectrum Uniforms (asi 88680) ranked 2nd in the 2008 ASI Spirit Awards. We are one of the fastest growing suppliers of Medical Apparel & Accessories to the Promotional Industry! View Special...
$4.99 (NET) on 20 USB Drive Models asi/63053 - $4.99 (NET) on 20 USB Drive Models. To view full selection, call CorporateKey at 1-866-438-5655 or visit www.CorporateKey.com. View Special...
<!—End of generated Content for 07/08/08 to 07/14/08-->

The ASI SHOW!

THE LARGEST SHOW OF THE SUMMER — ASI CHICAGO — IS NEXT WEEK!
ASI Chicago, the largest show of the summer and biggest event in the Midwest, is next week. Taking place at McCormick Place on July 22-24, ASI Chicago will feature more than 80 cutting-edge education workshops (sponsored by Fields Mfg., asi/54100); 800 leading exhibitors, such as Leeds, Norwood, SanMar and BIC Graphic — just to name a few; three free Keynotes, including a new program, entitled Win All the Business You Want by Maribeth Kuzmeski and fun networking, including the popular Gala Celebration at Excalibur (sponsored by SnugZ USA, asi/88060).
Register today at www.asishow.com and plan on enjoying an action-filled, three day schedule, including two exhibit days (July 23-24) and the acclaimed ASI Show Business Development Forum (July 22),

ASI distributor and decorator members will also receive a $25 travel card to be used for gas or parking (or their choice of free shipping) when they participate in the Passport to Winnings program. Visit www.asishow.com for more information. Or, call 877-ASI-SHOW will any questions.

The following are the dates and locations for The ASI Show in 2008:
Chicago: July 22-24

Plus, don't miss the ASI Advantages Roadshow, the industry's #1 traveling show. Visit www.advantagesroadshow.com for the complete 18-week schedule!



SPONSORED BY


Counselor® PromoGram® is a trademark of the Advertising Specialty Institute. You were sent this newsletter as a benefit of your ASI membership. Copyright 2008, ASI. All Rights Reserved.
If you'd like us to send Counselor PromoGram FREE to anyone else at your company (or to your off-site sales reps), go to www.asicentral.com/newsletters and complete the online form.
Interested in advertising in Counselor PromoGram? Send an email to ddienna@asicentral.com
Click here to subscribe to Counselor® magazine. You must be a member of ASI to subscribe to this publication. The publisher has a right to refuse subscriptions to non-members.
Advertising Specialty Institute®, 4800 Street Road, Trevose, PA 19053