Supplier Fined $10 Million For Lead-Tainted Products
T-A Creations (asi/90471), a Los Angeles-based supplier of tote and travel bags, was hit with a $10 million fine last week for selling 100,000 lead-laced lunchboxes to the state of California. Last week's ruling came after the judge, Richard A. Kramer, twice postponed a hearing on the matter. In all instances, the defendant, after being summoned numerous times, failed to appear in court. The penalty, $100 for each lunchbox sold, is the largest of its kind since California passed the Safe Drinking Water and Toxic Enforcement Act in 1986, also known as Prop 65, says Lana Beckett, publisher of Proposition 65 Clearinghouse. "The magnitude in this case is the amount of money involved," Beckett says, adding that the 156 Prop 65 settlement cases in 2007 only amounted to a grand total of $13.6 million. "You can't ignore what the judge is saying. If you do, you're going to get sued," she says.

As first reported in a Counselor Breaking News Alert in September 2007, T-A Creations was under fire for supplying 56,000 lead-tainted lunchboxes to the California Department of Public Health. The items in question bore the logo "Eat Fruits & Vegetables and Be Active" in Spanish and English. Michael Green, executive director at The Center for Environmental Health, the advocacy organization that initiated the lawsuit, said T-A Creations was the only company, out of 20 violators, that refused to resolve the matter. Green said the CEH sent 60-day legal notices to T-A Creations starting two years ago, but the company, to date, has remained uncooperative in its approach.

"Generally, if a company that makes a product designed for children gets called out for having toxic chemicals, they deal with the problem, if for no other reason than for good business practices," Green said. In the case of T-A Creations, however, the supplier has failed to return the CEH's phone calls, much less confront them about the matter. And this is no small issue, indeed, Green says. "They're giving away a product to the state, for children, that says, 'Eat Healthy' and that does not include lead on the food because you're putting it inside lunchboxes," he says.

Numerous calls to T-A Creations' CEO David Chen were not returned. Last fall, he told Counselor that the products in question were manufactured in China and that he had contacted and resubmitted the lunchboxes to his factory for additional testing.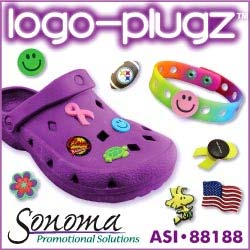 Accolade Reaction Acquired By Golf Town
Accolade Reaction Promotion Group Inc. (asi/102905), a Counselor Top 40 distributor with $43.9 million in sales last year, has been acquired by Golf Town, one of the largest golf retailers in Canada. Terms of the deal were not revealed. The move follows an announcement by Golf Town of a new corporate sales division in February which boasts the availability of more than 300,000 customizable golf and non-golf items at each of its 39 locations nationwide.

Golf Town, founded in 1999, will keep ARPG's national sales team of more than 75 with operation centers located in Calgary, Montreal, Ottawa and Toronto. They will also place a rep in each of Golf Town's superstores. Former president Neil Piitz has retired, while CEO Marc Roy has been named the new Golf Town executive vice president, overseeing all corporate merchandising activities for the combined companies.

"This acquisition is the latest step in Golf Town's continued evolution," says Stephen Bebis, Golf Town president and CEO. "With the strength of our existing corporate sales division and ARPG's dedicated professionals under the leadership of Marc Roy, we offer the best value on hundreds of thousands of high-quality customizable items."

The move creates a promotional one-stop retail shop for corporate clients in the Canadian market. "The elite roster of lifestyle brands ARPG offers complements Golf Town's stable of top golf lines," says Roy. "The expansion of product offerings enables us to service an even broader audience."

Video Report: SOI Sneak Peek


While Counselor's State of the Industry report is set to be released in mid-July, we will reveal certain aspects of the survey each week in advance of the issue. In this first installment of Ask Andy, where Counselor Editor Andy Cohen offers up new data along with some tips for taking advantage of the trends, we dig a little deeper into client payment issues. Also, we discuss cash flow trends in the market right now, and how distributors can get clients to pay a portion of their invoices upfront – yes, before the goods are actually delivered.

Click here to watch this State of the Industry sneak peek.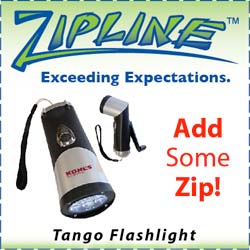 Apparel Sales Weakening?
With the sagging economy on the minds of many, a new report from the National Retail Federation shows that U.S. apparel sales fell 9% in year-over-year sales during the first quarter of 2008. The drop was lead by outerwear, which slumped by 16%, and denim which fell by 5%. Total transactions were up by 15%, says the report, but unit sales and pricing also took a tumble.

The drop in sales hasn't necessarily translated into the corporate market, though, says Marty Ostendorf, vice president of TSC Apparel (asi/90518). The company's sales in dollars and dozens are up, though buyers are moving from twills and sport shirts in to basic tees. "The low end of apparel – T-shirts, low-end fleece, inexpensive headwear – is having a surge right now," he says. "I think what has happened is that the dollars being spent by companies promoting themselves is being taken away from print advertising and media and being put into the lower-end promotions."

Heritage Sportswear Inc. (asi/60582), which sells to smaller retailers and decorators, in addition to distributors and uniform programs, also has seen no affect. "Our sales are outstanding," says Jerry Jurden, president. "Over a two-year period we had a 35%-40% increase. The promotional business is growing much faster than other segments for us. If our customers are feeling economic woes I am thrilled to death because when it's over we will do extremely well."

Joe Show HOT Edition
This August, Counselor magazine will debut its first-ever HOT Issue. The whole issue will be dedicated to the people, places and topics that are the most popular – or, hottest – in the ad specialty industry.
To kick off the HOT Issue, Managing Editor Joe Haley is asking for your help in picking the coolest products on the market today. Each week, we'll present a new episode of The Joe Show, where we'll show off five products in different categories. And then it will be up to you to vote on the hottest product of the bunch.

This week, we offer five products that can only be described as sexy. Curious? We thought you would be. Click here to see a video of all five products and then send an e-mail to Andy Cohen at acohen@asicentral.com to vote for your favorite of the five.
Click here to watch The Joe Show.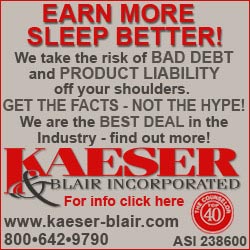 Evigna Acquires Maestro Managed Print Solutions
Counselor Top 40 distributor Evigna (asi/155460) has acquired Maestro Managed Print Solutions LLC, a Novi, MI, provider of print and paper management solutions. The move marks the company's first acquisition of the year, approximately six months after its purchase of Indiana-based MARC Promotions. In both instances, the sellers were non-ASI-listed companies.

Evigna CEO Marc Belanski said the deal is part of the distributor's goal of expanding its range of services for clients. "We provide a managed solution for the procurement of promotional merchandise and this is really just another managed solution for the procurement of print," he says.

Tom Donnellon, founder of Maestro, credited Evigna's "focus on people, processes and technologies" as key strengths in growing his company's business portfolio. Following the acquisition, Donnellon will remain as COO. "As Evigna continues to expand organically and through acquisition, our overarching strategic goal is to be the product-based marketing partner of choice for big brands," said Evigna company president Shan Mehta. "We are optimistic that the market continues to demand transparent, professional services in this unique niche."

Headquartered in Madison Heights, MI, Evigna is a product-based marketing company and the number 24 distributor on Counselor's Top 40 list. The company reported revenues of $71 million in 2007.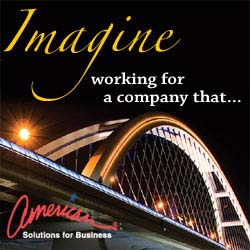 Get On Counselor's Hot List
Are you doing something unique, hip, fun or trendy in the industry right now? Do you know somebody who is? Counselor is looking for nominations of people for its first-ever Hot List, which will be published in August - our Hot Issue. We're on the lookout for anyone in the industry who is taking an interesting approach to business, shaking up the status quo or simply networking like a maniac at all hours of the night. We're in search of those people who are making the industry a unique marketplace that's fun and energetic. Please send an e-mail to Andy Cohen at acohen@asicentral.com explaining in 50 words or less why your nomination should be recognized on Counselor's Hot List in August.
Counselor® PromoGram® message is a trademark of ASI. You were sent this newsletter as a benefit of your ASI membership. Copyright 2008, ASI. All Rights Reserved.
If you'd like us to send Counselor PromoGram FREE to anyone else at your company (or to your off-site sales reps), go to www.asicentral.com/newsletters and complete the online form.
Interested in advertising in Counselor PromoGram? Send an email to ddienna@asicentral.com
Click here to subscribe to Counselor® magazine. You must be a member of ASI to subscribe to this publication. The publisher has a right to refuse subscriptions to non-members.
Advertising Specialty Institute®, 4800 Street Road, Trevose, PA 19053