| | |
| --- | --- |
| Counselor PromoGram | Extra 54 / May 07, 2008 |
Sponsored By

PromoGram From The ASI Show New York

Counselor Top 40 and Award Winners Revealed
At last night's Counselor Awards banquet held at Cipriani Wall Street in New York City, Counselor unveiled its annual Top 40 list and the winners of its Counselor Awards. Jack Teague, the head of BIC Graphic USA was named Person of the Year and Jonathan Isaacson, head of Gemline, was named the International Person of the Year. Here is the full list of award winners, as well as the Top 40 lists of both distributors and suppliers for 2008.

Counselor Awards
Person of the Year – Jack Teague, BIC Graphic USA (asi/40480)
Click here to watch the interview.

International Person of the Year – Jonathan Isaacson, Gemline (asi/56070)
Click here to watch the interview.

Marvin Spike Lifetime Achievement Award – Dick Kaeser, Kaeser & Blair (asi/238600)
Distributor Family Business of the Year– Goldman Promotions (asi/209700)
Supplier Woman of Distinction – Paula Shulman, Prime Line (asi/79530)
Click here to watch the interview.
Distributor Woman of Distinction – Laura Holt, Geiger (asi/202900)
Click here to watch the interview.
Supplier Family Business of the Year – Chocolate Inn (asi/44900)
Click here to watch the interview.
Bess Cohn Memorial Humanitarian Award – Neil Tatar, Adirondack Ad Specialties (asi/105035)
Click here to watch the interview.
Supplier Entrepreneur of the Year – Larry Wilhelm, Custom HBC (asi/47934)
Click here to watch the interview.
Distributor Entrepreneur of the Year – Lewis Amicone and Monte Baumgartner,
Promopeddler.com (asi/300367)
Click here to watch the interview.

Top 40 Distributors
1. BDA (asi/137616)
2. Corporate Express Promotional
Marketing (asi/168786)
3. Proforma (asi/300094)
4. Staples/American Identity (asi/334634)
5. Group II Communications/Integrated
Marketing Systems (asi/215310)
6. Geiger (asi/202900)
7. Cintas (asi/162167)
8. National Pen Corp. (asi/281040)
9. 4 Imprint (asi/197045)
10. HALO Branded Solutions (asi/218450)
11. Adventures In Advertising
(asi/109480)
12. Tic Toc (asi/158990)
13. Workflow One (asi/333647)
14. Banyan Incentives (asi/342382)
15. American Solutions For Business Inc.
(asi/120075)
16. Summit Marketing Group (asi/339116)
17. Kaeser & Blair Inc. (asi/238600)
18. Myron (asi/278980)
19. InnerWorkings/Corporate Edge
(asi/168860)
20. Mid West Trophy Co. (asi/270880)
21. EmbroidMe (asi/384000)
22. Jack Nadel International (asi/279600)
23. The Vernon Company (asi/351700)
24. Evigna (asi/155460)
25. Brown & Bigelow (asi/148500)
26. Artcraft Promotional Concepts
(asi/125050)
27. G & G Outfitters (asi/199904)
28. Newton Manufacturing Co.
(asi/283300)
29. GMPC LLC (asi/260340)
30. Thomas Direct Sales (asi/343878)
31. Accolade Reaction Promotional Group
(asi/102905)
32. Merit Industries Inc. (asi/268100)
33. IpromoteU (asi/232119)
34. eCompanyStore (asi/185782)
35. Goldman Promotions (asi/209700)
36. Positive Promotions (asi/297370)
37. Gateway/CDI (asi/202515)
38. Norscot Group (asi/284520)
39. Caliendo Savio Enterprises – CSE
(asi/155807)
40. Promo Shop Inc. (asi/300446)
Top 40 Suppliers
1. Broder Bros. Co. (asi/42090)
2. Polyconcept North America
3. Norwood
4. Ennis Inc. (asi/52493)
5. SanMar (asi/84863)
6. Bic Graphic USA (asi/40480)
7. Bodek and Rhodes (asi/40788)
8. Ash City (asi/37127)
9. 3M/Promotional Markets Dept.
(asi/91240)
10. Staton Corporate and Casual
(asi/89380)
11. Sunscope (asi/90075)
12. Groline/Piller Industries (asi/78120)
13. S & S Activewear (asi/84358)
14. American Apparel (asi/35297)
15. River's End Trading Co. (asi/82588)
16. Gemline (asi/56070)
17. Sweda Co. LLC (asi/90305)
18. Corvest
19. Magnet LLC (asi/68520)
20. Tri-Mountain/Mountain Gear
(asi/92125)
21. Sanford Business-To-Business Div.
(asi/84833)
22. Cutter & Buck (asi/47965)
23. Hit Promotional Products (asi/61125)
24. Profill Holdings
25. Vantage Apparel (asi/93390)
26. Lanco Corp. (asi/66224)
27. PromoResource One Inc.
28. Blue Generation (asi/40653)
29. Premiumwear Inc. (asi/72725)
30. Virginia T's (asi/93917)
31. Prime Resources Inc. (asi/79530)
32. Gill Studio Inc. (asi/56950)
33. Dard Products Inc. (asi/48500)
34. Plasticad Line/Arthur Blank & Co.
(asi/78690)
35. Barton Nelson Inc. (asi/38670)
36. Stouse Inc. (asi/89910)
37. Starline USA Inc. (asi/89320)
38. Gold Bond (asi/57653)
39. Noteworthy Co. (asi/74360)
40. Vitronic Promotional Group
(asi/93990)


ASI TV On The Red Carpet
Want to get a feel for the celebratory atmosphere at last night's Counselor Awards? ASI TV cameras were there to greet attendees as they arrived.

Click here to watch interviews with some of the industry's elite.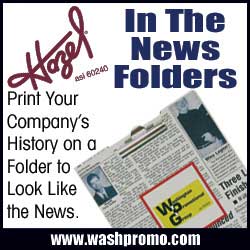 ASI Announces ASI Business Forum
ASI announced this morning the creation of the ASI Business Forum to provide business development opportunities for leading suppliers and distributors. The event will take place in a resort setting in the fall during a two-day period, and it will be managed by Leon Rudolph, formerly of industry supplier Bullet Line. The ASI Business Forum will feature an exclusive opportunity for a select group of suppliers to meet one-on-one with representatives from up to 30 distributors. Distributors will do business with up to 20 key suppliers, and ASI will cover all travel expenses (hotel and air) for participating distributors. "The ASI Business Forum allows first-class distributors and suppliers to do business face-to-face," said Timothy M. Andrews, president and CEO of ASI.

Two locations for the ASI Business Forum are being planned for fall 2008, and further details will be available in the coming months.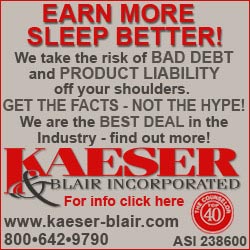 ASI Launches ASI Mobile
ASI announced yesterday the launch of ASI Mobile to provide supplier data over wireless devices. ASI Mobile allows all distributor users of ESP Online with a PDA or the latest Web-enabled phone to search for suppliers, find supplier contact information, view supplier ratings, place a call to a supplier, e-mail a supplier directly and visit a supplier's Web site.

"ASI is the first organization in the industry to provide mobile access to supplier information," said Timothy M. Andrews, president and CEO of ASI. "It's very powerful technology."

Future upgrades to ASI Mobile will feature the ability to search suppliers' products in ESP Online and the technology will also be available for LogoMall Web sites. To learn more about ASI Mobile, contact ASI Customer Service at (800) 546-1350 or at customerservice@asicentral.com.

Big Apple Trade Show Opens


The exhibit hall opened at the Javits Center this morning to great fanfare and an excited group of distributors looking for the latest products and promotional ideas. Counselor interviewed some attendees as they walked onto the show floor. Click here to watch the video.

Counselor Editor-in-Chief Melinda Ligos also caught up with Matthew Cohn, vice chairman of ASI, to find out his impressions about ASI's first-ever show in New York City. Click here to watch the video.

Joe Show Day 1


The industry's most popular products are on display in New York this week. Counselor Managing Editor Joe Haley scoured the show floor this morning for some of the hottest items he could find. Click here to watch the Day 1 episode of The Joe Show.

Secrets of Fast-Growing Distributors
The average industry company grew just over 5% last year. But some companies grew much faster. How does a distributor achieve double – or even triple – digit growth? "Have a detailed business plan," Ross Silverstein, CEO of iPromoteU, told a packed room of distributors in yesterday morning's Education Day session, "The Secrets of Fast-Growing Distributors." Silverstein told the group that he forecasts his business 12 months out, and includes a variety of metrics, such as how many new customers he plans to acquire in a month and what the average order should be. "That way if you don't hit your overall revenue goal, you can see where you're not hitting the mark." Moderated by Counselor Editor-in-Chief Melinda Ligos, the panel discussion offered up several other tactics to supercharge a distributorship:

* Focus on motivating sales staffers. "I'm a baby boomer, and I sometimes find it difficult to figure out what makes our Generation Y salespeople tick," panelist Woody Kaye, founder of Corporate Values Inc. (asi/169054), told the audience. "They're sassy and entitled, but figuring out what motivates them is a key to growing sales."

* Listen to clients before you make suggestions. "In the first meeting with a new client, don't sell them anything," said panelist Michael Trepeta, co-founder of Ace Marketing & Promotions Inc. (asi/103085). "Really listen to their needs so that you can be more consultative."

* Consider unlikely niches. The real estate market might not be hot right now, but it's the perfect time to target real estate pros, said panelist Andy Cohen, editor of Counselor magazine. "They need to market themselves more then ever."

Cohen caught up with Trepeta right after the session to uncover even more successful tactics. Click here to see the interview.

CEO Keynote: Lessons Learned From Leaders
To open Education Day at the ASI Show New York, ASI President and CEO Timothy M. Andrews shared 11 business lessons he learned from senior leadership roles. His keynote speech, "Lessons Learned From Leaders – Experiences From Interactions With CEOs, Top Leaders and Mentors," highlighted dealing with tough customer and employee situations. Here are a few of his tips:

* Share your success with your team. While distributors may not want to share all financial information with employees, Andrews said it's important to share some success stories with your key people. "For example, if your sales are up a certain percentage point, share that," Andrews said. "Plus, always measure your progress and aim to do even better."

* Learn to communicate with today's technology. "Many of your clients might never return phone messages," Andrews said. "It's not on them to change. You have to change. Ask your clients, 'How do you prefer that I contact you?' " Distributors should be open to communicating with clients via text message, instant messenger, video and e-mail.

* Get to know your clients. "Have you visited your top five clients in person in the last three months?" Andrews said. "If not, you should be out there." In addition, he advised distributors in the audience to ask pain-related questions, such as: What two things are you having trouble with? How can I help you in those areas? Finally, he recommended that attendees think of surprising ways to thank their top clients. "What have you really done lately to show them you value them and their business?" he said.

Counselor caught up with Andrews after his speech. Click here to watch the interview.

Decorator Topics New at Education Day
At Wearables University, a recent addition to Education Day, distributors had the opportunity to learn about embroidery and screen-printing techniques.

Brian Greul, president of The Texas Shirt Co. (asi/343253), taught "Embroidery Decorating Techniques" for distributors. "The proofing process is so important for embroidery," he said. "Clients need to approve their logo at the design, sew-out and sample stages. Proofing will save you – but if you don't do it, it will sink you." He also recommended that distributors work with reputable, good digitizers to produce the best-quality designs with the least amount of stitches.

In his session, "Innovative and Traditional Screen-Printing Techniques," Tom Vann, CEO of Target Graphics Ltd. (asi/90549), taught distributors about special effects inks. "Special effect inks provide an opportunity for you to upsell," he said. Among the specialty inks available: glow in the dark, puff and suede, glitter and crystallina, and metallic and foil.

Click here to watch Stitches and Wearables Editor Nicole Rollender talk with Greul about why it's so important for distributors to understand the digitizing and embroidery production process.


Fashion Finds Day 1
Wondering about the latest apparel available in the ad specialty industry? Nicole Rollender, editor of Wearables and Stitches, checked out some supplier booths this morning to find some of the most popular items on display. Click here to watch the Day 1 episode of Fashion Finds.

How to Succeed in Promo Product Sales
Yesterday at ASI Show New York Education Day, Rosalie Marcus, industry distributor and founder of PromoBizCoach.com, educated women in her seminar, "The Women's Selling Advantage: 10 Things Every Women in Promotional Products Sales Absolutely Must Know."

According to Marcus, 57% of promotional products salespeople are women – proof that the industry's changing in their favor. Women are the new "man," she said, as they're statistically controlling more buying decisions and becoming the prime target of many marketing campaigns. "We're not better than men," she said. "But we're different." From learning differently, communicating differently, being natural relationship builders and possessing an outstanding attention to detail, Marcus encouraged attendees to embrace their natural gifts and use them to manage a successful enterprise.

In addition, Marcus suggested women look into a state or national certification with the WBE (Women's Business Enterprise), as it's a way for them to land contracts with many businesses, as they're required to give a percentage of business to women and minorities. "Don't confuse this with a panacea," she said. "You still have to be a top-notch salesperson, but it's a great way to get your foot in the door with unfamiliar and seemingly untouchable companies."


Distributors Go To School
With dozens of education sessions available at The ASI Show New York yesterday, distributors had ample opportunities to learn about ways to improve their businesses. Counselor caught up with some of them during breaks in the program to find out the most important things they were learning and how they could apply them to their company's operations. Click here to watch the video

Build Successful Apparel Programs
Ira Neaman, president of Vantage Apparel (asi/93390), educated attendees at ASI Show New York on how to build a successful apparel program, and make money while doing it. "Making money is more than filling our day," he said. "You want to do it right."

The first way to do that is to identify customers' needs, wants and uses. Besides the basics, like knowing the budget and who the garments are for, he suggested attendees launch Web- or print-based integrated programs and have an exit strategy in place if a relationship turns sour. While employee uniform programs have the potential to be extremely profitable, Neaman cautioned attendees about getting involved. "The reality is they don't perform," he said. Unless companies have budgeted a mandatory uniform program, the employee's aren't willing to spend money on clothing that they aren't required to own.

Neaman also told attendees which apparel categories and decoration designs customers may seek, and to be ready to deliver garments on the spot. The biggest growth areas in apparel are performance, eco-friendly, youth, work wear and branded apparel, while new decoration methods like all-over printing and laser appliqué are becoming more popular.

Going Green – It's More Than Just a Trend
The industry's most sought after product – the 100% cotton tee – is also one of the least eco-friendly. Americans pop and toss 106,000 aluminum cans every 30 seconds. And yet it only takes a few drops of rain to produce 24 bamboo shirts. These were some of the startling statistics that opened up Tuesday's education session. Titled "The Green Revolution: How to Prosper While Helping Customers Grow Their Brand Responsibly," the one-and-a-half-hour long discussion featured speakers Chuck Fandos of GatewayCDI (asi/202515) and Kris Robinson of PromoShop (asi/300446) educating attendees on the importance of the green movement. And it's not just because everyone else is catching on to the trend, either.

"Our industry is a $20 billion industry. Now is the time to make a difference," said Fandos, president of the St. Louis-based distributorship. Fandos and Robinson also discussed the difference between making an informed eco-friendly sale and a dollar-driven one. "You have to do your homework. You can't just say, 'I sell green products.' You have to read books [about the movement], ask suppliers what kinds of inks and packaging they are using," Fandos said. And while no definitive standards exist on what makes a product eco-friendly or not, Robinson said communication is the key component in promoting social and corporate responsibility.

Want to Double Your Sales? Here's How
Maybe you make $1 million, $2 million or $5 million in sales. Whatever the case, Greg Muzzillo, founder and co-CEO of Top 40 distributor Proforma (asi/300094) shared his top three industry tips for achieving record sales growth. "Achieving begins with believing," Muzzillo said.

The next component, Muzzillo said, involves creating a game plan and taking action to realize one's goals. "A lot of distributors sit behind their desks waiting for the e-mail with the quarter billion dollar order to come in, but it ain't happening," he said. And while hard work will get you there, it's more important that distributors plan, execute and evaluate the right steps to get from A to B. And time management plays a crucial part of this process.

"All time is not created equal," he said. To illustrate his point, Muzzillo asked participants to rate their daily tasks on a value-driven range: $10 for mundane chores like filing and billing which can easily be divvied among others; $25 for pricing and dropping off proofs; and finally, $400, for cold-calling and sales efforts. The latter, Muzzillo says, is what distributors should make their top priority. This last aspect, combined with accountability, is what enables any distributor – new or a veteran in the industry – to accomplish real results. "You make the kind of money for the type of work you do," he said.

EmailExpress SUPPLIER SPECIALS
<!—Begining of generated Content for 04/29/08 to 05/05/08-->

$4.99 NET Month End Deals from CorporateKey asi/63053 - $4.99 NET Month End Deals from CorporateKey. To view full selection, call CorporateKey at 1-866-438-5655 or visit www.CorporateKey.com. View Special...
FREE PLATE & RUSH CHARGE on Non-Woven Bags! asi/75731 - Environmental Friendly Non-Woven Tote Bags For A Greener Tomorrow. Made from Recycled Material, Re-Usable, and Recyclable. View Special...
Factory Pricing: 87 Cents & Up - Lowest Price in the Industry! asi/92398 - Always Lowest Price Always Factory Direct View Special...
Need Trading pins for Sports or Odyssey of the Mind? FREE ART & DESIGN asi/78160 - Do you need Trading Pins for Baseball, Basketball or Odyssey of the Mind? We offer FREE Art & Design. 2 weeks or less View Special...
Sabina.....Important Notice About Polycarbonates & BPA asi/84470 - Some answers about the BPA Polycarbonate Questions from Sabina View Special...
Kool Pak Drawstring Backpack 1.99(R) asi/65595 - Order Now - 1-888-KOOLPAK or visit us at www.koolpak.com . View Special...
Add some style to your flash drives! asi/37218 - Athena Promo brings you the most innovative high tech flash memory products at incredible factory direct prices. All our products are under warranty for 1 year or more. View Special...
Golf Gifts & Tournament Prizes-Logo Putters only $19 NET!! asi/30528 - Logo Golf Clubs make great Golf Tournament prizes and giveaways! Choose from high-resolution laser engraved or full color epoxy dome models as low as $19 net. Gold- Plated models offer a classic touch of elegance for your clients View Special...
Hear some Bright Ideas from WearMagic! asi/45180 - One Call, One Purchase Order, One Point of Contact, One Invoice! One easy stop for the best decorated apparel anywhere. Now doesn't that SOUND like a bright idea? View Special...
Sports Bottle Special-Just in Time for Summer! asi/66010 - Hurricane Line-Our Service Will Blow You Away! Visit www.hurricaneline.com to see hundreds of ideas, 7-10 day turnaround, 3 Day Rush Order Program Available! View Special...
Kolder Line Premium Neoprene from Numo asi/74710 asi/74710 - Great for Summer promotions: Neoprene Can & Bottle Insulators available in 35 Colors with up to 6-color imprint! View Special...
Spring SAVINGS - Up to 42% Off NOW! asi/78065 - PICNIC TIME :: So much more than picnic www.picnicpromotions.com Spring-Fresh Ideas for Warming up Your Sales! View Special...
LOWEST Custom Bag Pices in the Industry asi/86043 - Seba offers Direct Manufacturing on custom caps, visors, bags, jackets, shirts and much more. We offer low minimums, Free Spec samples, Free Digitizing and Fast Turnaround. Go Seba! Go Custom! Call for details. View Special...
Custom Movie Ticket Cards by USA Connect! asi/92429 - CUSTOM MOVIE TICKET CARD PROMOTIONS by USA CONNECT! Come Check Us Out!! Promote with custom branded movie ticket cards. Choose from over 1,300 theaters including Regal, Edwards, and AMC Theaters. Low minimums, unbeatable pricing! 1-866-USA-CONNECT View Special...
Laser Names - Inexpensive Way to Customize Apparel with Employee Names (ASI#98264) asi/98264 - These Laser Names are an inexpensive way to customize apparel in-house with your employee names. Each name is laser cut from the fabric color of your choice. There are over 50 colors to choose from. View Special...
Can Coolies - The Perfect Summer Promotion! asi/62017 - Hufferman Can Coolies make the perfect summer promotion! View Special...
Factory Direct USB Drives - Lowest Prices Guaranteed! asi/92398 - Always Lowest Price Always Factory Direct View Special...
Website SPECIALS brought to you by Post-it(R) brand asi/91240 - On-Line Sales Tools for our Valuable Distributors View Special...
FREE 1GB to 4GB Giveaways at ASI New York. asi/63053 - To view full selection, call CorporateKey at 1-866-438-5655 or visit www.CorporateKey.com View Special...
If business stinks, use a Fragrant Promotion asi/84318 - Tired of the Same Ol', Same Ol'? Change it up with Fragrant Promotions for the home, office & auto. View Special...
Kool Pak Drawstring Backpack 1.99(R) asi/65595 - Order Now - 1-888-KOOLPAK or visit us at www.koolpak.com . View Special...
SHOW YOUR SPIRIT WHILE SITTING IN STYLE asi/68355 - Perfect for compact rooms! Portable for all beach activities! A brand you will recognize! View Special...
HOT New ITEM!!! Crystal Picture Awards in 7 days or less. asi/78160 - Now you can buy Crystal Picture Awards at affordable prices!! Pricing starting at $40 - $70 net. Call today- 888-904-8444 View Special...
Bota is back! The perfect BPA-free bottle for spring fun! asi/41265 - Bota, not just for wine anymore! HDPE (recyclable #2) bottle with custom covers keeps beverages cold and offers a unique way to advertise. USA made with a lifetime warranty. A great "green" option for sports teams, company events, and give-aways. View Special...
FREE 1GB USBDRIVE from CorporateKey asi/63053 - FREE 1GB USBDRIVE from CorporateKey. To view full selection, call CorporateKey at 1-866-438-5655 or visit www.CorporateKey.com View Special...
New Product ... BATTERY BELT ... the ultimate Problem Solver asi/76901 - The BATTERY BELT secures batteries when the original battery panel is lost or broken! View Special...
Totally Rad Coolers and Bags asi/91530 - Crazy Clara's Internet Only Specials ! View Special...
Take Note: Sleek USB Pens from CUSBLINE asi/47962 - CUSBLINE is a solutions provider for all your custom USB flash drive needs. CUSBLINE also offers a comprehensive range of related products and services, including other USB products, preload/data services and custom packaging. ASI Supplier 47962. View Special...
Baseball Cap Inventory Reduction Sale asi/60280 - Baseball Caps As low as 99 cents... View Special...
We can imprint your logos up to 4 color process in our any inflatable items for you asi/63340 - No Set up cost, we imprinted your logos up to 4 color process in our any inflatable items for you, nobody can do like Jet Creations Inc. Please contact us now View Special...
Promo Matters: Results Driven Retail Promotions asi/42989 - No industry sector is feeling the economic fall more than retail, which is usually the first to be effected by consumer belt tightening. Click to learn how these inexpensive promotional products will deliver results for your retail customers. View Special...
BIC Graphic USA's NEW PrevAGrip Antimicrobial Grips! asi/40480 - Antimicrobial Grips are now standard in 3 popular Bic(R) writing instruments. Place your order online at www.bicgraphic.com to receive special pricing! View Special...
<!—End of generated Content for 04/29/08 to 05/05/08-->