ADVERTISEMENT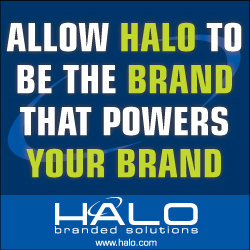 Retailers Act To Boost Bangladesh Safety
In the wake of last month's factory collapse in Bangladesh that killed more than 1,100 workers, a host of retailers have signed a safety agreement that mandates inspections, training and even repairs at garment factories in the Asian country. Yet, resisting pressure from consumer and human rights groups, the world's largest retailer, Walmart, has announced it will not sign the Bangladesh pact, opting instead to conduct its own safety inspections.
The results of the Walmart inspections, which will be conducted by independent auditor Bureau Veritas, will be posted on the retailer's website. In addition, the Bentonville, Arkansas-based company said it will halt production immediately where serious safety concerns are discovered and threaten to remove factories from its supply chain unless improvements are made.
"At the end of the day, it will be up to the large global buyers like Walmart to effect change," says Robert Fiveash, co-owner and president of Brand Fuel (asi/145025). "They must not only demand certain conditions, but also be willing to leave if those conditions aren't met – even if that means their costs increase." 
Walmart and Gap have resisted signing the Accord on Fire and Building Safety in Bangladesh because the pact is legally binding, poses liability issues and requires retailers to underwrite necessary improvements. However, Walmart says it will bear additional price burdens because "the cost of safety improvements will be reflected in the cost of goods we buy," Rajan Kamalanathan, Walmart's head of ethical sourcing, told the Wall Street Journal.
Walmart has been linked to an apparel factory inside the building that collapsed at Rana Plaza. The New York Times procured documents showing work orders from a year ago for Walmart, but the company says it was not involved with the factory at the time of the tragedy. On Tuesday, the Bangladesh government halted its rescue efforts after 20 days of searching through the rubble. Officially, 1,127 workers were found dead, with another 2,438 found alive.