ADVERTISEMENT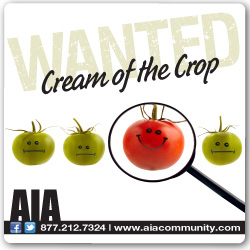 Promo Products Shine At Berkshire Hathaway Event
Drawing more than 35,000 people to the CenturyLink Center in Omaha, NE, on Saturday, Berkshire Hathaway's (NYSE: BRK.A and BRK.B) annual shareholders' meeting has become as famous for the opening video that opens the session and Warren Buffett's and partner Charlie Munger's plain-spoken prognostications as it is for the logoed giveaways handed out by the companies Berkshire Hathaway owns. From mini stuffed Geico geckos and boxes of See's candies imprinted with Warren Buffett's face and the date of this year's event to rubber ducks from Oriental Trading Co. (asi/287740) crafted to look like Buffett and Munger and complimentary Dairy Queen ice cream bars, shareholders snapped up logoed items to commemorate the event. Apparel and caps emblazoned with the Berkshire Hathaway logo were popular, but none more so than the Fruit of the Loom boxer shorts bearing the faces of Buffett and Munger. Within two hours of the meeting's start, the Fruit of the Loom booth was completely out of stock.
Buffett and Munger, drinking Coke products and eating See's peanut brittle on the stage, took questions from journalists, shareholders and analysts including the state of the U.S. economy, the stimulus package and their biggest financial concerns, to which Buffett pointed to health care costs rising at an unreasonable rate. He also noted, in response to a question about how he and Munger target businesses to buy, that a company's culture and the value it brings to customers are critical. "People love our little gecko, but they buy from Geico because we save them money," Buffett said. "It's as simple as that."
| | |
| --- | --- |
| | |
For example, Buffett, who recently joined Twitter, has been wary of Internet-based businesses and noted that Berkshire Hathaway has not invested "one cent" of its $49 billion in the Internet currency company, BitCoin. The more cantankerous Munger, with a clear aversion to social media, bristled at the idea of comments and
photos lasting in perpetuity on Facebook and Twitter. "The Berkshire Hathaway shareholders' meeting is a wonderful opportunity to
get great general business information and be entertained too,"
said Craig Nadel, president of Top 40 distributor Jack Nadel International (asi/279600), who attended the meeting this past weekend. "Warren Buffett is still bullish on stocks overall despite
the past several years being very good for the stock market."

Immediately prior to the start of the annual meeting, Berkshire Hathaway reported a 51% jump in Q1 profits, increasing to $4.89 billion in the first quarter of the year. Buffett also announced at the beginning of the meeting that the company was one of the top five most profitable companies in the world as of May 2, after Apple, Exxon, Microsoft and Google.