ADVERTISEMENT



ASI NEWS

ESP Websites Are Here
A state-of-the-art Web solution for distributors powered by an end-buyer-safe version of ESP® that offers the latest Web technology and features a fast, dynamic shopping engine to drive sales and leads.
Find out more.

Get Your Free, Extra ESP License
Members subscribed to the ad specialty industry's largest and most accurate product sourcing tool can add another ESP® license.
Find out more.

ESP WEBSITES

ASI welcomes the following Suppliers to the ESP Websites network.
Find out more.

ASI STORE

Find, review, and purchase the latest exclusive ASI products...
Find out more.


Los Angeles Bans Single-Use Plastic Bags
In a 13-1 vote yesterday, the Los Angeles City Council voted to ban single-use plastic bags, a move that will affect an estimated 7,500 grocery and retail stores. Once the ordinance is formally adopted later this year, the law will require large city stores to phase out single-use plastic bags over a six-month period, while smaller stores will be given 12 months to comply. After one year, Los Angeles stores would be permitted to charge customers 10 cents each for paper bags.
ADVERTISEMENT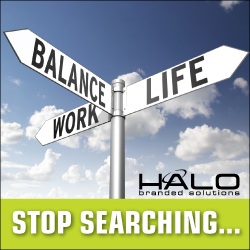 "Los Angeles is leading the state and the nation," said Mayor Antonio Villaraigosa. "With this new measure, one in four Californians will be living plastic bag-free. We hope our actions will encourage other big cities, counties and states to take action."
In approving the ban, Los Angeles has become the largest city in the U.S. to eliminate single-use plastic bags and joins 48 other California communities that have taken similar actions. The ban – protested by the plastics industry but cheered by environmentalists – is designed to encourage consumers to shop with reusable bags, reducing trash in landfills and waterways.
The Los Angeles ban, as well as the recently-announced single-use plastic bag ban in Hawaii, does not apply to reusable items. That means totes as well as reusable imprinted plastic bags are not only permitted in these areas, but endorsed as alternatives to potentially environmentally hazardous single-use bags. "Many retailers are using thicker reusable plastic bags, which is great for business," says Eric Grossman, CEO of Texas-based Metropak, Inc. (asi/70830).
Officially, the Los Angeles ban will go into effect after a standard environmental review and a procedural city council vote this fall. Across the U.S., 74 communities have established or have voted to enact single-use plastic bag bans – the vast majority of them in California.