ADVERTISEMENT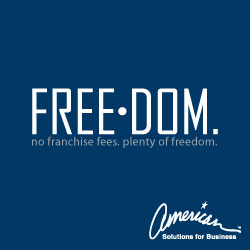 Distributors Claim Importer Stole Money
Claiming they were each scammed out of thousands of dollars, a host of industry distributors has accused unlisted South Carolina-based supplier Import & Export Group LLC, along with its vice president Todd Fishman and owner Alfredo Lavieri, of fraud. In several documented cases, distributors paid Import & Export Group either large deposits or the entire order amount upfront and then never had their money returned when product shipments were delayed by months or never delivered at all. "He's as dishonest as the day is long," said Larry Schweiger, president of The Alison Group (asi/116995), speaking about Lavieri. "He cheated and lied 24/7 and cost us a lot of money."
Lori Caden, president of California-based Caden Concepts (asi/155443), claims she was scammed out of $66,500 by Import & Export Group in June of 2010 after placing an order for bags. "They were recommended to me by a multi-line rep I trusted," she said. "Now I see Lavieri is undercutting everybody and ripping people off."
After learning from Fishman that her order wouldn't be delivered on time, Caden claims she was repeatedly ignored. "In the end, Lavieri basically told me to sue him, so I did," she says. In addition to filing a civil suit, Caden has published specific e-mails and documents online related to her dealings with Import & Export Group, many of which can be found at www.alfredolavieri.com. "I want to warn people about him," she says.
Responding to the scam allegations, Lavieri's attorney John Dozier called the claims against his client baseless, arguing that contractually his client wasn't obligated to return deposit money. Dozier also says that Caden has launched what amounts to a witch-hunt to discredit Import & Export Group, and as a result, Lavieri has filed a countersuit against Caden claiming defamation. "What we have here is one person creating an irrational reaction and then everybody panics, forfeits deposits and cancels orders," Dozier said. "Caden has put incorrect information all over the Web. It's become what I call a mobosphere that's led to a self-perpetuating myth."
In total to date, distributors have claimed Lavieri owes them more than $600,000. That figure could reach $1 million if a handful of current orders aren't delivered and if money isn't returned. "It makes me sick because in dealing with Import & Export Group, I screwed over a real good client," said Jack Hagerty, president of KYK Specialty Advertising (asi/238547), who claims Lavieri owes him $101,000.
To date, the FBI has not filed charges against Fishman or Lavieri. Under U.S. law, wire fraud can be difficult to prove because an individual must be found guilty of "intending to devise any scheme or artifice by means of false or fraudulent pretenses, representations, or promises." Proving intent often complicates pursuit of charges, and in this case, there is evidence showing Lavieri did work with factories in China on related orders and did not simply pocket the money on those orders.