ADVERTISEMENT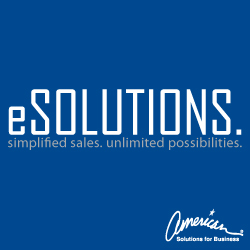 Study Shows Entrepreneurship Increasing 
Business startups reached their highest level in 14 years in 2009, according to a new study released by the Kauffman Foundation, a nonprofit research firm. Data shows 558,000 new businesses were created each month in 2009, with African-Americans and people 55 and older fueling the greatest increases. "Challenging economic times can serve as a motivational boost to individuals who have been laid off to become their own employers and future job creators," said Carl Schramm, president and CEO of the Kauffman Foundation. "Because entrepreneurs drive up the economy, the growth in 2009 business startups is encouraging and hopefully points to a trend in terms of our economic recovery."
The increase in startups in 2009 continues a modest trend that began in 2007, based on Census and Bureau of Labor statistics. Entrepreneurial activity rose last year among both men and women and among non-Latino whites, while slipping slightly for Latinos and Asians. Geographically, entrepreneurship increased at its highest rate west of the Mississippi River, with Oklahoma, Montana, Arizona, Texas and Idaho realizing the largest gains. In these five states alone, roughly 450 per 100,000 adults created a business each month in 2009. In metropolitan areas, Houston had the highest business startup rate last year, while Seattle had the lowest.
"Entrepreneurial activity rates follow strong geographical patterns," said Robert Fairlie, the study's author. "Entrepreneurial activity is highest in western and southern states, and lowest in the midwestern and northeastern states."
As more Americans are starting their own businesses, jobs are being added to the economy at a significant rate. The U.S. has added jobs every month so far in 2010, with payrolls increasing by 290,000 in April, the most in four years, after a 230,000 gain in March.