SPONSORED BY


Besides its equity holders, court documents show Norwood is indebted to an extensive list of companies. Its unsecured creditors include UPS ($800,000 debt), Titleist ($668,000), Callaway Golf ($259,000), 3M Promotional Markets (asi/91240) ($190,000) and Nike ($188,000).
Within the ad specialty industry, the filing did not come as a major surprise, especially to the supplier's frequent customers. "Clearly, Norwood had too much debt to survive as an organization," says Greg Muzzillo, CEO of Proforma (asi/300094). "This filing will create a healthier balance sheet for Norwood overnight." Said Terry McGuire, senior vice president of marketing for Halo/Lee Wayne (asi/356000): "Norwood is our largest trading partner and has kept us in the loop on their financing situation for several months. It is important to understand that their problems were caused by their legacy capital structure, not their ability to generate profits from operations."
According to court papers, Norwood's vulnerability was enhanced by the forced closure of its highly profitable Cedar Rapids, IA, facility in 2008. The plant was damaged in severe flooding. Doug Miskimen, the former general manager of Norwood Souvenir in Cedar Rapids, expressed support for Norwood's management team. "It's a disappointment and sign of the times," says Miskimen, now president of start-up Cedar Crest Manufacturing (asi/44368). "Paul Lage is part of a great leadership team. If anybody can bring them back, he can."
Noted in the Norwood filing as the stalking horse bidder, Aurora Resurgence did not respond to an inquiry by Counselor for comment. In similar cases, a stalking horse makes the initial bid in bankruptcy auctions and is generally protected by break-up fees if the sale is not finalized. Rich Hynes, a bankruptcy expert and law professor at the University of Virginia, says it's common for companies to succeed after Chapter 11 re-organization if the business model is stable. "Just because a company is in financial distress doesn't mean it's in economic distress," says Hynes. "Companies may be able to pay expenses out of its earnings."
Potentially fitting that profile, Lage says Norwood continues to make money. The company's 2008 sales, however, were down about $32 million compared to 2007 ($347.4 million in 2007 to $314.5 million in 2008). Founded in 1989, Norwood employs 1,800 people. According to Lage, no layoffs are associated with the company's Chapter 11 filing.

ADVERTISEMENT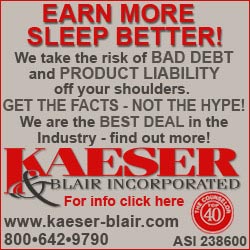 Distributors Offer Views On Norwood Bankruptcy
Contacted by Counselor within the last 24 hours, several distributors shared their opinions of Norwood's bankruptcy filing. Distributors were asked for their initial reaction and what effect they believe the bankruptcy will have within the ad specialty industry. Here are some responses:
"There is a great deal of stress on the industry and companies with a lot of debt are always vulnerable. Fortunately, Paul Lage and his management team are very experienced operators, and have done a great job with Norwood's business. In the long run, the industry will be fine, but I expect a few more bumps in the road before it smoothes out."
-David Woods, Adventures In Advertising (asi/109480)
"I am surprised. Anytime you have one of the leading companies in any industry dealing with financial challenges it has a ripple effect."
-Pat Cavanaugh, Cavanaugh Marketing Network (asi/159262)
"We were a bit surprised but also realized that Norwood has carried a substantial debt load and anticipated that their private equity ownership partners would change in next year or two. We don't think this situation will have a lasting effect on the industry unless something happens during the next 90 days that fouls up the business sale."
-Chris Vernon, The Vernon Company (asi/351700)
"I had not heard anything suggesting that this was likely to occur. I don't think this means much for the industry. From what I understand, there will no impact whatsoever on any orders already in process at Norwood prior to the filing, or on any new orders submitted to Norwood after the filing."
-Ross Silverstein, iPROMOTEu (asi/323119)
"Prior management teams and owners built the company through acquisitions when prices were very high. It's tough to support heavy interest and principal payments when sales decline 25%. The strength of the industry has always come from entrepreneurs. If you look back on the significant business failures of the last 15 years, you find companies that were funded by investors such as the original Ha-Lo, Cyrk, Corplogoware and now Norwood, just to name a few."
-Bill Smith, Jr., Brown & Bigelow Inc. (asi/148500)
"I think any time a larger player in the industry declares bankruptcy, it is a surprise. However, in this environment it is clear that over-leveraged companies, whether suppliers or distributors, will be the most inclined to seek such protection. Paul is clearly a smart and engaged leader. He's been more open with those that rely on a healthy Norwood and has helped create a trust factor that did not exist a few years ago."
-Robert Fiveash, Brand Fuel (asi/145025)
"In any other times, it could be the beginning of some serious realignments in the supplier base. But I think Norwood picked the perfect time to do this, as virtually every company has struggled and filings and debt restructuring is a daily event. It's a sign of the times."
-Dan Welborne, WorkflowOne (asi/333647)

ADVERTISEMENT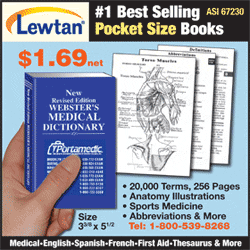 Broder Severs Ties With Columbia 
Broder Bros. Co. (asi/42090), a Counselor Top 40 supplier, announced yesterday that its relationship with Columbia Sportswear has been terminated, effective immediately. The decision was arrived at mutually "due to business and economic pressures faced in 2009," according to a press release that was issued yesterday. Broder had carried Columbia apparel for 10 years and offered 30 active styles. The Trevose, PA-based supplier plans to sell off its remaining Columbia inventory.
"We are extremely disappointed to be ending our relationship with Columbia," says Girisha Chandraraj, senior vice president of marketing at Broder Bros. "It's a great brand and we've shared a mutually beneficial relationship. That said, we are committed to serving our customers and their needs with our extensive portfolio of branded items such as Rossignol, Devon & Jones, Weatherproof and Chestnut Hill."
Broder has made a number of notable moves in the past few months. In April the supplier warned it would file for Chapter 11 bankruptcy unless it can restructure $225 million in current debt by the middle of May. Before that it had hired New York-based Miller Buckfire as its financial advisor and investor bank to explore financing alternatives. In December, Broder laid off 140 employees, and net sales were down to $219.5 million in the fourth quarter of 2008 compared to $232.7 million for the 2007 4Q.

Podcast: Cinco de Mayo And Mother's Day Promos 


On this week's ASI Internet Radio's Tuesday Morning Show, the hosts asked the audience to call in with their favorite promos they've run around the Mother's Day or Cinco de Mayo holidays.
Click here to listen to the fun seasonal promotions call-in segment from Tuesday's show.
If you'd like to check out a recording of the whole online radio show, go to www.asicentral.com/radio. And, don't forget to join us next Tuesday morning, May 12, at 10:30 am eastern time. Of course, we'll also be taking calls from the audience, so please do give us a ring at 215-953-4979 to hear your voice on the air and be eligible to win a Visa gift card.

ASICentral: Ad Specialties Across America
In this month's issue, Counselor magazine sought to prove just how versatile promotional products can be with their Ad Specialties Across America feature. They reported on events that occurred over the past six months in each of the 50 states and showed exactly how ad specialty items were used at all of the events. It's an awesome read that we highly recommend.
But we here at ASICentral wondered, how can we make the electronic version even better? The answer: An interactive online map. We've got all 50 states represented in one cool, easy-to-use map. Just mouse over or click on a state to find out how promotional products are being used. Check it out now.

Got questions, comments or any type of feedback regarding anything ASICentral, don't hesitate to contact us at feedback@asicentral.com. Also, follow ASICentral at: 

Screen Printing Equipment Company Closes
Arizona-based equipment company U.S. Screen Print and Inkjet Technology is no longer in business and its assets are in liquidation, according to financial reports. Its main phone numbers have been disconnected and no one at the company, including CEO Scott Fresener, has responded to recent calls or e-mails. Customers say the company does not have active support, service or parts departments. "All of us in the screen printing industry have benefited from Scott Fresener's contributions," says Brian Greul, president of Texas Shirt Co. (asi/343253). "This will change the landscape of the direct-to-garment market."
According to a Yahoo Finance report, U.S. Screen Print recently failed to make significant payments that were due to its primary creditor, Hirsch International Corporation. In response, Hirsh subsidiary Graphics Arts Acquisition Corporation has begun the process of seeking collateral. U.S. Screen Print's loan had been secured by assets that included machinery, equipment, inventory and intellectual property.
Founded in 1979, U.S. Screen Print offered a variety of educational materials and software, as well as a complete line of inkjet-to-garment printers.

Get On Counselor's Hot List
Are you doing something unique, hip, fun or trendy in the industry right now? Do you know somebody who is? Counselor is looking for nominations of people for its second annual Hot List, which will be published in August – our Hot Issue. We're on the lookout for anyone in the industry who is taking an interesting approach to business, shaking up the status quo or simply networking like a maniac at all hours of the night. We're in search of those people who are making the industry a unique marketplace that's fun and energetic.
Send an e-mail by Friday, May 8 to Andy Cohen at acohen@asicentral.com explaining in 50 words or less why your nomination should be recognized on Counselor's Hot List in August. And, please make sure to include a picture of the person you're nominating. Thanks!

Get Educated
Enroll in ASI Education Online Learning brought to you by ASI Education. Online Learning is the newest and most convenient way for distributors to get educated.
On-demand, self-paced courses are the perfect way for distributors to learn more about the advertising specialty industry and hone their skills as top ad specialty salespeople and brand consultants. We've launched an online campus that provides educational courses and information for the promotional products professional.
Check out our first course, "Getting Started in the Advertising Specialty Industry," Lesson One: "Researching Products and Suppliers." Click here to register for FREE as a student in ASI Education's Online Learning campus. Be one of the first ASI members to experience ASI Education's virtual learning community. And, look for Lesson Two, "Decipher Pricing Codes," next week, on Tuesday, May 12.

Coming Soon
Course Track: New Distributor Education
"Getting Started in the Advertising Specialty Industry"
APRIL 21– LIVE: Lesson 1: Researching Products and Suppliers
MAY 12 – Lesson 2: Decipher Pricing Codes
MAY 26 – Lesson 3: How to Write a Foolproof Purchase Order
JUNE 9 – Lesson 4: Artwork and Decorating Lingo


In The News
3M/Promotional Markets Dept. (asi/91240) has announced that its Post-it Brand has achieved the Sustainable Forestry Initiative (SFI) Chain-of-Custody Certification for all Post-it Note and Post-it Easel products that ship out of 3M facilities in the U.S.
Howard Miller Company (asi/61943) has announced that Incentives West (Mark Shinn and Jodi Spangrud) will provide representation in CA, OR, WA, AZ, HI and AK.
Pacific Coast Golf (asi/75649), headed up by Hugh and Mark Hobbs, has been established as a new company in the ad specialty industry, based in Los Angeles, CA, with a sales office in Nashville, TN. The company will supply golf brands including Titleist, Pinnacle, Cobra, FootJoy, Wilson, Callaway, Top-Flite, Nike, Bridgestone and Precept.
Towel Specialties (asi/91605) is now the exclusive supplier of the CMC golf line in the ad specialty industry.
WorkflowOne (asi/333647) has launched a new technology application, called The Promotional Products Profiler, to help healthcare providers manage their promotional product expenditures and save between 10%-20% annually.

People On The Move
Americo Manufacturing (asi/35750) has named Lynn Cuellar-Cofield to the position of sales manager of the PromoMatting division.

EnduraPack (asi/52484) has hired Ed Manbeck as senior account executive.

Touchstone Merchandise Group LLC (asi/345631) has announced the additions of Maureen Woodward, Diane Mayer and Robyn Champlain as senior account executives in its Irvine, CA, office.

EmailExpress SUPPLIER SPECIALS
Flash Drives 1GB 500 pieces $6.10 net! asi/37218 - Free Shipping, 1 or 2 color Imprint, Free Set-Up Fees! View Special...
44704 BIGGER, BETTER AND A GREAT LOW PRICE asi/65595 - Order Now - 1-888-KOOLPAK or visit us at www.koolpak.com. View Special...
Unbeatable Quality at Low Prices asi/88877 - Exclusively available from the Sportsman Cap Network, Valucap caps are available in a variety of styles, sizes and colors. The Sportsman Cap Network guarantees stock on all Valucap styles and with case pricing that starts at $1.10 - $1.75 View Special...
Anvil Knitwear Inc - Our 2009 Catalog is now online with DigitalExpress! asi/36350 - Our DigitalExpress Online Catalog is now available for you to use. View Special...
ECO-FRIENDLY SHOPPING TOTES FROM $.99net, PRINTED 1C asi/37980 - Visit us online www.bagworldpromo.com. View Special...
A Theme For Every Promotion - US Options In Stock asi/93131 - We Specialize In Rush Orders! Domestic made flash drives! Many colors and styles! View Special...
Barton Nelson Guarantees Excellent Quality & The Best Price asi/38670 - Barton Nelson Inc. Guarantees the highest quality products at the BEST Price! View Special...
Tired of same look USB's - Try this! asi/63053 - To view full selection, call CorporateKey at 1-866-438-5655 or visit www.CorporateKey.com View Special...
Economy recession buster, 1.90/pc w/5,000 st, complimentary set up charge up to 5,000 st asi/30245 - Economy recession buster, 1.90/pc w/5,000 st, complimentary set up charge up to 5,000 st View Special...
Original Can Coolies $0.69(c) min 200pcs asi/62017 - $0.75(c) for 100pcs. View Special...
A Simple Low Cost offer from Post-it(R) brand asi/91240 - The Lowest cost available on Post-it(R) Notes View Special...
Sunscreen and Lip Balm Sale KGM asi/63726 asi/63726 - KGM asi/63726 Sale - Sunscreen $1.50(r) - Lip Balm $0.80(r) View Special...
$2.36 Classic 30 Single Ring spun Poly/Cotton Tees asi/68463 - Men's & Women's 30 Single Poly/Cotton Tees Specially Designed for SUBLIMATION View Special...
DEBCO (ASI 48885) says "Don't Leave Home Without Them". asi/48885 - Why use plastic shopping bags when DEBCO (ASI 48885) sports an array of wine bottle, and insulated grocery totes? View Special...
5 Standard Drives & Accessories from CorporateKey asi/63053 - To view full selection, call CorporateKey at 1-866-438-5655 or visit www.CorporateKey.com. View Special...
Flash Drives from $3.82 net! asi/37218 - Free Shipping, 1 or 2 color Imprint, Free Set-Up Fees! View Special...
Recyclable, Reusable and Eco Friendly asi/65595 - Order Now - 1-888-KOOLPAK or visit us at www.koolpak.com. View Special...
Post-it(R) Flag Writing Instruments - Vote and SAVE! asi/91240 - Post-it(R) Brand Writing Instruments allow you to Write..Flag..and Highlight!! View Special...
Increase Sales and Visibility w/ Billboards and Banners by Jet Creations! Low, Factory Direct Pricing! asi/63340 - Why pay full price when you can buy Factory Direct? Jet Creations is your One Stop Shop for Billboards and Banners! View Special...

ASI SHOW
The following are the dates and locations for The ASI Show in 2009:
Chicago: July 21-23
ASI Holiday & Incentives Expo, Las Vegas: September 16-17
Plus, don't miss the ASI Advantages Roadshow, the industry's #1 traveling show. Visit www.advantagesroadshow.com for the complete schedule!
SPONSORED BY


Counselor® PromoGram® is a trademark of the Advertising Specialty Institute. You were sent this newsletter as a benefit of your ASI membership. Copyright 2009, ASI. All Rights Reserved.
If you'd like us to send Counselor PromoGram FREE to anyone else at your company (or to your off-site sales reps), go to www.asicentral.com/newsletters and complete the online form.
Interested in advertising in Counselor PromoGram? Send an email to ddienna@asicentral.com 
Click here to subscribe to Counselor® magazine. You must be a member of ASI to subscribe to this publication. The publisher has a right to refuse subscriptions to non-members.
Advertising Specialty Institute®, 4800 Street Road, Trevose, PA 19053