Counselor®PromoGram®

Volume 1002 / March 14, 2013



SPONSORED BY

ADVERTISEMENT
SHARE PROMOGRAM

ASI NEWS


Special Offer for Canadian Power Summit
Register for the June 12-14 Power Summit in Banff before April 1 and receive $500.
Find out more.

Speak to Search on ESP Mobile™
Over 40 new app features, including virtual samples and speak to search, now available for iPhone, iPad and Android.
Find out more.



ESP WEBSITES


ASI welcomes the following suppliers to the ESP Websites network.
Find out more.



ASI STORE




Find, review, and purchase the latest exclusive ASI

products...
Find out more.




ADVERTISEMENT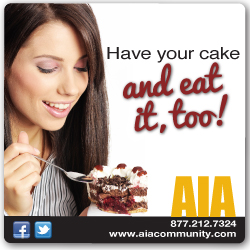 Business Inventories Higher Than Expected
A new Commerce Department report shows business inventories in the U.S. increased 1% in January, marking the largest one-month gain since May of 2011. Experts say the increase – realized as sales fell and warehouses restocked – suggests the potential for significant economic improvement in the first quarter. Analysts had predicted a more modest rise in inventories, following a 0.3% jump in December.
Automotive inventories increased 1.9% in January, the biggest gain in six months. Meanwhile, retail inventories (which exclude auto figures) rose a significant 1.3%, the largest monthly jump in over a decade. Retail inventories factor into gross domestic product (GDP) calculations, making it a closely-watched economic measure. At the close of 2012, lackluster inventories subtracted 1.6 percentage points from fourth-quarter GDP, limiting overall growth to just 0.1%.
Wholesale inventories, which account for 30% of all business stockpiles, rose 1.2% in January, the Commerce Department reported. Factory inventories, which make up another 40% of stockpiles, increased 0.5%. At the pace of sales in January, experts say it would take 1.29 months for businesses to clear their shelves, the highest number since August.
Coupled with the steady rise of U.S. employment, economists believe higher inventories could lead to a 2% GDP increase in the first quarter of 2013. Another key determinant in the state of the economy is consumer spending, which improved 1.1% in February. However, analysts caution a large chunk of that spending was on gasoline, which negatively affected discretionary income. Sales at gas stations jumped 5% last month compared to January, government data showed.

ADVERTISEMENT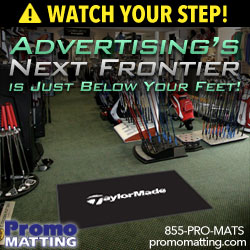 Live Counselor Chat: Business Emergency Preparedness
Are you ready for an unexpected disruption to your business? How about a major weather event? Do you have a continuity or a crisis communications plan? Have you thought about insurance coverage and government assistance programs?
For real-time guidance and answers to all of your business emergency preparedness questions, be sure to join Counselor's live online chat on Tuesday, March 19, at 2 p.m. ET. Go to www.asicentral.com/counselorchat to ask our editors questions or to comment on your own experiences. We want to hear from you! Join the conversation at www.asicentral.com/counselorchat next Tuesday afternoon at 2 p.m. ET.

ADVERTISEMENT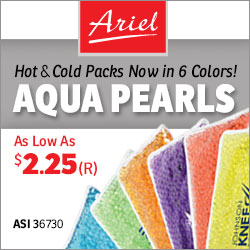 Incentives Drive Top Sales Performers
Top-performing companies are more likely to motivate their sales teams with non-cash rewards and incentives, research from the Aberdeen Group shows. Specifically, a recent Aberdeen survey, distributed by the Incentive Research Foundation (IRF), found that firms with formal internal sales employee recognition programs had 14.8% higher team quota attainment and a 5.9% higher customer renewal rate.
Other results showed leading companies – called Best In Class by Aberdeen researchers – are 11% more likely to offer employees verbal praise, 90% more likely to offer public recognition and 94% more likely to offer peer-to-peer recognition for progress toward goals versus all other firms. These top firms are also 23% more likely than all others to offer group travel and 75% more likely to offer company-sponsored events. Over half of respondents listed non-cash rewards and recognition as an "important" part of sales performance management.
The survey also found a wide variety of metrics favor the outsourcing of incentive management, offering an opportunity for distributors to create custom programs for businesses. Organizations that relied on outside firms to run their incentive programs showed higher lead conversation rates and lower average sales cycles, the IRF said.

ADVERTISEMENT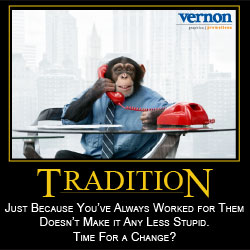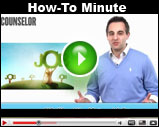 Counselor's How-To Minute: Increase Workplace Diversity
In a video report, Counselor presents a business strategy video each week that focuses on how distributor firms can overcome a specific challenge, make a key decision or rise to the occasion on an opportunity in front of them. In this episode: How to boost office diversity.
Where can you recruit well-rounded, qualified people who'll offer fresh ideas? How can you give your employees a greater say in your company's culture? Is it worth it to hire a consultant to train staff?
In a quick, minute-long video, Counselor Senior Editor Dave Vagnoni walks viewers through three simple steps they can take to put a greater emphasis on workplace diversity. Click here to watch.

Survey: Digital Ad Spending Continues Rise
A survey of leading marketing executives predicts that digital ad spending budgets will increase about 9% in 2013, according to data published by research firm Gartner, Inc. Already, for larger firms, digital marketing spending averages 2.5% of total revenues, a figure that's been increasing in recent years. As a point of reference, Gartner stats showed companies spent 10.4% of their 2012 revenue on overall marketing activities, like advertising research, agency costs and software as a service.
"Digital advertising accounts for the largest share of digital marketing budgets at 12.5%, while content creation and management account for the second-largest share," said Laura McLellan, research vice president at Gartner. "Marketers today are emphasizing the use of content marketing as part of a shift to drive more inbound marketing."
According to respondents, commerce experiences will be a large budget focus this year, as marketers look to embed shopping tie-ins in digital marketing channels including search, social and mobile. The survey also showed that the overall marketing shift from traditional to digital has let firms save money, creating reinvestment opportunities. On average, nearly 30% of marketers have cut their traditional advertising budgets to fund digital marketing activities.
Finally, while social media is gaining traction as a marketing tool, websites are still a main driver of success, marketers believe. "The survey results suggest that the corporate website will not be displaced anytime soon by a brand's social media presence," said Bill Gassman, research director at Gartner. "That's all the more reason for marketing leaders to continuously invest in measuring and optimizing their websites through Web analytics and testing, paying attention to all aspects."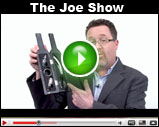 The Joe Show: Getting Warmer
In this episode of The Joe Show, Managing Editor Joe Haley showcases a host of products great for spring and summer promotions. Looking for a fun beach item? Need an idea for graduation season? Want to see the bracelet outdoor enthusiasts will love? Check out the video.
Click here to watch another brand-new episode of The Joe Show.
Want more videos? Subscribe now to our YouTube videos.

ASI Radio: Get Out Of A Sales Rut
On Tuesday's ASI Internet Radio Show, the hosts gave callers advice on how to re-energize their sales efforts. Can spending more days on the road boost your productivity? Should you consider targeting new markets? Is taking a vacation a good idea or a waste of valuable time?
Click here to listen to the call-in segment from this week's show. And, don't forget to join us on Tuesday, March 19, for our next broadcast. Log on to www.asicentral.com/radio at 10:30 a.m. ET to check it out.

Take The State Of The Industry Survey
Counselor is currently polling professionals in the industry – both distributors and suppliers – to find out how the market did in 2012 and to get impressions on where the industry is headed in 2013. We need your input. Please take some time to click the appropriate link below and complete the annual State of the Industry survey. Your responses will remain anonymous and you'll be helping to create Counselor's annual State of the Industry report.
Distributors click here to take the distributor State of the Industry survey.
Suppliers click here to take the supplier State of the Industry survey.

2013 Best Places To Work Nominations Now Open
For the sixth year in a row, Counselor is setting out to identify the industry companies that employees simply love to work for. These are the distributors and suppliers that have a loyal work force and that provide a work environment which employees want to go to every morning.
Counselor will be unveiling its annual Best Places To Work list later this year at the inaugural Best Places to Work Conference in November – it will undoubtedly include an elite list of industry companies. Do you want your company to be considered? Getting involved is easy – and it's completely free to participate. The only necessary qualification is that a company has at least 10 employees.
To nominate your company, or any others in the market that you think deserve to be recognized, simply click here. Also, there's no risk to participating. Only the honorees – those companies with the best scores from the survey – will be published in Counselor.
So, don't delay. Click here to register your company to be considered for one of the most exclusive lists in the ad specialty market: Counselor's Best Places To Work.

Vote For The Wearables Top Decorator
Voting is now underway for Round 2 of the Wearables Top Decorator competition. This time, competitors were challenged to come up with their best special effects design. Click here to vote for your favorites. Hurry, voting ends this week. And be sure to check out the April/May issue of Wearables to find out the results.
In The News
BrandCharger (asi/88751) won ASI's Best in Technology Award at the ASI Dallas show.
iClick (asi/62124) has launched a new website that introduces the company's branding and features improved site navigation. Additionally, the company has launched its new Canadian program, which establishes FOB points in Toronto and Vancouver and includes brokerage fees and duty in the USD pricing. Visit www.iclick.com for more information.
Jetline (asi/63344) has announced that Megan Erber, Mid-Atlantic regional sales manager, won the 2013 CPPA Peake award for Supplier Sales Representative of the Year.
People On The Move
Cap America (asi/43792) has promoted Anessa Fritch to the position of vice president of marketing.
GUI Global Products Ltd. (asi/58487) welcomes Connie Knutson as national sales manager.
HALO Branded Solutions (asi/356000) has named Brian Hiner to its field sales leadership team as regional vice president of business development, Mid-Central region.

EmailExpress SUPPLIER SPECIALS
<!—Begining of generated Content for 03/05/2013 to 03/11/2013-->

ASI 5 Star Supplier. 25% off Custom Label Bottled Water asi/34037 - 25% off Custom Label Bottled Water. View Special...
Glorious Golfer Gift, etc. asi/74754 - Glorious Golfer Gift, etc. View Special...
Supreme Safety Award: 3-Lens, Interchangeable Eyewear Kit with Embroidered VIP case. asi/74754 - Beautiful ANSI Z87 rated sport product doubles for work, golf and shooting. Switch-out from clear to amber or yellow to gray. Prescription compatible. View Special...
DOES YOUR CONTRACT EMBROIDERER COMPETE WITH YOU BY SELLING DIRECT? asi/700622 - DOES YOUR CONTRACT EMBROIDERER COMPETE WITH YOU BY SELLING DIRECT? View Special...
Featured Bar Accessories asi/43442 - Please visit us at: www.highcaliberline.com View Special...
Introducing the NEW Titleist Pro V1 and Pro V1X asi/79680 - Pro Golf Premiums- Nobody Beats our Prices, NOBODY! View Special...
Overseas USB Special-Best Pricing-Delivered in 10 Days asi/90154 - Overseas USB Special-Best Pricing-Delivered in 10 Days View Special...
The Drives Your Clients Want To Buy asi/93131 - The Drives Your Clients Want To Buy View Special...
SHIPPING SPECIAL ON ALL NEW CUSTOM PATCH ORDERS asi/62141 - SHIPPING SPECIAL ON ALL NEW CUSTOM PATCH ORDERS View Special...
Seeds For Earth Day Using "Come Grow With Us" Tagline asi/75760 - Custom imprinted, mailable seed packets with taglines such as "Grow Your Business" are the perfect promotion to celebrate Earth Day. Few so-called "green" promotional items can boast reducing carbon emissions like seeds. Can yours? Ours do. View Special...
Free Vendor Tent Accessories! - No Cost for Ground Shipping! asi/62993 - Free Vendor Tent Accessories! No Cost for Ground Shipping!" / J.D. Inflatable Advertising / ASI 62993 View Special...
Full-Color Dye-Sublimated Table Covers asi/98600 - Now introducing the industry's best full-color dye-sublimated Table Covers! Available in two sizes: 6'which fits a 6 ft table and 8' which fits an 8 ft table. Quantities start as low as one and prices for one start a $149.00 each! View Special...
In-House Personalization of Apparel For Only $1 (ASI 98264) asi/98264 - Laser Names give you the look of direct embroidery without the uncomfortable backing and wrinkled appearance at only $1. Laser Names are available to be stocked in-house, removing the need to ship your garments for personalization. View Special...
Four Ad Specialty Products That Sell Themselves asi/79385 - Signs, Banners and Displays -- Top Customer Service and Made in the USA Quality -- New Impact Mats View Special...
Together What We Can Do - asi/54316 asi/54316 - Together What We Can Do - asi/54316 View Special...
The Rustico Golf Logbook asi/84264 - Swing into Spring sales with the Rustico Golf Log (#OD0001). Custom Engraving/Deboss. Hand crafted. No minimums. Over 100 unique leather gifts! View Special...
Four-minute case study helps sell Visitor Passes asi/48584 - Four-minute case study helps sell Visitor Passes View Special...
We Make the Bags Your Clients will LOVE! asi/55565 - NEED View Special...
Experience incredible printability with Fruit of the Loom HD(TM) asi/6034156 - Experience incredible printability with Fruit of the Loom HD™ - See what the excitement is all about! View Special...
<!—End of generated Content for 03/05/2013 to 03/11/2013-->

ASI SHOW
IT'S ONLY ONE WEEK AWAY …
ASI Long Beach starts next Friday, March 22, and runs through Sunday, March 24, at the Long Beach Convention Center. With just a few days invested, your business will benefit for months. You'll leave re-energized and armed with new sales and marketing ideas to boost your sales and expand your market share.
Bookmark the ASI Long Beach mobile application on your smartphone to create your personal, three-day schedule and to peruse all that's waiting for you at the show.
More than 300 suppliers showcasing thousands of products
Out-of-the-box solutions to your clients' toughest projects
61 workshops focused on topics impacting the industry today
The Gala Celebration at Gladstone's, featuring dinner, open bar and a live band
A humorous yet informative Keynote by economist and funnyman Ben Stein
Join other industry leaders at ASI Long Beach. Register today at www.asishow.com. ASI distributor/decorator members enjoy free admission all three days and a free hotel room on the evening of March 23. Or, call us at 877-ASI-SHOW with any questions.
Not an ASI Member? Click here for a two-day pass.
Follow us on Twitter and like us on Facebook.

SPONSORED BY


Counselor® PromoGram® is a trademark of the Advertising Specialty Institute. You were sent this newsletter as a benefit of your ASI membership. Copyright 2013, ASI. All Rights Reserved.
If youd like us to send Counselor PromoGram FREE to anyone else at your company (or to your off-site sales reps), go to www.asicentral.com/newsletters and complete the online form.
Interested in advertising in Counselor PromoGram? Send an email to ekoehler@asicentral.com
Click here to subscribe to Counselor® magazine. You must be a member of ASI to subscribe to this publication. The publisher has a right to refuse subscriptions to non-members.
Advertising Specialty Institute®, 4800 Street Road, Trevose, PA 19053