ADVERTISEMENT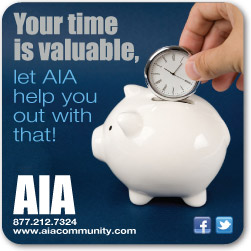 Supreme Court To Determine Fate Of Health Care Law
For Marv Reineke, the health care law popularly known as "Obamacare" has created confusion and uncertainty. Insight from a trusted accountant has led Reineke, owner of Pure Marketing Group (asi/302553), to suspect the law could negatively impact his Alpharetta, GA-based distributorship's bottom line, but with so much still unclear, he says it's difficult to say for sure. "We're still trying to determine what the ramifications will be," says Reineke.
He's not alone among ad specialty distributors and, indeed, small business owners across the country. This week, the picture may become a little clearer as the Supreme Court considers the constitutionality of the Patient Protection and Affordable Care Act. The National Federation of Independent Business (NFIB), along with 26 states, is challenging the constitutionality of the law. The NFIB argues that Congress lacks the authority to require people to maintain health insurance because it can't require people to enter into commerce. Proponents of the Act argue that Congress regulates interstate commerce and health insurance companies operate across state lines, making the mandate legal.
Hearings before the highest court in the land began Monday and will continue through Wednesday. As the court proceedings progress, business owners, many with deeply divided opinions on the law, are watching closely. "I think it has its positives and negatives," says Andy Shuman, general manager at Rockland Embroidery (asi/734150), a Topton, PA-based contract decorator to the ad specialty industry. "If implemented correctly, it could potentially thwart impending disaster as it pertains to healthcare costs. But I don't agree with it in full, and I have my doubts if it's the answer."
Fearing that the law will force them to pay more out of pocket on health insurance, some business owners hope the Supreme Court strikes down the law. The NFIB says members have reported increases of 20% to 40% in premiums since the act was passed by Congress and signed into law by President Obama. Some firms are having their policies cancelled – a direct result of the law, the NFIB says.
Nonetheless, some small business advocates say the Act is good for companies. "The law, while certainly not perfect, includes a number of provisions that will help small businesses gain access to more affordable coverage," John Arensmeyer, CEO of Small Business Majority, an advocacy group, told CNBC.com. This will make "businesses more competitive and boost their ability to create jobs and drive economic growth."