Custom HBC Prepares Restructuring Plan
Facing an undisclosed amount of debt and negative net worth, Minnesota-based supplier Custom HBC (asi/47934) has contacted its unsecured trade creditors to propose formal settlement and repayment options, Counselor has learned.

ASI NEWS

Distributors Heart NYC Find out how many distributor firms flocked to the Big Apple for ASI's trade show and see which event was über popular. Find out more.

Eco-Friendly is Eco-Potent ASI's Green Catalog, on sale now, answers consumers' call for eco-conscious products as a responsible alternative.
Find out more.

LOGOMALL
ASI welcomes the following Suppliers to the LogoMall Network.
Find out more...
ASI STORE
Find, review, and purchase the latest exclusive ASI products...
Find out more...


ADVERTISEMENT

ADVERTISEMENT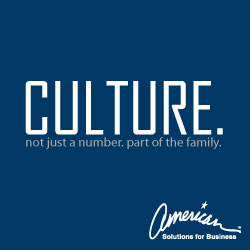 Custom HBC has retained law firm Hamilton Associates to formulate a financial and operational restructuring plan as the company seeks to recover from a period of declining sales, most notably in November 2010, officials say. "We weren't immune to the downdraft in the industry where sales fell 20%-30%," said Larry Wilhelm, president of Custom HBC, in an interview with Counselor. "We're operating profitably for 2011. None of this has or will affect our service to distributors."

According to a memo obtained by Counselor, Custom HBC is described by Hamilton Associates as being in "an extremely difficult financial position" with P&L losses of $311,000 and negative net worth of $1.2 million. In addition, several of Custom HBC's trade accounts are "severely past due" with the company "on a COD basis" in many cases, the memo states. "Right now, we're giving our vendors options and trying to handle old debt," Wilhelm said. "Our debt is substantially significant enough to require us to get to the point of restructuring."

Custom HBC is offering unsecured creditors two repayment options – one that would provide 42%, or $0.42 to the dollar, of undisputed amounts over a three-year period, and another that would provide 80% of undisputed amounts, but over a potentially far longer period of time. "If the majority vote against either option, we'll essentially be back to the drawing board," Wilhelm says. "That's never happened, though, with the 145 other clients of Hamilton that were in this situation."

Custom HBC's creditors have been given until April 12 to respond to the repayment options, via ballot. "We understand how difficult it is to accept such a settlement plan, but nothing will be gained by protracted legal proceedings," the memo reads. "HBC sincerely regrets the hardship this situation has caused your company."

ADVERTISEMENT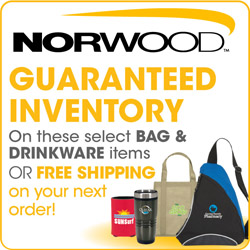 U.S. Businesses Add Jobs In March
Small businesses added jobs and employees worked more hours in March, suggesting the economy is continuing to gain steam. Intuit Inc.'s Small Business Employment Index revealed this week that businesses with 20 employees or less created about 50,000 new jobs this month, a .2% rise that suggests annual job growth could climb 3%. The employment rise, experienced across the country, followed a February job gain of .3%. Businesses in states hit hard by the burst of the real estate bubble, including Florida, California, Oregon and Arizona, were among those that hired new employees. Separately, payroll firm ADP reported yesterday that U.S. employment increased by 201,000 private sector jobs in March.
"The combination of rising hours and rising employment suggests the atmosphere is improving for small businesses," says Susan Woodward, the economist who helped Intuit create the Index, which bases findings on data from 64,000 small businesses. While hourly employees worked 107.7 hours in March, up .12 from 107.6 hours in February, wages remained flat. Average monthly pay for small business employees was $2,614, which equates to $31,400 per year. "There is no sign of any pressure on small businesses to pay people more," says Woodward.
According to Intuit, the shedding of small business jobs stopped in October 2009 and a trend of growth emerged. So far, small businesses have added 820,000 jobs over the last 17 months.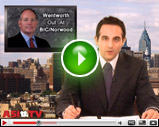 News Video: Executive Shift & Suppliers' Financial Struggles
In this episode of Counselor's Industry Update video, we detail an executive departure at the largest industry supplier and reveal the financial distress of two other suppliers. Plus, why is one Top 40 apparel supplier singing a happy tune this week?
Click here to see the trends and to watch Counselor PromoGram's Industry Update.
If you have any news you'd like to see covered on Industry Update or in Counselor PromoGram, please send it to newsdesk@asicentral.com.