Flash Memory Prices Soar After Japan Quake
As rescue and cleanup efforts continue in northern Japan, the impact of last week's devastating earthquake and tsunami is beginning to be felt in the global economy. Most immediately,

ASI NEWS

Virtual Trade Show Rocks Participants raved about the networking, chats, suppliers and online ease. Get it on demand or register for the next show April 19.
Find out more.

Send Info, Win Prizes
ASI needs your info in order to complete the much-anticipated Counselor State of the Industry report. Take 10 minutes now and you may win some great prizes.
Find out more.

LOGOMALL
ASI welcomes the following Suppliers to the LogoMall Network.
Find out more...
ASI STORE
Find, review, and purchase the latest exclusive ASI products...
Find out more...


ADVERTISEMENT

ADVERTISEMENT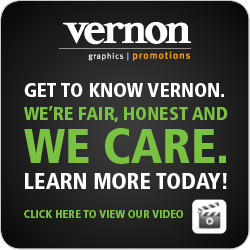 the price of Japanese-produced flash memory chips, which are used in items like personal computers, smart phones and USB drives, has risen sharply among fears of a supply shortage. "It will be very difficult for the next week because prices are in such flux," says Lon McGowan, CEO of supplier iClick (asi/62124), which sells USB drives and other memory products in the ad specialty market. "Our factories in China say chips are up anywhere between 30%-50%. We've tried to be as open as we can with our customers. We've already had 1,200 customers come to us with questions."

According to analysts, Japan accounts for 40% of global NAND flash chip production. Toshiba Corporation, the world's second-largest maker of NAND chips after South Korea's Samsung, has halted operations at its plants in areas affected by rolling power outages. Also, Shin-Etsu Chemical Co. and Sumco Corp., which both make silicon wafers needed to produce semiconductors, have temporarily stopped operations because of damage from the earthquake. "Distributors should explain to their customers that everybody is going to be affected by this," McGowan says. "There's going to be a hard hit at first, but we think it will taper off soon."

Peter Hirsch, owner of supplier firm Hirsch Gift Inc. (asi/61005), has also contacted distributors to alert them of coming price hikes and chip shortages. "Due to the disaster in Japan, the world market and supply of memory chips has been severely affected. Approximately 40% of the world production of memory chips is manufactured in Japan and that is now at zero," Hirsch said. "Supply is and will be very unstable for the coming weeks, and fluctuating prices will affect the whole market in flash drives until the crisis is over."

Last Friday's earthquake and subsequent tsunami killed more than 10,000 people, while millions remain without power or adequate food. Near-freezing temperatures have forced 450,000 Japanese into shelters. Concerns continue to rise about radiation leakage from Japan's Fukushima Dai-ichi nuclear plant. Despite the Japanese government pumping $183 billion of emergency funds into its economy, the country's stock market has fallen more than 10% in the last two days.

ADVERTISEMENT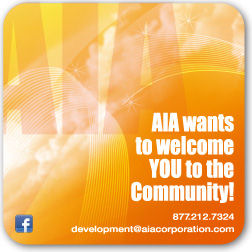 Optimism Rises Among Small Business Owners
The outlooks of small business owners grew brighter in February, reflecting stronger hiring plans and the increasing ability to raise selling prices, according to a survey from the National Federation of Independent Business. The federation's Index of Small Business Optimism rose .4 points to 94.5 in the last month. Additionally, the February employment sub-index jumped two points to 5%, while the average employment change actually turned positive after residing in negative territory in January.

Over the next three months, 17% of the 2,144 survey respondents said they would increase employment, while only 6% said they plan to reduce their workforce. "For the first time in three years, owners reported solid job creation, and plans to create more new jobs improved again," the federation said in its report. The sub index of expected business conditions in six months dropped a percentage point to 9%, but small-business owners anticipated improved demand, with the sales index increasing one percentage point to 14%.

While encouraging, the gains fall short of indicating that economic growth is ramping up to a "second gear," the federation concluded. The NFIB also determined that the price slashing that ensued after the 2008 financial meltdown has ended, meaning inflation could be accelerating faster than the U.S. Federal Reserve expects. "In January, the seasonally adjusted net percent reporting higher selling prices was negative 4% and in February it hit a positive 5%," the federation noted. "Inflation has returned to Main Street."