ASI NEWS

Send Info, Win Prizes
ASI needs your info in order to complete the much-anticipated Counselor State of the Industry report. Take 10 minutes now and you may win some great prizes.
Find out more.

And the Winner Is…
The ASI Show attendees choose the 2011 ASI Show Dallas Advantages New Product Showcase supplier winners.
Find out more.

LOGOMALL
ASI welcomes the following Suppliers to the LogoMall Network.
Find out more...
ASI STORE
Find, review, and purchase the latest exclusive ASI products...
Find out more...

 
ADVERTISEMENT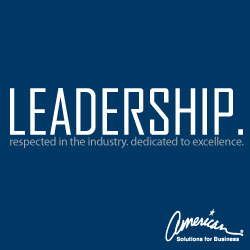 Cotton Prices Hit Record High
Amid concerns that global supplies may not satisfy rising demand – particularly in China – the price of cotton soared again this week, hitting an all-time high. At the close of a seven-day rally on Monday, cotton futures reached $2.197 per pound, which is more than double the cost of the commodity compared to this time last year. Prices finally stabilized mid-week following a report from the International Cotton Advisory Committee that global cotton output will rise 11% this year to a record 27.6 million metric tons. The increase in output is becoming more necessary, as China alone imported 390,720 metric tons of cotton in January, a 31% rise. China's Ministry of Commerce said the country will continue to actively expand its imports of cotton in 2011.
The U.S. is taking a lead in cotton production, recently exporting 403,341 bales in one week to countries including China, Turkey and Bangladesh. U.S. export sales of cotton rose 56% in late February, according to the U.S. Department of Agriculture.
Since last year, the rapid rise of cotton has steadily increased the cost of items like T-shirts, polos and jeans. In response to questions posed on ASICentral's Facebook page (www.asicentral.com/facebook), distributors say their businesses have clearly been affected by greater cotton costs. "We are definitely doing more one-color and one-side prints instead of multiple colors and locations," writes Amy Petitjean Graff. "Customers are trying to recoup the higher cost of the t-shirts by printing less."
Adds Erik Anderson: "This kind of cost increase being so rapid and showing no sign of relenting must be passed on to the end-user at some point." There are also concerns among distributors that sales of apparel will be hurt by the rise in cotton costs. "People who have ordered clothing in the past have put orders on hold and new orders are harder to come by," writes Krista Miller-Shifflett.
.

ADVERTISEMENT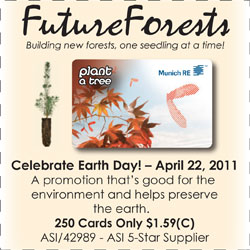 CPSC Complaint Database Set To Launch
The Consumer Product Safety Commission (CPSC) is scheduled to launch its new online complaint database tomorrow. The site, www.SaferProducts.gov, is meant to give consumers a place to log safety complaints about specific products. The new searchable database was authorized by Congress within the Consumer Product Safety Improvement Act of 2008 to offer consumers an opportunity to review complaints about allegedly unsafe products before they buy them. In the new database, each filed complaint is reviewed by the agency for up to five days, and then manufacturers are given 10 additional days to add a comment on the report, or request a modification, before it is published online in the database.
"We are on time, on budget, and expect to roll out on Friday," said Alex Filip, a spokesman for the CPSC. "This is a big step forward for consumers."
Filip confirmed that the database will be launched on time tomorrow, despite a recent House of Representatives effort to shutter the effort entirely. In fact, the House recently approved legislation that would block the CPSC from spending any funds to operate the new product safety database. But the measure is part of the House's approved budget plan, which is now being debated in the Senate. Last week, Democrats on the Senate Appropriations Committee released their own version of the budget that specifically called for restoring the CPSC database funding.