ASI NEWS

And the Winner Is…
The ASI Show attendees choose the 2011 ASI Show Dallas Advantages New Product Showcase supplier winners.
Find out more.

Now Starring: Promo Products
ASI makes good on its promise to further educate end buyers on the power of promo products in a string of TV segments.
Find out more.

LOGOMALL
ASI welcomes the following Suppliers to the LogoMall Network
Find out more...
ASI STORE
Find, review, and purchase the latest exclusive ASI products...
Find out more...

 
ADVERTISEMENT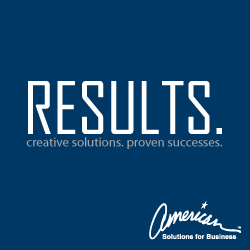 Camsing Completes Acquisition Of Corvest
As first reported in a Breaking News Alert yesterday, Camsing Global has finalized its acquisition of Top 40 supplier Corvest. While the deal was initially scheduled to be completed by the end of January, Camsing completed the transaction yesterday afternoon with Cerberus Capital Management, Corvest's senior secured lender, and will take possession of the company's assets within the next 10 to 15 days.

Billy Dolan, CEO of Camsing Global, said that the acquisition allows Corvest's supplier brands to be reenergized in the marketplace. "Today marks a fresh start for the Adva-Lite, Toppers, and It's All Greek To Me brands and the rebuilding of three very important legacy go-to choices for distributors within the promotional products industry," he said.

For Corvest, the ownership change is its second in the past year, after being purchased in March 2010 by equity firm Siglo Holdings. However, Counselor has learned that Cerberus Capital, the company's owner prior to Siglo, remained the senior secured lender for Corvest until the transaction with Camsing officially closed yesterday. Cerberus previously told Counselor that it had "no comment" on any deals. As the parent company of Adva-Lite (asi/32145), It's All Greek To Me (asi/62960) and Toppers (asi/91530), Corvest was ranked by Counselor as the 22nd-largest supplier in the ad specialty industry last year.

Earlier this year, Camsing completed a separate stock transaction to acquire Senator Promotional Group USA (asi/86390), and Dolan expects both of Camsing's new units to see growth in 2011. "Since the acquisition of the Senator brands back in January, we have seen some exciting growth in both brands (Corvest and Senator) versus last year and expect the momentum to continue throughout 2011," he said.

Camsing Global, which has U.S. offices in Rochester, NY, and Winona, MN, offers sourcing to ad specialty industry suppliers, while also, as the holding company to China Imprint (asi/43016), providing products and services to distributors. Guangzhou Camsing Limited, which has 3,000 employees on three continents, promotes itself as one of the largest manufacturers of promotional products in China. With China Imprint, Corvest and Senator combined, Camsing is expected to be among the 10 largest supplier organizations in the North American ad specialty industry.

ADVERTISEMENT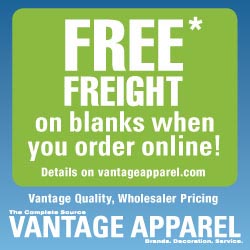 4imprint 2010 Revenues And Profits Jump
4imprint Group, the London-based parent company of Counselor Top 40 distributor 4imprint (asi/197045), announced that its 2010 revenues increased by 19%, while the company's profits nearly doubled. On revenues of 200.8 million British pounds ($327.1 million), the company realized underlying pre-tax profits of 9.98 million pounds ($16.3 million) in 2010, an increase of 94% over the previous year. In its public filing, 4imprint attributed the successful 2010 results to an increase in both organic and new business.
"Both new and existing customer orders were significantly ahead of prior year as the business saw improvement in the yield on its prospecting catalogue and internet marketing spend coupled with further growth in its customer file and retention rate of existing customers," the company said in a statement.
While not breaking out financials by division, 4imprint did say that customer orders in its North American division increased by 14% and existing customer orders were up by 27%. The overall company also says that the positive results it achieved in 2010 are continuing in 2011. "Despite the wider threats to economic growth," said John Poulter, chairman of 4imprint, "the momentum developed in the past year is evident in the early weeks of 2011."
In the North American market, 4imprint ranks as the fifth-largest distributor, with more than $160 million in annual ad specialty sales. The stock price for the parent company (FOUR on the London Stock Exchange) has increased 75% over the past year.