ADVERTISEMENT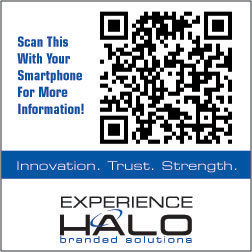 Apparel Trends: Broder Showcase Draws Hundreds
If you wanted to flashback to the 1980s, Kaley Adolf has the T-shirt to get you there. At the Broder Bros. Co. (asi/42090) Annual Apparel Showcase in Philadelphia last week, Adolf displayed a flowing, off-the-shoulder dolman tee with long sleeves and rib cuffs. The shirt, sure to be a sought-after look for women this year, is new from Bella (asi/39590), but drew its inspiration from the era of synth pop and teased hair. "It's very retro. It's bringing back the 80s," said Adolf, a national account manager for Alo/Bella/Canvas.
More than 600 people attended the apparel showcase to see what was new and exciting from Bella and about 40 other brands Broder Bros. distributes, including Hanes (asi/59528), Jerzees (asi/84257), Fruit of the Loom and FlexFit. The event, held at Lincoln Financial Field, home of the Philadelphia Eagles, also featured education sessions on business building, apparel selling and strategies for using social media. At the Chestnut Hill exhibit, attendees checked out men's business shirts with spread collars. The collars, which expand to accommodate the thicker-necked, are growing more popular, offering comfort without sacrificing formality, said Brian Titus, a territory manager with Broder, as he showed off one of the shirts.
Moisture-wicking fleece continues to trend. Proving the point was Augusta Sportswear (asi/37461), which showcased a new 100% polyester, moisture-wicking fleece hooded sweatshirt. Dubbed the "Fanatic," the hoodie works whether worn for fashion or a 5K race. "It's been doing well for us," said Ron Kantor, a regional sales representative for Augusta. Attendees were also interested in Hanes' 100% polyester, moisture-wicking shirts, which featured sublimated designs that Hanes' senior manager of key accounts Patti Simetz said are increasingly sought-after. "They're very popular," said Simetz, who noted Hanes' eco-friendly fleeces – which include fiber from recycled plastic bottles – are performing well, too. 
Show attendees also had the opportunity to network and participate in guided tours of Lincoln Financial Field. "We were thrilled with the 2011 Philadelphia Apparel Showcase," said Steve Valeri, vice president of marketing for Alpha, Broder and NES. "As a company, we place a high value on customer interactions and enjoy every opportunity to meet with customers. Customers were able to see all of our new styles in-person and decide which styles can increase their sales in the coming year."