ADVERTISEMENT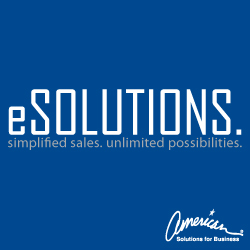 Specialty Incentives Acquires L.W. Barrett
Completing its first ever acquisition, Denver-based Specialty Incentives, Inc. (asi/331870) has purchased selected assets of distributor L.W. Barrett (asi/133000), including customer records and intellectual property. Financial terms of the deal were not disclosed, but Specialty Incentives will not be assuming any liabilities as part of the agreement. "We had been discussing a deal for an extended period of time," said Bob Davis, CEO of Specialty Incentives, in an interview yesterday with Counselor. "In this economy, we felt it would be mutually beneficial to combine our teams. We believe their brand to be valuable."

According to Davis, all 31 of L.W. Barrett's salespeople will join Specialty Incentives, many continuing to work as independent contractors from their homes. Some additional support staff will join Specialty Incentives in its Colorado office. Twice named to Counselor's Best Places to Work list, L.W. Barrett generated 2009 revenues of around $3.5 million, according to company executives. "We were definitely down last year, but we had budgeted to weather the storm," said Tina Montgomery, L.W. Barrett's president. "Because of the economy, the industry will be getting smaller. We felt this was a good time for a transition and we're excited."

Specialty Incentives, which now will employ about 50 people, was founded in 1981 and largely services clients in the media, financial and hospitality markets. "It's not too difficult to improve on sales from last year, but we're off to a good start in January and February," said Davis. "This deal will further strengthen us."