ADVERTISEMENT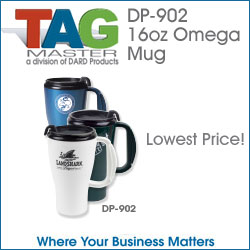 Consumer Confidence Hits Five-Year High
Thanks to a more optimistic outlook for hiring, confidence in the U.S. economy has risen to its highest level in more than five years. The Conference Board, a New York-based private research group, reported that its consumer confidence index jumped to 81.4 in June, the best reading since January 2008. The report shows consumers are more positive about current economic conditions and have a more optimistic view of the economy and job market in the next six months.
"Consumers are considerably more positive about current business and labor market conditions than they were at the beginning of the year," said Lynn Franco, director of economic indicators at The Conference Board. "Expectations have also improved considerably over the past several months, suggesting that the pace of growth is unlikely to slow in the short-term, and may even moderately pick up."
Employers added 175,000 jobs in May, nearly matching the average monthly gain for the past year. That gain is enough to slowly lower the unemployment rate, which is a main factor in the improving outlooks of consumers, according to the Conference Board survey. Consumers anticipating that more jobs will be available in the economy in the months ahead improved to 20% in the latest survey from 16% in May. Consumer outlook is also more positive this month, as those expecting business conditions to be better over the next six months increased to 21% from 19%.
Noel Garcia, managing director for Top 40 distributor Boundless Network (asi/143717), believes that the general consumer tends to focus on real estate and jobs when evaluating the health of the economy. "In most areas, the real estate market has been hot and unemployment is lower than it has been in a while," he said.
And that improved confidence is also translating to the ad specialty market. The Counselor Confidence Index (CCI), which was introduced earlier this year, reached 102.6 in the first quarter of 2013, showing that the industry is the healthiest it has been since 2007. The second quarter CCI will be released next month.