ADVERTISEMENT
ASI NEWS


ESP Mobile App Surpasses 5,000 Users
The rapid growth of ASI's ESP Mobile™ app for iPhone, iPad and Android is demonstrated by the growing number of searches and resulting proposals sent to clients.
Find out more.

Score a Hole in One
Golf-related ad specialties make great promotional vehicles for country clubs, companies and fundraising tournaments all summer long.
Find out more.



ESP WEBSITES


ASI welcomes the following Suppliers to the ESP Websites network.
Find out more.



ASI STORE


Find, review, and purchase the latest exclusive ASI products...
Find out more.



ADVERTISEMENT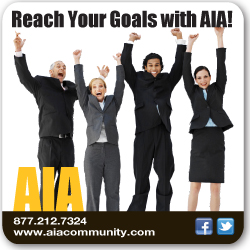 Ennis Reports Quarterly Financials
Counselor Top 40 supplier Ennis (asi/52493) reported this week that its sales for the quarter ended on May 31 fell by 0.5% to $142.5 million. Quarterly apparel sales dropped by 27% to $55.2 million, while print revenues increased to $87.3 million, a 30% year-over-year gain.
Impacted by higher operating expenses and weaker margins, the Texas-based supplier also reported a steep decline in profits, which slipped from $11.4 million, or 8% of sales during the same period in 2011, to $3.9 million, or 2.7% of sales, this year.
"Our apparel results, as expected, continue to be negatively impacted by higher raw material costs flowing into cost of sales," said Ken Walters, CEO of Ennis. "This negative impact will gradually abate over the next quarter or two as the higher cost items, which have been in our finished goods inventory and flowing into our cost of sales, are replaced with items manufactured with significantly lower raw material costs."
Following the recent acquisitions of firms Printegra and PrintXcel, Ennis' quarterly print margin decreased slightly from 28.8% to 27.9%. Apparel margin also fell sharply from 26.8% in Q1 2011 to 7% in Q1 2012, a result of higher yarn costs, according to Walters. "The apparel market continues to be somewhat constrained, from a volume perspective, and pricing in the marketplace continues to be highly competitive," Walters said. "While the apparel sector continues to be somewhat challenged, we feel good about the long-term prospects of both sectors."
Ranked by Counselor as the fifth largest supplier in the industry, Ennis reported 2011 North American ad specialty sales of $308.6 million.