ADVERTISEMENT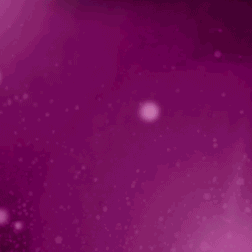 Jack In The Box Axes Promo Toys
Jack in the Box – the fifth largest hamburger chain in the U.S. – has announced it will no longer offer toys in kids' meals. The decision, the company claims, is not in response to mounting pressure from health advocates who argue toys tempt kids to eat fast-food, contributing to childhood obesity. "Our advertising and promotions have focused exclusively on the frequent fast-food customer, not children," said Randy Carmical, a spokesperson for Jack in the Box.
According to Jack in the Box, only a small percentage of its annual revenues come from the sale of kids' meals. Instead of continuing to provide toys, the restaurant will offer more nutritional meal options for children, like grilled cheese sandwiches on sourdough bread, crispy chicken strips and apple bits with caramel. "We believe that providing these kinds of options is more appealing to a parent than packaging a toy with lower-quality fare," Carmical said.
Jack in the Box's removal of toys from kids' meals was universally praised by dieticians and health advocates. "We congratulate Jack in the Box for stopping toy-based food marketing," said Margo Wootan, director of nutritional policy at the Center for Science in the Public Interest (CSPI). "We hope that McDonald's, Burger King, Wendy's and Taco Bell are paying attention."
Last December, CSPI filed a class action lawsuit against McDonald's Corp., trying to stop the restaurant from using toys to market directly to children. McDonald's Happy Meals accounted for about 10% of the chain's revenues in 2010 – a number greater than the total annual sales of Jack in the Box.
Apart from legal action, some lawmakers in California have already determined fast-food chains must change their positions on offering promotional toys. Recent legislation passed in San Francisco and Santa Clara Counties bans the inclusion of toys in kids' meals that don't meet specific nutritional requirements. A similar ban is now under consideration in New York.