ADVERTISEMENT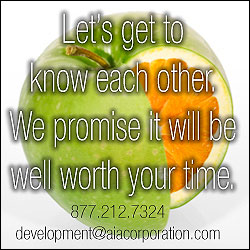 Online Ad Spending Increases In 2010
U.S. online advertising spending will reach $25.1 billion in 2010, a year-over-year increase of 10.8%, according to digital researcher eMarketer. Research shows the increase will largely be the result of an improving economy coupled with a shift in marketing strategies, as companies forgo traditional marketing venues. "Spending growth online is partially attributable to economic instability," said David Hallerman, eMarketer senior analyst. "The anxiety attached to the still-healing economy encourages marketers to bet more on sure things, and the ability to measure Internet ads, especially search, makes them more sure than most traditional ad spending."
According to Hallerman, Internet advertising will steadily increase over the next five years. His research estimates the Internet's share of total media ad spending will jump from 15% this year to over 20% by 2014. If the estimates are proven correct, online ad spending will soon surpass print-based ad spending. "As marketers look to engage their audience with relevant, trustworthy messages, that means smaller shares of marketing budgets going to traditional forms of advertising," said Hallerman.
While online ad spending increases, its forums still remain fairly few. According to eMarketer, Google, Yahoo, Microsoft and AOL will garner 59% of U.S. online ad spending in 2010. Among these outlets, Google is the most dominant, as 49% of all online dollars are allocated to search advertising.
In a separate report, released last week by PricewaterhouseCoopers, researchers predict global ad revenue will climb to $498 billion in 2014, a five-year increase of nearly $100 billion. By 2014, the report predicts, only television will draw more ad dollars than the Internet.