ADVERTISEMENT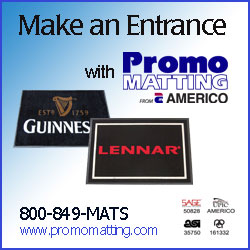 Congress To Investigate Cadmium
In the wake of McDonald's recent recall of 12 million "Shrek" promotional glasses, Congressional leaders have announced they will be launching an investigation into the effects of cadmium. The heavy metal, a known carcinogen if absorbed in high doses, was found in the enamel on the outside of the glasses, which were sold in McDonald's stores beginning on May 21, prompting a federal review of cadmium guidelines. "In the last 60 days both Minnesota and Connecticut have regulated cadmium," said D. E. Fenton, executive director of the Quality Certification Alliance, an industry safety accrediting organization. "That's a clear indication of where this is going."

In a letter sent to executives at McDonald's, ranking members of Congressional oversight committees have requested the company provide documentation related to testing, lists of manufacturing and distribution companies and steps it plans to take to ensure supply chain safety. The manufacturer of the promotional glasses, a non-ASI-listed French company called Arc International, has been supplying products to McDonald's for the last 15 years. The company has maintained that the glasses, which were produced at Arc's Millville, NJ, facility, are safe and were properly tested. In a statement defending its procedures, Arc executives wrote: "McDonald's has confirmed that these products had been evaluated by an independent third-party laboratory, accredited by the CPSC and determined to be in compliance with all applicable federal and state requirements."  

The Consumer Product Safety Commission (CPSC), which has repeatedly warned manufacturers about the use of heavy metals, has not released the specific results of testing that led to the recall of the glasses. Currently, CPSC limits cadmium in children's products to 75 parts per million, but the regulating agency has strongly hinted that stricter and more encompassing guidelines are likely to come in the near future.

Cadmium, which is primarily used in leather tanning and pigment dyes, has clear health risks if exposure lingers over a long period of time. The Centers for Disease Control already lists cadmium as one of the 275 most hazardous substances in the environment. According to the Occupational Safety and Health Administration, cadmium can be very toxic because it has a low permissible exposure limit, creating health dangers even when only trace quantities are found.