ADVERTISEMENT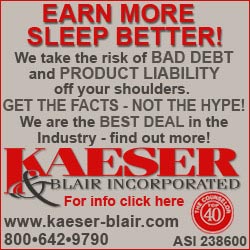 Podcast: Norwood CEO Gives Inside Scoop On BIC Deal 
On Tuesday's ASI Internet Radio Show, Norwood CEO Paul Lage called in to discuss his company being acquired by BIC Graphic USA (asi/40480). He was interviewed by the hosts and discussed how his company will move forward from here – after coming out of bankruptcy with a new owner, and being part of the largest newly-formed supplier in the market.     
Click here to listen to the Paul Lage interview segment from Tuesday's show.
If you'd like to check out a recording of the whole online radio show, go to www.asicentral.com/radio. And, don't forget to join us next Tuesday morning, June 30, at 10:30 am eastern time. Of course, we'll also be taking calls from the audience, so please do give us a ring at 215-953-4979 to hear your voice on the air and be eligible to win a Visa gift card.

ADVERTISEMENT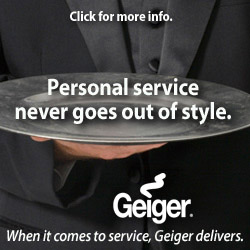 Small Businesses Face New Restrictions On Credit Cards
New research shows small businesses are facing dramatically reduced credit limits from leading card companies, only intensifying financial stress during a difficult 2009. According to the latest surveys, three-quarters of small business owners say their credit limits have been significantly cut in the last six months.
The decreased limits are especially damaging because a full 59% of small companies now use credit cards to make daily purchases, a 15% increase compared to the end of last year. Worsening the business climate, small firms were not included in the credit card reform legislation signed into law last month, which limits excessive fees and interest rate increases on existing balances startingnext year. A group of senators is trying to afford the same benefits to small businesses, but that potential help will not be immediately extended.

Small business credit cards were first issued by American Express 20 years ago. However, only recently have credit card companies counted on small businesses for a larger segment of revenue. Top credit card companies Visa and MasterCard now gain 11% of their revenue from small business owners, a large jump from a decade ago.
Advanta, a company that has concentrated entirely on providing credit cards to small businesses, saw its profits grow rapidly in the last couple of years. At one point, more than a million small businesses accepted an Advanta card. However, with the economy sagging, Advanta recently announced it would no longer pay for additional purchases, forcing many small businesses into even tougher positions.

Obituary: Audrey Nagel, Co-Founder Of Jan Promotions
Audrey Nagel, co-founder of New Jersey-based Jan Promotions Inc. (asi/232270) died on June 7 after a more than nine-year battle against breast cancer. She was 60. "She made an impact on a lot of people, some she didn't even know," says Jack Nagel, Audrey's husband of 37 years. "She fought until the end."

Audrey and Jack founded Jan Promotions in April 1980. Once the business was established, Audrey accepted a corporate purchasing position at Hertz as a senior buyer. She retired in 2006 due to her illness. "She had determination and attention to detail," says Nagel. "She worked in fields for men only and had no experience. But she had an incredible memory and never forgot anybody."

A devoted mother of three, Audrey supported her children through her involvement in the PTA, Little League and Cub Scouts. She was also a past president of her local assistance board, serving those in her community in need. "People keep talking and writing about how courageous she was," Nagel says. "People couldn't believe she was sick. She didn't look like she was sick. It was her smile."

Audrey Nagel is survived by her husband Jack, as well as three children and three grandchildren. A funeral Mass was held on June 13 at Our Lady of Assumption Church in Wood Ridge, NJ. Memorial donations may be made to Gilda's Club of Northern New Jersey, 575 Main Street, Hackensack, NJ 07601.

ADVERTISEMENT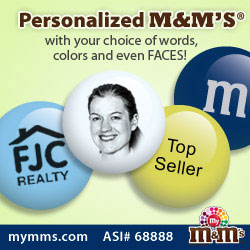 Free Webcast: Available Online Now
ASI hosted a webcast yesterday titled "Learn The Secrets Of These Wildly Successful Suppliers," which looked at how some industry suppliers are finding success despite difficult times. Moderated by Michele Bell, editor of Supplier Global Resource and senior editor of Counselor, the session included representatives from suppliers such as eGrips (asi/54596), AdMints & Zagabor (asi/31516), MediaTree (asi/70303), and Bag Makers Inc.(asi/37940).
Click here to view the webcast and learn these companies' tips for success right now.  

Award Winners Announced 
Counselor has announced the winners in two award programs: The 2009 ASI Spirit Awards, which honors the best sales and marketing efforts of the past year, and the 2009 Counselor Product Design Awards. Click here to see the winners in these prestigious award programs.
From the industry's fastest-growing companies and some of the most creative self-promotion campaigns to the best advertisements and the best-designed products in 14 different categories, these awards honor 45 highly creative and successful companies – both distributors and suppliers – in the ad specialty market.
Click here to check out the full list of winners – along with images and stories – in an innovative and interactive online presentation. Also, you can read the full report on the awards in the June issue of Counselor. Let us know what you think about the winners and the award programs by dropping a line to Andy Cohen, Counselor editor, at acohen@asicentral.com.

In The News
Anvil Knitwear (asi/36350) has created a CharityPink shade for 14 of its products, aiming to support the fight against breast cancer. For each CharityPink item sold, Anvil will donate 1% of the net profit to breast cancer research.
Crystal D (asi/47759) has announced that 17 employees recently completed Dave Ramsey's 13-week personal finance course called "Financial Peace WorkplaceEdition."
Dri Mark Products (asi/50840) will make a donation to the Arbor Day Foundation with each $500 purchase from the company's BioRight line. Donations will be used to protect over 300,000 square feet of rain forests.
Pingline (asi/78137) has introduced the eMerge Drive, a software program that allows for a variety of launches and logo displays, including static images, Web sites and videos.
Sweda (asi/90305) has released a quarterly brochure called 2009 Summer Sizzler, containing product specials, discounts and details on lower minimums through the end of August. For more information, go to www.swedausa.com.
The Penn Emblem Company (asi/62485) has launched a patented, custom emblem program called PennEdge. The process uses a new type of stitched border, designed to provide a distinctive image.
The Promotional Products Education Foundation has awarded $100,000 in college scholarships to more than 50 students. The scholarships are provided annually to ad specialties industry employees or their children.
Weatherproof (asi/68318) has partnered with Tadcast, a new online video product placement company, to market to specific demographics through branding techniques.

People On The Move
Pingline (asi/78137) has hired Del Wright as an account manager for its Western territory.
The Premier Group has announced that its membership has elected Doug Ohlson, vice president at Adcentives West Inc. (asi/105710) and Sam Sumrall, president of National Awards (asi/280160), to serve as board members for the next three years.
EmailExpress SUPPLIER SPECIALS
New! ECO Friendly Bottles From Bag Designs! asi/37930 - New ECO Friendly Bottles from Bag Designs. Stainless steel construction, wide mouth, matching carabiner and full wrap imprinting. Call today for more information 877-761-8998 or visit us on-line at www.bagdesigns.com View Special...
1GB USB Drives from $5.80 net! asi/37218 - Free Shipping, 1 or 2 color Imprint, Free Set-Up Fees! View Special...
***Elite4print.com offers unbelievable prices for your printed product!!!*** asi/51916 - Elite4print.com offers competitive pricing, wonderful customer service, more products and great quality for all your printing needs! Our print experts will guide your toward a solution. You wont regret it, check us out! View Special...
6 Pak Cooler. Lead Free asi/65595 - Order Now - 1-888-KOOLPAK or visit us at www.koolpak.com. View Special...
LAST CHANCE! Frames Starting at $13.99 NET asi/63053 - To view full selection, call CorporateKey at 1-866-438-5655 or visit www.CorporateKey.com. View Special...
Special prices on MP3 players! asi/79939 - No run charges or set ups! View Special...
Poof-Slinky Inc - View our 2009 catalog online now with DigitalExpress! asi/87667 - Our DigitalExpress Online Catalog is now available for you to use. View Special...
Free Freight Offer from Carefree Casuals asi/43851 - Valid until August 31st ! View Special...
Next Quantity Pricing on USA Made Lapel Pins asi/73285 - American made high quality lapel pins at import prices. View Special...
Factory direct impressive Photo-egg $9.99 imprint FREE! asi/77974 - Your clients want different? Yes, we are here different for you. GiftMatters.net only offers unique products to make your clients outstanding! We have your complete iPromo solution, with unbeatable factory direct price! Save money, promo better! View Special...
$100 credit on your first order asi/79558 - Make money selling print, we make it easy to offer full-color printing to your clients. Call today and get a $100 credit on your first order over $200. View Special...
AAkron Introduces Mid-Year New Products asi/30270 - The AAkron Line offers Mid-Year New Products. Digital Printed Hand Fans are available within 5 days. Bookmarks are imprinted in Full Color on both sides, many stock designs to choose from. The Poly-Saver Bottle is now available in 5 Metallic Color View Special...
Plan your Fall Juniors L/S Thermal $3.95 case price asi/73867 - Low pricing on Next Level Apparel fall men's and juniors soft baby thermals. View Special...
Available Now in 8 colors. Kool Pak's $0.99 Tote asi/65595 - Order Now - 1-888-KOOLPAK or visit us at www.koolpak.com. View Special...
Check out these hot swing flash drives! asi/37218 - Free Shipping, 1 or 2 color Imprint, Free Set-Up Fees! View Special...
Antibacterial Hand Sanitizer and Sunscreen from T Marketing Products asi/92243 - Antibacterial Hand Sanitizer, Sunscreen and Swamp Juice (all natural insect repellent) for SUMMER EVENTS! View Special...
As low as 0.87/pc, Challenge any competitor's price. Why not try ATT? asi/30245 - As low as 0.87/pc, Challenge any competitor's price. Why not try ATT? View Special...
20 USB Drive Upgrades asi/63053 - To view full selection, call CorporateKey at 1-866-438-5655 or visit www.CorporateKey.com View Special...
No Setup Fees on Name Tags & Engraved Signs! asi/34058 - Free Setup! No minimum order! Quick turnaround! View Special...
Play Again to Win Again with Corvest's Golden Ticket asi/91530 - Win free self promos or free shipping...guaranteed! Play Corvest's Golden Ticket game to unlock the promo codes for unbelievable savings. Start saving now with instant winners, valid for unlimited use through August 31, 2009! View Special...

The following are the dates and locations for The ASI Show in 2009:
Chicago: July 21-23
ASI Holiday & Incentives Expo, Las Vegas: September 16-17
Plus, don't miss the ASI Advantages Roadshow, the industry's #1 traveling show. Visit www.advantagesroadshow.com for the complete schedule!
Counselor® PromoGram® is a trademark of the Advertising Specialty Institute. You were sent this newsletter as a benefit of your ASI membership. Copyright 2009, ASI. All Rights Reserved.
If you'd like us to send Counselor PromoGram FREE to anyone else at your company (or to your off-site sales reps), go to www.asicentral.com/newsletters and complete the online form.
Interested in advertising in Counselor PromoGram? Send an email to ddienna@asicentral.com 
Click here to subscribe to Counselor® magazine. You must be a member of ASI to subscribe to this publication. The publisher has a right to refuse subscriptions to non-members.
Advertising Specialty Institute®, 4800 Street Road, Trevose, PA 19053