Norwood, which filed for Chapter 11 bankruptcy protection in May, reported in the filing that its $200 million in debt could not be restructured. Since that filing, Lage says Norwood's sales have slipped 7%-10%. However, Lage also says his company's research shows Norwood has "outperformed" the industry so far in 2009. "We weren't as affected by the filing as we would have thought," he said.


With the deal, the BIC and Norwood conglomerate will become the largest supplier, based on revenue, in the ad specialty industry. Last year, Norwood reported sales of $314 million, while BIC reported sales of $191 million. By comparison, near its peak in the year 2000, Norwood alone generated sales of $436 million, employing a staff of 3,800 people. Since then, Norwood has moved its headquarters from Austin, TX, to Indianapolis, endured key leadership changes and relocated a largely profitable Iowa factory after a near catastrophic flood. Its total staff is now about 1,800 people.

Reached for comment, BIC executives said they would not offer specifics on the deal until its closure, which is expected to be in July. In a statement issued Friday, BIC Group CEO Mario Guevara said: "The management expertise and strategic combination of BIC Graphic and Norwood will give us the opportunity to lead the growth of the industry."

ADVERTISEMENT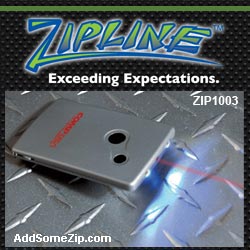 Additional Suppliers Complete Safety Audits
The Quality Certification Alliance (QCA), an organization focused on certifying the safety of industry products, has announced that member companies Leed's (asi/66887) and Sweda (asi/90305) have completed third-party auditing of their compliance programs. The independent review is one of several steps a company must take before it can be accredited by the QCA. Leed's and Sweda join BDA (asi/137616) and Logomark (asi/67866) in completing this audit.
"While Leed's has increased its own compliance efforts within the last several years, QCA now provides clear and established standards for our industry – something that was greatly needed," said David Nicholson, president of Leed's. "Ultimately, going through this process will make our own program more effective and will ensure the industry takes a proactive stance toward what is an increasingly important issue."
A company must complete several steps before receiving QCA accreditation, including self-certification, a thorough documentation of practices and later a third-party review. After the audit is conducted, the QCA board uses five measured areas to determine whether a company should gain accreditation. "Companies that make the commitment to be involved in the QCA certification process reaffirm their dedication to quality while providing a model to help lift industry standards," said Jim Hagan, president of Sweda.
To date, 10 of the 14 QCA founding members have completed the self-audit stage and are in the third-party review verification process. Four member companies have passed third-party audits of their headquarters' facilities.

ADVERTISEMENT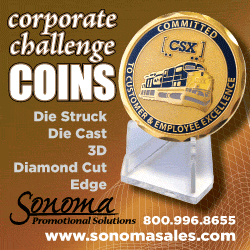 ASI Internet Radio: Paul Lage Live On The Air


Every Tuesday morning from 10:30am eastern time to 11:00am, a team of ASI editors will be debating the most important topics facing the industry. Oh, and we'll also be offering our own off-beat look at the market. This morning, we interviewed Norwood CEO Paul Lage, who spoke about how his company will be affected by BIC's acquisition. Plus, we shared a sneak preview of education at the ASI Show Chicago, talked to callers about who should be on the Counselor Hot List, and discussed why companies are banning the use of blackberries in meetings.
If you missed the show, don't worry. A recording is now available at www.asicentral.com/radio. Plus, you can even read a transcript of our interview with Paul Lage by clicking here. Or, listen to the podcast here.
And, don't forget to join us next Tuesday, June 30, for our next broadcast. Log on to www.asicentral.com/radio at 10:30am eastern time and give us a call at 215-953-4979.

ADVERTISEMENT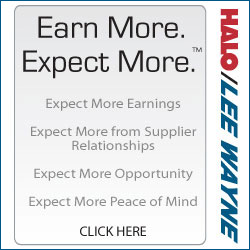 Breckenridge Hired At Sabina
After 23 years at Moderne Glass Co. (asi/71920), Stan Breckenridge has accepted a newly-created position at rival supplier Sabina (asi/84470). Breckenridge will serve as vice president of sales and marketing for the Ohio-based company, afforded the identical title he held at Moderne Glass. "I'm excited about the opportunity to develop the unique capabilities of Sabina," said Breckenridge, reached by phone late Tuesday afternoon.
The immediate past chairman of the board for PPAI, Breckenridge will primarily work from his own office in New Brighton, PA. In his new role, he will coordinate Sabina's sales processes, strengthen and establish relationships with clients and participate in product development.
Breckenridge, who began working at Sabina on Monday, declined to say why he changed positions.

ADVERTISEMENT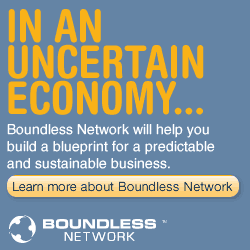 Small Businesses Face New Restrictions On Credit Cards
New research shows small businesses are facing dramatically reduced credit limits from leading card companies, only intensifying financial stress during a difficult 2009. According to the latest surveys, three-quarters of small business owners say their credit limits have been significantly cut in the last six months.
The decreased limits are especially damaging because a full 59% of small companies now use credit cards to make daily purchases, a 15% increase compared to the end of last year. Worsening the business climate, small firms were not included in the credit card reform legislation signed into law last month, which limits excessive fees and interest rate increases on existing balances starting next year. A group of senators is trying to afford the same benefits to small businesses, but that potential help will not be immediately extended.

Small business credit cards were first issued by American Express 20 years ago. However, only recently have credit card companies counted on small businesses for a larger segment of revenue. Top credit card companies Visa and MasterCard now gain 11% of their revenue from small business owners, a large jump from a decade ago.
Advanta, a company that has concentrated entirely on providing credit cards to small businesses, saw its profits grow rapidly in the last couple of years. At one point, more than a million small businesses accepted an Advanta card. However, with the economy sagging, Advanta recently announced it would no longer pay for additional purchases, forcing many small businesses into even tougher positions.

ADVERTISEMENT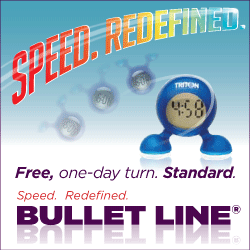 The Joe Show: Food Gifts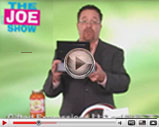 This August, Counselor magazine will publish its second annual HOT Issue. The whole issue will be dedicated to the people, places and topics that are the most popular – or, hottest – in the ad specialty industry.
To kick off the HOT Issue, Managing Editor Joe Haley is asking for your help in picking the coolest products on the market today. Each week, we'll present a new episode of The Joe Show, where we'll show off new products in different categories. And then it will be up to you to vote on the hottest product of the bunch.
This week, Joe takes a look at food gifts. Now, who wouldn't like a little extra food in their lives? Click here to see a video of all the products and then send an e-mail to Andy Cohen at acohen@asicentral.com to vote for your favorite of the group.
Click here to watch The Joe Show.

Perry Ellis To Sell Callaway Line
Perry Ellis International (asi/77715) has announced it will directly sell Callaway golf and sportswear apparel throughout North America, Latin American and the Caribbean, without using wholesalers. Perry Ellis had been in discussions with wholesalers for several weeks, but the company recently decided to take a different approach. "We are very excited about working with the number one golf brand in the world," said Oscar Feldenkreis, president of Perry Ellis International, in a statement. "We see this as an incredible opportunity for both companies to expand Callaway in the apparel market and fulfill the potential that the category has."
Besides designing, manufacturing and distributing the Callaway brand, Perry Ellis will embroider, embellish and store products for the golf company. However, Perry Ellis' designs will not begin to be shipped until the spring of 2010. During 2009, Callaway will service the market with products manufactured by its prior licensee, Ashworth (asi/37128). Perry Ellis plans to service better department and specialty stores as well as corporate channels with the Callaway brand. "We are delighted to have found the right partner for apparel in Perry Ellis International, who will help us achieve the potential that Callaway golf has in the apparel side," said George Fellows, CEO of Callaway Golf.
The deal between Perry Ellis and Callaway is a five year agreement. This is the first time Perry Ellis has sold direct. Its two other brands, Cubavera and PGA Tour Apparel, will continue to be sold through wholesale channels.

E-Dentity Acquires Tele-Comp Solutions
E-Dentity Solutions Inc. (asi/90841), a new company specializing in electronic promotional products, has acquired the assets of Illinois-based Telephone Products Inc. The deal makes E-Dentity the owner of the Tele-Comp Solutions brand of telephone and telecommunications equipment. "We had made an offer to acquire Telephone Products but the deal didn't work out," says Joeri Vandenherik, president of E-Dentity. "So we worked out a deal with their bank before their assets went to auction."
According to Vandenherik, Telephone Products had been in financial difficulty for several months preceding the transaction. Vandenherik says E-Dentity finalized a bank deal one day before Telephone Products' inventory, intellectual property and remaining assets were set to be sold at an auction. "They owed money to their bank and we were trying to get a deal done," says Vandenherik. "When it didn't happen, we incorporated."
E-Dentity has retained the Tele-Comp Solutions Web site and has assumed Tele-Comp's ASI number. E-Dentity will continue Tele-Comp's product line, which includes flash drives, photo frames and phone accessories. "Our strategy is to maintain stock levels and offer quality products at a good market price," says Vandenherik.
E-Dentity has retained the eight remaining Tele-Comp employees, which will enable uninterrupted in-house printing and other services. Vandenherik says E-Dentity "is looking for good salespeople" to add to its staff. E-Dentity, which was founded as an American company in April, is led by a foreign management team with 35 years of experience in selling promotional products globally. "We believe in the U.S. as a market and we see better times in Q3 and Q4," he says. "Our outlook is positive."

Award Winners Announced 
Counselor has announced the winners in two award programs: The 2009 ASI Spirit Awards, which honors the best sales and marketing efforts of the past year, and the 2009 Counselor Product Design Awards. Click here to see the winners in these prestigious award programs.
From the industry's fastest-growing companies and some of the most creative self-promotion campaigns to the best advertisements and the best-designed products in 14 different categories, these awards honor 45 highly creative and successful companies – both distributors and suppliers – in the ad specialty market.
Click here to check out the full list of winners – along with images and stories – in an innovative and interactive online presentation. Also, you can read the full report on the awards in the June issue of Counselor. Let us know what you think about the winners and the award programs by dropping a line to Andy Cohen, Counselor editor, at acohen@asicentral.com.

In The News
Beacon Promotions, Inc. (asi/39250) has introduced a new function on its Web site (www.beaconpromotions.com) that allows distributors to check the status of orders and access tracking information on shipped orders. The company has also added an online shipping calculator feature, designed to estimate freight costs for items.
Crystal D (asi/47759) has announced that two of its employees (Bridget Dahlgren and Angela Wurst) will participate in The Salvation Army's 2009 MOST Amazing Race, patterned after the TV program, on July 25. The fourth annual fundraising event benefits The Salvation Army's Bed and Bread Club, which helps alleviate hunger and homelessness in the Twin Cities, MN area.
Dacasso (asi/48125) was recently featured in The Gainesville Sun for its success in generating sales. The company has increased its sales of promotional products by 548% since 2005 and finished second on this year's Counselor Fastest Growing Supplier list.
Proforma (asi/300094) will hold its 22nd annual convention and family reunion from July 8-11 in Denver, CO at the Denver Hyatt Regency. Attendees will include owners and representatives from more than 650 Proforma offices. 
PromoShop (asi/300446) has fulfilled its licensing contract with the 2009 Special Olympics World Winter Games (SOWWG), presenting a $49,237 royalty check to SOWWG. Combined with other in-kind donations, PromoShop provided $150,000 to SOWWG for its event, held in Idaho this past February.
S&S Activewear (asi/84358) has announced the winners of its GoGreen Giveaway. They are: Terrie Martin of M&M Graphics (asi/258031) - grand prize winner of smart car and Julie Clemons of D'Sign (asi/183637) - first prize winner of an all-inclusive 5-day, 4-night eco trip to Paradisus Playa Conchal in Costa Rica.
Shumsky (asi/326300) has announced that its Boost Rewards division has launched a new employee achievement program called Boost on Demand. The program allows an employee to bank points redeemable for thousands of items.
The Vernon Company (asi/351700) has announced that its employees raised $3,345 for the annual Jasper County Relay for Life, in support of the American Cancer Society. This donation amount surpasses the company's 2008 Relay for Life fundraising campaign by 20%. 


People On The Move
Liqui-Mark Corp. (asi/67675) has hired Stacy Horton as national sales manager for its promotional products division.
PromoShop (asi/300446) has added Robin Rudolph and Stephanie Martin as account executives in its Irvine, CA office.

EmailExpress SUPPLIER SPECIALS
New! ECO Friendly Bottles From Bag Designs! asi/37930 - New ECO Friendly Bottles from Bag Designs. Stainless steel construction, wide mouth, matching carabiner and full wrap imprinting. Call today for more information 877-761-8998 or visit us on-line at www.bagdesigns.com View Special...
1GB USB Drives from $5.80 net! asi/37218 - Free Shipping, 1 or 2 color Imprint, Free Set-Up Fees! View Special...
***Elite4print.com offers unbelievable prices for your printed product!!!*** asi/51916 - Elite4print.com offers competitive pricing, wonderful customer service, more products and great quality for all your printing needs! Our print experts will guide your toward a solution. You wont regret it, check us out! View Special...
6 Pak Cooler. Lead Free asi/65595 - Order Now - 1-888-KOOLPAK or visit us at www.koolpak.com. View Special...
LAST CHANCE! Frames Starting at $13.99 NET asi/63053 - To view full selection, call CorporateKey at 1-866-438-5655 or visit www.CorporateKey.com. View Special...
Special prices on MP3 players! asi/79939 - No run charges or set ups! View Special...
Poof-Slinky Inc - View our 2009 catalog online now with DigitalExpress! asi/87667 - Our DigitalExpress Online Catalog is now available for you to use. View Special...
Free Freight Offer from Carefree Casuals asi/43851 - Valid until August 31st ! View Special...
Next Quantity Pricing on USA Made Lapel Pins asi/73285 - American made high quality lapel pins at import prices. View Special...
Factory direct impressive Photo-egg $9.99 imprint FREE! asi/77974 - Your clients want different? Yes, we are here different for you. GiftMatters.net only offers unique products to make your clients outstanding! We have your complete iPromo solution, with unbeatable factory direct price! Save money, promo better! View Special...
$100 credit on your first order asi/79558 - Make money selling print, we make it easy to offer full-color printing to your clients. Call today and get a $100 credit on your first order over $200. View Special...
AAkron Introduces Mid-Year New Products asi/30270 - The AAkron Line offers Mid-Year New Products. Digital Printed Hand Fans are available within 5 days. Bookmarks are imprinted in Full Color on both sides, many stock designs to choose from. The Poly-Saver Bottle is now available in 5 Metallic Color View Special...
Plan your Fall Juniors L/S Thermal $3.95 case price asi/73867 - Low pricing on Next Level Apparel fall men's and juniors soft baby thermals. View Special...
Available Now in 8 colors. Kool Pak's $0.99 Tote asi/65595 - Order Now - 1-888-KOOLPAK or visit us at www.koolpak.com. View Special...
Check out these hot swing flash drives! asi/37218 - Free Shipping, 1 or 2 color Imprint, Free Set-Up Fees! View Special...
Antibacterial Hand Sanitizer and Sunscreen from T Marketing Products asi/92243 - Antibacterial Hand Sanitizer, Sunscreen and Swamp Juice (all natural insect repellent) for SUMMER EVENTS! View Special...
As low as 0.87/pc, Challenge any competitor's price. Why not try ATT? asi/30245 - As low as 0.87/pc, Challenge any competitor's price. Why not try ATT? View Special...
20 USB Drive Upgrades asi/63053 - To view full selection, call CorporateKey at 1-866-438-5655 or visit www.CorporateKey.com View Special...
No Setup Fees on Name Tags & Engraved Signs! asi/34058 - Free Setup! No minimum order! Quick turnaround! View Special...
Play Again to Win Again with Corvest's Golden Ticket asi/91530 - Win free self promos or free shipping...guaranteed! Play Corvest's Golden Ticket game to unlock the promo codes for unbelievable savings. Start saving now with instant winners, valid for unlimited use through August 31, 2009! View Special...

FREE REGISTRATION DEADLINE FOR ASI CHICAGO IS TODAY — JUNE 23
Excitement for The ASI Show Chicago, July 21-23, is growing with thousands of distributors already registered to attend the largest show of the summer. ASI distributor and decorator members who register today, Tuesday, June 23, will enjoy FREE admission for all three days. Register at www.asishow.com.
As the biggest event to visit the Midwest, ASI Chicago will deliver 700 leading suppliers, over 50 top-notch education workshops (sponsored by Fields Mfg., asi/54100), a free Keynote by branding expert Harry Beckwith and around-the-clock networking — including an exclusive evening cruise on the Spirit of Chicago (cruise sponsored by SnugZ USA, asi/88060; Crystal Gardens Reception sponsored by Corvest: Adva-Lite, Toppers, It's All Greek To Me) taking place Wednesday, July 22.
ASI Chicago will also feature the acclaimed New Distributor Success Track created for those new to the ad specialty industry. Attendees who participate in at least three classes from this track on July 21 will receive a FREEASI Distributor Success System — a 10 CD (plus introductory DVD) crash course to achieving success in the advertising specialty industry. (A $199 value!)
Register today at www.asishow.com. Or, call 877-ASI-SHOW with any questions. ASI distributor and decorator members can enjoy free admission and up to $100 towards a hotel room.

Follow The ASI Show on Twitter and become a fan of The ASI Show page on Facebook today!
THE ASI HOLIDAY & INCENTIVES EXPO — THE FIRST NATIONAL SHOW FOCUSED ON THE HOLIDAY SELLING SEASON!

The brand-new ASI Holiday & Incentives Expo, taking place September 15-17 at the Sands Expo Center in Las Vegas, is the industry's first and only national trade show focused on products for the important fall and holiday selling seasons and the place to preview all that is new for 2010.

Featuring suppliers with four or more stars in the ASI Supplier Ratings System, free education focused on corporate gifts, incentives and recognition programs and hot new apparel items, along with around-the-clock networking, the ASI Holiday & Incentives Expo will deliver a top-notch sales-producing event. Two free Keynotes will include an exciting program entitled Secrets from the Pros: Cash in on the $45 Billion Incentive Market on Thursday, September 17, at 8:30 a.m.This informative, panel discussion led by ASI Vice Chairman Matthew Cohn, will cover key trends and selling tactics in this growing industry.

Register today at www.asishow.com for the ASI Holiday & Incentives Expo. ASI distributor and decorator members can enjoy free admission and up to $100 toward a hotel room. Plus, members can purchase discounted tickets to the award-winning musical, The Lion King — new to Las Vegas!

The following are the dates and locations for The ASI Show in 2009:
Chicago: July 21-23
ASI Holiday & Incentives Expo, Las Vegas: September 16-17
Plus, don't miss the ASI Advantages Roadshow, the industry's #1 traveling show. Visit www.advantagesroadshow.com for the complete schedule!

SPONSORED BY


Counselor® PromoGram® is a trademark of the Advertising Specialty Institute. You were sent this newsletter as a benefit of your ASI membership. Copyright 2009, ASI. All Rights Reserved.
If you'd like us to send Counselor PromoGram FREE to anyone else at your company (or to your off-site sales reps), go to www.asicentral.com/newsletters and complete the online form.
Interested in advertising in Counselor PromoGram? Send an email to ddienna@asicentral.com 
Click here to subscribe to Counselor® magazine. You must be a member of ASI to subscribe to this publication. The publisher has a right to refuse subscriptions to non-members.
Advertising Specialty Institute®, 4800 Street Road, Trevose, PA 19053