ADVERTISEMENT
SHARE PROMOGRAM

ASI NEWS


ASI Chicago Scores
Distributor firms based in 47 states and 12 countries attend largest industry show of the summer.
Find out more.

ASI Awards 1,000+ Certifications
ASI® surpasses an education milestone after awarding 1,078 certifications through its free Online Learning Center, with 27,000 now enrolled.
Find out more.



ESP WEBSITES


ASI welcomes the following suppliers to the ESP Websites network.
Find out more.



ASI STORE




Find, review, and purchase the latest exclusive ASI

products...
Find out more.


ADVERTISEMENT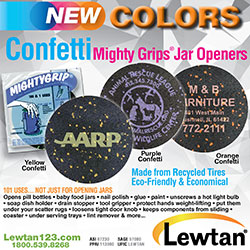 Royal Baby Celebrated With Promo Items
While Prince William and the Duchess of Cambridge Kate Middleton welcomed their baby boy to the world yesterday, many in the United Kingdom marked the occasion by purchasing a bevy of promotional and commemorative items. In fact, analysts in the country were predicting that the Royal birth would provide a boost for the country's economy.

"The impact on the U.K. economy is likely to be limited albeit overwhelmingly positive," Howard Archer, chief U.K. and European economist at IHS Global Insight, said in a research note. "At the margin, the royal birth may provide the economy with a temporary, small positive boost at a time when it seems to be increasingly moving in the right direction."

According to the U.K.'s Centre for Retail Research (CRR), the royal birth will boost retail sales by $372 million between July 1 and August 31, with $239 million of that expected to be spent on memorabilia and promotional products. "The most obvious support to the economy coming from the royal birth will be some boost to retail sales through people buying souvenirs and commemorative items," said Archer.

For a gallery of items that people in England are purchasing to mark the birth of the Royal Baby, click here.

ADVERTISEMENT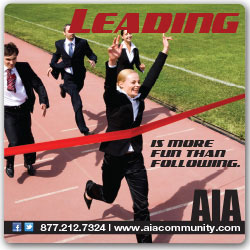 Target Decorated Apparel Acquires Embroiderer
Naperville, IL-based Target Decorated Apparel (asi/90549) has announced the acquisition of U.S. Embroidery & Monogramming, Inc. Financial terms of the deal, which was finalized on July 15, were not disclosed. "This will really help us turn projects quicker and be faster than competitors," Steve Kanney, president of Target Decorated Apparel, told Counselor. "We do a lot of screen-printing embroidery has only been about 10% of our sales. This will balance us out and give us a chance for more business embroidery-wise."

U.S. Embroidery operates 135 heads equipment that will eventually be transported to Target's nearby 40,000-square foot facility, according to Kanney. Larry Fisher, the owner of U.S. Embroidery & Monogramming, is planning to retire, but his staff of about a dozen employees has joined Target. "I am extremely pleased that our capabilities were a good fit for Target and I have no doubt that they will continue to provide clients with the same great quality of service that U.S. Embroidery & Monogramming has delivered throughout the years," Fisher said.

Kanney declined to provide annual revenue figures for his firm, but said he expects the acquisition to boost Target's embroidery sales by 300%-400% going forward. Target Decorated Apparel is also considering adding locations to further extend its reach to customers. "We're a pretty good national player, but it still takes a day or two to ship from here," Kanney said, "so we're looking at more facilities around the country."

ADVERTISEMENT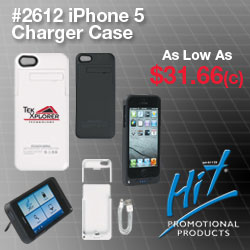 Biz Owners Working More, Vacationing Less
Small business owners are working more hours, extending their workweeks and taking less vacation than they were five years ago, according to the 2013 Sage Reinvention of Small Business Study. The survey was conducted in June and surveyed 347 small business owners who have fewer than 100 employees. The survey reported that 37% of small business owners are working an additional 11 or more hours per week, compared to 24% of respondents who reported the same in the 2012 survey. In addition, 68% are working both longer days and more weekends.
"The latest survey reveals the true reality that many small business owners are facing: that they continue to show resilience in the face of an anemic recovery, all the while increasing their management acumen to ensure their businesses are successful," said Connie Certusi, executive vice president and general manager of Sage Small Business Solutions.
Small business owners are also vacationing less, with 43% responding that they have taken significantly or somewhat less downtime over the past three years. Nicole McNamee, director of new business development at POP Solutions (asi/359180), believes that the ad specialty market is one sector that bucks the vacation trend because it lends itself to working remotely. "I have taken off five weeks of vacation so far this year, but I check in and work for at least one hour per day on vacation, "she says. "Last year with the birth of my second child, I took 'off' five months, yet still worked every day, even from another country at one point."
McNamee also adds that owners have a choice whether or not to work additional hours. "Depending on their years in the business and client base, they may have to work longer hours initially or at certain times of year, but it does ultimately pay off," she says. "My clients generally know when I am on vacation, but they also know I will get back to them regardless, or someone on my team will answer their questions for me."

ASI Chicago Video Recap
The ASI Show blew into the Windy City last week, and Counselor's cameras were on the scene to cover all of the action. We interviewed winners of the exclusive Counselor Awards, found cool products, and caught up with an incredibly inspiring keynote speaker. Check out our complete video coverage here.

ADVERTISEMENT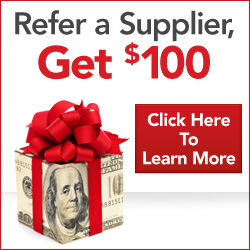 Boxercraft Names New CEO
Supplier firm Boxercraft (asi/41325) announced yesterday that it has promoted Shelley Foland to the role of chief executive officer. Kevin Nisbet, former CEO of Boxercraft, will be leaving the company for personal reasons but will remain through the end of July to assist in the transition. Foland, who had previously held the position of vice president of sales and marketing for Boxercraft, has more than 25 years of sales and management experience in the apparel market.

"Shelley is exactly the right leader for Boxercraft," said Patten Pettway, Jr., partner at River Associates Investments LLC, the private equity owner of Boxercraft. "Her extensive sales and marketing experience in the apparel industry, coupled with her vision for Boxercraft's role as the premiere service oriented company in the decorated spiritwear and licensed product markets will help shape Boxercraft as it continues its growth and expansion. Shelley has been a natural fit and driving force at Boxercraft, working to maintain its strong heritage and corporate culture."

In her new role, Foland will help to shape the overall day-to-day strategies for Boxercraft. "Boxercraft is one of America's great apparel companies, with a proud history of supplying exciting spiritwear apparel to youth, teams, schools, and colleges," she said. "It's a great honor to accept the position of CEO, and I look forward to continuing to build on its success."

Top 40 Companies Unveiled
ASI Chicago was also marked by the initial unveiling of Counselor's 2013 Top 40. On the supplier side, Broder Bros. (asi/42090) holds the top spot, with more than $500 million in North American ad specialty sales in 2012. Click here to view the supplier Top 40 list.
And, for distributors, Staples Promotional Products (asi/120601) remains the largest company in the industry, with Proforma (asi/300094) and BDA (asi/137616) rounding out the top three spots on the list. Click here to see the complete 2013 Top 40 distributor rankings.
Go to www.asicentral.com for pictures and videos from the Counselor Awards ceremony, and to check out more information on all of the award winners.

The Joe Show: Windy City Products
Wondering what the most buzz-worthy products were in Chicago at The ASI Show last week? Managing Editor Joe Haley walked the trade show aisles in search of the must-have items for this year's second half.
Click here to watch the Day One episode of The Joe Show from Chicago.
And, click here to watch the Day Two edition.
Want more videos? Subscribe now to our YouTube videos.


ASI Radio: Keep Up With Fast Growth
On today's Tuesday Morning Show, the hosts took questions from callers who were looking for advice on how they can ensure top-notch service even in the face of fast growth. Plus, we shared our Favorite Things, discussed how retailers are cashing in on Royal Baby mania, and revealed the secret to start-up business success.
If you missed the show, a recording is now available at www.asicentral.com/radio. And, don't forget to join us for our next broadcast Tuesday, July 30. Log on at 10:30 a.m. ET to listen to the
show and give us a call at (215) 953-4979 to hear your voice on the air.

Counselor's How-To Minute: Build Your Personal Brand
In a video report, Counselor presents a business strategy video each week that focuses on how firms can overcome a specific challenge, make a key decision or rise to the occasion on an opportunity in front of them. In this episode: How to build your own personal brand.

What's the benefit of becoming a subject-matter expert? How can industry professionals capitalize on networking opportunities both online and offline to expand their presence? What's the key to building a personal brand?

In a quick, minute-long video, Counselor Senior Editor Dave Vagnoni walks viewers through three simple steps they can take to make themselves more visible. Click here to watch.

In The News
Beacon Promotions Inc. (asi/39250) has launched 10 new mid-year Canyon Outback Leather products. For more information, visit www.beaconpromotions.com.
CI-Group (asi/166182) has opened the CI-Group West satellite office in Los Angeles headed by Jennifer Lynn, director of business development.
Crystal D (asi/47759) has recognized five employees as its second quarter WOW Champs, nominated by their peers for exemplifying one of Crystal D's five core values. The second quarter champions are as follows:
• Joe Christensen Quality
• Rich "Fish" Irvine Commitment
• Kim Kiefat Respect
• Audra Lehnert Integrity
• Becca Bruns Passion
Lancer Label (asi/66220) announced that it is offering a variety of durable label products ideal for the hot summer weather. For more information, visit www.lancerlabel.com.
Logomark (asi/67866) is now offering decoration on the Ellehammer and Solo retail baggage lines. Additionally, the company presented more than 50 new products and debuted its Holiday 2013 Catalog at the ASI Show in Chicago last week.
Spector & Co. (asi/88660) has announced that the 14 winners of the Summer Extravaganza Concert contest have been notified and attended the Mrs. Carter Show starring Beyonce at the Bell Centre in Montreal on July 22.
Stowebridge Promotion Group (asi/337500) recently produced 1,000 shirts to donate to The Wildland Firefighter Foundation. Each shirt honored the 19 firefighters of the Granite Mountain Hot Shot Crew killed in the line of duty last month in Prescott, AZ.
The Chest (asi/44830) and Astor Chocolate (asi/37185) have partnered to offer distributors a line of premium packages for the 2013 fourth quarter selling season. Visit www.chestinc.com for more information.

People On The Move
Admatch Corporation (asi/31490) has hired Phil Sharkey as director of sales & marketing.

Proforma (asi/300094) has welcomed 10 new offices to its network:
&8226 Chris Smith, owner of Phix Activate, Roswell, GA
• Terry & Teresa Waters, co-owners of NVUS Design, Farmington, UT
&8226 Doug Boyer, owner of Proforma Innovative Services, Stow, OH
• Kasey Rhodes, owner of Proforma GRO Marketing, Austin, TX
• John & Sheena Payne, co-owners of Global Payne Solutions, Allen, TX
&8226 Ramon Espinoza, owner of Proforma Lone Star Marketing Concepts, San Antonio, TX
&8226 Scott Nelms, owner of Proforma Press On, Louisville, KY
• Phil Allemang, and Chris & Wendy Nelson, co-owners of Proforma US Marketing, Shawnee, KS
• Steve & Stephen Viglione, co-owners of Proforma S & B Marketing Solutions, Plainville, CT
• David Lower, owner of Brand Circle, Eagle, ID



PRODUCT SPOTLIGHT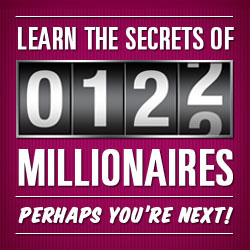 Learn the Secrets of Millionaires
Click here now and we'll share the six secrets
of Million Dollar and Multi-Million Dollar Success with you.
Proforma (asi//300094)

EmailExpress SUPPLIER SPECIALS
<!—Begining of generated Content for 07/16/2013 to 07/22/2013-->

NQP On All Challenge Coins + FREE FedEx Air Shipping! asi/31971 - NQP On All Challenge Coins + FREE Air Shipping from Adinaline! View Special...
Try Something New - Custom Cookie Cutters - Case Study asi/36255 - Try Something New - Custom Cookie Cutters - Case Study View Special...
What's Refreshing? 2.79 Party Cup asi/43442 - $2.79 Party Cup! View Special...
Free Artwork Setup on Light-Up Promotional Products from CGNPromotions! asi/46531 - Free Artwork Setup on Light-Up Promotional Products from CGNPromotions! View Special...
Get More Donations with High Quality Remittance Envelopes asi/79558 - Call 877.238.3217 for pricing View Special...
More variety from the brand that knows fleece asi/84257 - Creativity comes easy with NuBlend® Fleece View Special...
myCharge. The Ultimate in Portable Power Solutions asi/79083 - Stay charged with the ultimate in portable power solutions. With stylish designs and innovative technology, myCharge will never leave you with a dead battery again. View Special...
Table Covers with Your Logo! 3 Day Lead Time & No Setup, Art or Proof Fees! asi/67841 - Table Covers with Your Logo! 3 Day Lead Time & No Setup, Art or Proof Fees! View Special...
American Made Summer Suncare Products With a Special Offer. asi/63726 - SPF 30 Sunscreen & SPF 15 Lip Balm at EQP pricing with Free Setup! All products made in Ohio. Use Promo Code: SUN View Special...
ATdesigns - Custom Buckles, Medals & Bag Tags - made in USA & Canada asi/30239 - ATdesigns: 10% OFF Custom Buckles, Medals & Bag Tags Profitable Corporate and Sports Awards in unique designs and shapes. No die charges Low minimums Made in USA & Canada Lead-Free and keeping jobs at home View Special...
Party Cups are Available!!!!! asi/45800 - They practically sale themselves View Special...
Plan ahead - order holiday ornaments now! asi/70130 - Plan ahead - order holiday ornaments now! View Special...
Table Covers Made in the USA Untouchable Quality, Pricing, Service and Delivery Time asi/53455 - Table Covers Made in the USA Untouchable Quality, Pricing, Service and Delivery Time View Special...
Made in USA Lanyards, Pill Boxes and Meal Measures! asi/36545 - With products for hospitals, schools, clinics, meetings and conventions, we have an assortment of items for your choosing. Our NEWEST item, the Meal Measure™, is a must-have item; it makes it easy to learn portion control! View Special...
Drop off this flyer with your school customers asi/48584 - Drop off this flyer with your school customers View Special...
There's just NO comparison...which will your customer choose? asi/69706 - Your Logo Has Never Looked So Good(R) View Special...
This Week only! Free 24 Hour Production asi/92433 - This Week only! Free 24 Hour Production On All Printed wristband Orders! View Special...
Fine Products for Some Friday Night Football from Custom Crest! asi/47971 - Gridiron Greats. View Special...
It's Media Mania at Crown Products! asi/47700 - It's Media mania at Crown Products! Get lower than EQP prices on our classic Media Lounger through 9/30/13! Visit www.crownprod.com for more information. View Special...
Quality waterproof cases asi/98055 - Quality waterproof cases View Special...
Hottest New Camo on the Market Sunflower Camo asi/90165 - Wow your clients with new camo product View Special...
iMouse - Give Away asi/62853 - No cost iMouse order this week View Special...
<!—End of generated Content for 07/16/2013 to 07/22/2013-->

ASI SHOW
THE ASI SHOW ANNOUNCES 2014 KEYNOTE LINE UP
The ASI Show is proud to announce our unprecedented lineup of special programs for the 2014 shows in Orlando, Dallas, Long Beach, New York and Chicago.

ASI Orlando, January 5-7, Orange County Convention Center:
(ASI distributor members can click here to register for free.)
Get ready to rumble! On Tuesday, January 7, "Shark Tank" co-hosts Barbara Corcoran and Kevin O'Leary will judge live pitches from innovative suppliers competing for $5,000 to help them launch a cool, new ad specialty product. During "ASI's Shark Tank," contestants must convince the tough, self-made tycoons as well as ASI Show-goers to give them the funding they need to jumpstart their product ideas. (co-sponsored by Hanes/Champion, asi/59528 and Showdown Displays, asi/87188)


ASI Dallas, February 4-6, Dallas Convention Center:
(ASI distributor members can click here to register for free.)
Joining ASI's impressive list of powerful speakers, such as President Clinton, Gen. Colin Powell and Mayor Rudy Giuliani, President George W. Bush will lead an enlightening program on Thursday, February 6, at ASI Dallas. During his discussion, President Bush will share the most meaningful experiences of his eight years in the Oval Office, while discussing his many public service and fundraising efforts in his post-White House life. (co-sponsored by American Zebra Line, asi/35745, Pepco Poms, asi/77280 and Showdown Displays, asi/87188)

ASI Long Beach, March 25-27, Long Beach Convention Center:
(ASI distributor members can click here to register for free.)
Meet the Warhol of Wall Street, the Renoir of ROI and the Picasso of Productivity, Erik Wahl, during his unconventional Keynote on Thursday, March 27. In this revolutionary, multimedia experience, internationally-recognized graffiti artist, author and entrepreneur, Erik Wahl, will ignite your personal and professional creativity. Click here to see Erik Wahl in action. (sponsored by Showdown Displays, asi/87188)

ASI New York, April 3-4, Javits Center:
(ASI distributor members can click here to register for free.)
Learn how to "Harness the Power of Your Brand with Strategies to Beat the Competition" during a high-energy Keynote by Daymond John, co-host of ABC's "Shark Tank," on Friday, April 4. As the creator of the iconic fashion brand FUBU ("For Us By Us") with global retail sales exceeding $4 billion, he used his natural flair for marketing and branding to grow the fledgling company from $800 worth of tie-top hats into a global fashion powerhouse. (sponsored by Showdown Displays, asi/87188)

ASI Chicago, July 15-17, McCormick Place:
(ASI distributor members can click here to register for free.)
The key to business success is the ability to uncover new ways to make your company more creative, innovative and profitable. During Erik Wahl's program on Thursday, July 17, you'll do just that. Erik uses his on-stage painting to demonstrate the importance of becoming a visionary leader. Whether your organization is small or large, you'll leave this inspiring Keynote knowing how to work smarter, not harder, and achieve better business results than you ever thought possible. Click here to see what's in store for you. (sponsored by Showdown Displays, asi/87188)
Online registration is now open for the five 2014 ASI Shows at www.asishow.com. Each show features ASI Education, networking and exhibits. ASI distributor and decorator members receive free admission and qualify for a free hotel room. Call 877-ASI-SHOW with any questions.
Follow us on Twitter and like us on Facebook.
The following are the dates and locations for The ASI Show in 2013 and 2014:
Irving, Promotions Southwest, August 12, 2013
Orlando, January 5-7, 2014
Dallas, February 4-6, 2014
Long Beach, March 25-27, 2014
New York, April 3-4, 2014
Chicago, July 15-17, 2014
Plus, don't miss the ASI Advantages Roadshow, the industry's #1 traveling show. Visit www.advantagesroadshow.com for the complete schedule and go to www.asishow.com for information on all ASI Shows.

SPONSORED BY


Counselor® PromoGram® is a trademark of the Advertising Specialty Institute. You were sent this newsletter as a benefit of your ASI membership. Copyright 2013, ASI. All Rights Reserved.
If youd like us to send Counselor PromoGram FREE to anyone else at your company (or to your off-site sales reps), go to www.asicentral.com/newsletters and complete the online form.
Interested in advertising in Counselor PromoGram? Send an email to ekoehler@asicentral.com
Click here to subscribe to Counselor® magazine. You must be a member of ASI to subscribe to this publication. The publisher has a right to refuse subscriptions to non-members.
Advertising Specialty Institute®, 4800 Street Road, Trevose, PA 19053