Counselor®PromoGram®

Volume 1035 / July 11, 2013

SPONSORED BY

ADVERTISEMENT
SHARE PROMOGRAM


American Apparel Reports Q2 Gains
Wholesale business at American Apparel (asi/35297) soared in the second quarter, rising 16%, the Counselor Top 40 supplier announced this week. The strong performance in the wholesale channel – which includes sales to the ad specialty and apparel decorating industry – was indicative of American Apparel's overall improved revenues last quarter. During the period, total net sales climbed 9% to $162.2 million, with comparable store sales increasing 7%. "Sales growth was across a broad range of product categories and demonstrates the strength of our summer product offering," said Dov Charney, CEO of American Apparel.

ASI NEWS


Traffic Builder Debuts
ASI's new Traffic Builder service helps drive customers to distributor websites, increase online visibility and deliver qualified leads to boost sales.
Find out more.

ESP Web Adds More Wow
Ten+ new features include "Joe Show" videos, supplier pavilion and easier customization.
Find out more.



ESP WEBSITES


ASI welcomes the following suppliers to the ESP Websites network.
Find out more.



ASI STORE




Find, review, and purchase the latest exclusive ASI

products...
Find out more.


The second-quarter sales surge was helped along by good June revenues. The Los Angeles-based manufacturer said total net sales last month rose to $55.9 million, a 7% increase over June of 2012. Comparable sales at American Apparel for June of 2013 increased 7%, including a 5% rise in comparable store sales in its retail store channel and a 22% increase in net sales in its online channel. Wholesale net sales increased 16% for the month.
"June represents our 25th consecutive month of positive comparable store sales growth," said Charney. "Thus far, July sales are solidly positive in our retail and online channels, and we expect a meaningful increase in our wholesale net sales this month when compared to the prior year."
Ranked by Counselor as the industry's 14th largest supplier, American Apparel reported 2012 North American ad specialty sales of $96.8 million, a 7.3% year-over-year gain.

ADVERTISEMENT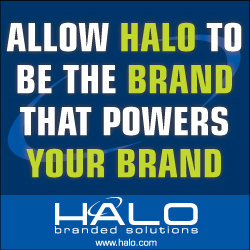 Retailers Sign Bangladesh Safety Pact
Seventeen North American retailers have agreed to spend $42 million over a five-year period to address apparel factory conditions in Bangladesh, signing a pact that aims to improve safety and working conditions in the Asian country. The pact comes amid increasing pressure from labor groups following a factory collapse in Bangladesh in April that killed 1,129 workers. "The plan is a significant step toward achieving safer factory conditions for garment workers in Bangladesh," said Glenn Murphy, CEO of Gap, which has agreed to the pact.
The agreement calls for the development of building safety standards over the next three months, inspection of all member factories in the next year, the creation of worker participation committees at each factory and greater transparency in reporting. The pact also directs the appointment of an independent oversight chairperson to monitor and review the status of improvements. While the participating retailers – which include Walmart and the Hudson Bay Co. – believe the pact is a positive step toward changes in Bangladesh, labor groups quickly criticized the agreement as more lip-service than aggressive action.
"Worker representatives are not part of the agreement and have no role whatsoever in its governance," the groups said in a statement. "Given the grave risks facing millions of workers in Bangladesh, there can be no credible or effective program without a central leadership role for worker representatives."
Labor groups feel the North American pact is far weaker than the one signed recently by many European manufacturers. The global deal – signed by 70 companies – makes retailers financially liable for all training, inspections and upgrades. Under the pact, factories found to be unsafe will be immediately closed and workers will be paid while repairs are being made.

ADVERTISEMENT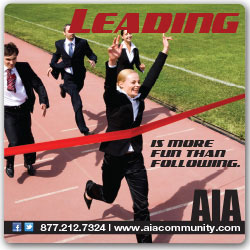 Ennis Acquires Assets Of Two Firms
Counselor Top 40 supplier Ennis (asi/52493) has purchased selected assets of Duffie Graphics and Goodwin Graphics, the companies have announced. Financial terms of the deals were not disclosed. In both agreements, Ennis acquired artwork and production files and has plans to continue to serve Duffie and Goodwin customers from different facilities.
Ennis will print the majority of Duffie orders at its Chatham, VA, location. Duffie representatives will still handle customer quotes, orders and questions. "We are pleased to announce the acquisition of Duffie Graphics' customer files and look forward to servicing their customers with high-quality products and services, as well as assist them with any support or questions they have during the transition period," said Dale Donati, vice president of Ennis' print segment.
Ennis plans to produce Goodwin orders at its PrintXcel facility in Clarksville, TN, offering a majority of Goodwin's stock mailers and pressure seal items. "By filling all orders through our PrintXcel facility, we will be able to keep current Goodwin customers satisfied by offering the same level of quality and service they have been accustomed to," said Terry Pennington, Ennis' vice president of sales. "Making this transition as easy as possible for the current customers is our main priority."
Ranked by Counselor as the fifth largest supplier in the industry, Ennis reported $235 million worth of North American ad specialty sales in its most recent fiscal year, a decrease of 24% from the previous year.

ADVERTISEMENT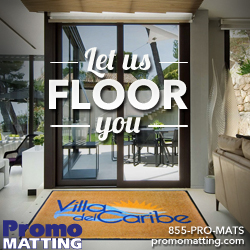 The Joe Show: Small Items, Big Value
In this episode of The Joe Show, Managing Editor Joe Haley showcases a host of products that can strengthen the marketing messages of your clients. Looking for a multi-ink pen? How about a talking bottle opener? Been searching for an item you can pitch to human resource departments? Check out the video.

Click here to watch another brand-new episode of The Joe Show.

Want more videos? Subscribe now to our YouTube videos.

ADVERTISEMENT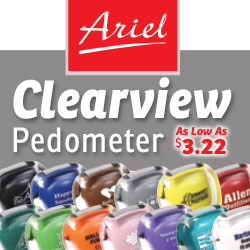 U.S. Sales Improve In May
A Commerce Department report showed inventories at U.S. wholesalers declined in May as sales increased, pointing to an approaching uptick in orders and production, analysts say. The report showed that at the current sales pace, wholesalers had enough goods on hand to last 1.18 months, the fewest since April 2012.
The Commerce Department said Wednesday that wholesale stockpiles shrank 0.5% in May, the most in 20 months. Sales, though, at the wholesale level jumped 1.6%, the most since November. In addition to a rise in sales, much of the recent economic data suggests the second half of 2013 could be stronger, helped by steady job growth, a resilient consumer and a sustained recovery in housing.
"I am cautiously optimistic that the economy will continue to slowly improve," said David Woods, president and CEO of Counselor Top 40 distributor AIA Corporation (asi/109480). "Housing has firmed up nicely. We are seeing good, steady job growth. Our sales have been good. We had a good first half and are expecting a solid second half."
Millan Mulraine, director of U.S. rates research at TD Securities USA LLC in New York, notes that the second quarter is ending on fairly strong footing. "With the drawdown in inventories, if the pace of sales is maintained, we'll see a pickup in production," Mulraine told Bloomberg. He expects demand to be sustained as the effect of a higher payroll tax abates, consumer confidence improves and the labor market strengthens.
A reduction in stockpiles may prompt economists to cut their growth forecasts for Q2, although analysts believe the steady gain in sales suggests companies will have to order more goods in the coming months to keep up with demand.

ADVERTISEMENT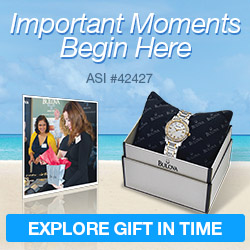 Counselor's How-To Minute: Market With Instagram
In a video report, Counselor presents a business strategy video each week that focuses on how firms can overcome a specific challenge, make a key decision or rise to the occasion on an opportunity in front of them. In this episode: How to use Instagram to market and sell products.

What are the keys to making photos and videos eye-catching? How can you effectively use hashtags? How can holding contests build your following?

In a quick, minute-long video, Counselor Senior Editor Dave Vagnoni walks viewers through three simple steps they can take to reach customers through Instagram. Click here to watch.

ASI Radio: Creative Back-To-School Promotions


On Tuesday's ASI Internet Radio Show, the hosts gave callers advice on how to develop cool promotions for the start of the upcoming school year. What are the most popular new items for teachers and students? How can you build a strong list of school contacts? How can you make the ordering process easier for decision-makers?
Click here to listen to the call-in segment. If you missed the show, a recording is now available at www.asicentral.com/radio. And, don't forget to join us on Tuesday, July 16, for our next broadcast. Log on at 10:30 a.m. ET to listen to the show – and give us a call at (215) 953-4979 to hear your voice on the air.

Rate the Counselor Power 50 
Counselor is now compiling its Power 50 list for 2013 – our recognition of the industry's most powerful individuals – and we're looking for feedback from the industry. Click here to see the list of last year's Power 50 and let us know whether you think the members are more or less influential today than they were a year ago. Or, if you know of someone who should be on the list but isn't, please write his or her name and company information in the space provided.

Thank you for your input. Rate and nominate now by clicking here.

In The News
Leed's (asi/66887) has expanded its offerings with Disrupt, a new collection of high-quality, functional, environmentally-friendly items. For more information, visit www.leedsworld.com.
Prime Line (asi/79530) announces that CEO Rick Brenner recently unveiled an action plan for distributors and suppliers called "10 Things We All Must Do" in the areas of product safety and compliance. Brenner presented the plan during an interactive workshop sponsored by the Promotional Marketing Association of Northern California. View the entire presentation at blyit./14IZWqk.

People On The Move
Aprons Etc. (asi/36558) welcomes Nancy Long as major accounts manager.
National Gift Card Corp. (asi/73011) has named Eric Thiegs senior vice president-business development.
Spector & Co. (asi/88660) has hired Jennifer Centanni as regional sales manager. She will be responsible for overall sales strategy in the western U.S.
Starline USA (asi/89320) has hired Paul Sprunk of PS & Associates (asi/827180) and K.C. and Michael Fields of KC Fields & Associates as the company's newest multi-line representatives. Sprunk will be responsible for NY and northern NJ, and the Fields team will represent Starline USA in PA and southern NJ.
Visstun (asi/93975), Digispec (asi/49716) and CounterPoint (asi/46767) announce that Grace LeDonneRoy has been hired as a customer care representative.

EmailExpress SUPPLIER SPECIALS
<!—Begining of generated Content for 07/02/2013 to 07/08/2013-->

Outdoor Mesh Banners - Perfect for Advertising Outdoors! asi/98600 - Our Outdoor Mesh Banners are a great option if you need a banner that will be outdoors in strong winds. The 9oz small hole mesh material has interwoven fibers which allows wind to pass through, reducing strain and increasing the life of the banner. View Special...
What's Healthy? $2.49 Salad Shaker asi/43442 - Please visit us at: www.highcaliberline.com View Special...
USB Car Chargers - 5% OFF Net & Complimentary Shipping/Setup asi/73571 - USB Car Chargers No-Cost Ground Shipping & Setup View Special...
Savor the Flavor with Crown's NEW Infuser Bottle! asi/47700 - Savor the Flavor with Crown's NEW 25oz. Infuser Bottle. This BPA Free Single wall Tritan(TM) fruit infuser bottle is perfect for healthy hydration on the go. Visit www.crownprod.com for more information! View Special...
July Specials - NO MINIMUM Quantity! - asi/75350 asi/75350 - Otto Cap: July Specials as low as $1.00 - NO MINIMUM Quantity! - asi/75350 View Special...
FREE Rush Production on some of the Industry's most popular items from USMG! asi/92433 - FREE Rush Production on some of the Industry's most popular items from USMG! View Special...
USB Flash Drive - Give Away asi/62853 - No cost flash drive order this week View Special...
Keep Your Summer Going with Canvas Totes from Custom Crest! asi/47971 - Affordable American Made Totes on Sale! View Special...
Hole In One Pricing! asi/92245 - Hole In One Pricing! View Special...
<!—End of generated Content for 07/02/2013 to 07/08/2013-->

PRODUCT SPOTLIGHT
Product Spotlight Proforma (asi/300094)
Click here now and we'll share the six secrets of Million Dollar and Multi-Million Dollar Success with you.




ASI SHOW
HERE'S WHAT IS WAITING FOR YOU…
ASI Chicago (July 16-18 at McCormick Place), the ad specialty industry's biggest event of the summer, is less than one week away. You need to be there!
SEE LEADING SUPPLIERS – The Top 40 and more (including more than 80 first-time exhibitors)
FIND THOUSANDS OF NEW PRODUCTS – Items debuting for the fourth quarter
VISIT SPECIALIZED PAVILIONS – The New to Chicago, Incentives and ASI Decorator Pavilions
PARTICIPATE IN HOT-TOPIC ASI EDUCATION– 78 workshops to choose from
ENJOY THE HANDS-ON IMPRINT IT TRACK – Learn how to grow your wearables business
TAKE ADVANTAGE OF UNLIMITED NETWORKING – Connect with other ad specialty professionals during a Happy Hour right on the show floor
ATTEND MOTIVATING KEYNOTES – Hear the ultimate rags to riches story during a Keynote by Christopher Gardner, the inspiration behind the Will Smith film, The Pursuit of Happyness
Register today for ASI Chicago, July 16-July 18 at McCormick Place, at www.asishow.com. ASI distributor and decorator members can attend and enjoy a hotel room at NO COST. Call 877-ASI-SHOW for more information.
Not an ASI distributor member? Not a problem. Click here for a two-day pass for July 17-18.

SPONSORED BY


Counselor® PromoGram® is a trademark of the Advertising Specialty Institute. You were sent this newsletter as a benefit of your ASI membership. Copyright 2013, ASI. All Rights Reserved.
If youd like us to send Counselor PromoGram FREE to anyone else at your company (or to your off-site sales reps), go to www.asicentral.com/newsletters and complete the online form.
Interested in advertising in Counselor PromoGram? Send an email to ekoehler@asicentral.com
Click here to subscribe to Counselor® magazine. You must be a member of ASI to subscribe to this publication. The publisher has a right to refuse subscriptions to non-members.
Advertising Specialty Institute®, 4800 Street Road, Trevose, PA 19053